Migrating From Mwiba Lodge
Oli Dreike from Legendary Expeditions' Mwiba Lodge visited Angama Mara and discovered why the two lodges on each end of the Migration make the perfect match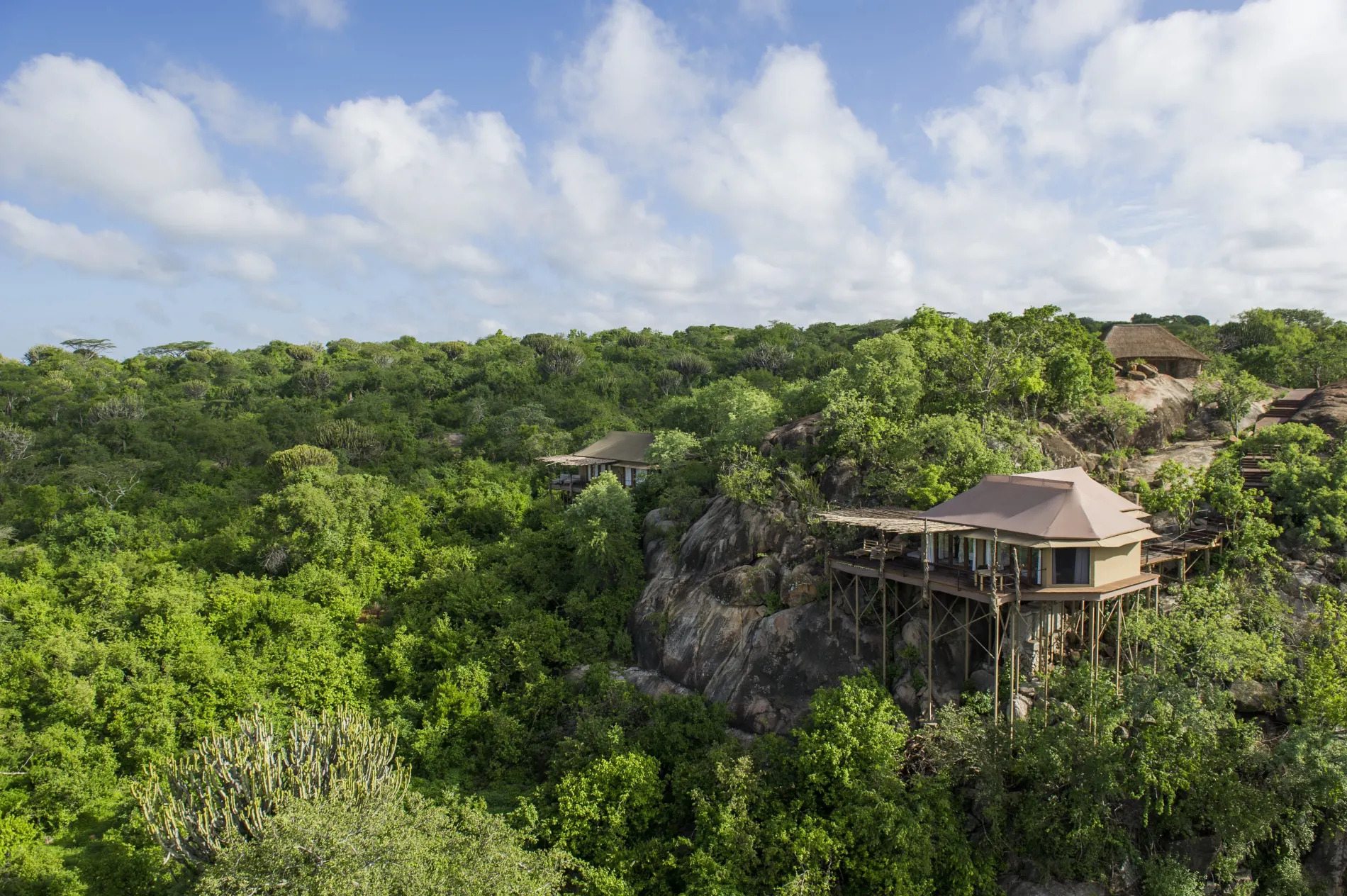 Having run the Discovery Centre at Four Seasons Safari Lodge in the Serengeti for five years, followed by a migration further south to manage Legendary Expeditions' Mwiba Lodge last year, I finally had the opportunity to visit Angama Mara, where so many of our guests had stayed. I had been waiting three-and-a-half years – and I was beyond excited.
From the moment I arrived, I could see what all the fuss had been about – that view, the style and those warm smiles – and why a stay at Mwiba Lodge was so well complemented by its Mara match.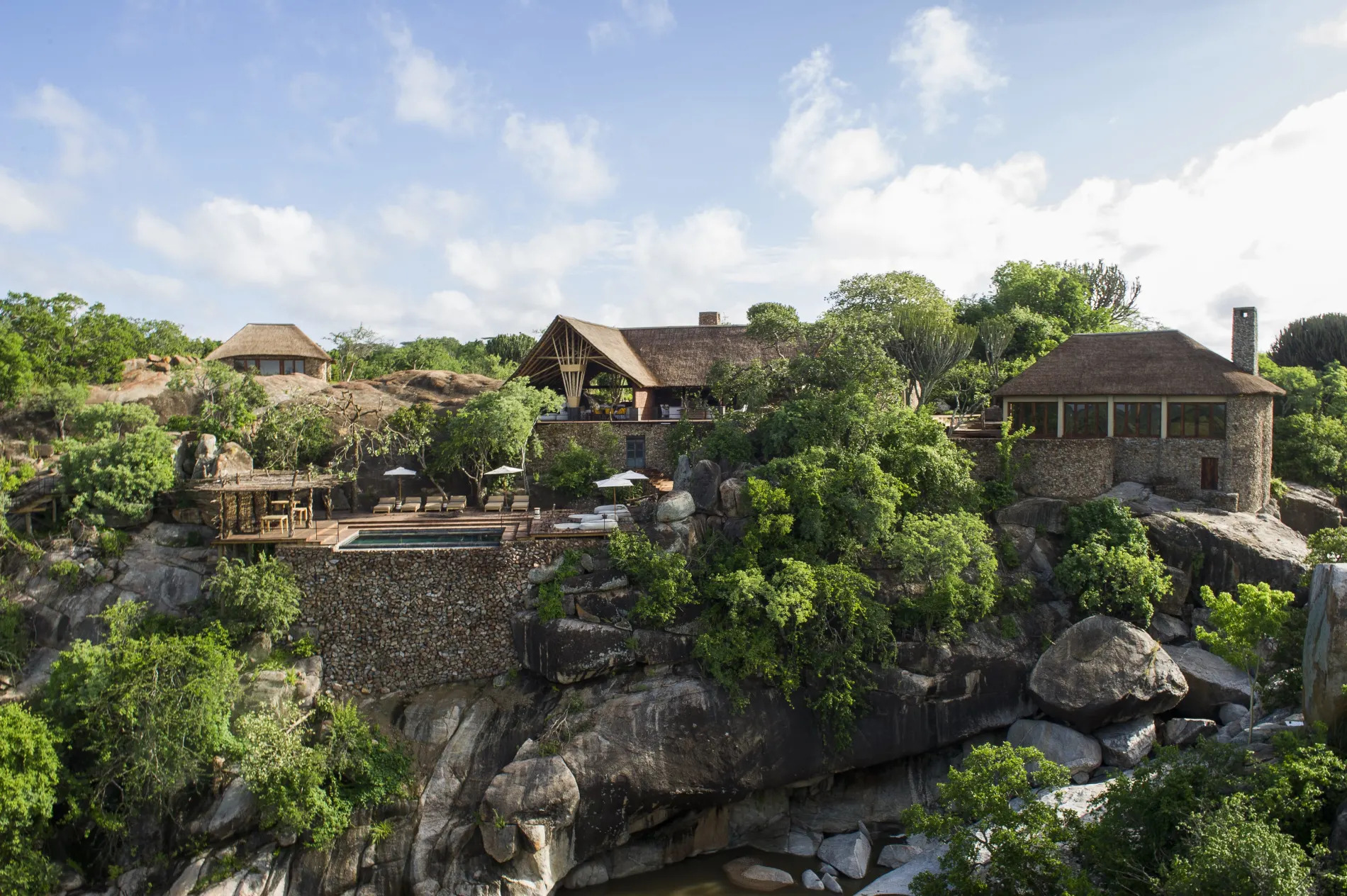 While Angama celebrates the bright reds and blues of the Maasai tribe, at Mwiba Lodge the interiors have been designed to blend with the natural surroundings; creams paired with suede, tans and accents of chocolate and charcoal, all copper fixtures and hardwood decks. With only ten tented suites set among massive stone boulders, ancient coral trees and acacias, overlooking the Arugusinyai River, Mwiba Lodge – like Angama – is designed to offer as much as its beautiful surrounds do.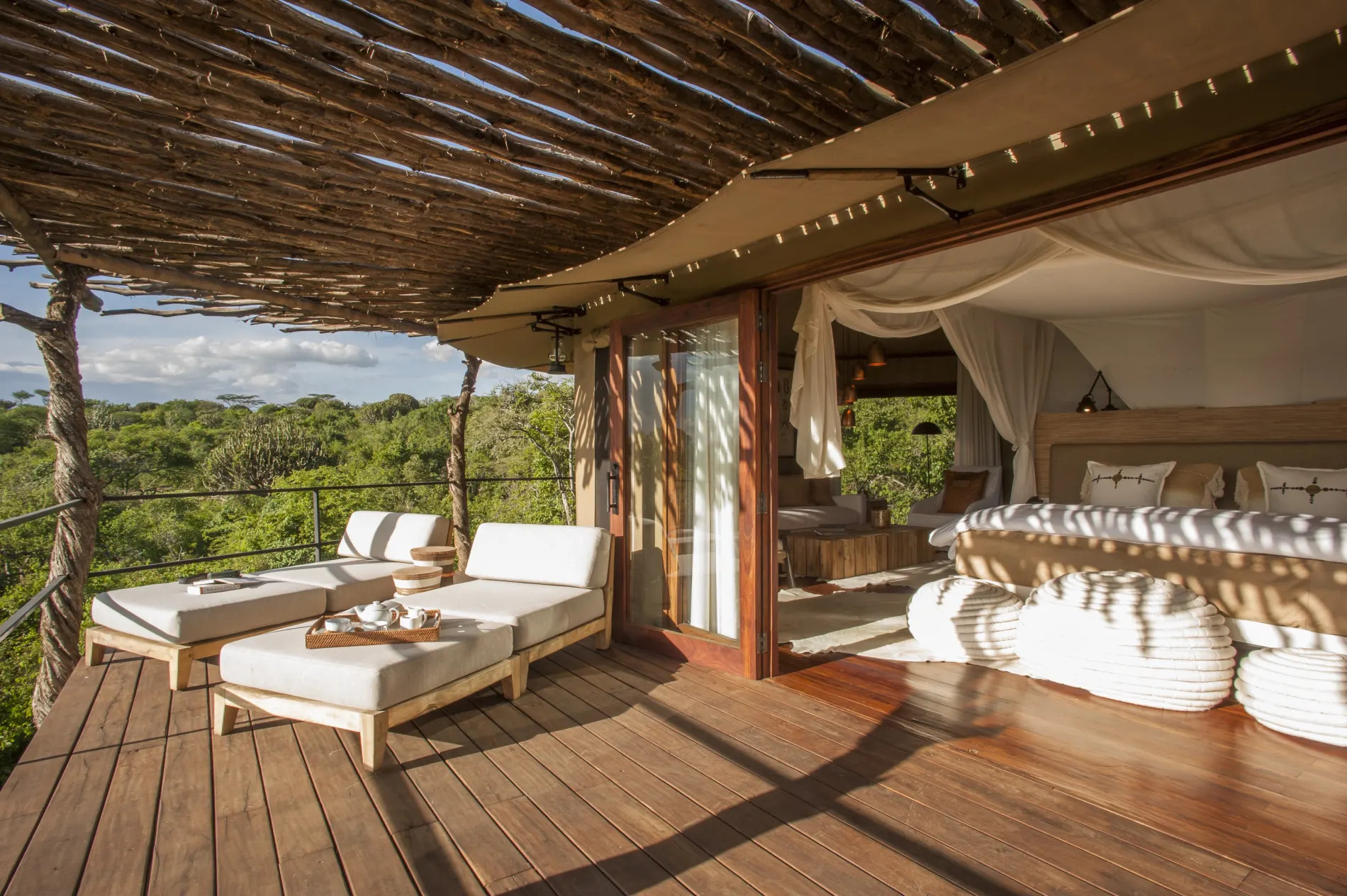 The two have the Great Wildebeest Migration in common, albeit at opposite ends of its annual cycle: Serengeti's southern plains host the calving season, while the Mara hosts the famed river crossings.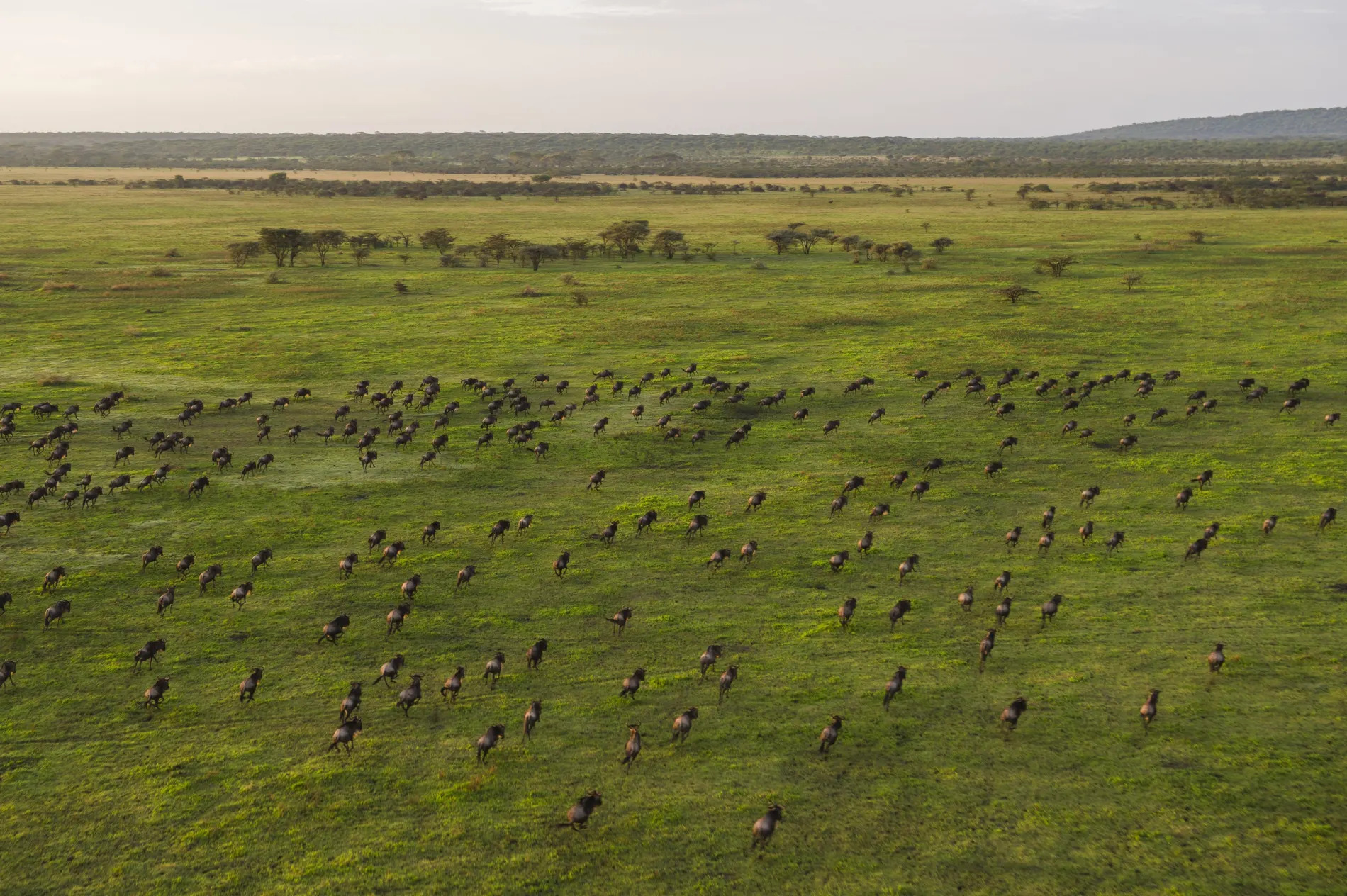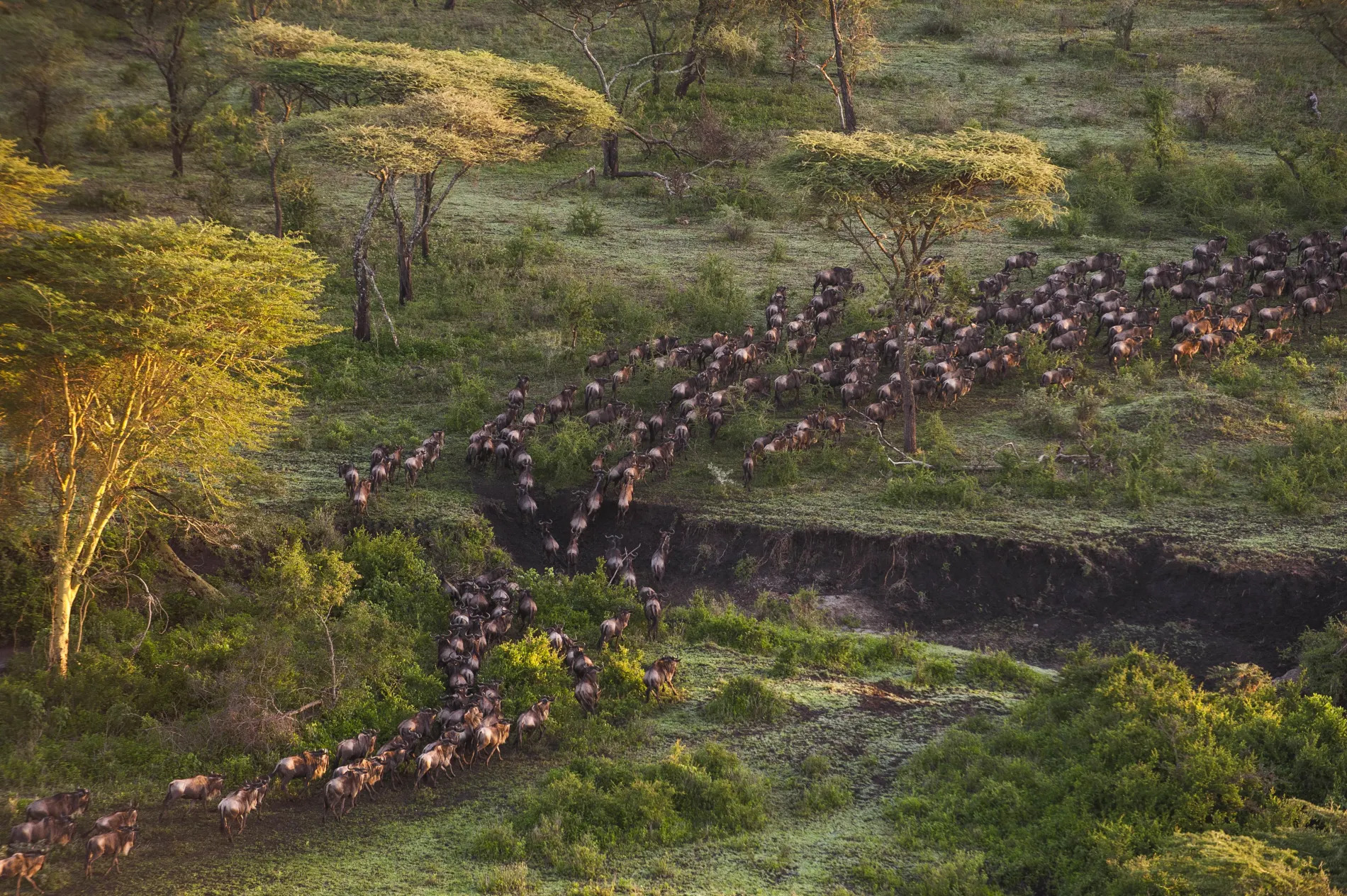 At Angama Mara, our game drives were hugely productive. Along with the many species the Mara has in common with Mwiba, I was also treated to black rhino, which, according to Operations Manager Azei, is not an uncommon sighting in the Mara Triangle.
In addition to privately guided game drives, Mwiba also offers night drives, bush walks, helicopter flights and cultural excursions – and it is the opportunity to interact with these communities that guests treasure most.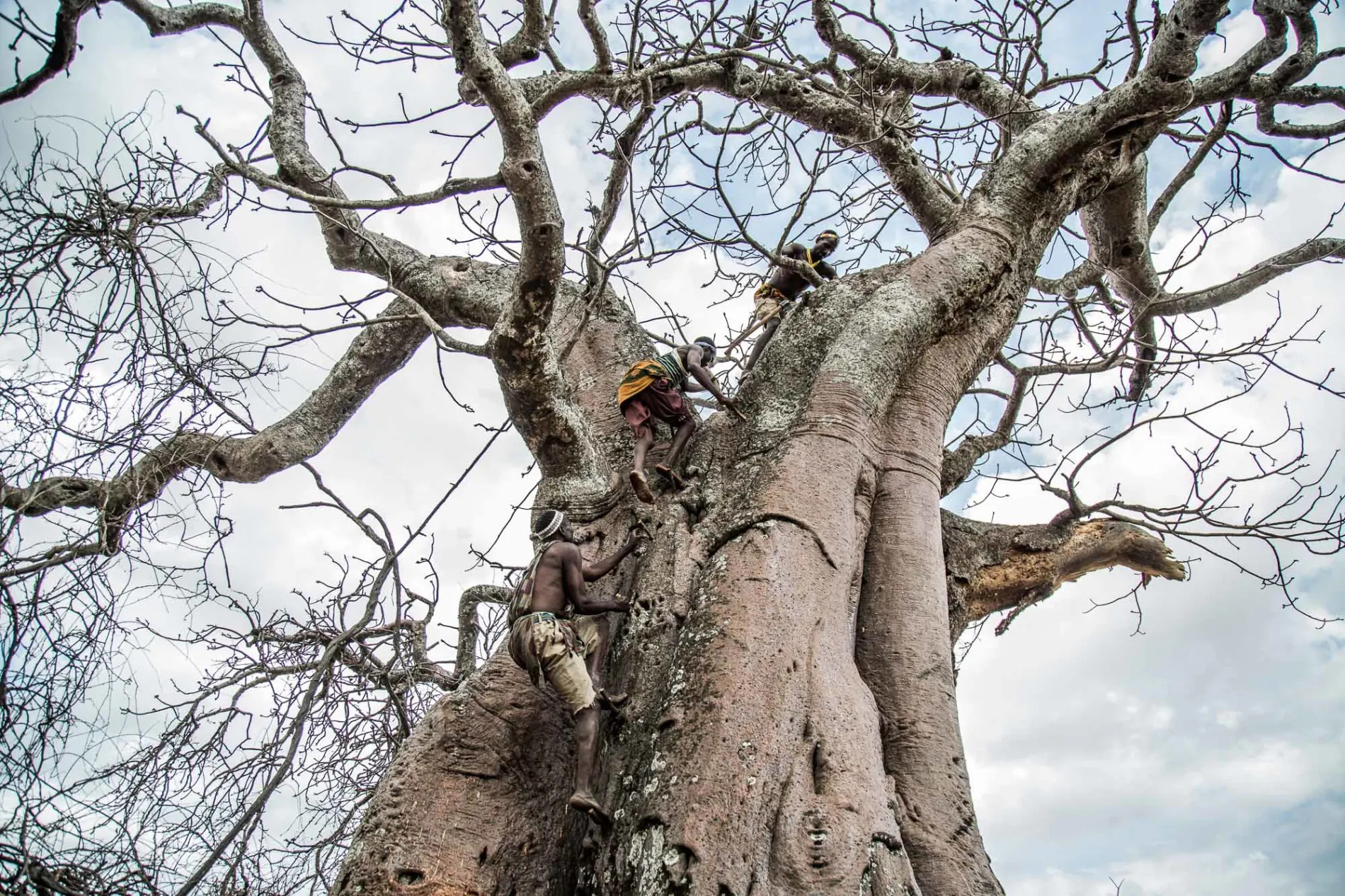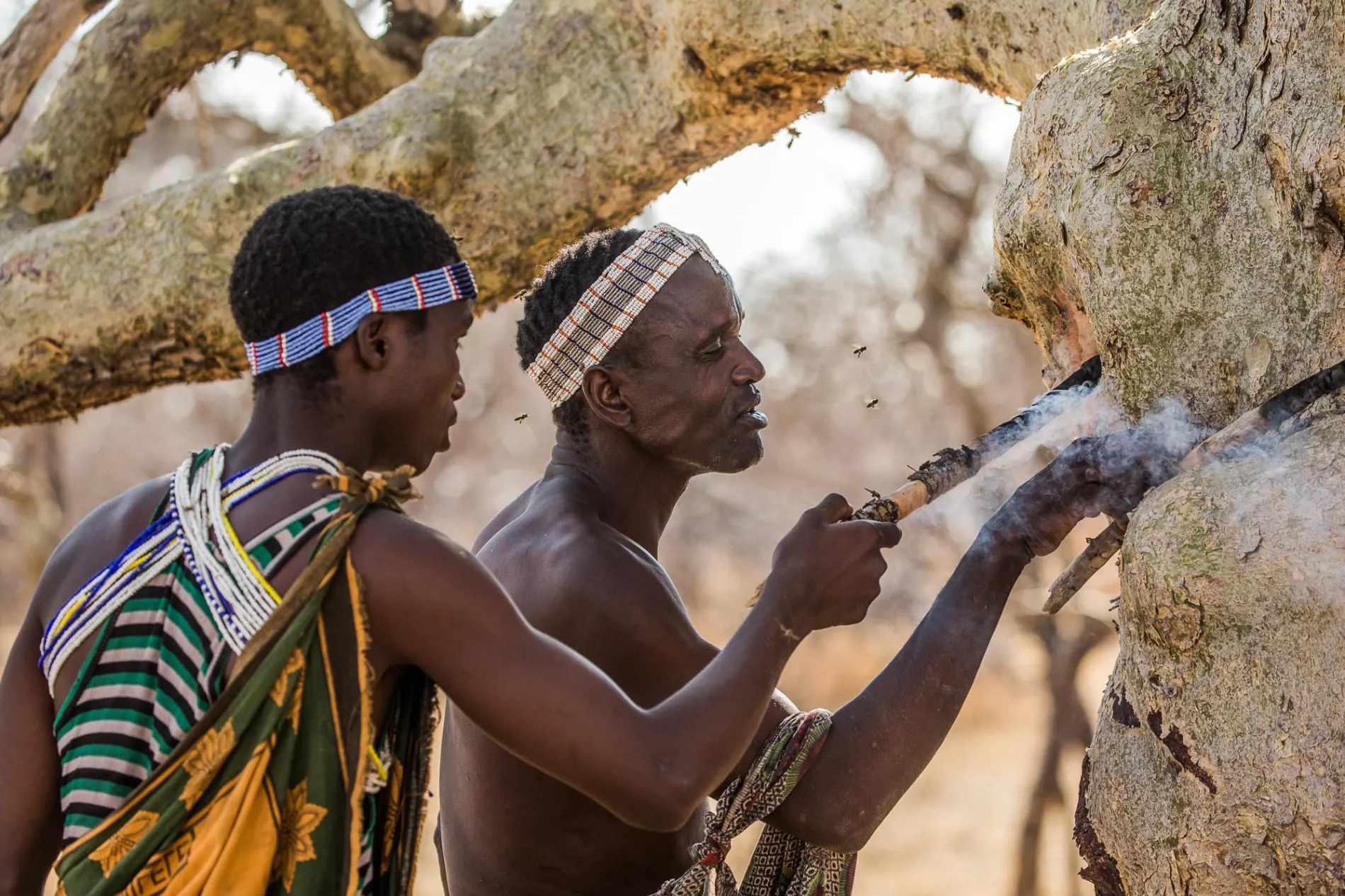 They can set out on a walk in the hope of meeting up with the Hadza: one of the last remaining hunter-gatherer tribes. They live a life almost free of possessions and do not grow or store food, nor raise livestock. They also have a mutualistic relationship with the honeyguide bird whereby the bird leads them to hives, and it gets the wax and bees while the Hadza take the honey and larvae.
Another adventure is to visit a Datoga boma. Also known as 'Mang'ati' – the archenemies of the Maasai – the Datoga are a pastoralist Nilotic people and renowned blacksmiths; their copper and brass jewellery and striking appearance making for incredible photographic opportunities.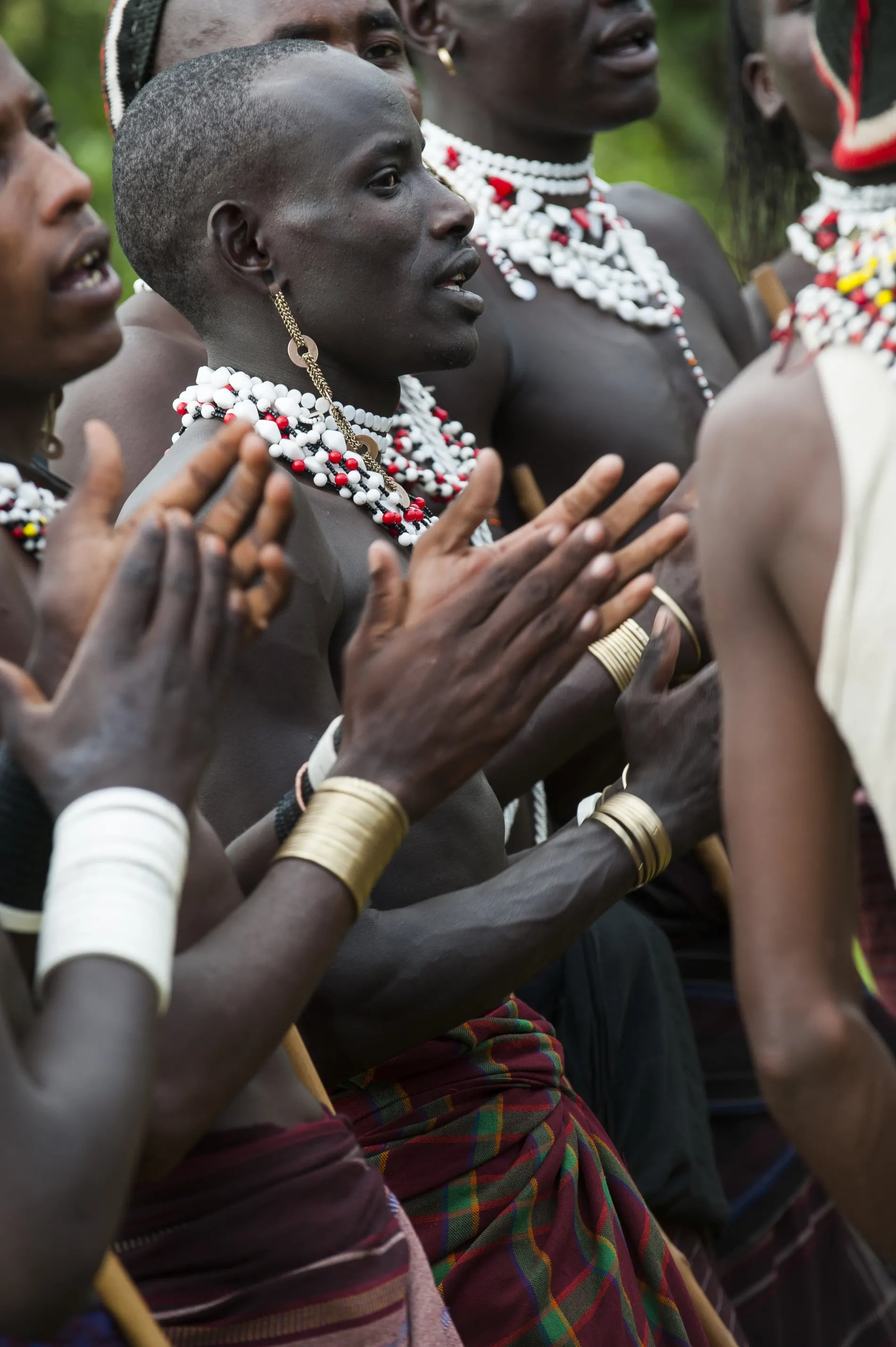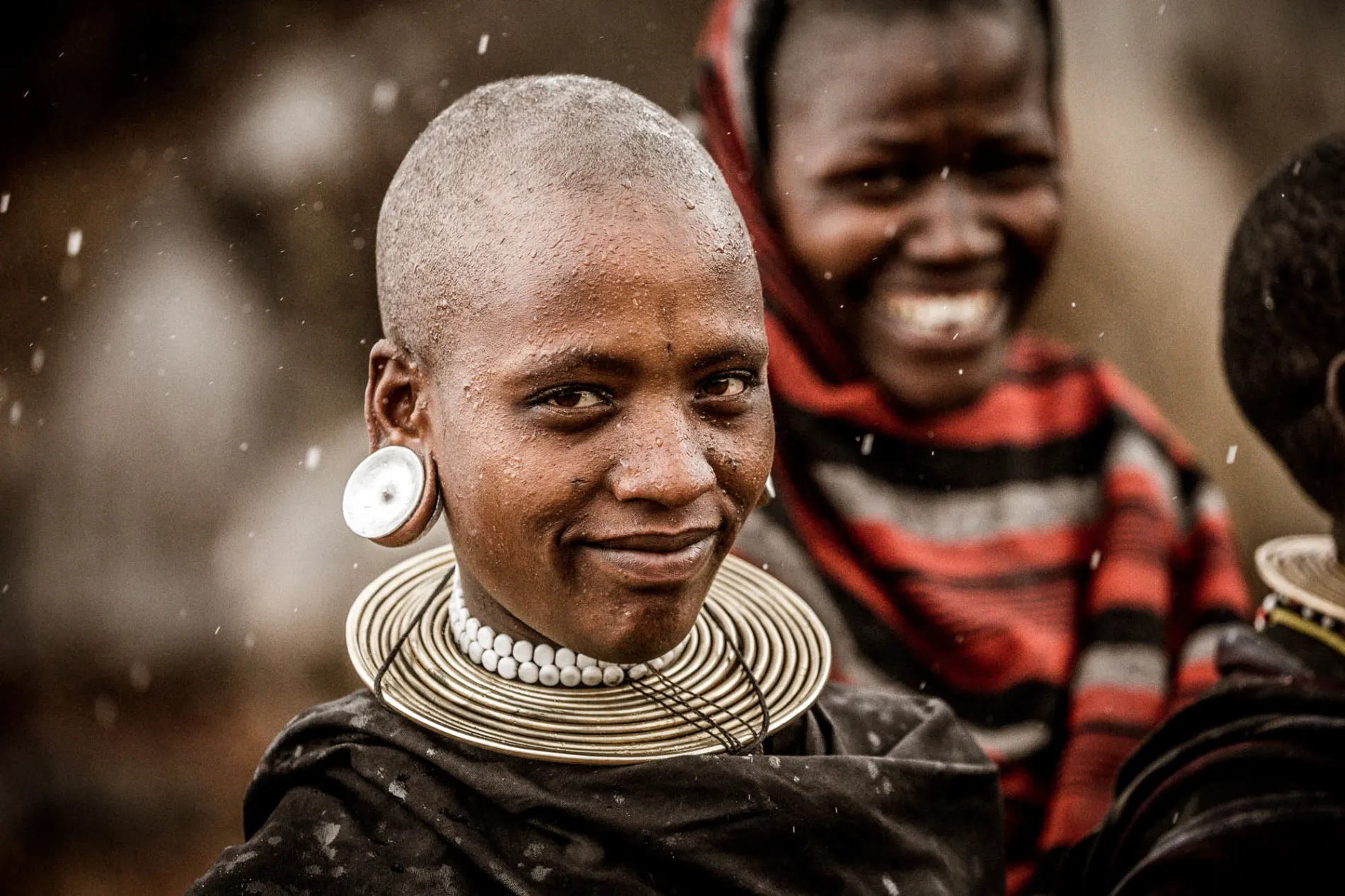 While at Angama, I spent a great deal of time with Adam Bannister at his photographic studio and we discussed the merits of having a wildlife photographer based at a safari lodge. Who knows – he might make it across the border to give a few pointers to our guides who are very keen, budding photographers.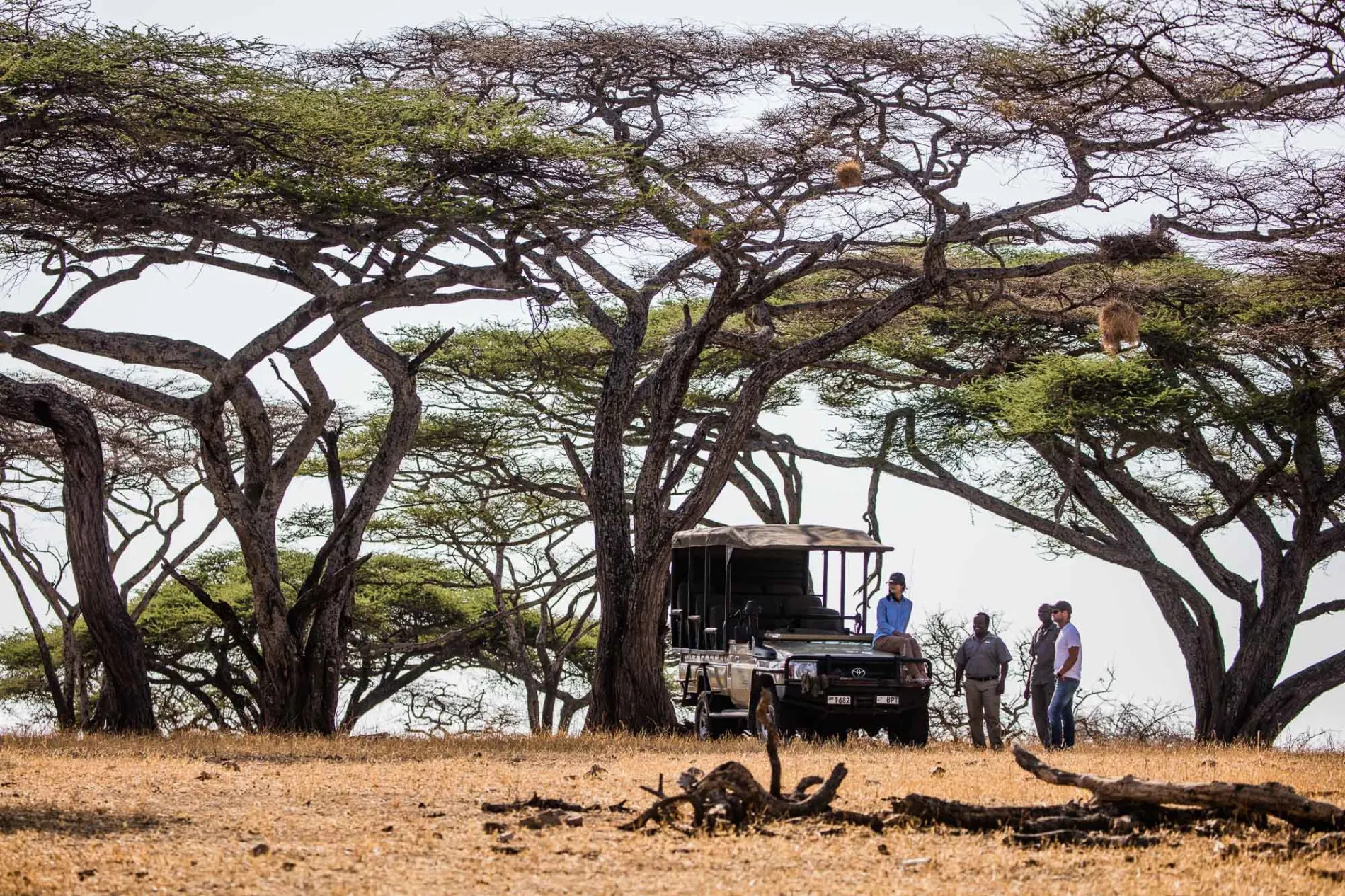 After visiting the lodge, I can say with certainty that Angama Mara and Mwiba Lodge complement one another perfectly; and with their locations at either end of the Migration's journey, a stay at both provides guests with a deeper understanding of the vast and varied Serengeti-Mara ecosystem.