In Memory of Those Loved and Lost
One of our regular contributors, Mike Boyd, shares his experience of his visit to the Kigali Genocide Memorial, a place of remembrance, learning and hope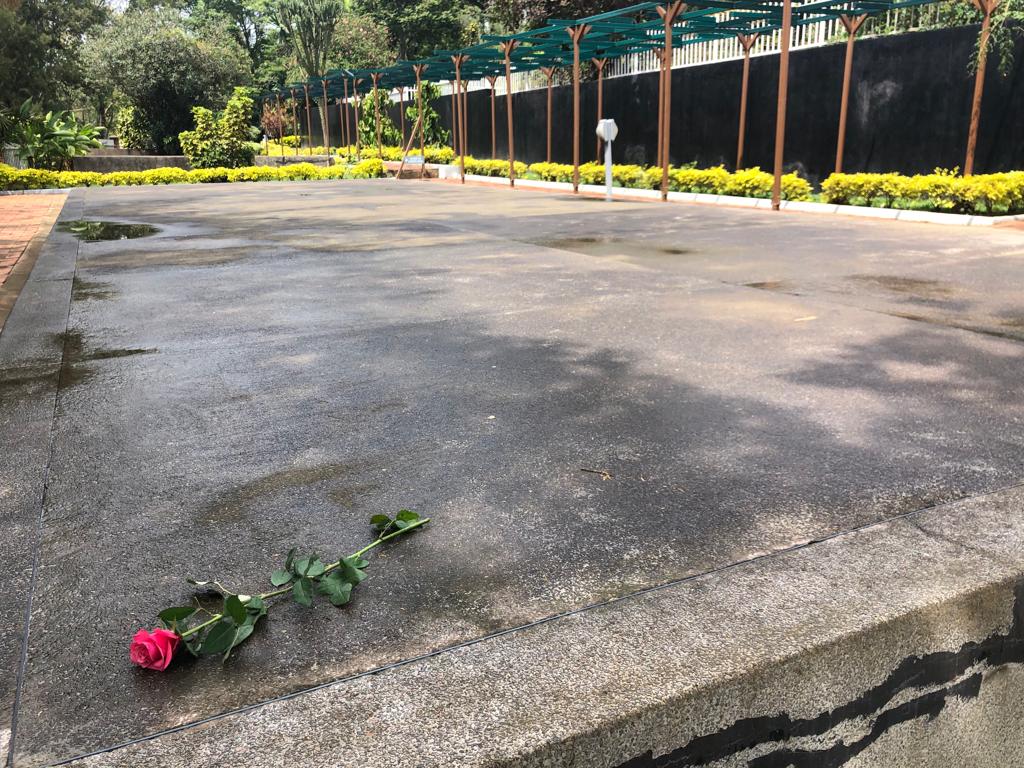 It seems apt that it starts to rain as I enter Kigali's Genocide Memorial. The start of the tour is a video, introducing visitors to what happened here on 6 April 1994. As the story unfolds, it seems even more fitting that the sound of the falling rain gets so loud that I can't hear the video. I look to my right. The girl next to me is crying.
April 6 1994. I was 11 years old. That was the day when the carefully laid plans for intense propaganda, which had been conditioning Rwandans since as early as 1990, came to a head as the President's plane was shot down. This was the crash that sparked a flame that turned into Hell. Shooting began within the hour as the Hutu unleashed terror upon the Tutsi.
The death lists had been pre-prepared in advance …
Three months of murder and mayhem ensued, and in the end over a million people were brutally killed. Husbands killing wives. Mothers killing children. Gangs of 'Genocidaires' roaming the countryside, seeking out – ironically – churches, knowing that people would be hiding where they thought they were most safe.
Neighbours turned on neighbours, friends on friends. Rwanda had turned into a nation of brutal, sadistic merciless killers and of innocent victims, overnight.
The Genocide Memorial in Kigali exists to remember this horror and to ensure that it never happens again. Over 250 000 people are buried here, surrounded by forests and gardens. I wander in the rain, watching water collect on the rose petals like dew and listen to the pitter-patter on my umbrella. Fresh flowers are piled high on the mass graves, reminding me that this didn't happen long ago. Everyone here has a memory, or a story of a memory.
This is the final resting place and memorial to all those who were murdered in Kigali. To the surviving family members, it is a place where they come to remember their loved ones. It is also a place for reflection and learning for the rest of Rwanda and its visitors.
Inside, a sensitive, courageous and educational exhibition has been created, taking me through the causes, the atrocities and the aftermath of the genocide. Thunder rattles outside. The rain is getting heavier. Everyone is silent, listening quietly to the events unfold on their audio-guides, and reading truly unbelievable horrors. For me there are two standout moments: when I reach the sign stating, 'Pictures beyond this point show disturbing scenes and images.' That wasn't enough to prepare me for what I saw. And then when I walked into the room adorned with string lacing the walls, where victims' family members were invited to peg pictures of their loved ones. The quietest room of all. The audio stated, with what seemed like awe, that there were over 2000 pictures hanging on the walls. My first thought was: only 2000 pictures.
Besides the number of people murdered, many of the statistics are staggering. Two thirds of the population were displaced in one way or another – either victims running for their lives, or perpetrators, following the genocide, suddenly running for theirs. Seventy percent of children in Rwanda witnessed a murder that year. And this is just to state a few.
I knew this wouldn't be easy, but I knew it would be important to see. It is important to see.
I have to go outside to get some air. The rain is still falling.
"There will be no humanity without forgiveness, there will be no forgiveness without justice, but justice will be impossible without humanity."
Yolande Mukagasana, survivor
Editor's note:
By some quirk of fate, I visited the Memorial a week before Mike (but wasn't brave enough to write about it). I was travelling through Rwanda learning about this remarkable country and all it has to offer. Kigali, a city of art, music, fashion and gastronomy; Virunga National Park, home to the great mountain gorillas; Akagera National Park to the east, where more than 12 000 mammals roam including Africa's Big Five; and Nyungwe Forest to the south west of the capital, where travellers can view 13 primates, including chimpanzees, and over 300 species of birds. Our team at Angama Safaris are well versed in the extraordinary diversity of this verdant land-locked country where the rallying cry is Ubumuntu, or greatness of heart.
"You are the candle that shows the path towards our peaceful destination".