25 Million Years Old and Still Beautiful
Follow Shannon and Tyler this week as they explore Kenya's Great Lakes. The flamingoes are just too beautiful to miss.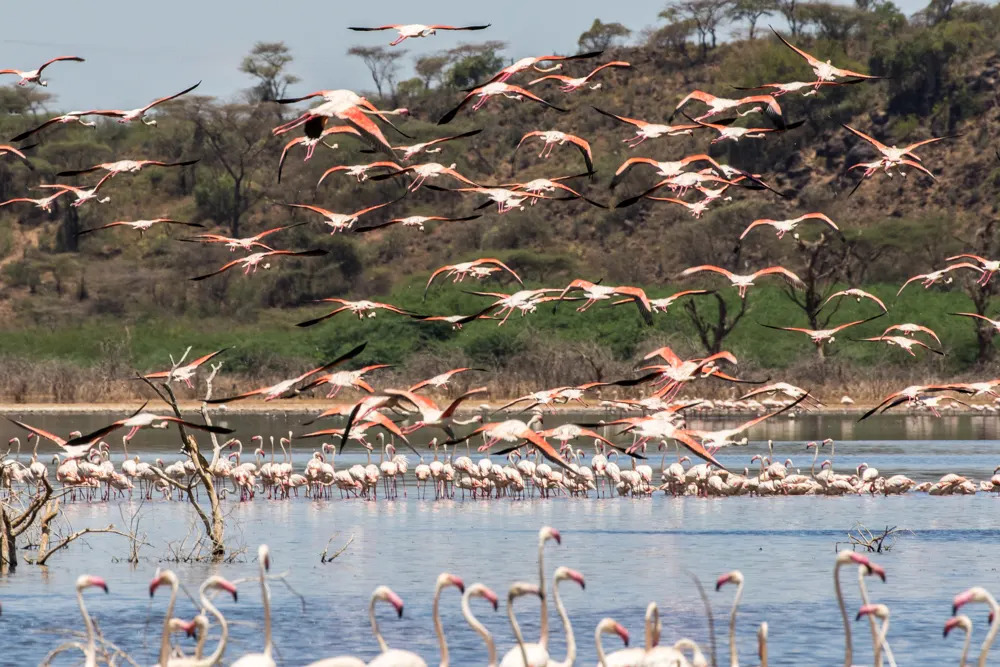 Do you know that you can see Angama from space?
Well, not quite. But some astronauts will tell you (or so I've heard as I can't say I've actually asked any) that the Great Rift Valley, home to Angama Mara, is the most significant geologic detail they can see as they orbit Earth.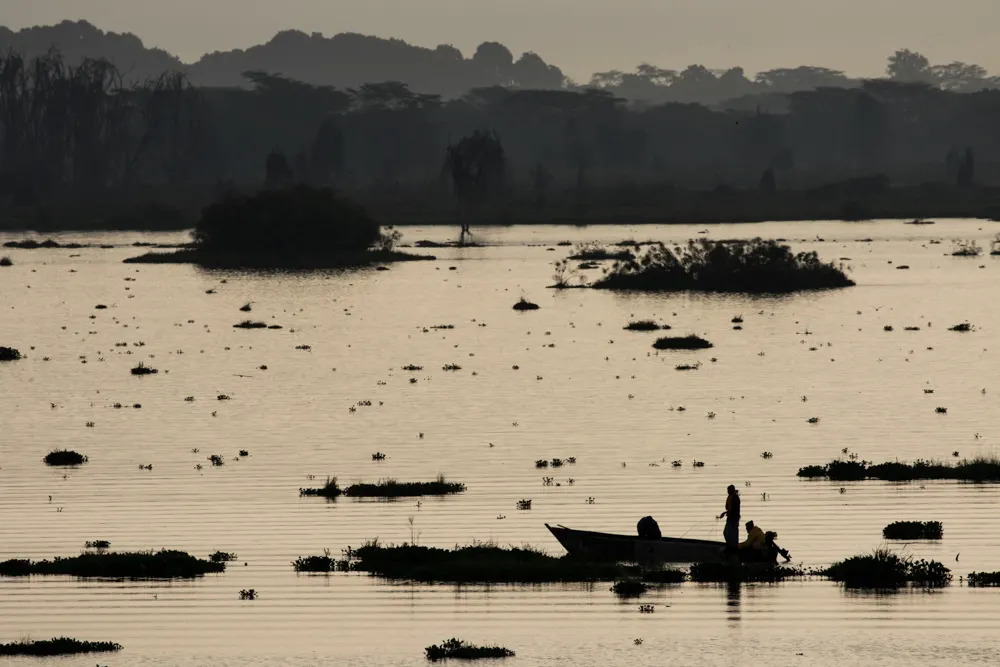 Perhaps that shouldn't be too surprising – the Great Rift Valley stretches 6000 kms from Lebanon in the north, to Mozambique in the south, varying in width from 32 to 96 kms and in depth from several meters, to over a thousand. And smack in the very middle of this enormous terrestrial feature, nearly at its very heart, is Angama. So, you can sort of see it.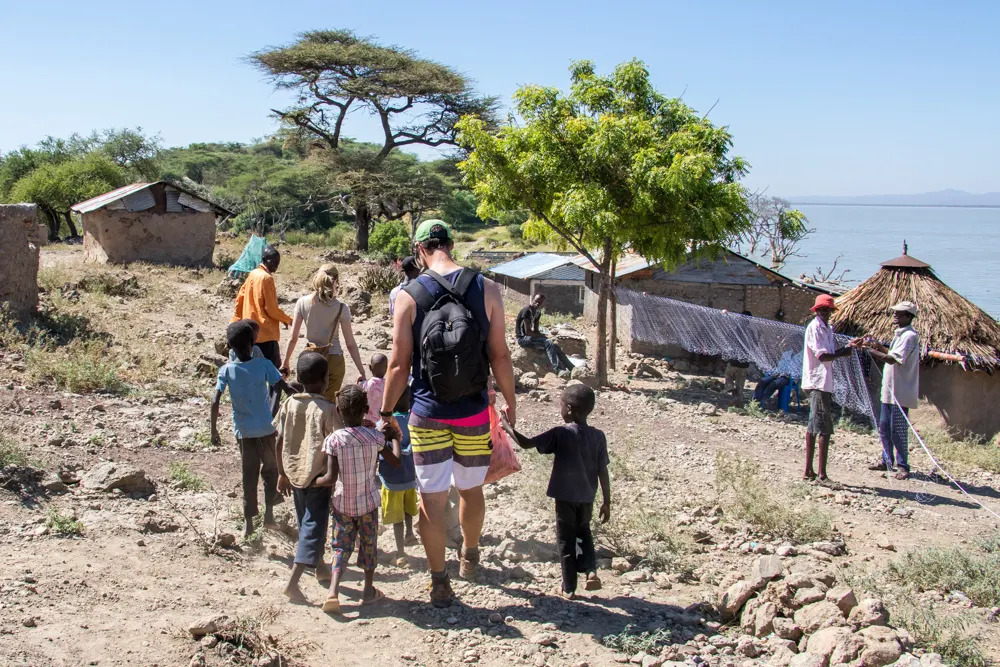 The Great Rift Valley, created over 25 million years ago by the pulling apart of tectonic plates, conjures images of soaring mountain ranges and ruggedly steep escarpments, intense geothermic activity and flamingo-fringed alkaline lakes. And although it spans two continents and more than a dozen countries, most of these iconic Rift Valley scenes are from our very own backyard, in Kenya. In fact, the province we live in is known as the Rift Valley Province, and even the term "Great Rift Valley" itself sometimes refers specifically to just the Kenyan section.
Shannon and I have made a point of exploring our backyard as much as possible, and so far have done a pretty good job with Kenya's Rift Valley Lakes. There are still four more to go, but to date we've enjoyed adventures to Lakes Nakuru, Naivasha, Baringo, and Bogoria.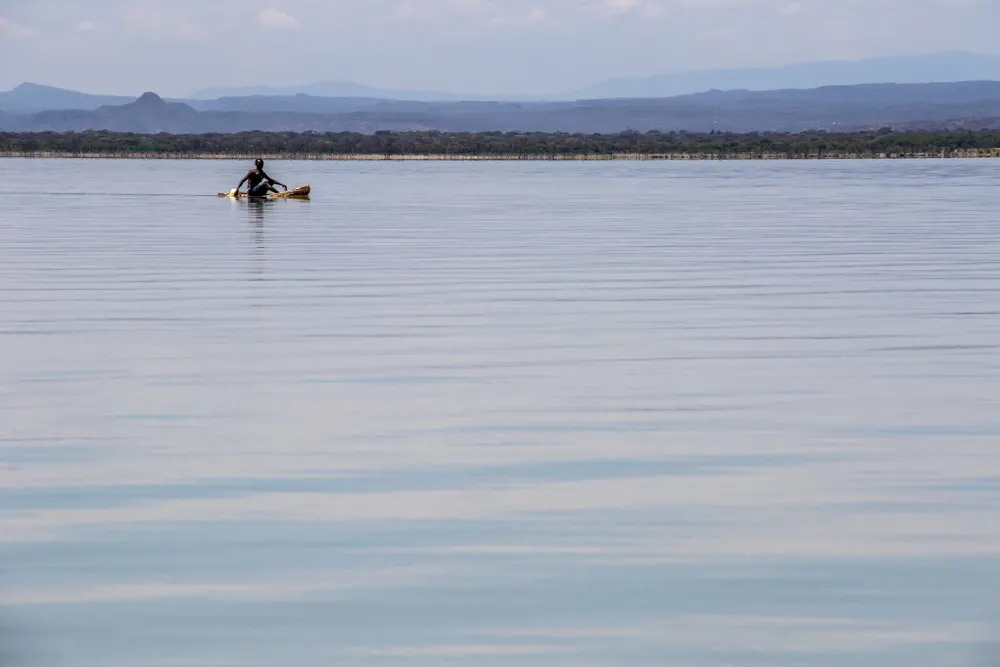 Lake Nakuru may be the most well known of these lakes thanks to the National Park of the same name, and its iconic lakeshores tinged pink with flocks of thousands of flamingoes, creating a dramatic backdrop for the healthy number of resident white rhinos. At least, this was my experience in 2005, during my first-ever visit to Kenya. A decade later, though, and things have changed a bit: with inexplicably rising lake levels, much of the shoreline has disappeared, and the flamingoes along with it.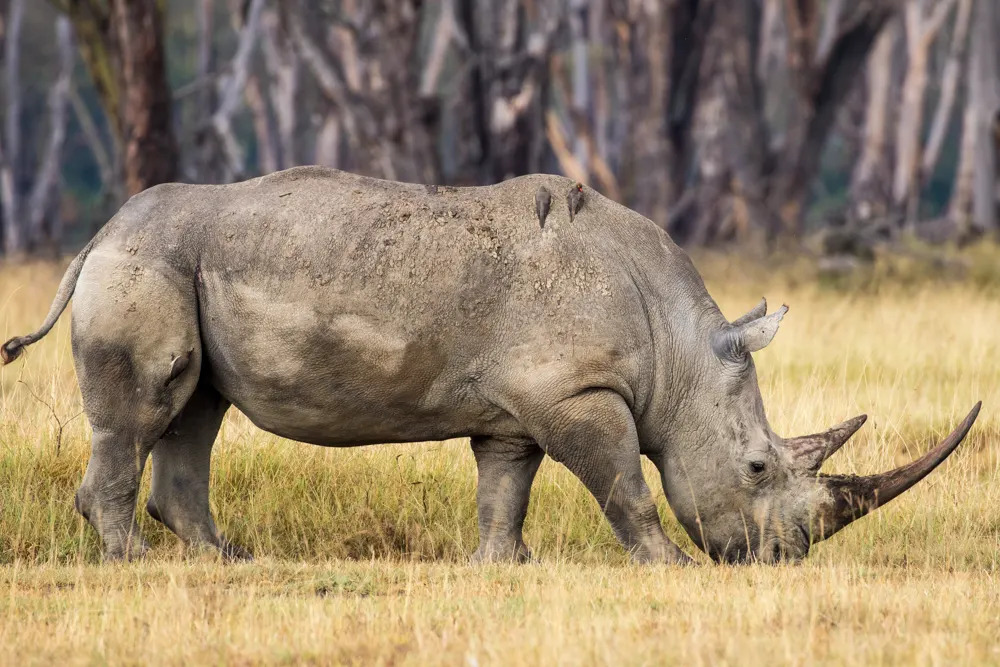 So where have all the flamingoes gone? Nobody's quite sure, but we found a good number at Lake Bogoria. But here, too, the lake levels are rising, the water is becoming less alkaline, and it may not be long before the flamingoes depart in search of better feeding elsewhere.

In fact, all of Kenya's Rift Valley Lakes are experiencing increasing water levels, beyond those seen in more than 50 years. During our visit to Lake Baringo, we met our good friend and Angama guide, Ericson Lemaalo, while he was on leave. He told us that his childhood home had recently been swallowed up by the lake, and was now completely underwater. His family, still living there, had to pack up and move to higher ground.
What's causing this? Many theories have been pitched, only some of which have been disproved, leaving it a mystery scientists are still trying to pin down.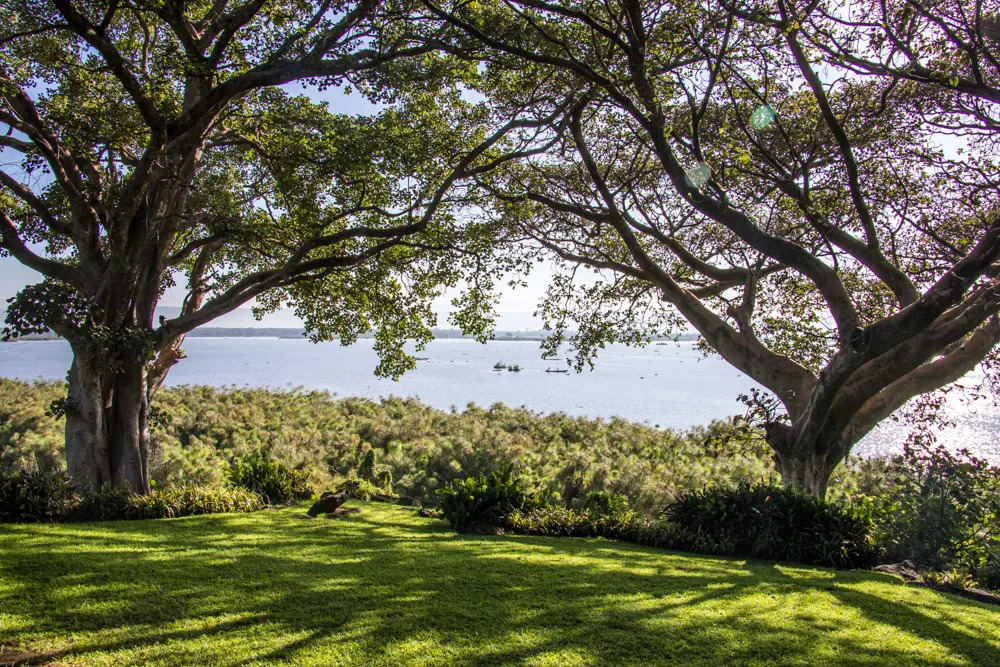 But one things is certain: the lakes remain incredibly beautiful and worth exploring. From a colonial lakeside house on Naivasha's shores, listening to hippos in the papyrus below, to Samatian Island in the middle of Lake Baringo, with a resident Verreaux's Eagle-Owl keen to join us for dinner . . . we've enjoyed all our Rift Valley Lake adventures, and look forward to the next one.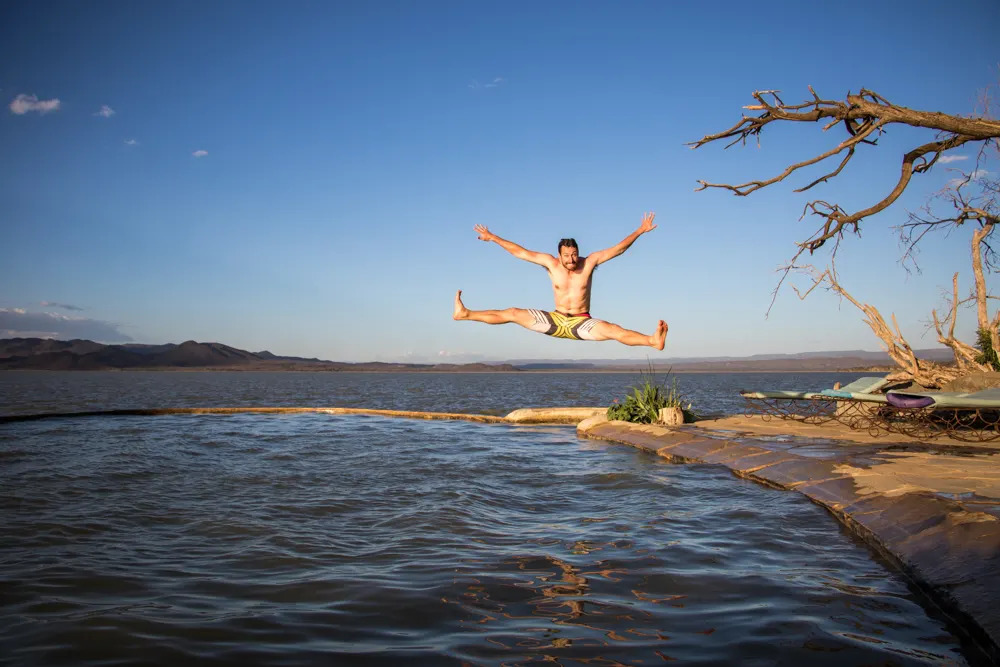 Note from the Editor: We love sharing Kenya's 'backyard' travel stories in this blog. We hope you enjoy reading them. Lucky us to have had Ty and Shan on the team exploring the often unsung corners of this lovely land. This might be temporarily put on hold until Davis Junior is strong enough to accompany his/her parents on their offbeat adventures.