Morning light is a photographer's best friend, but as the sun rises higher into the sky, the light starts to act against us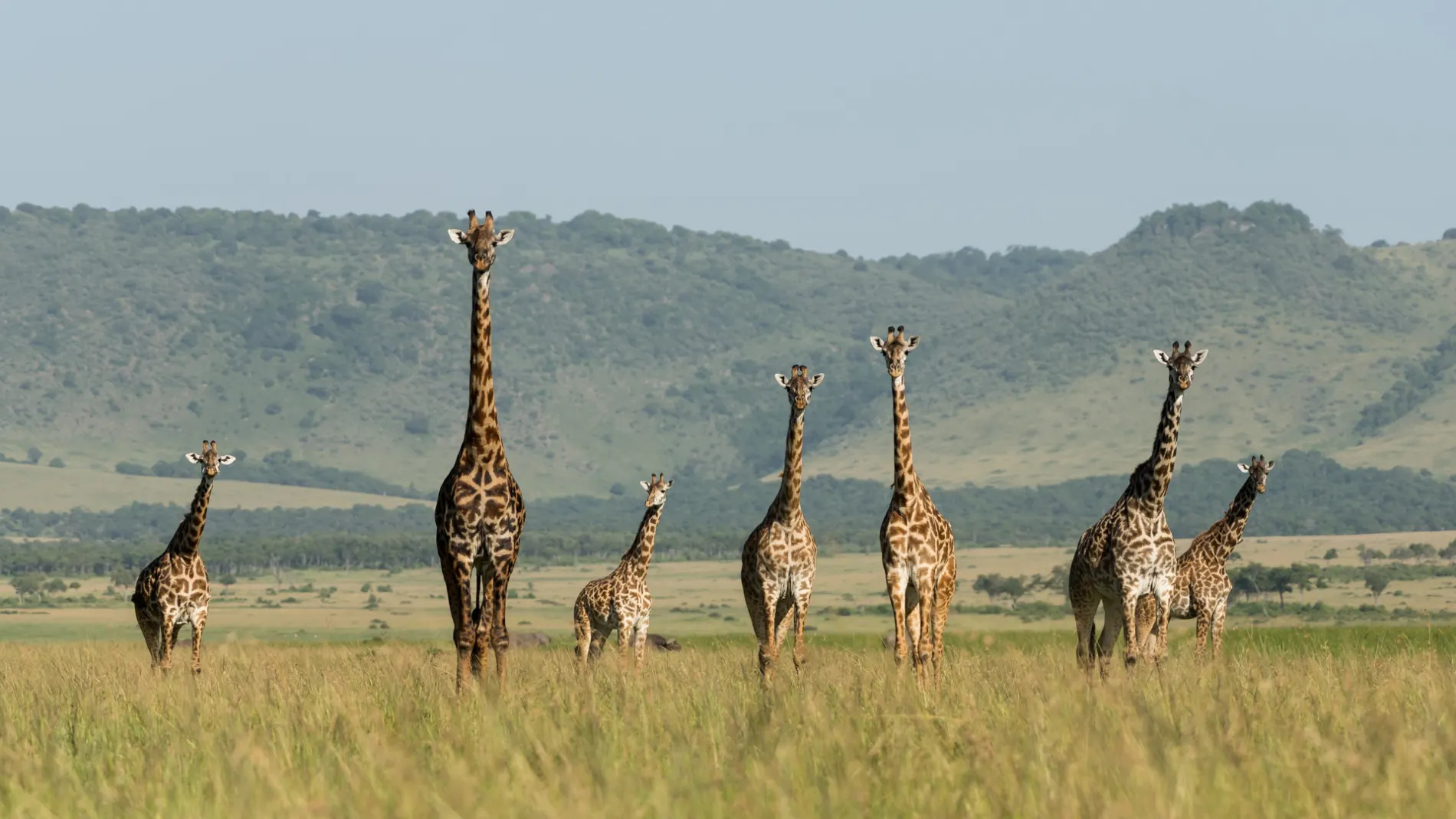 Collectively, wildlife photographers seek magical moments with extraordinary lighting. The golden glow, the warmth and the rich colours help us create images which drive emotions, tell stories and trigger memories. Exceptional light is the main reason we get up so early, day after day.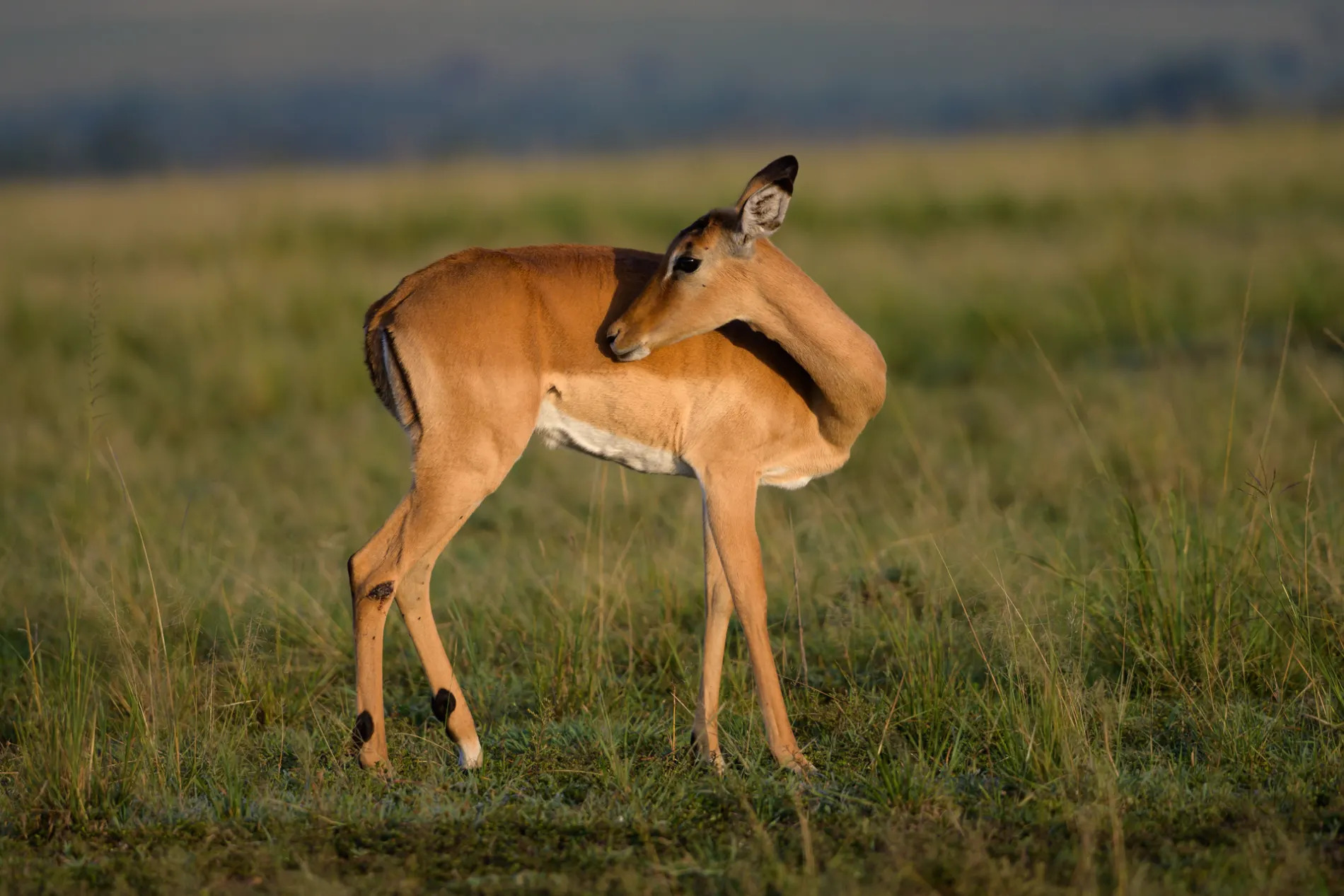 The 'Golden Hour' is when the light is just perfect. Often, I see photographers racing around trying to find predators at this time in the morning, but I encourage you to contemplate a change of mindset and instead enjoy whichever animals you happen upon. [f 5.6, 1/1250, ISO 500]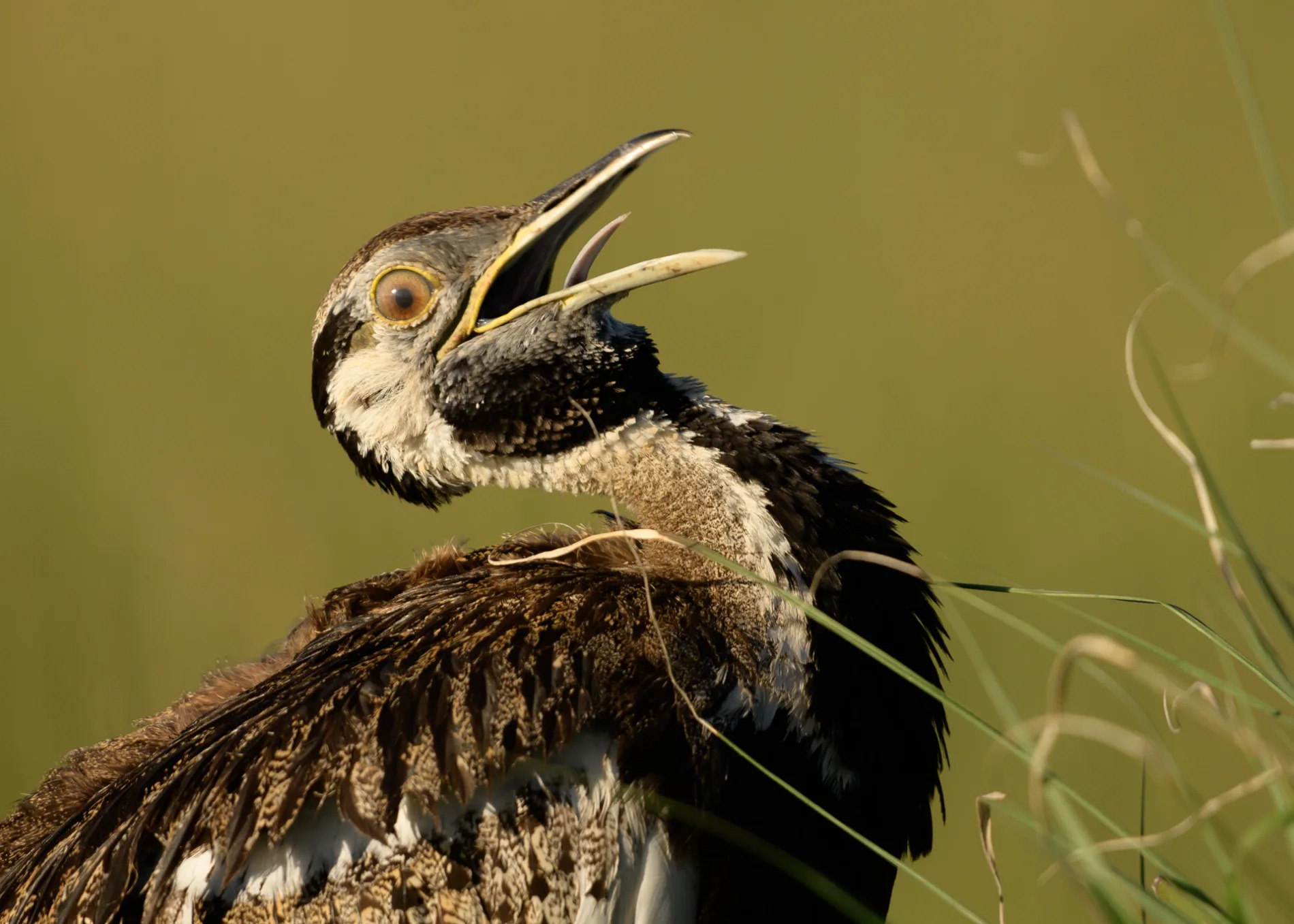 Great light, a low angle, and the patience to shoot at exactly the right moment can yield fantastic results. Here, a black-bellied bustard is captured mid-display. [f 5.6, 1/1600, ISO 400]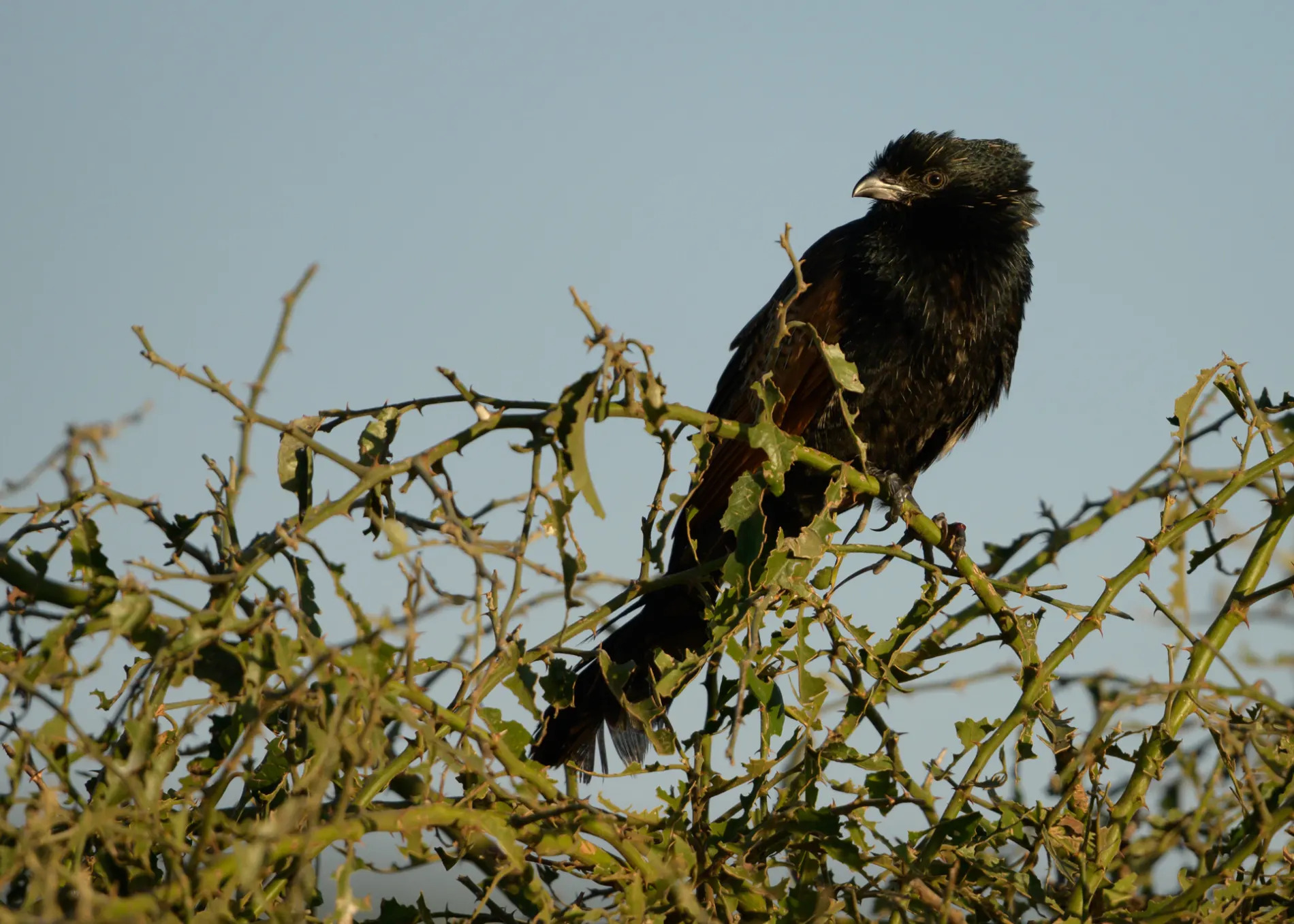 Coming from South Africa, black coucals are a major highlight. In the Mara they are abundant at this time of the year and every morning you can see these beautiful birds sunning themselves. [f 5.6, 1/4000, ISO 1000]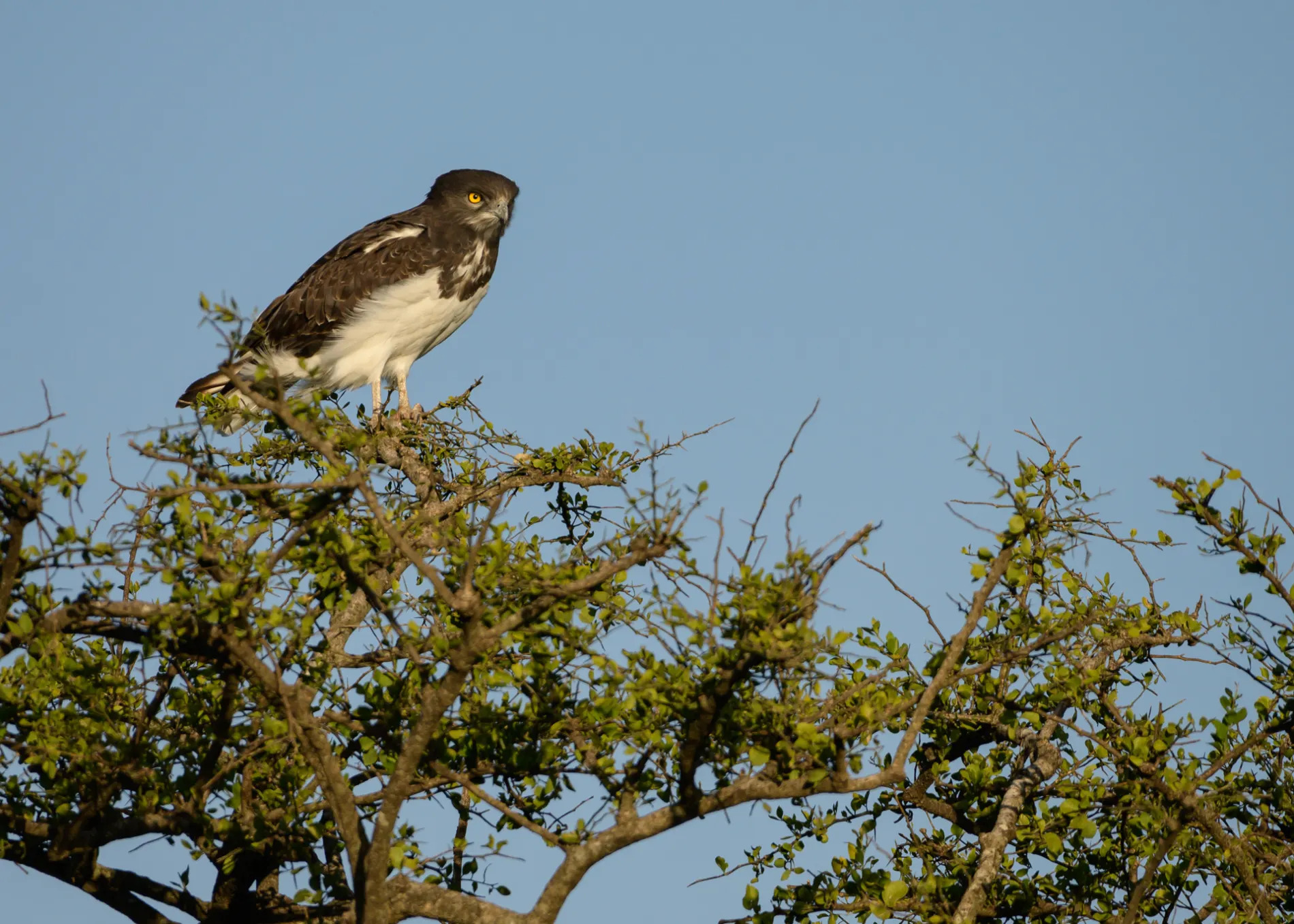 The brilliant yellow eye of this black-chested snake eagle sparkles in the morning sunshine. [f 6.3, 1/3200, ISO 640]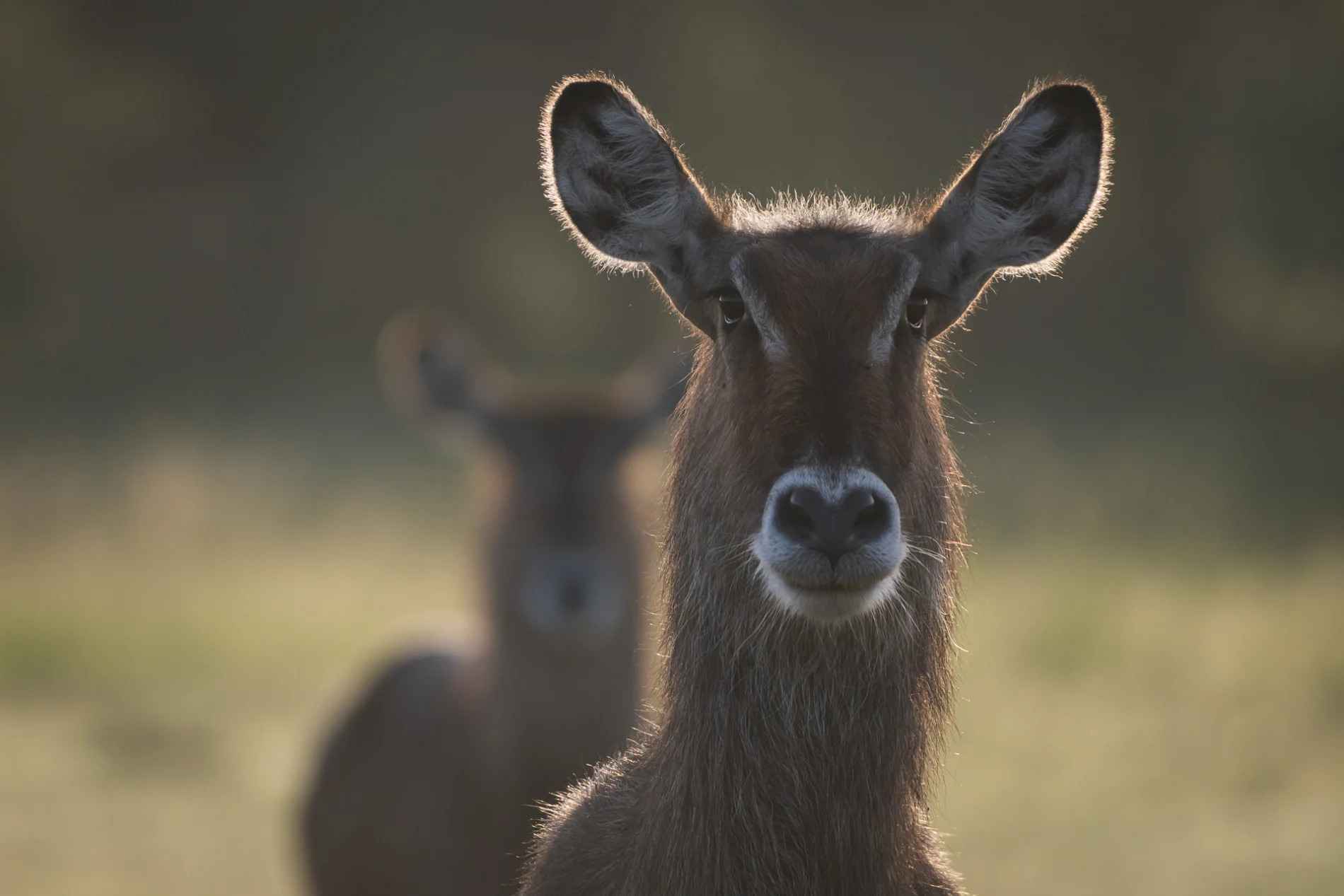 In addition to the rich golden light, the early mornings can also offer an ever-so-gentle, pastel-coloured atmosphere. By shooting into the light, I was able to capture some soft rim lighting catching the hairs of this inquisitive female waterbuck. I specifically chose to park in this spot to line up the second waterbuck in the rear. I wanted her to be in the frame, but out of focus which is why I used a wider aperture. [f 5.6, 1/100, ISO 640]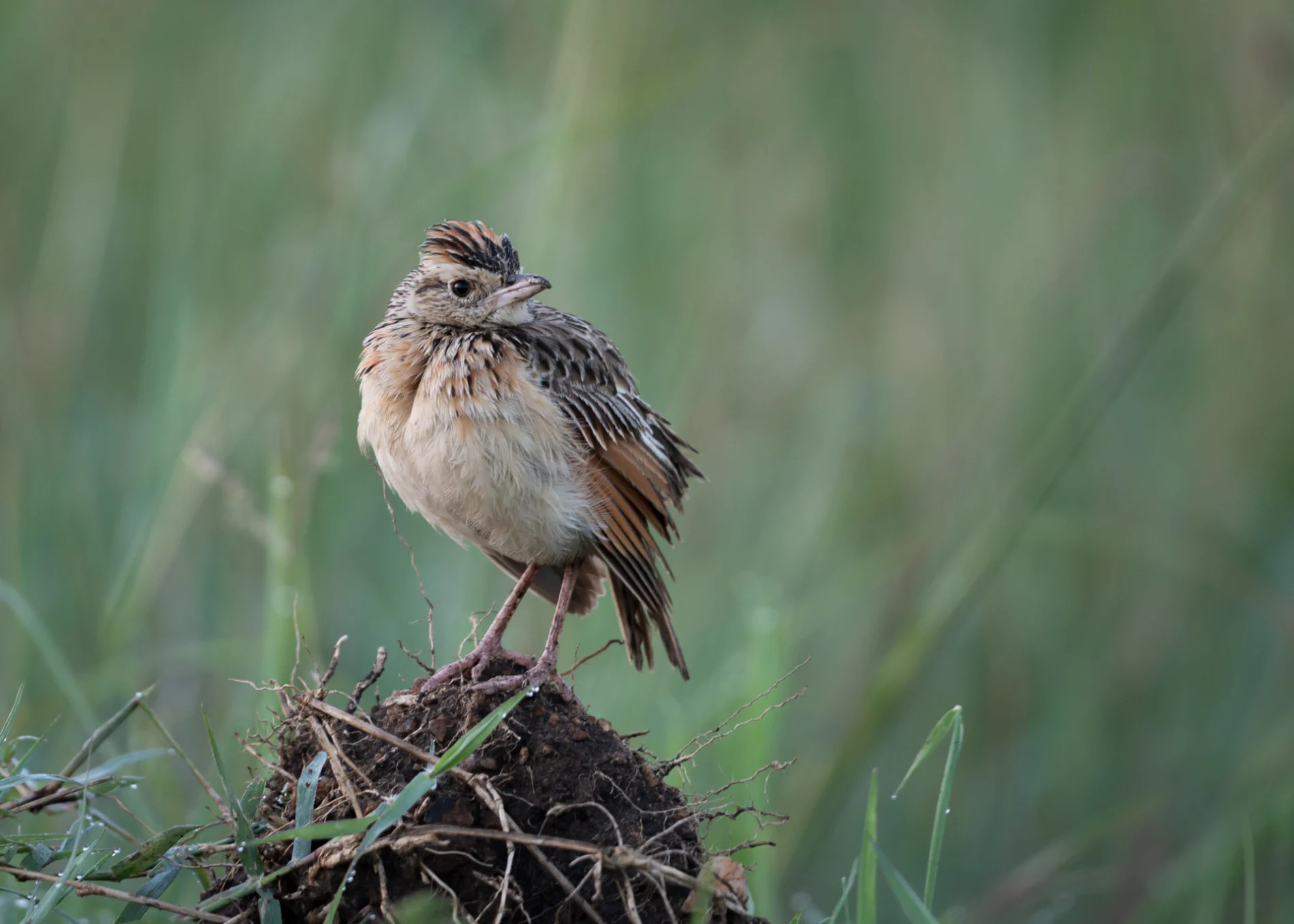 First light and a cold start to another glorious day in the grasslands. A chirpy rufous-naped lark puffs his feathers up whilst waiting for the sun to rise. [f 5.6, 1/40, ISO 500]
However, the light isn't always incredible. As the day marches on, the temperatures rise and photography becomes more of a challenge. With such bright lighting, you could decide to call it quits and return to camp to enjoy a G&T beside the pool, or you could try and get creative – embracing the challenge.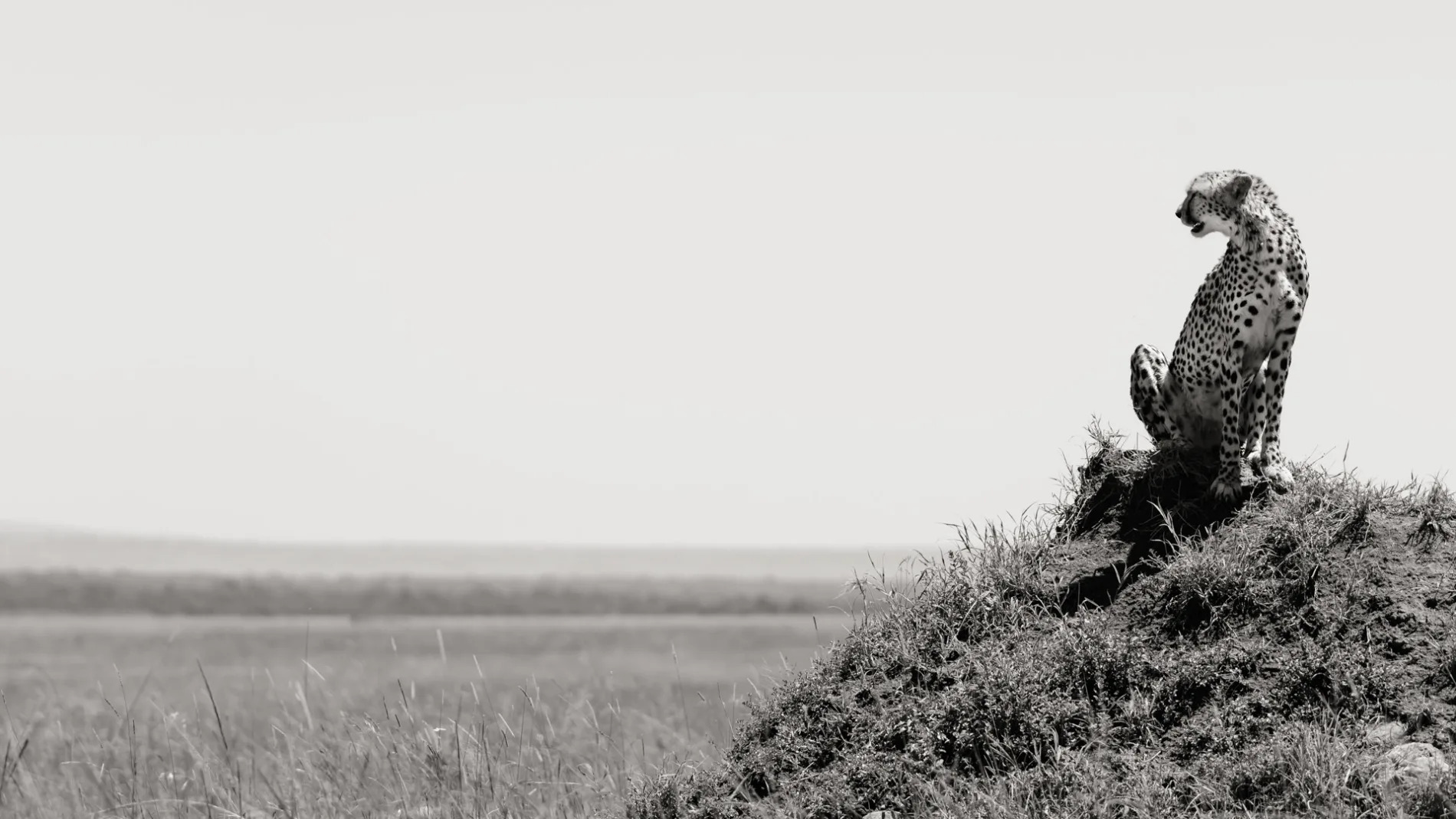 At around 11am, I found this cheetah. The sun was hot and there were no trees anywhere nearby. The cheetah was hungry and perched on top of a termite mound – scanning the grasslands for prey. The light was extremely harsh and so I opted to switch the camera to monochrome (black and white). You could argue that you can simply change to black and white during post-processing in Lightroom or Photoshop, but sometimes it really helps to visualise the shot beforehand. You may notice how much I had to overexpose this one to make it work. [f 5.6, 1/640, ISO 200, +1.33]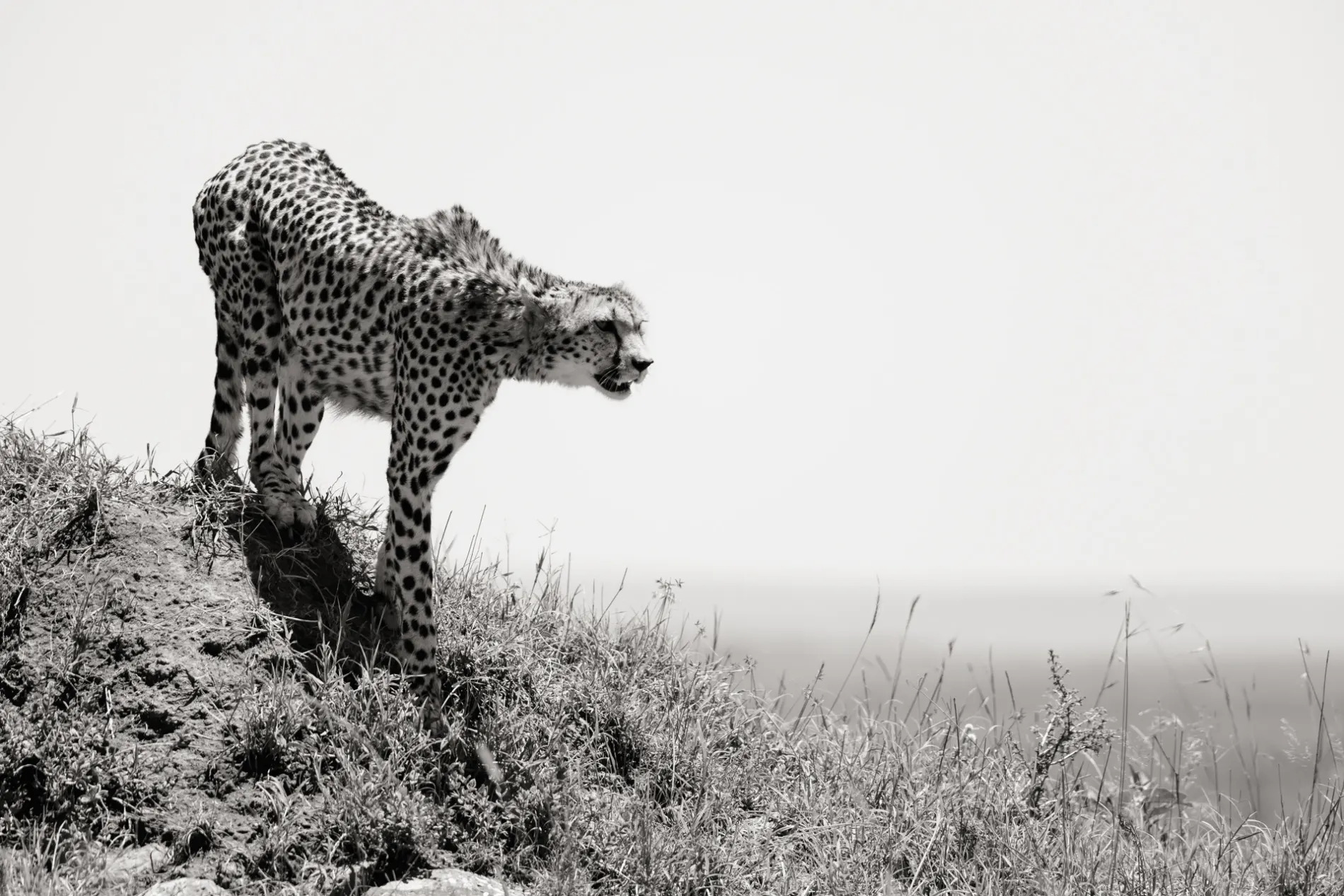 Watching a cheetah on the hunt is thrilling. Shooting in black and white allows you to concentrate on contrasts, patterns, textures and composition. [f 5.6, 1/1000, ISO 4000, +1.33]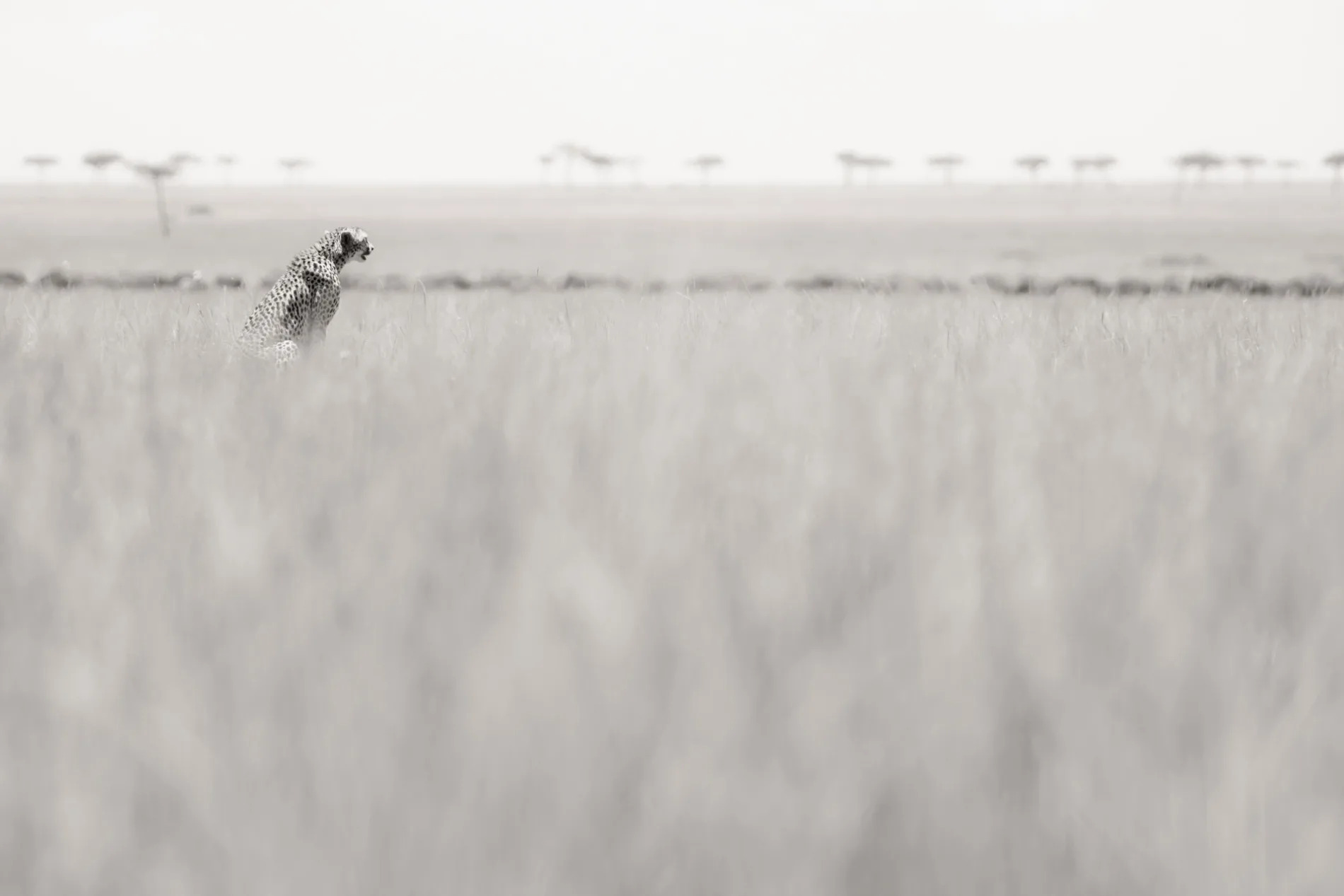 I sat with this individual for over two hours so by the time I took this photograph it was roughly 1pm and near impossible to take a shot. Again, I stuck with plan of taking a more abstract approach. I wanted to place the cheetah in the sea of grass, allowing the viewer to see the iconic flat-topped trees in the background, along with the big herd of buffalo that were moving slowly in the direction of water. [f 5.6, 1/640, ISO 250, +1.0]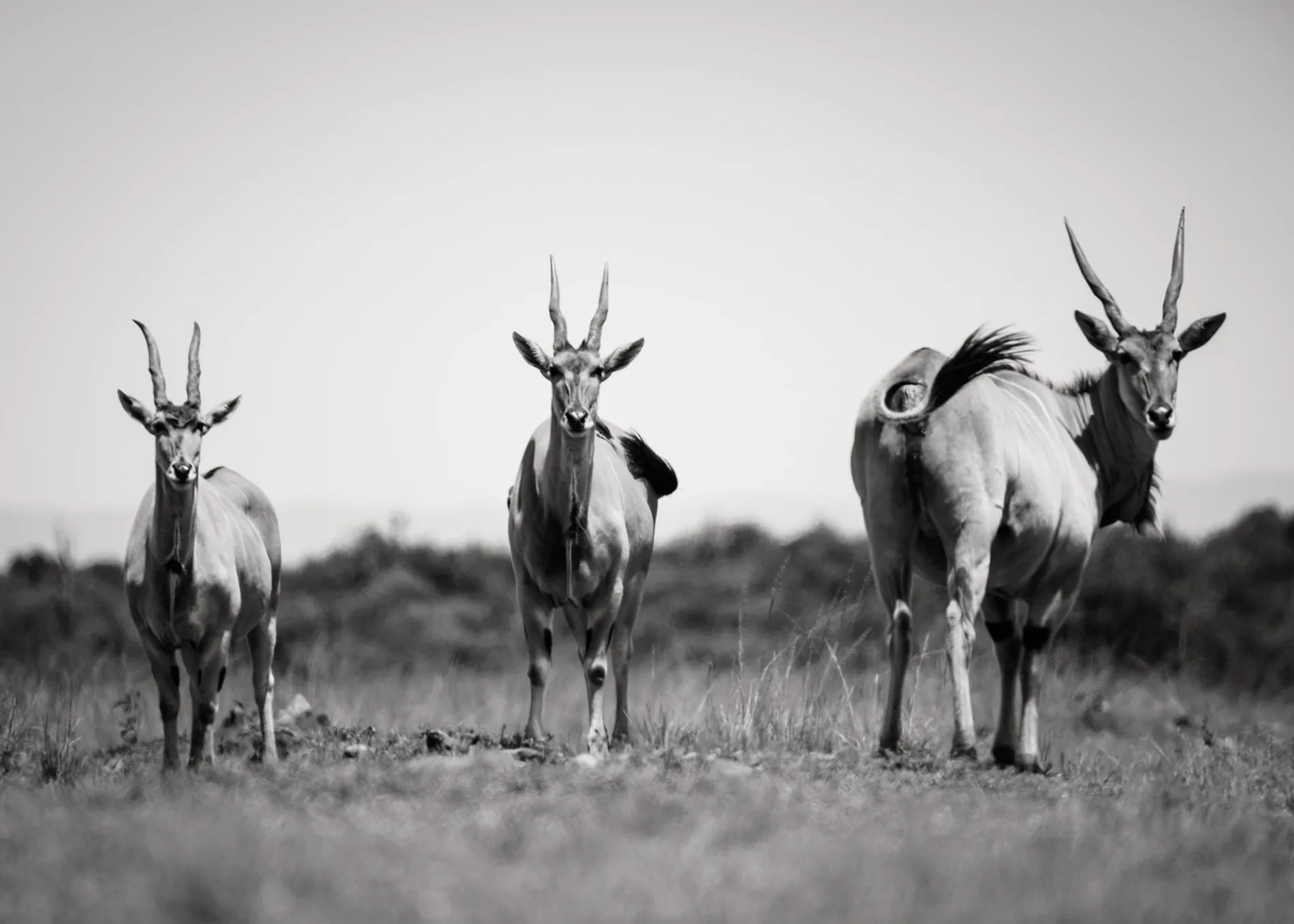 Eland are magnificent and huge. Getting low, I was able to accentuate the size of these creatures. Again, this photo was taken midday, which is why I opted for a monochrome approach. [f 5.6, 1/800, ISO 200, +0.67]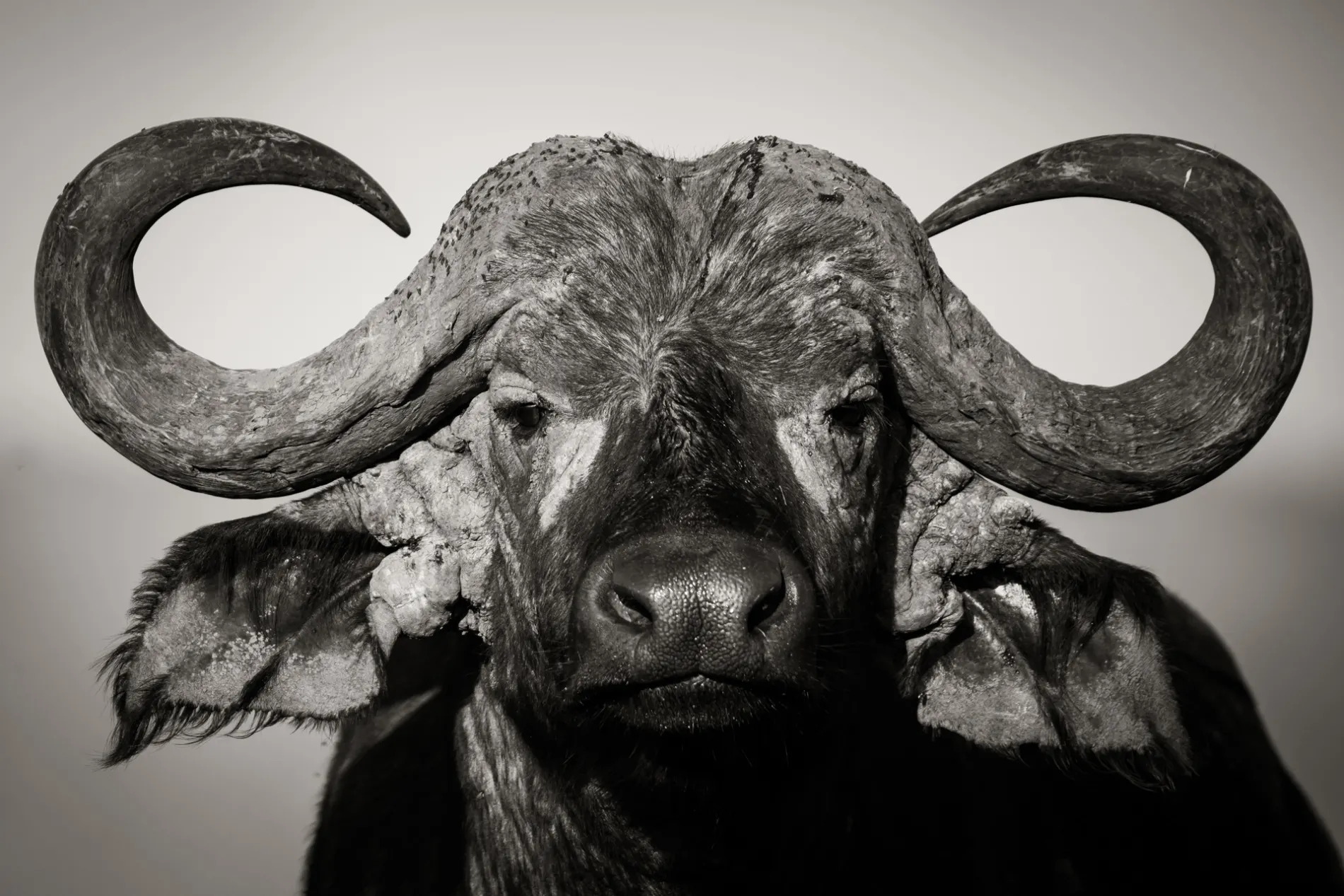 The benefit of black and white is that it focuses the eye and so allows the photographer to choose what is most important. Your eyes hone in on patterns and shapes, and in this case my eyes were fixated on the gentle and near-symmetrical curls of this buffalo's horns. [f 5.6, 1/1000, ISO 400]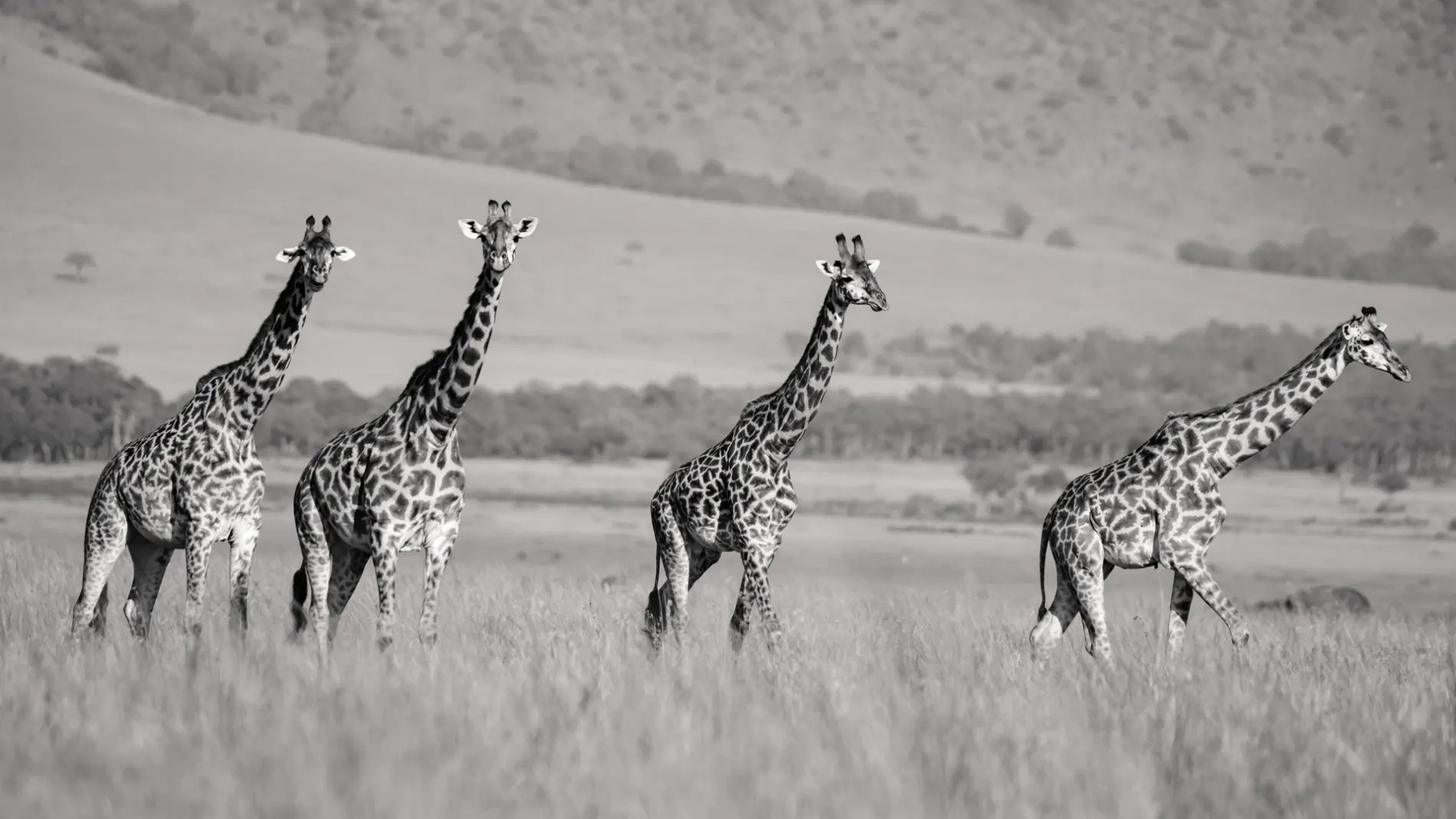 This week in The Greatest Maasai Mara Photographer of the Year we received an image of a family of giraffe which was named the winner for February. To see this glorious shot by Gurcharan Roopra click here. Feeling inspired to try my hand at a giraffe photo, I went down to the marsh and waited for the late morning journeys to arrive. Like clockwork, these large groups started walking into the clearings. This allowed for some interesting photographs with the characteristic Oloololo Escarpment in the background. [f 5.6, 1/800, ISO 200, +0.67]
Anyone who has stayed with us at Angama Mara will know that it is not just all about the wildlife. I had the privilege of visiting Partakilat, our closest primary school, with Turk Pipkin. Partnering with the Angama Foundation, Turk and his wife Christy have generously supported Partakilat. The children are just amazing and I would encourage all Angama Mara guests to visit.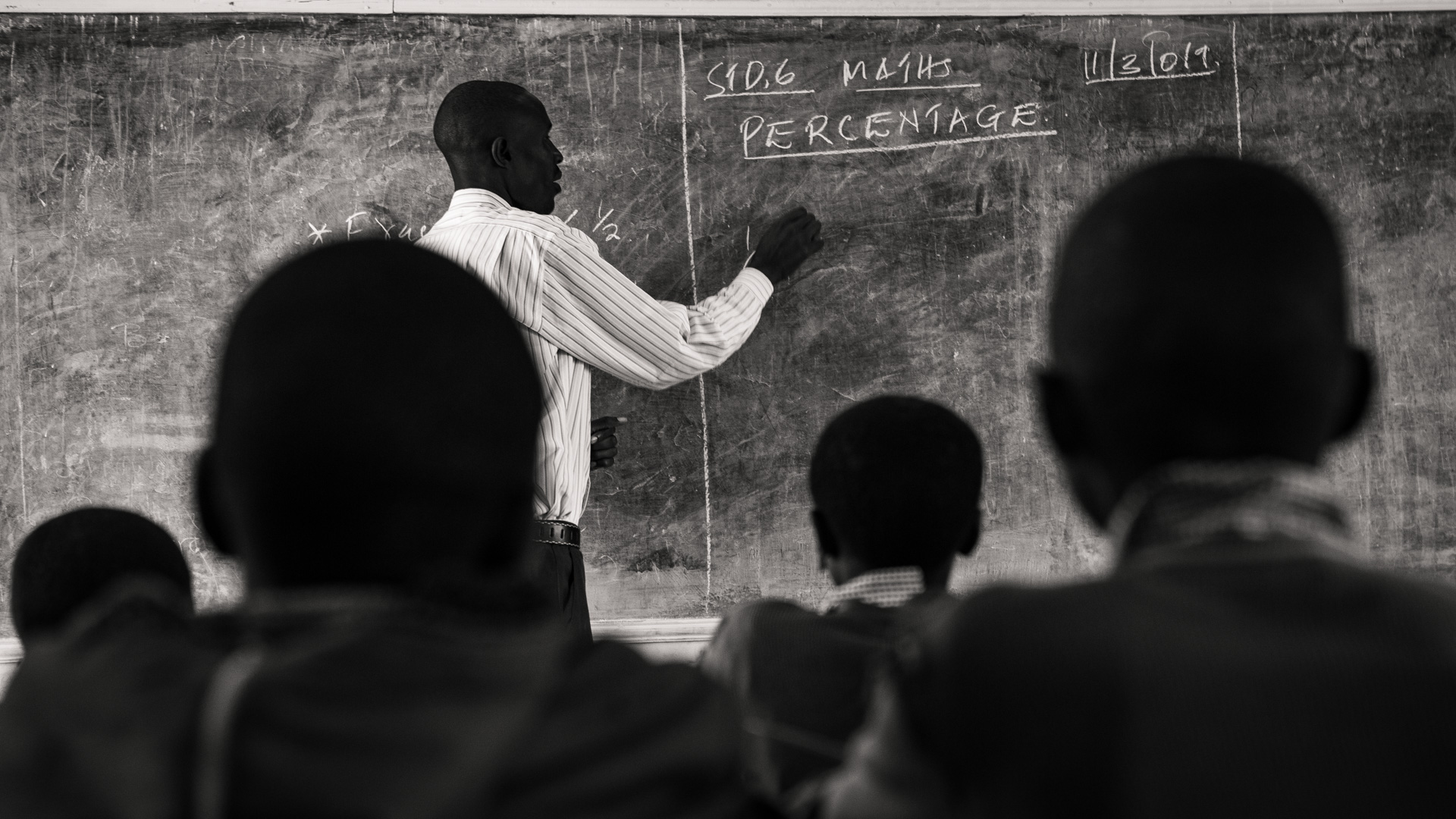 [f 3.5, 1/40, ISO 800]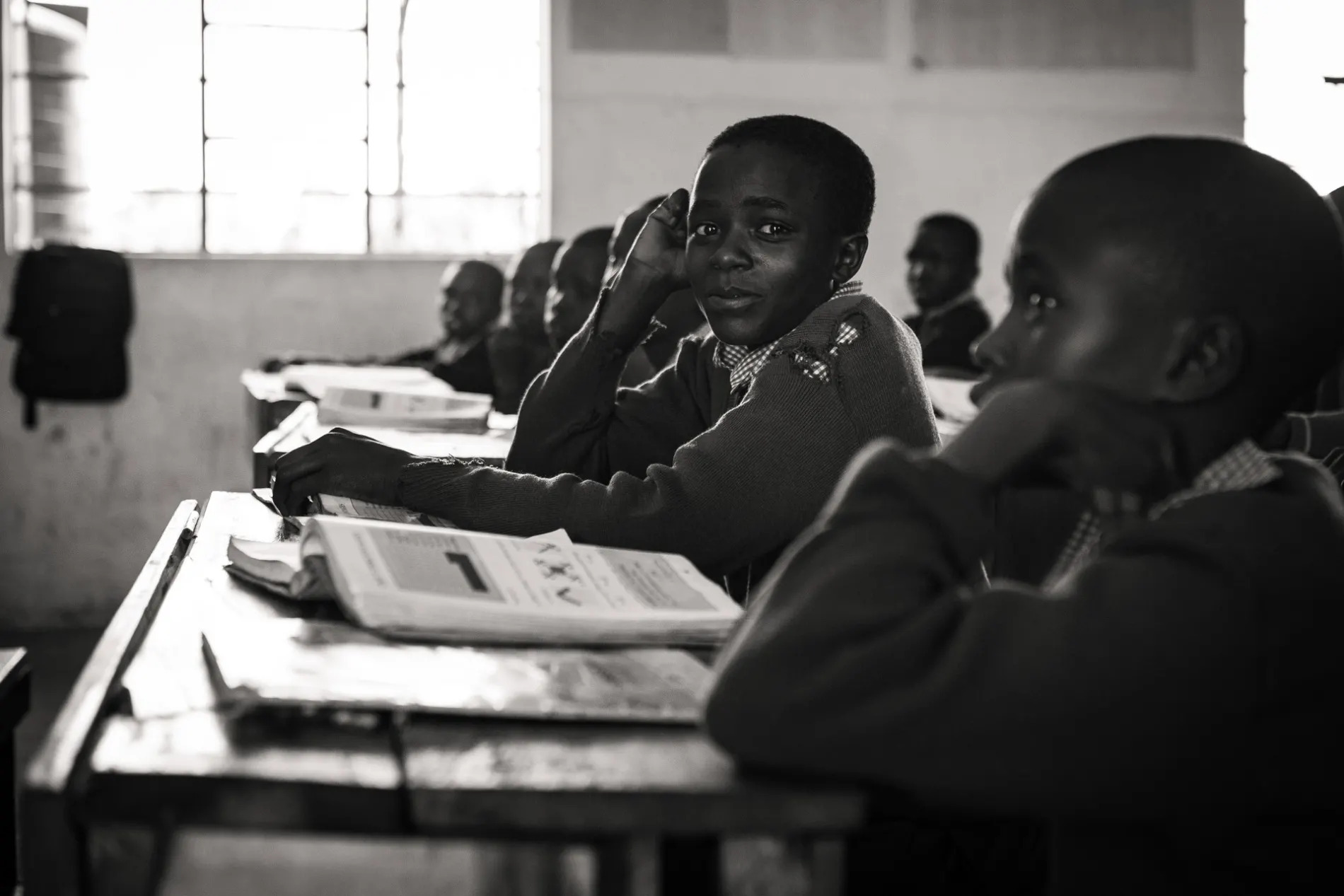 [f 3.2, 1/125, ISO 1000, +1.33]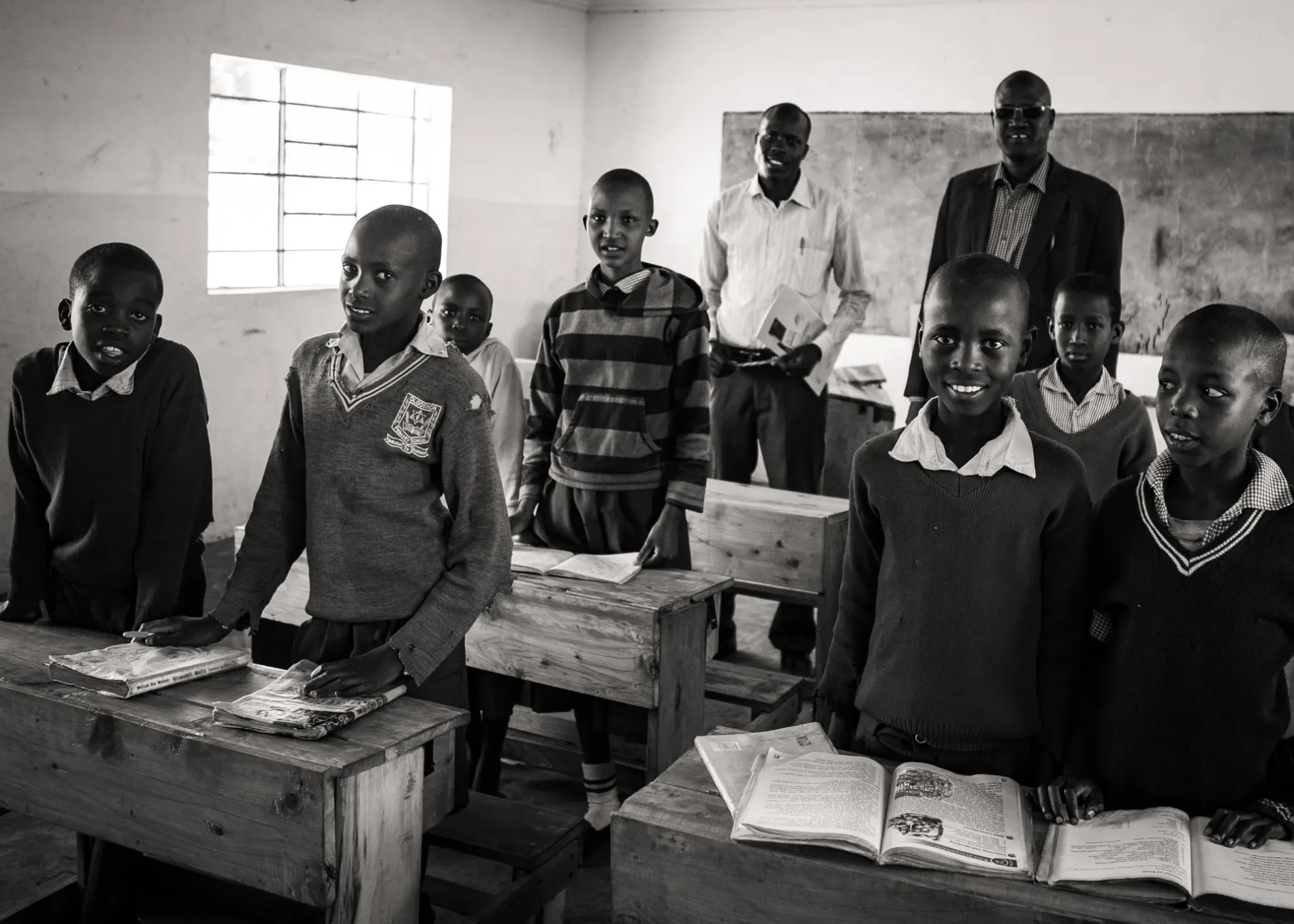 [f 2.8, 1/50, ISO 1000, +0.67]
The Maasai people really do make the area special. We are lucky to share this piece of Kenya with them: smiling, hard-working, generous and friendly. Oh, and did I mention super photogenic?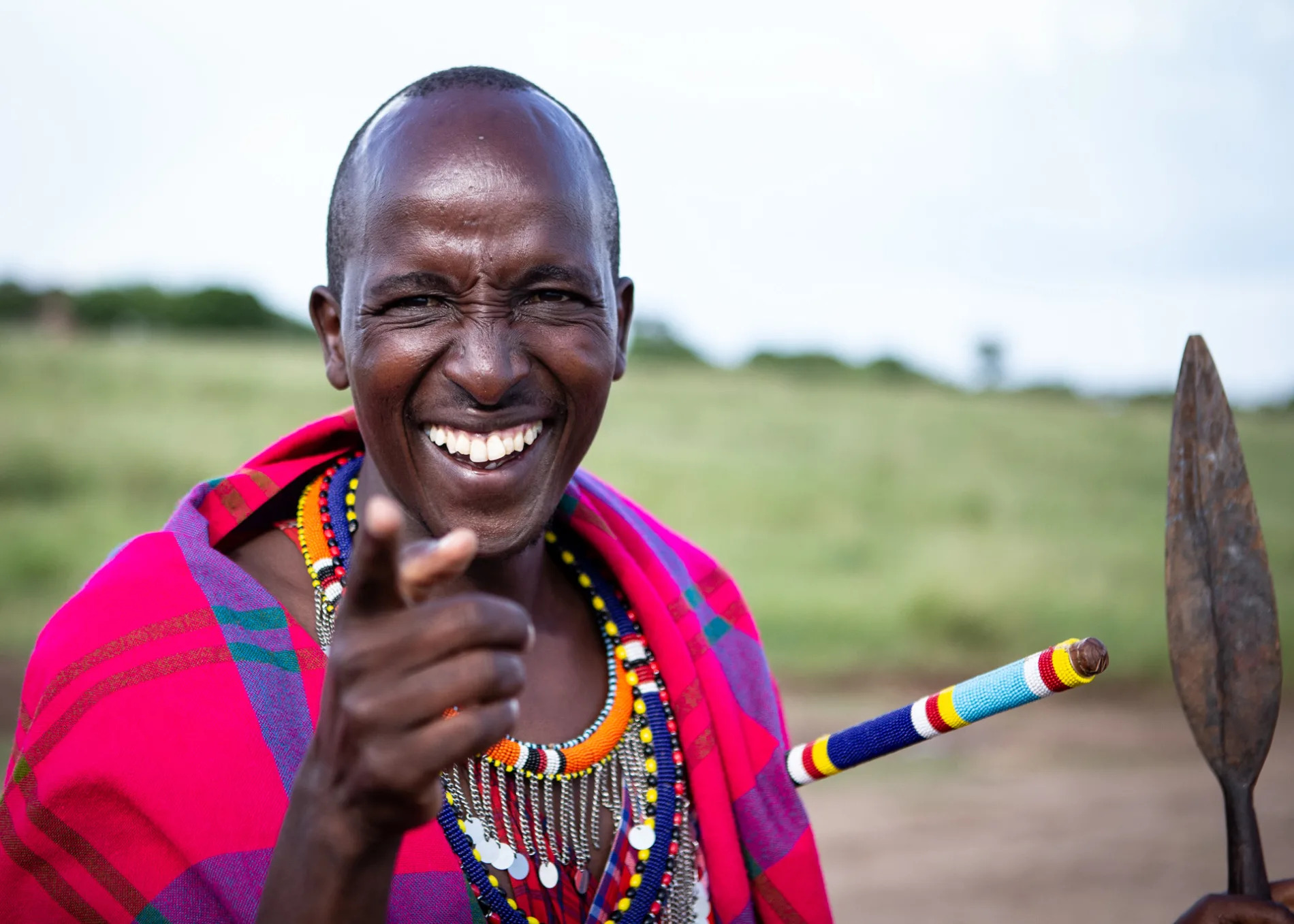 [f 2.8, 1/50, ISO 800, +1.0]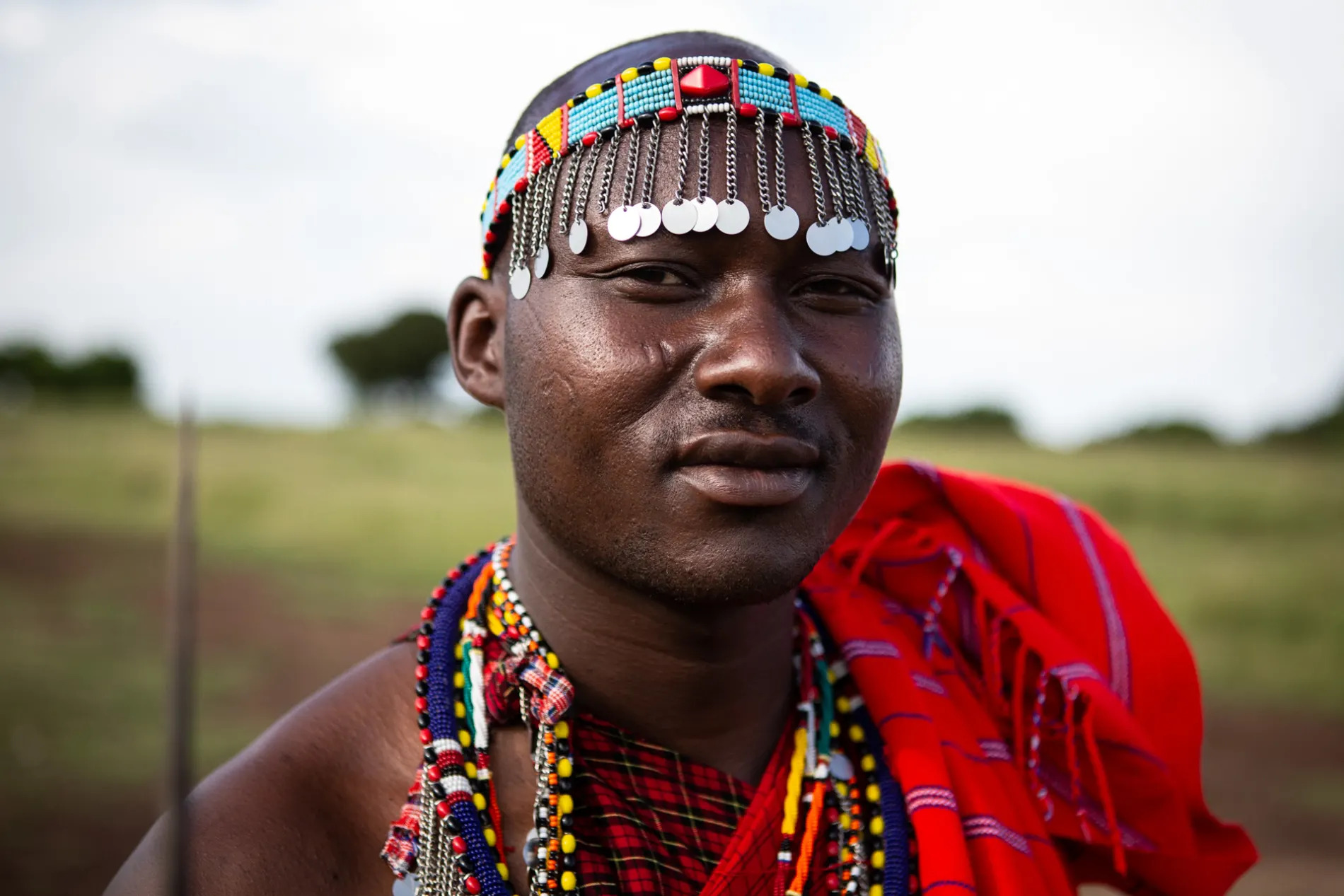 [f 2.8, 1/4000, ISO 800]
THIS WEEK A YEAR AGO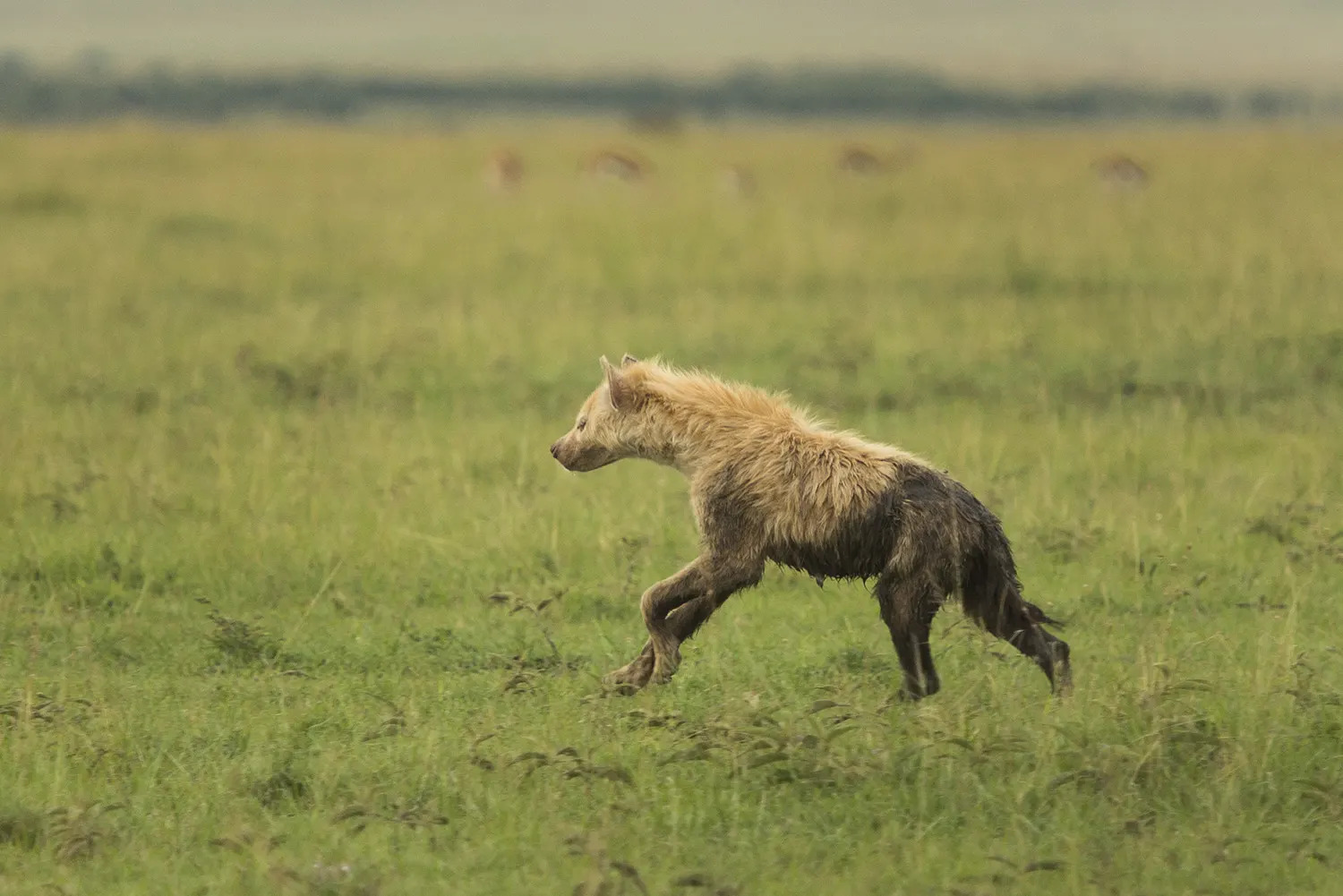 A year ago, I went for a drive with the Mara Conservancy manager, Brian Heath. He wanted to show me some of his favourite parts of the reserve that he has dedicated his life to protecting. During this drive, we came across a leucistic hyena – an incredibly rare colour variation of the spotted hyena and something I had never seen before, or since for that matter. The animal was nervous so I only managed a single photograph, but what a great memory. [f 4.0, 1/640, ISO 320]