What grabs me most about curating a collection of images for the week is the spectrum of colours that highlight the wonderful diversity of experiences at Angama Mara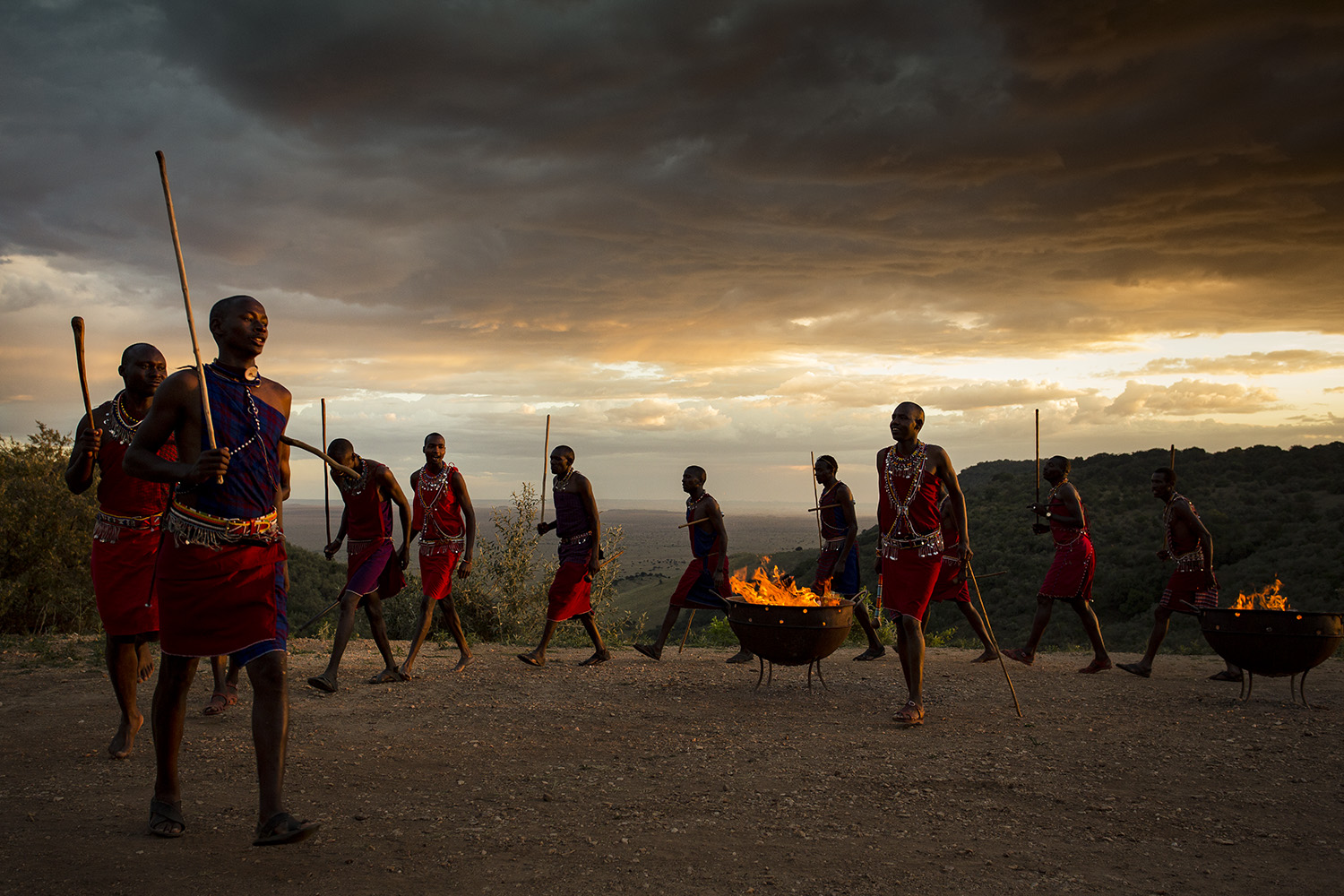 No week is ever the same on safari. If you approach each day with fresh eyes and embrace the potential for what you may see you are always in for a treat. Whether it be watching a new born topi suckling from its mother, a pride of lions soaking up the morning sun, or a vulture exhibiting an unusual behaviour, there is never a shortage of photographic inspiration. This week is no different; enjoy This Week at Angama.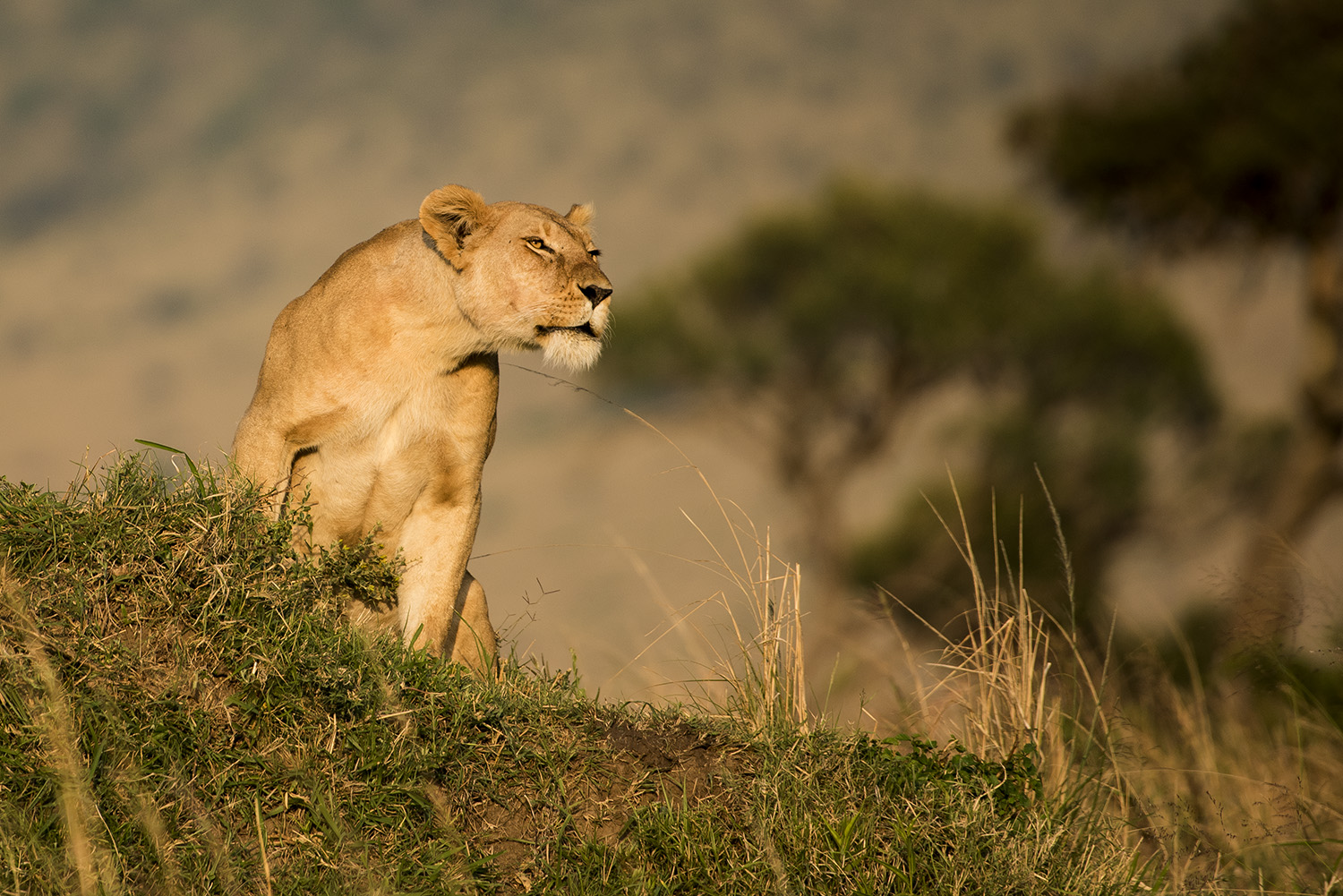 Responding to the distant call by Short Tail, the pride's dominant male, a lioness from the Angama Pride lets out an almighty roar. [f 5.6, 1/800, ISO 400 -0.33]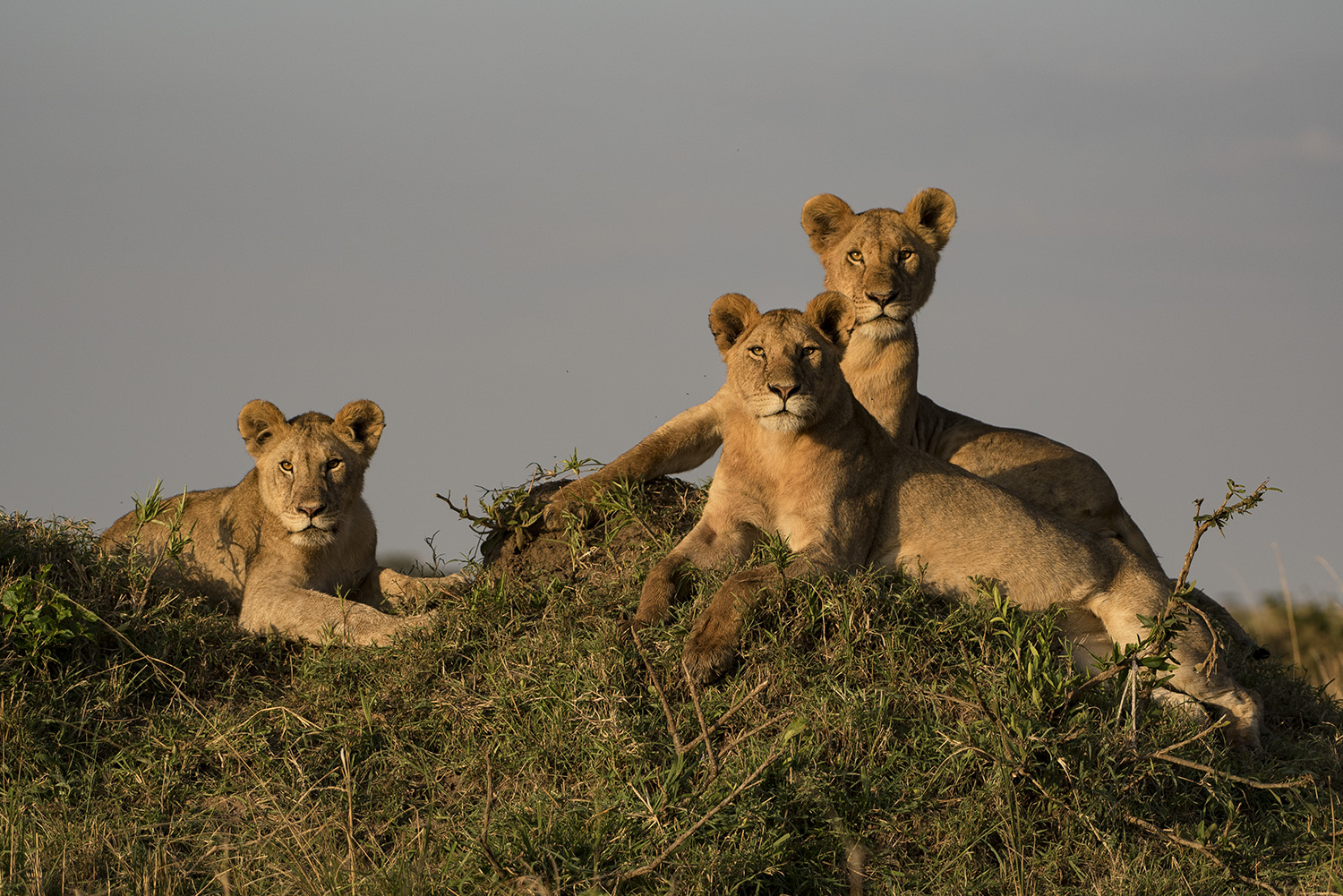 The youngsters in the Angama Pride are growing up fast. This truly has the makings of becoming one of the Mara's great lion prides. As the cubs grow so their need for large meals increases and suddenly buffalo become a tantalizing prospect. [f 5.6, 1/1250, ISO 400]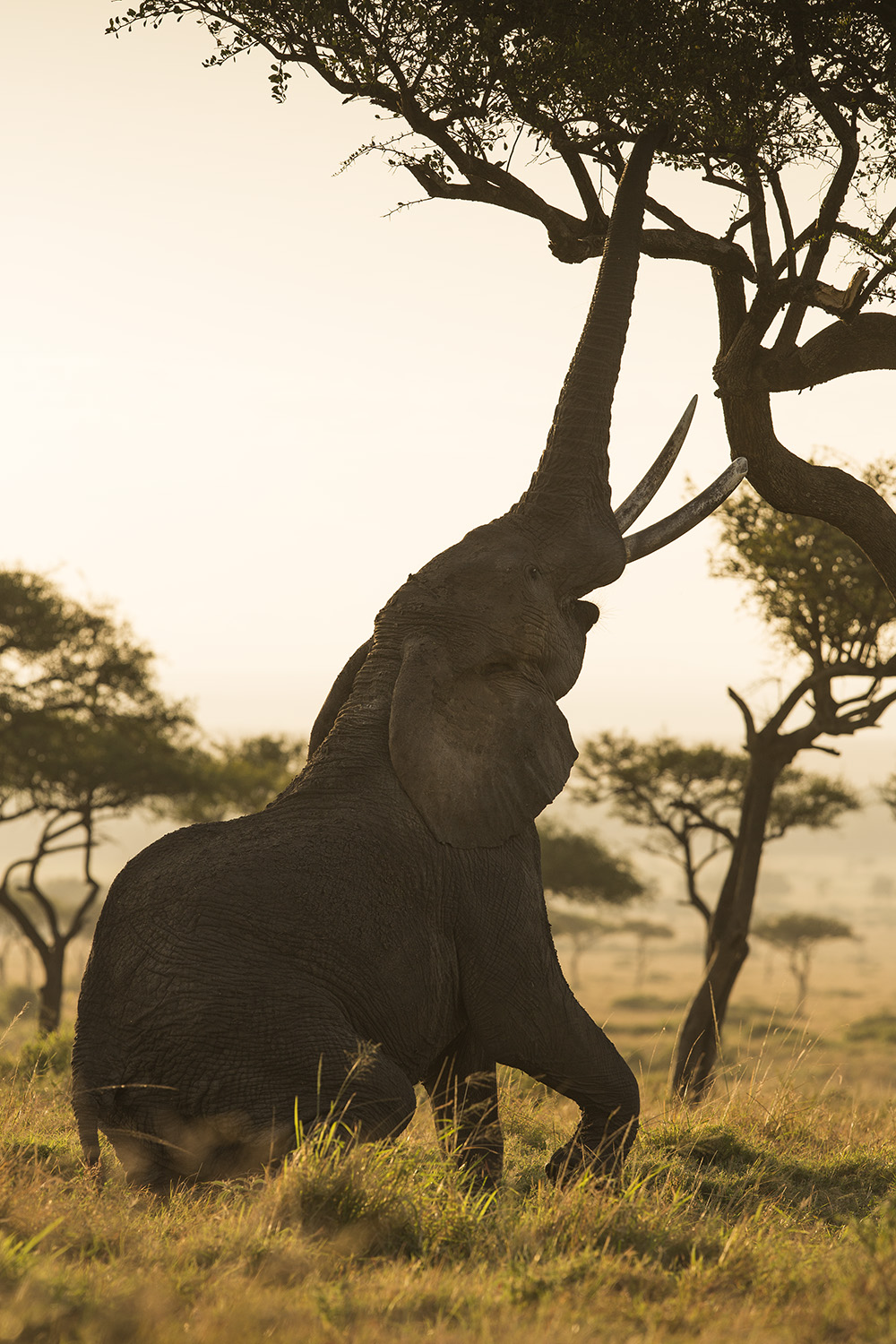 An elephant stretches his trunk to the limits, reaching up into the canopy to break off a branch. As the grass continues to dry out it loses its nutritional value and the elephants start to shift their diets more towards trees. [f 5.0, 1/500, ISO 160]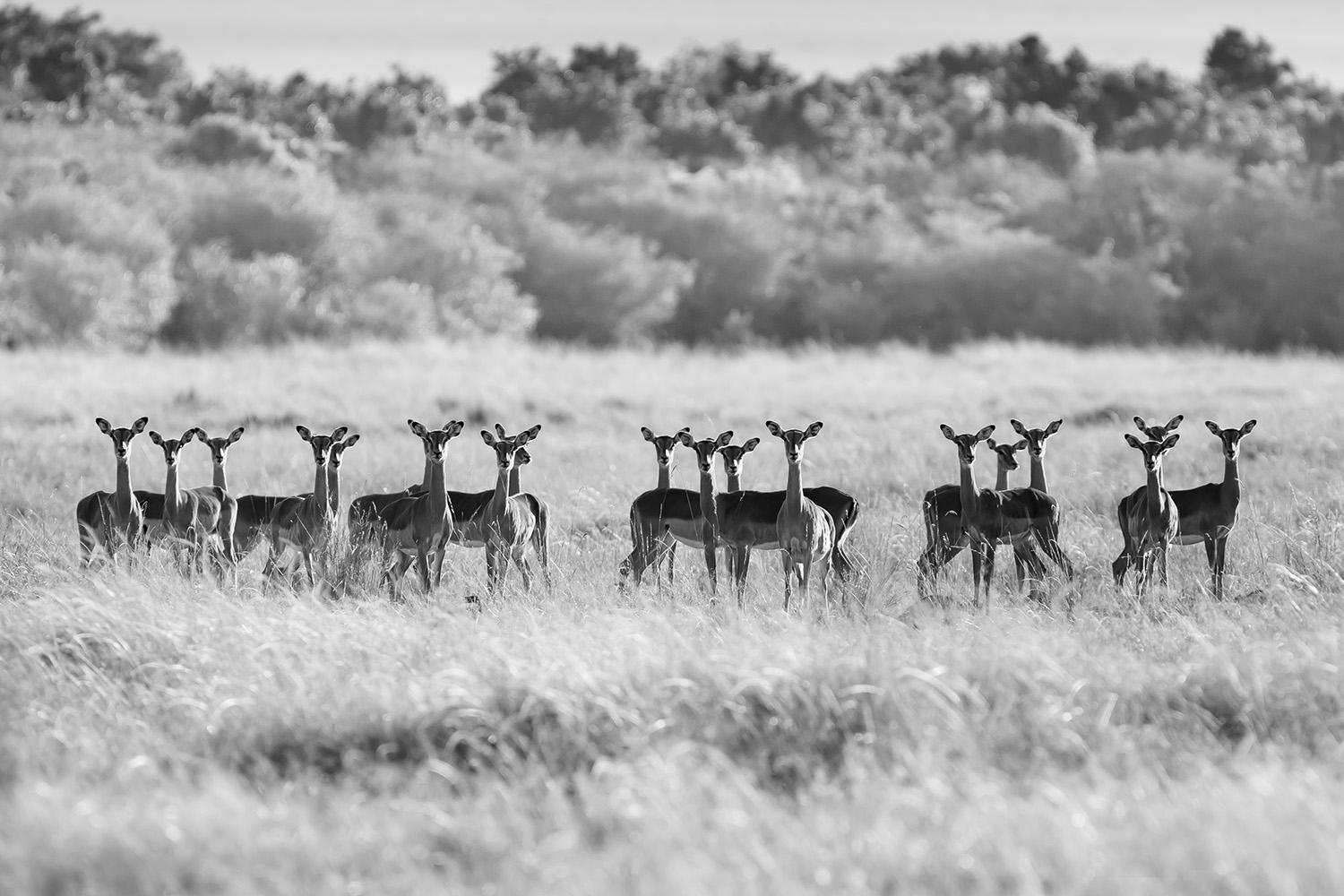 As a pride of lions walk through the grasslands, a herd of impala stands to attention, barking alarm calls repeatedly. This time the lions were not interested in hunting but merely finding shade in which to rest during the heat of the day. [f 5.0, 1/1000, ISO 200 (converted to black and white in post)]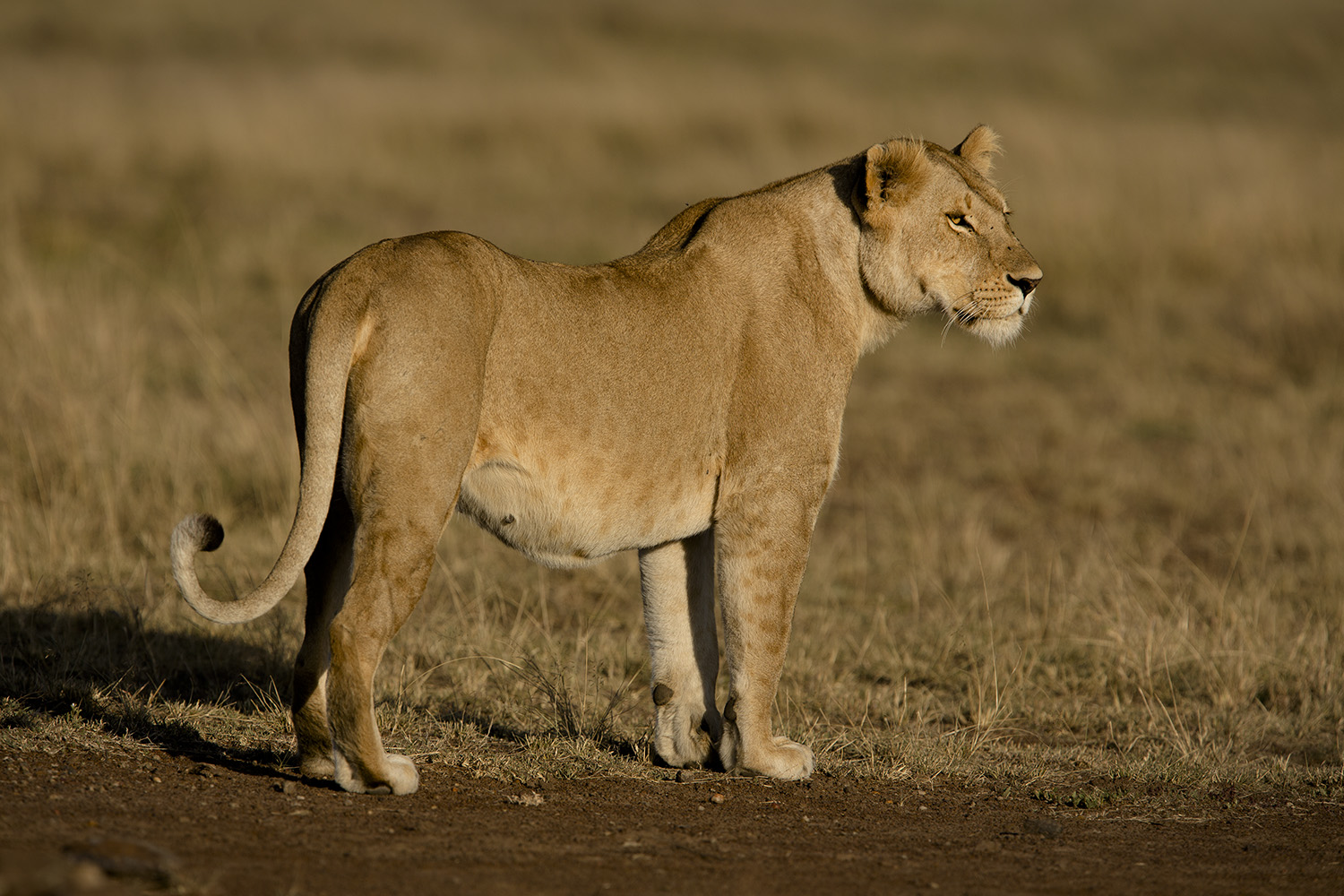 Most visiting photographers to the Mara concentrate on Scarface, the famous male lion, but few pay as much attention to the females who cover the same territory. Here a gorgeous lioness from the Paradise Pride gazes out at Main Crossing. There have been a number of sightings of Scar this week, but I just happened to be behind the computer during all of them. [f 5.0, 1/2000, ISO 200]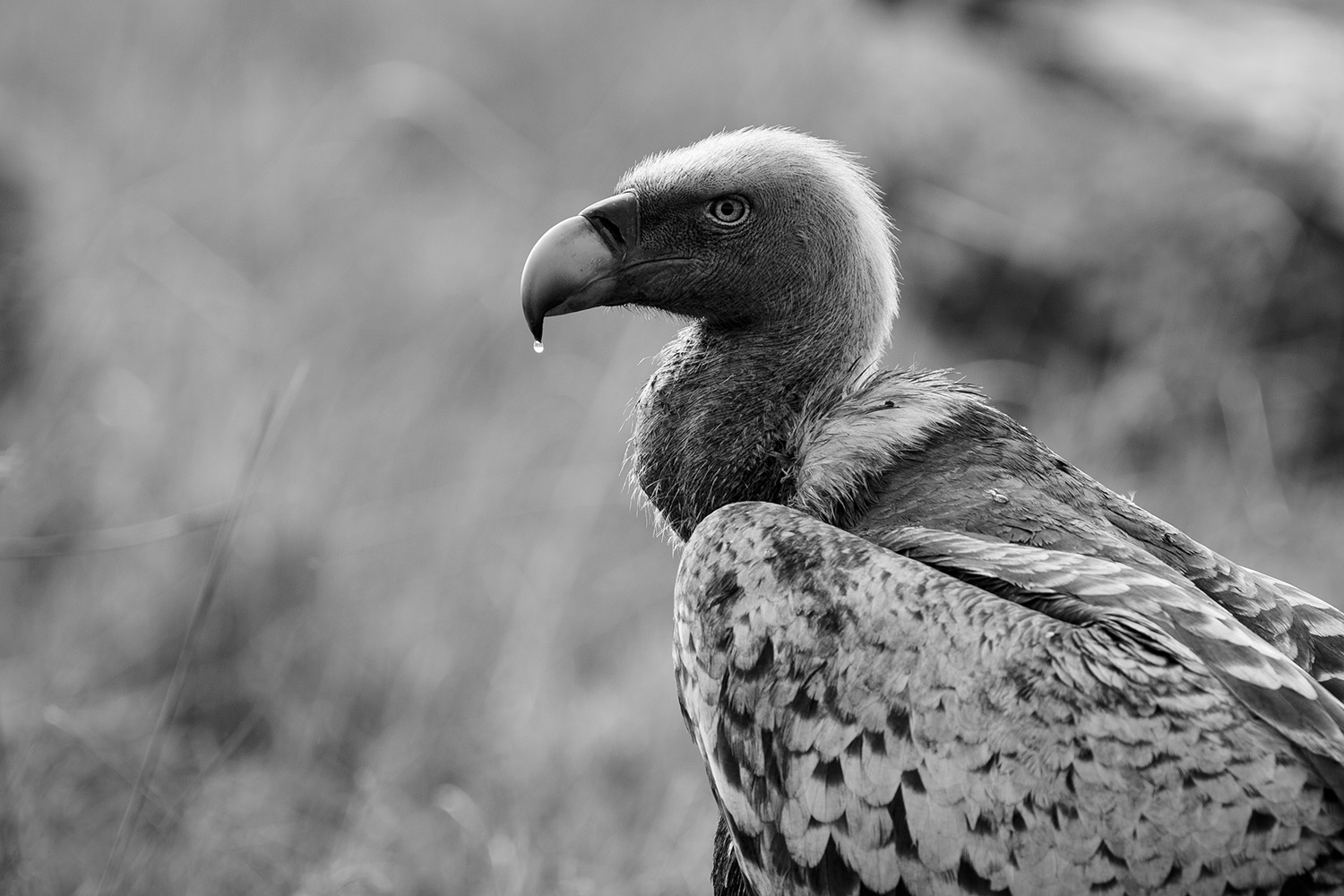 Now something for the evolutionary biologists. I watched this Ruppel's griffon vulture repeatedly release droplets of a water-like substance out of its bill (without opening its bill). I know that many ocean-bound birds have no choice but to drink salt water and so they have evolved a specialized mechanism to clear salt from their systems. They literally 'sneeze' the excess salt out of their tube-shaped nostrils. Is it possible that vultures do the same? They eat excessive levels of salt from the blood of carcasses so perhaps what I caught here in this photo is exactly that? I would love to hear your thoughts. [f 5.0, 1/320, ISO 200, +0.67]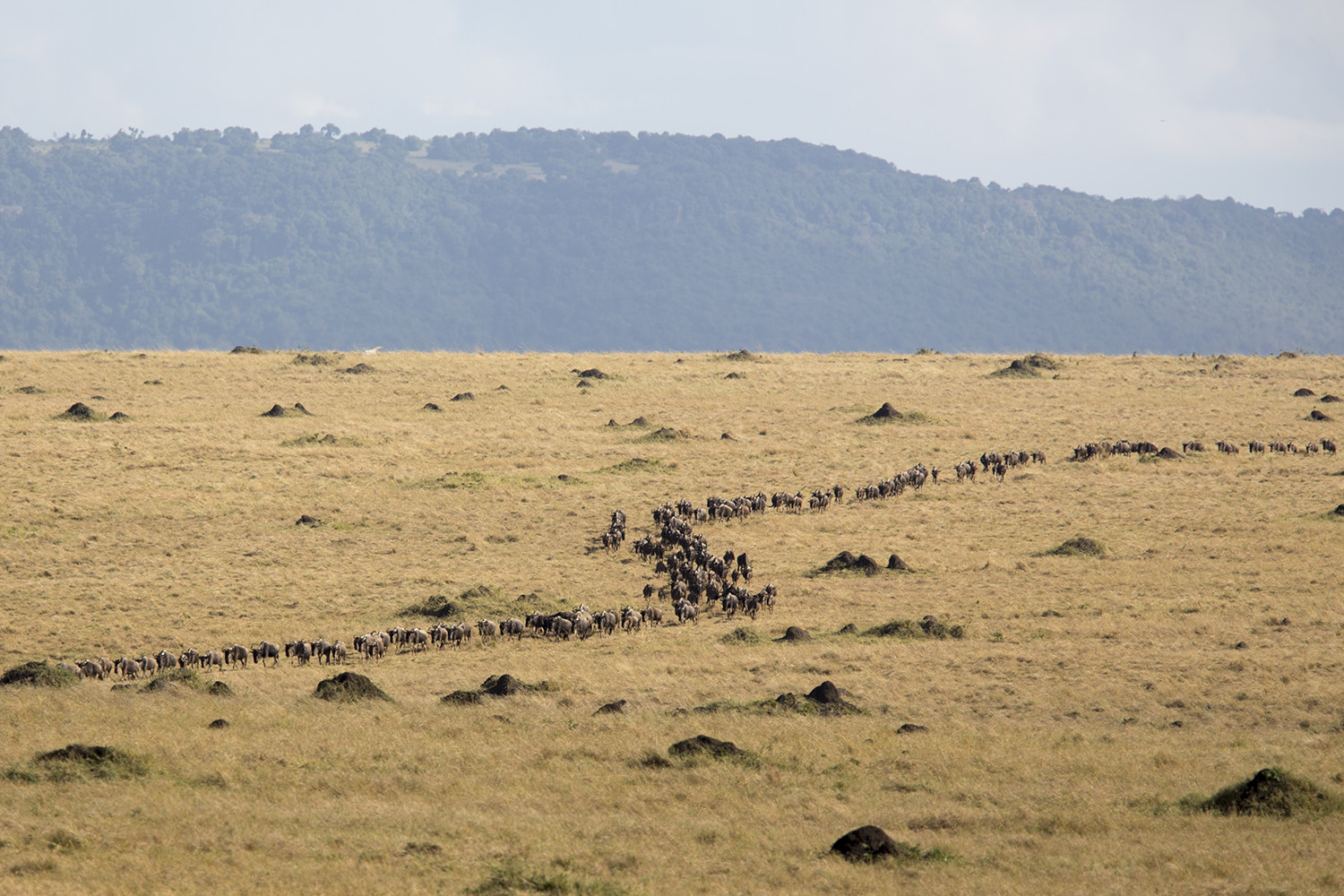 The wildebeest continue to move across the grasslands. Usually spread out as far as the eye can see, sometimes they decide to move en masse, and what follows is often a single file snake-like movement which is truly sensational to watch. [f 4.5, 1/1600, ISO 200, +0.67]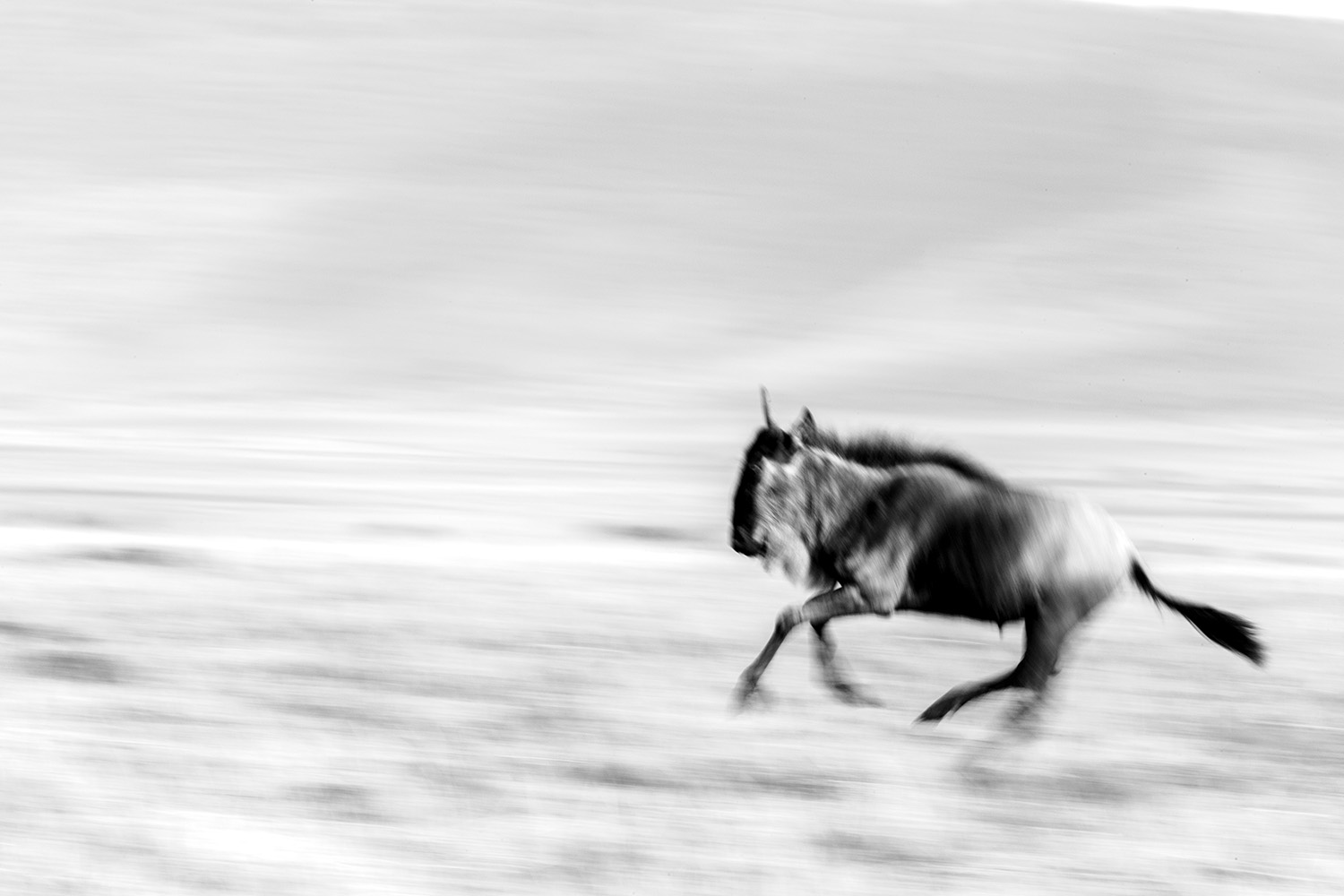 Always a fan of trying something a little creative: motion blur and panning involves slowing the shutter speed right down to show movement and speed. [f 32, 1/30, ISO 200 +0.33]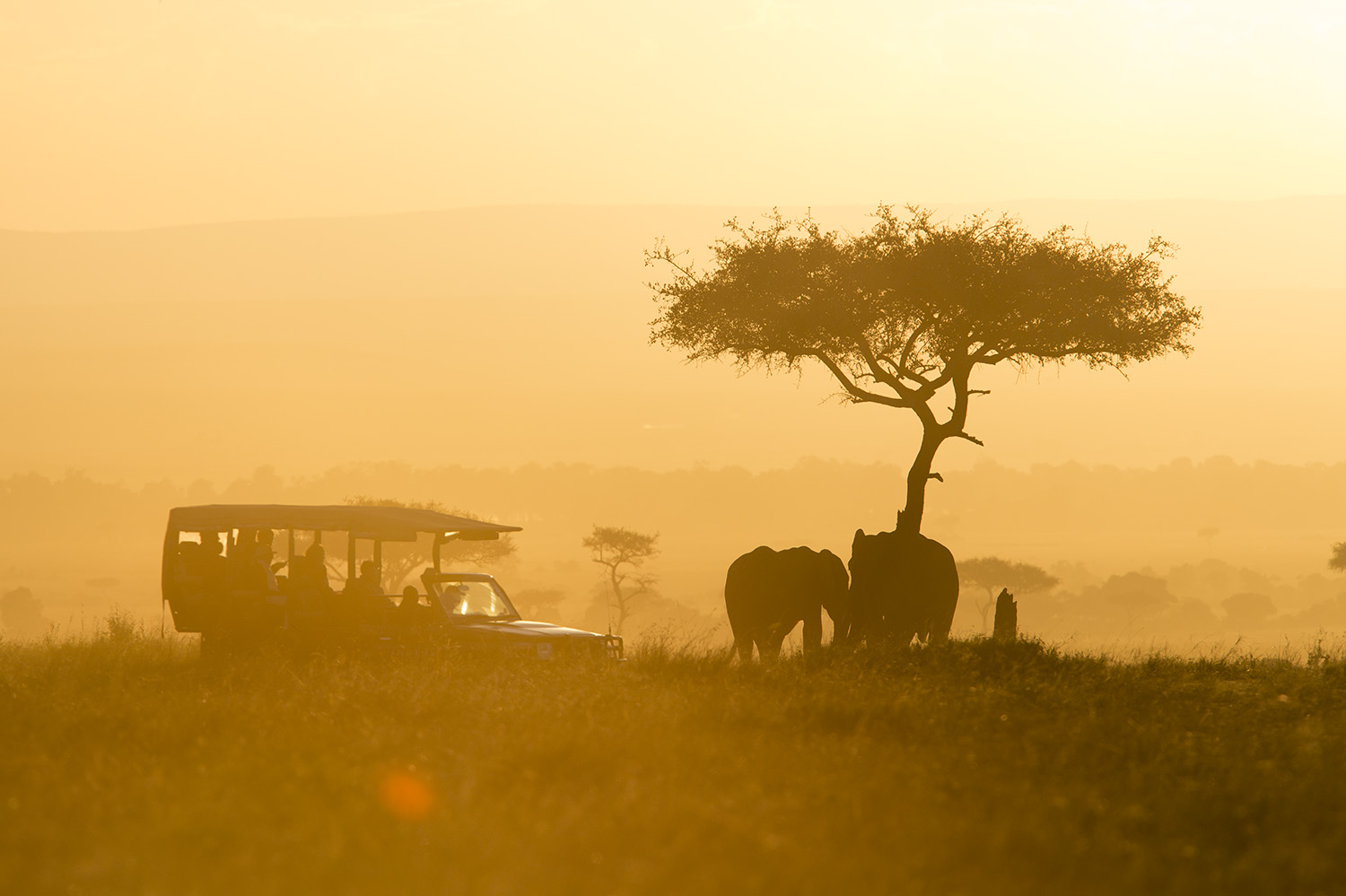 Sometimes it's hard to wake up at the crack of dawn, but I can assure you that that is when the light is at its best. Scenes like this are only possible in the first hour of the day. [f 6.3, 1/1600, ISO 320, -0.33]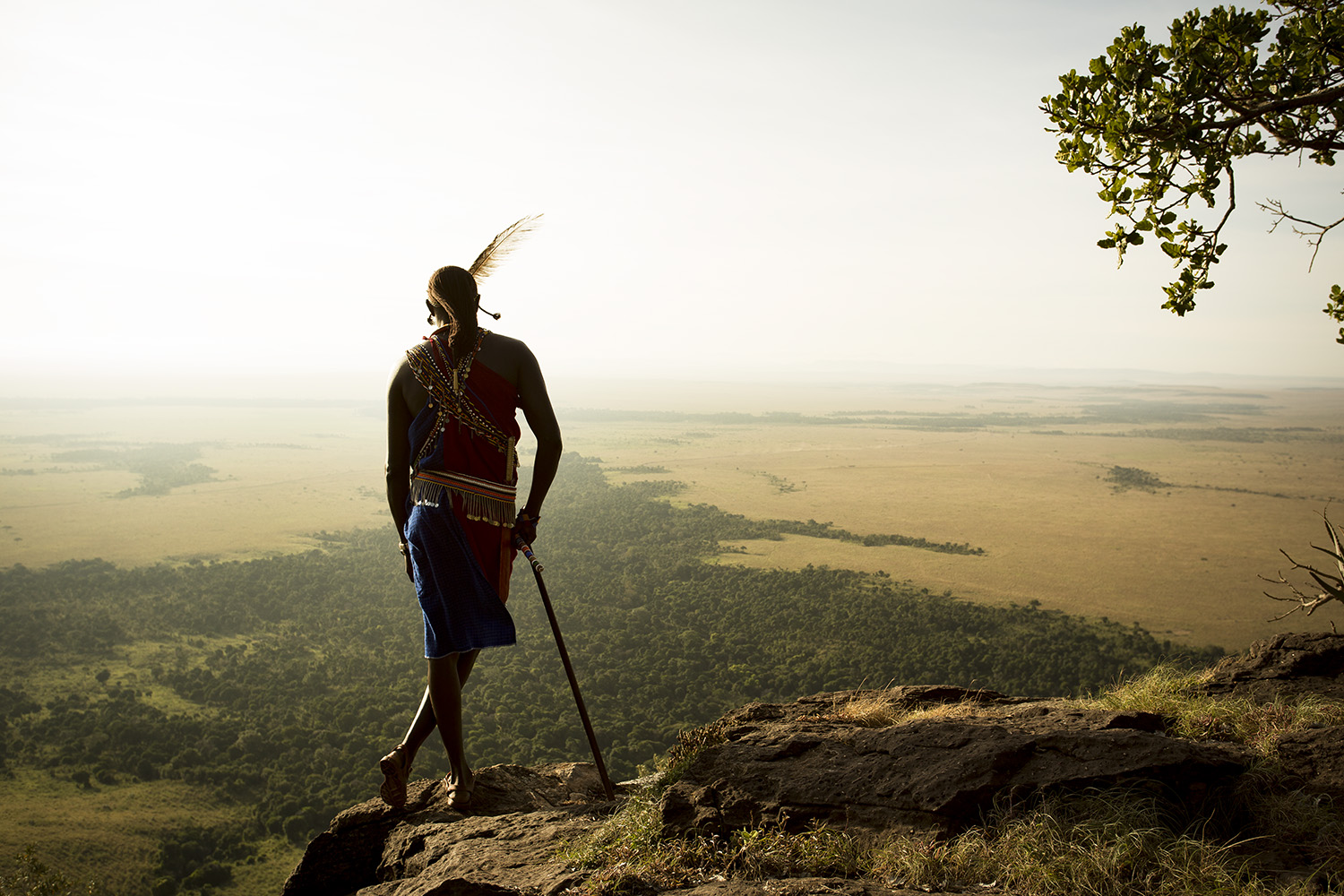 Dreams are made of this. A sunrise walk with naturalist and Maasai, Neke, led us up the iconic Out of Africa kopje – immense vistas as far as the eye can see. [f 7.1, 1/400, ISO 250, +1]

There was much excitement amongst the guides this week when we learnt that the female cheetah being seen in the central Triangle areas was Rani. She is a well-studied 9-year-old who lives a huge distance away on the other side of the Mara River in the Greater Reserve side. It is always fascinating to see how far these big cats travel and then to try hypothesize what made them move. [f 4.5, 1/1250, ISO 160]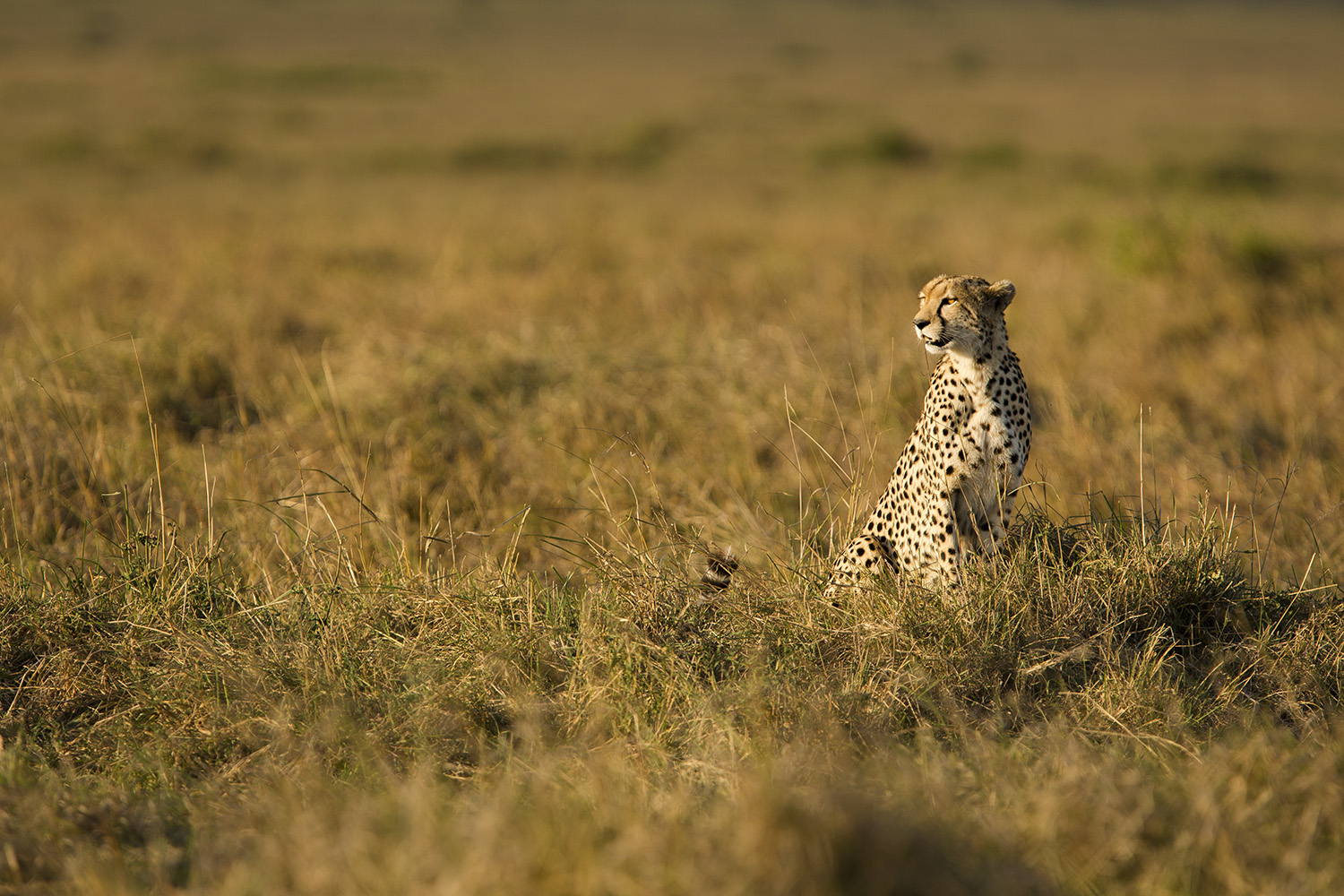 The late afternoon setting sun provided excellent lighting to photograph Rani as she navigated her way through the grass. [f 4.5, 1/640, ISO 160]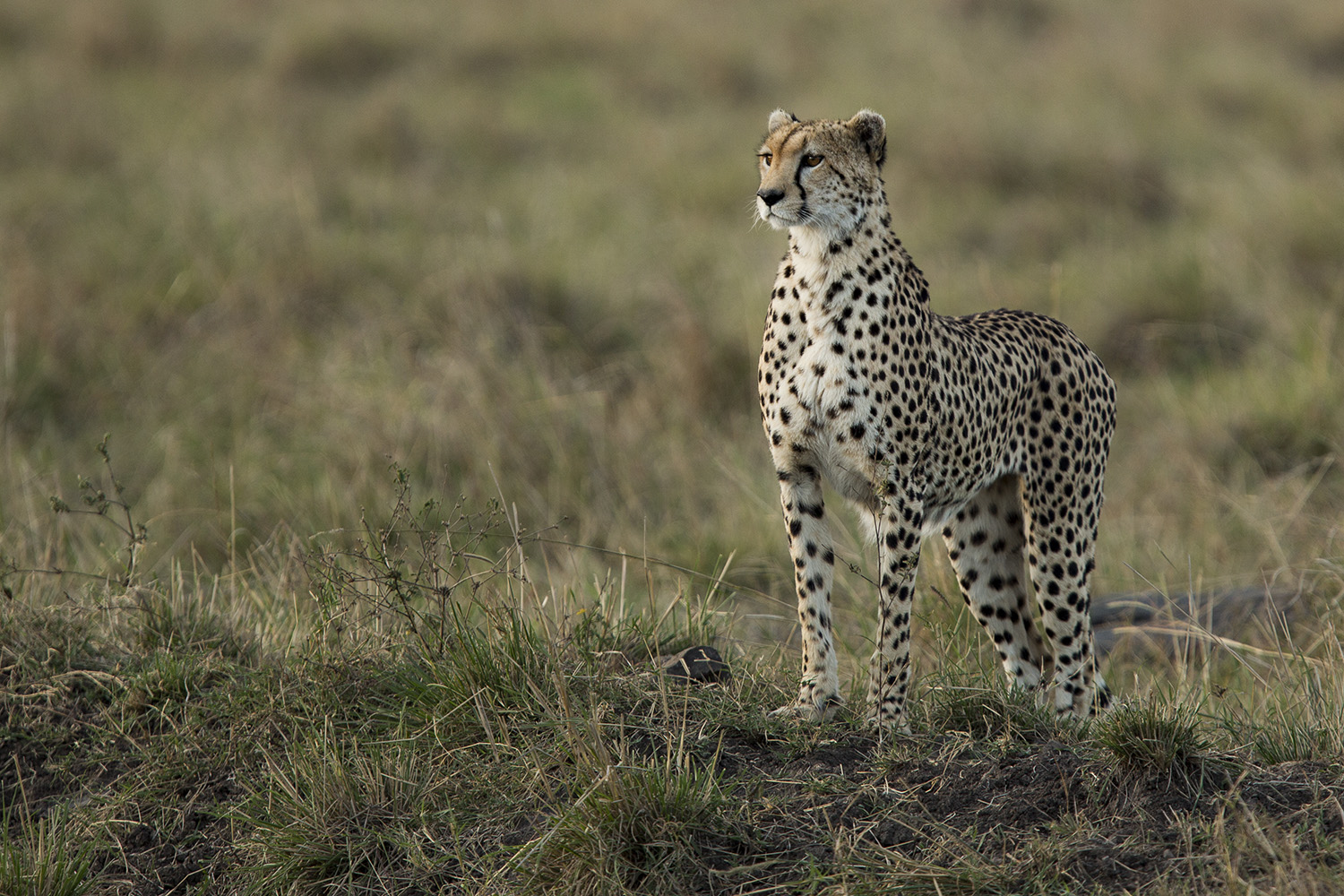 I have included this photograph to illustrate the impact of lighting. After following Rani for over an hour the sun moved behind a cloud and you can see how the warm dramatic colours dropped away. To compensate for the fading light I had to up the ISO, even then you can see how the shutter speed slowed dramatically. Conclusion: make the most of the good warm light when taking pictures. [f 4.5, 1/320, ISO 400]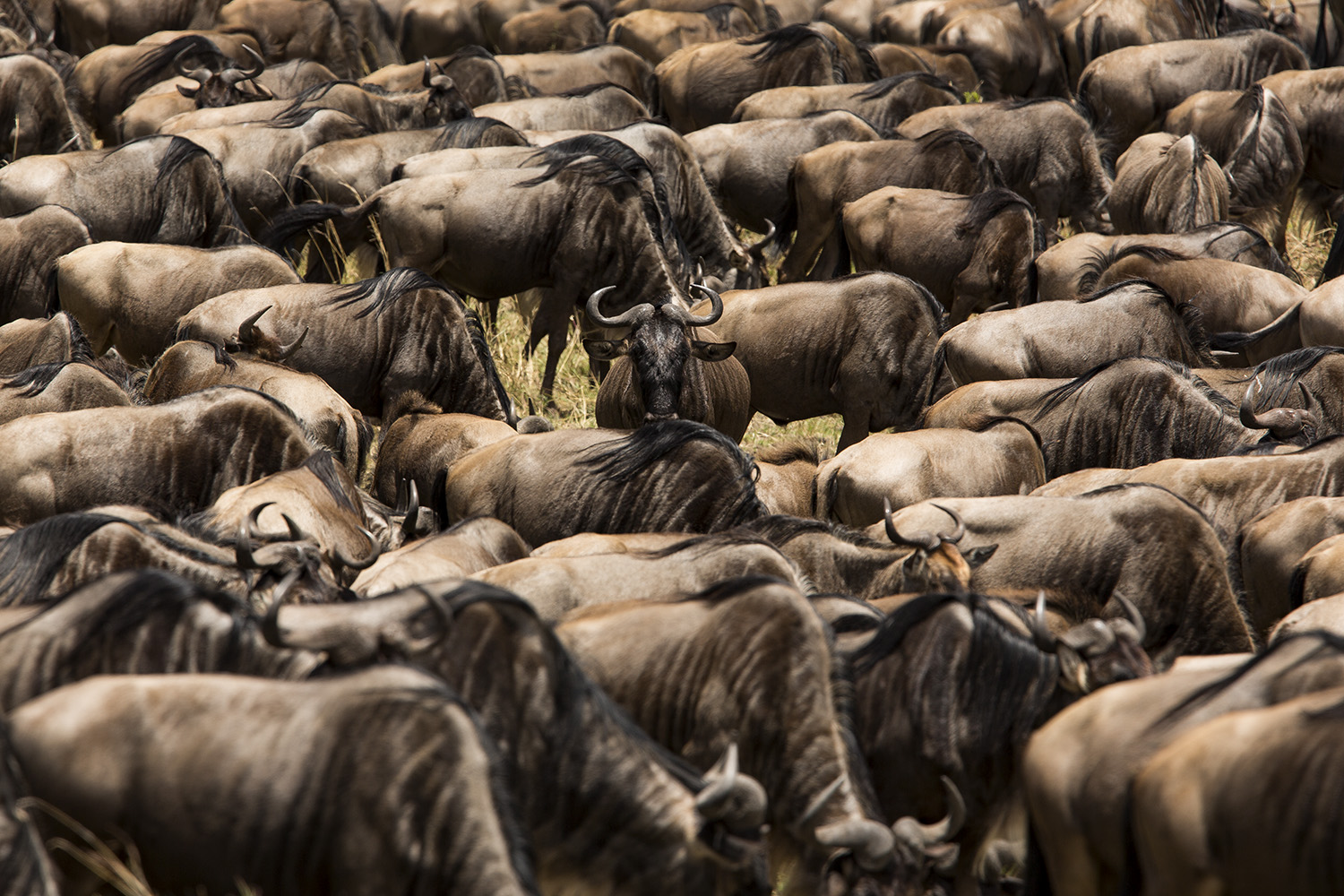 Contrary to what one might think it is actually quite difficult to photograph the Great Migration. Herds of thousands of animals are nearly impossible to do justice in a single image. In situations like this I often try to fill the frame (which gives an idea of number) and then choose an individual who is doing something that little bit different. [f 8.0, 1/320, ISO 125, -0.67]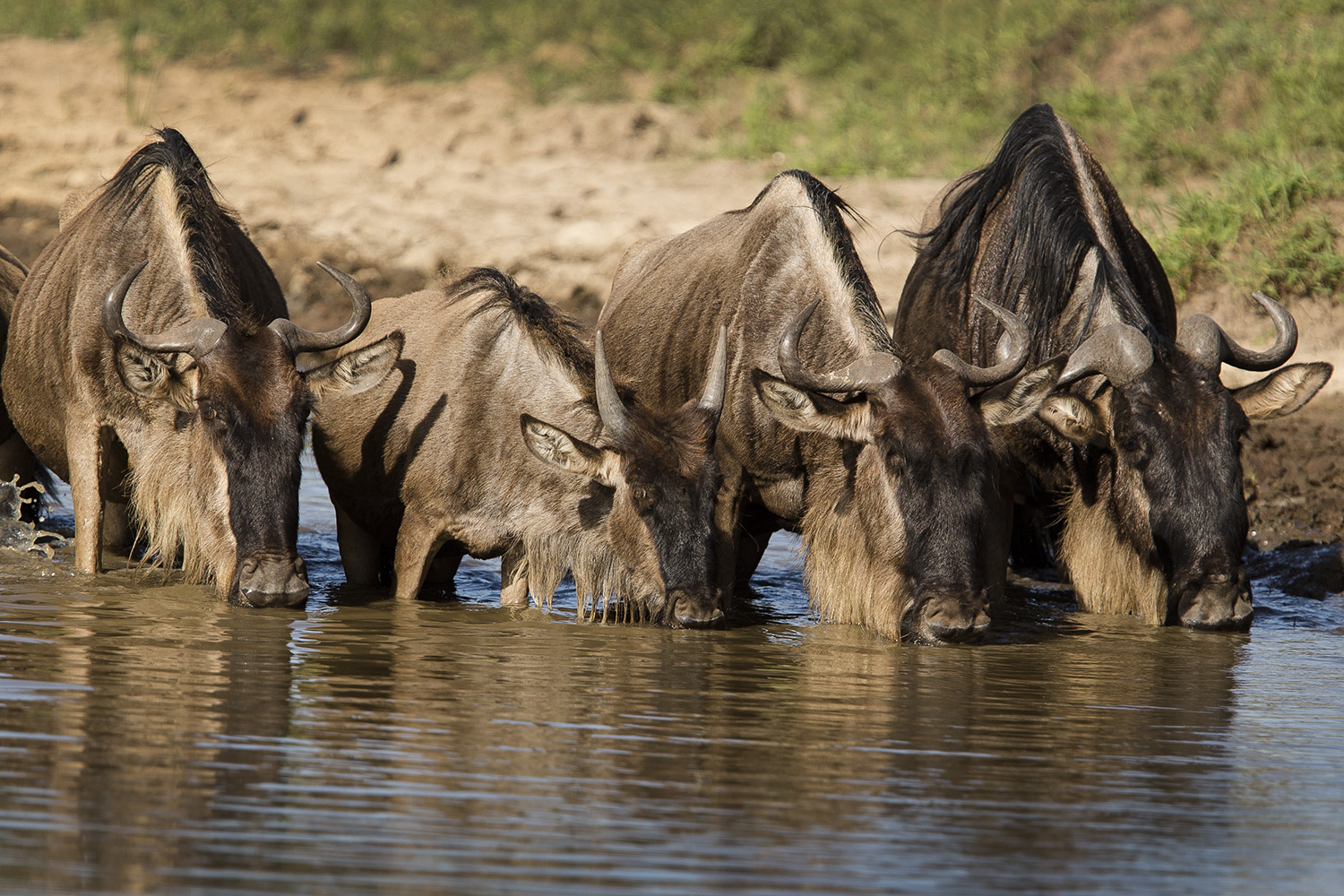 Away from the chaos of the Great Migration a small group of wildebeest take a much-needed drink. [f 4.5, 1/1000, ISO 160]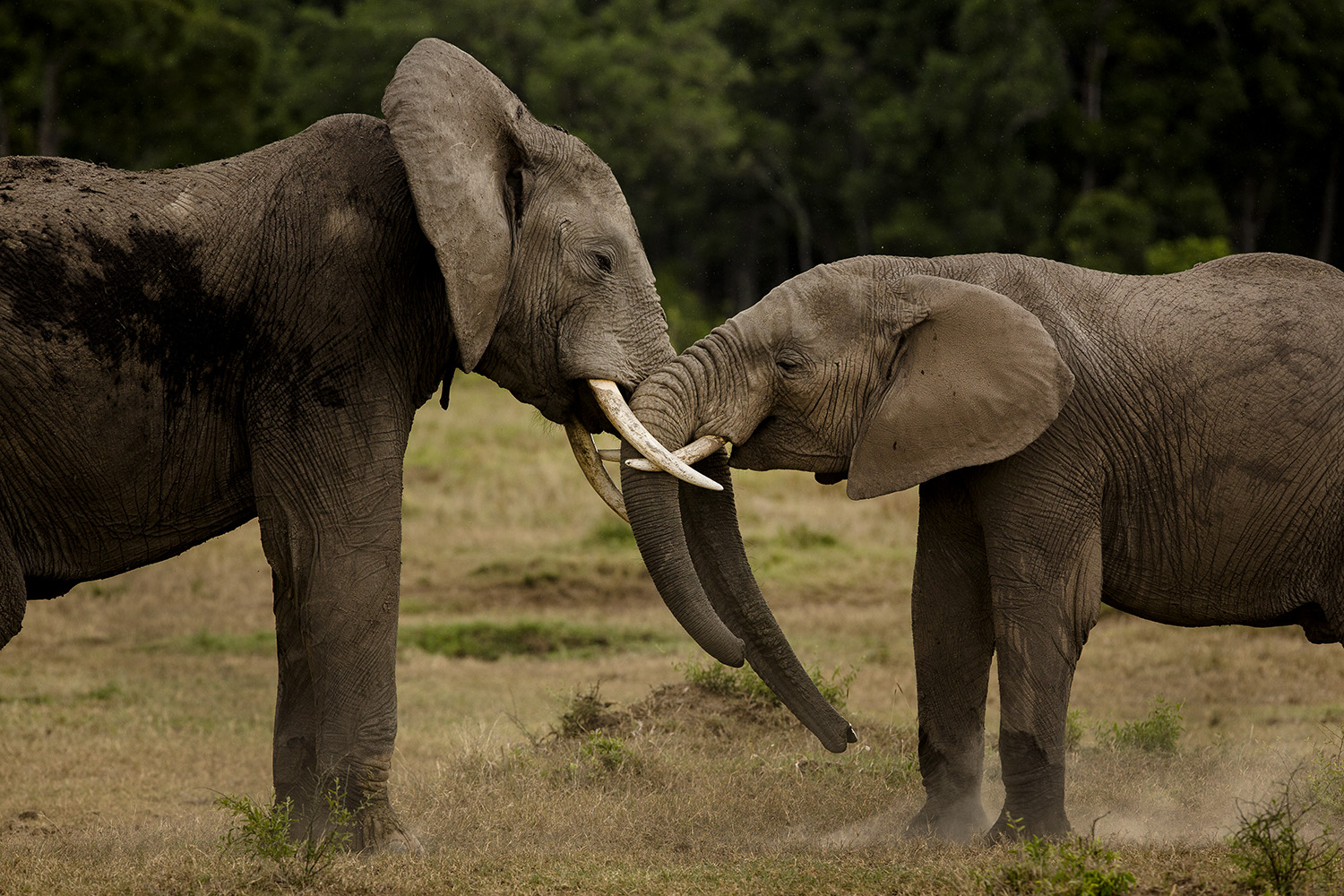 We sat with these two elephant bulls for over an hour as they pushed and shoved each other through the swamp. The one male was significantly larger than the other, so in this case I believe it was more of a friendly tussle than a fight for dominance. Either way it made for wonderful viewing. [f 5.0, 1/1000, ISO 1000, -0.33]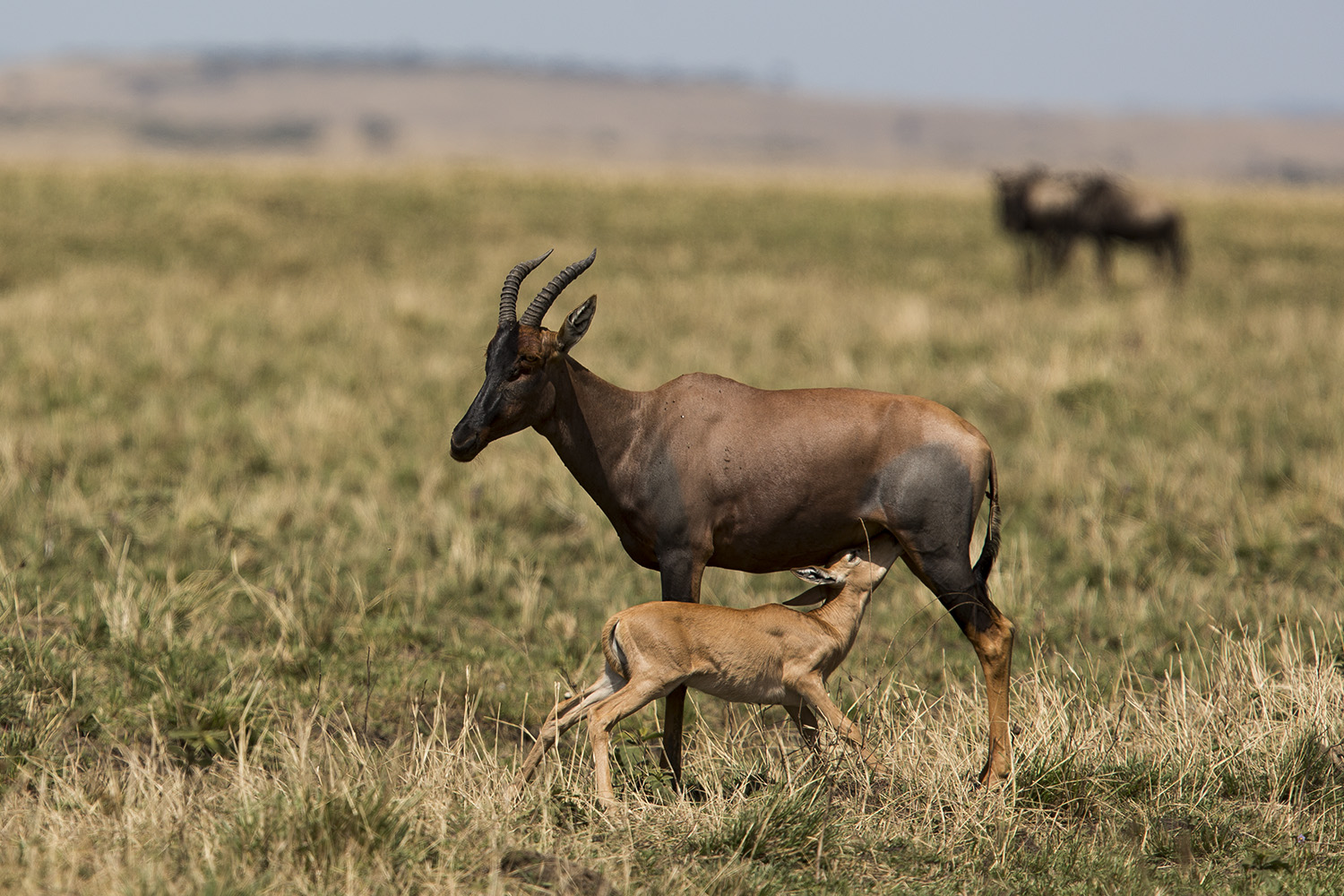 More of a reference shot than anything else. The end of last week and this week the topi started to drop their young. Gorgeous baby topi are now scattered across the short grass clearings. [f 5.0, 1/1000, ISO 100]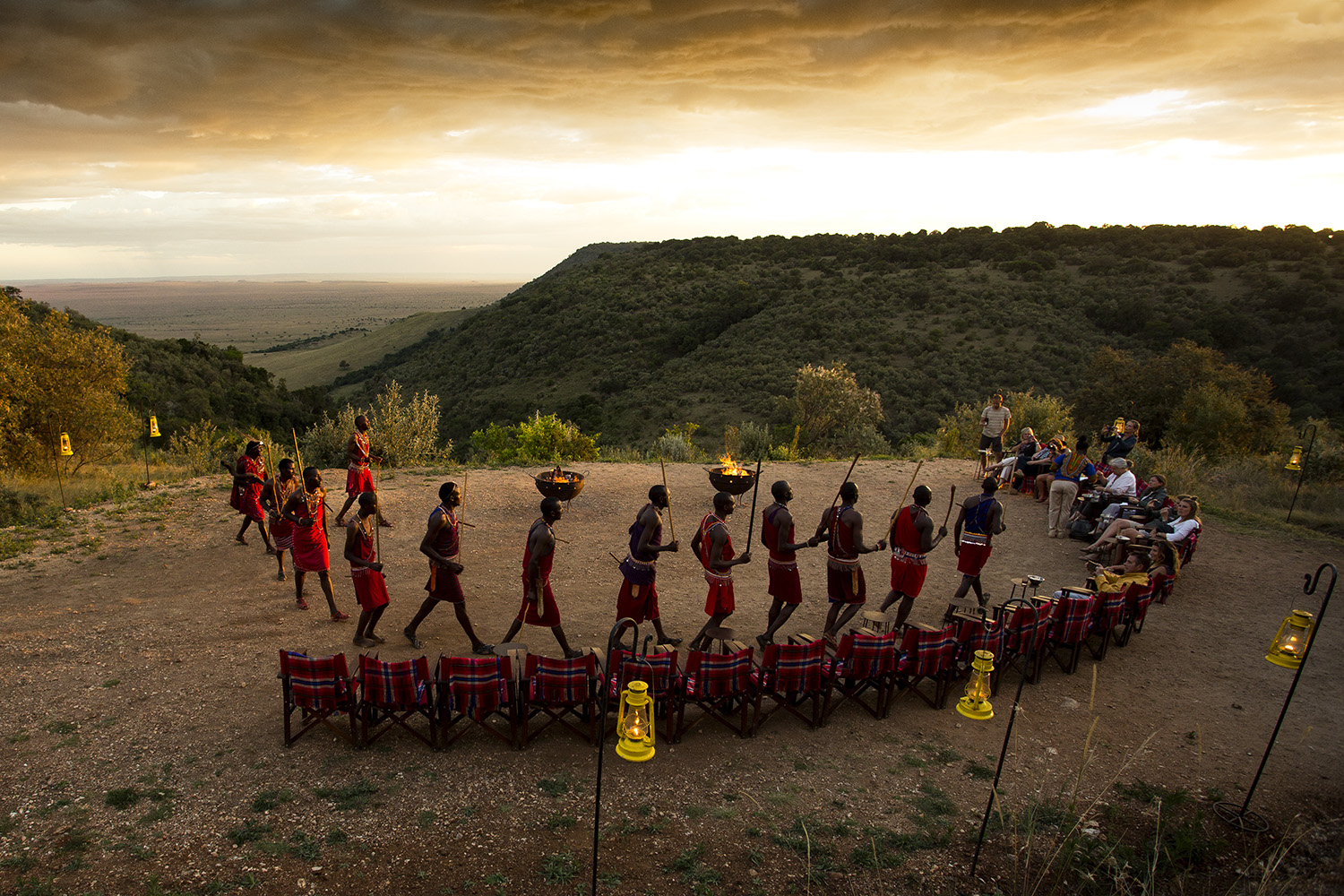 One of the highlights of a stay at Angama is the sundowner boma and Maasai warrior dance. There truly is no better setting in which to toast the African sunset. [f 5.6, 1/125, ISO 800, +0.33]

And that ends another magnificent week in the Maasai Mara where photographic opportunities await around every corner. [f 4.5, 1/2000, ISO 400, -0.33]
All photographs taken by Adam Bannister.