This Week At Angama #145
While it may have been a quiet week in the Mara Triangle in terms of visitor numbers, the plains are healthy, vibrant and bursting with life, as discovered by Angama's head guide, Sammy Komu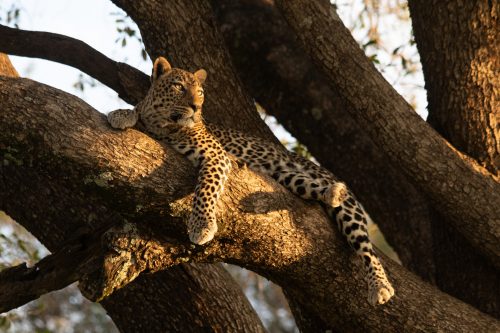 It has certainly been an eventful year for mankind – the pandemic seems to have brought normal life to a halt, while the US election kept us glued to our screens. Yet despite it all, the Mara and her wild residents have remained completely unperturbed by these events.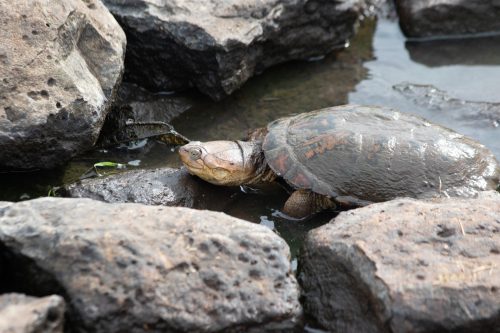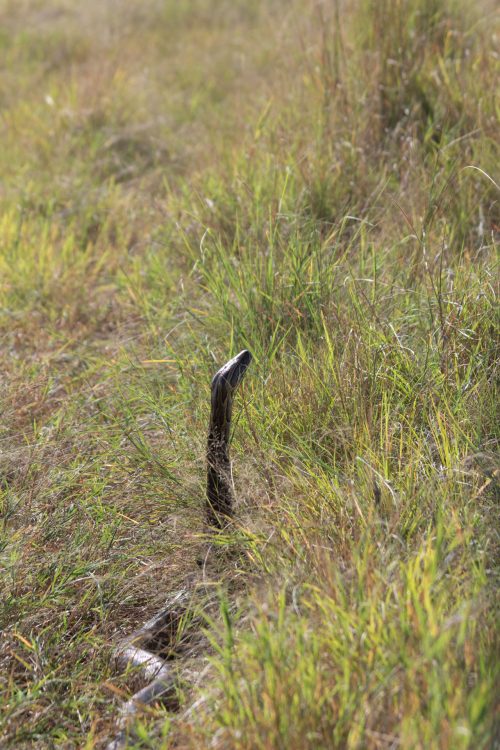 The rainy season is upon us, with afternoon showers now an almost guaranteed event. The daily deluge has provided me with an opportunity to not only concentrate on big game, but also the beauty of the smaller creatures found in the Mara - like this little terrapin trying to blend in with the surrounding rocks hoping we wouldn't spot it.
Also trying to disguise itself in a marshy area, which are now scattered across the Mara, was a beautiful rock pythons. We were lucky to capture a quick image before it disappeared into the long grass.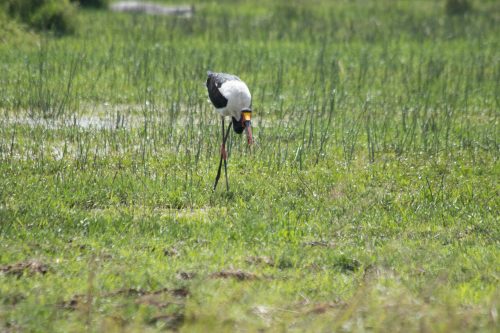 The wet season brings with it lots of frog activity which is a boon for the likes of the hamerkop. One particular fellow waited patiently for a tasty morsel to get washed downstream, while a nearby saddle-billed stork selected a better hunting spot and was rewarded with a mudfish for his clever choice of location.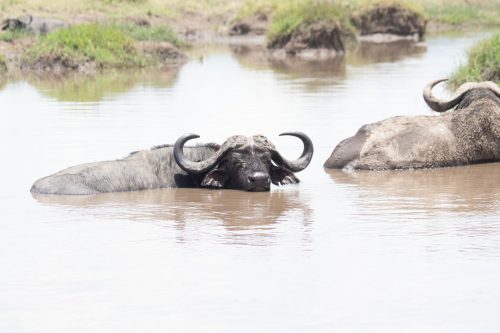 There is no rain without the heat. The constant fluctuation of temperature and the resulting precipitation helps create mud pools which are a favourite for the Cape buffalo looking for respite from the intensity of the day's sun.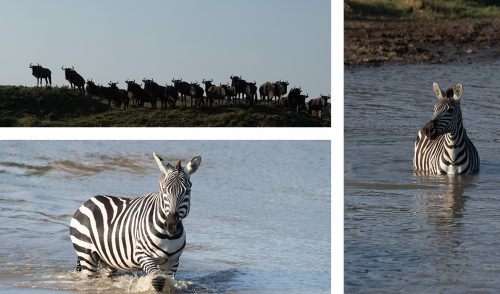 The Migration is all but over, though the Mara is dotted with the few zebras and wildebeests that were left behind. Having moved away from the main river, they now have no choice but to quench their thirst by drinking from the little pools they come across – a risk that often has them paying the ultimate price.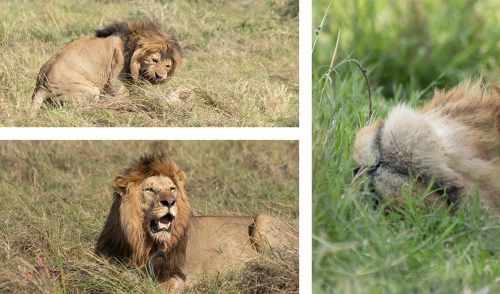 One of the magnificent Inselberg males managed to bring down a wildebeest while it was drinking from one such pool. Despite the energy he exerted, he still managed to muster up some enthusiasm to please his female before finally dozing off under a tree.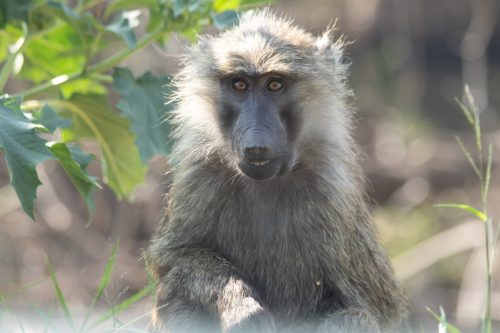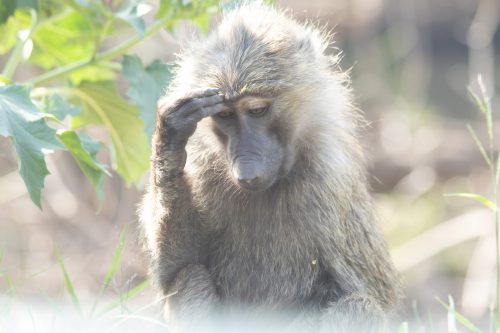 I've always found olive baboons to be fascinating and funny creatures. An opinion reinforced by this sub-adult male who seemed to be deep in thought and couldn't have cared less about my presence nor proximity.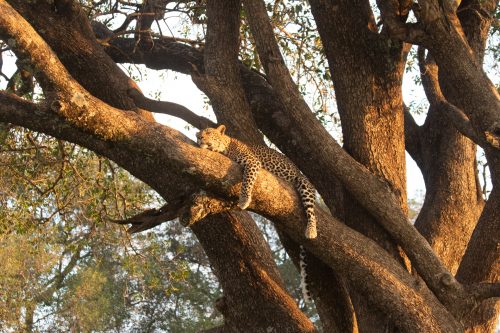 The late afternoon light in the Mara is without a doubt one of the most magnificent things you can experience, and it was made that much more incredible for me with this sighting of Romy, a young leopard, up on a tree branch basking in the gentle, fading warmth. Thanks to minimal vehicles at this particular sighting, she was brave enough to let me stay close as she relaxed and watched yet another day in the Mara come to satisfying end.
A year ago, an Owino Pride female failed to bring down an adult warthog but half an hour after her first attempt she tried again and succeeded with a somewhat smaller reward.

Subscribe for Weekly Stories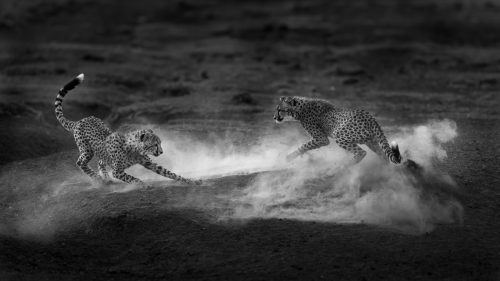 The Greatest Maasai Mara Photographer of the Year
A competition proudly presented by the Angama Foundation in order to raise funds for conservation initiatives in the Maasai Mara and celebrate the incredible reserve along with the photographers who best capture it.
Read more about the competition