This Week At Angama #103
Jeff recounts that it's been another great week of marvellous sightings, filled with the best of wildlife sightings that the Mara has to offer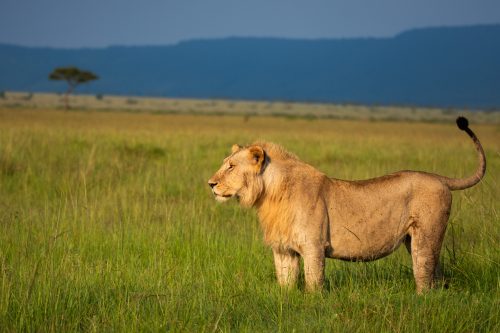 We caught up with this young male and his two sisters taking a nap right in the middle of the road before taking a walk to find shade. These are from the Owino pride and had wandered very far from their territory to an area where they haven't been seen before.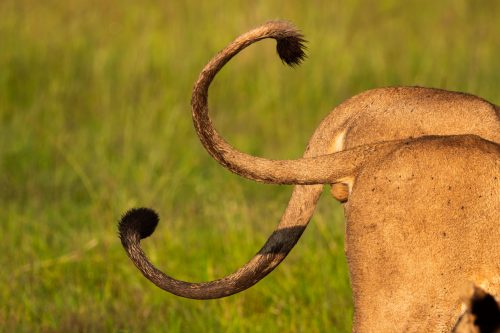 I caught a glimpse of these lions tails spiralling around and aimed to get a more abstract kind of shot and bingo! I captured them in this shape.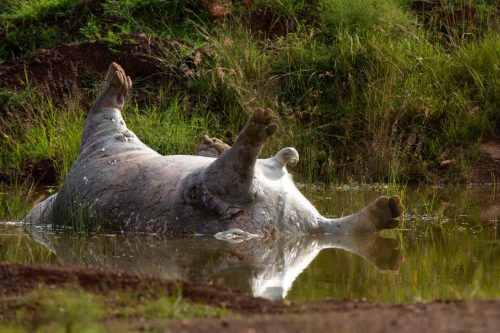 The carcass of a hippo lies in a small pool of rainwater in the Quarry near Serena Lodge. As it is unclear what the cause of death was, we assume the hippo died of old age.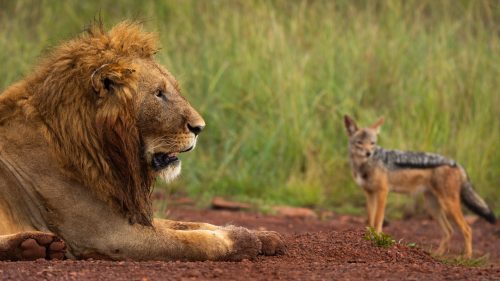 Guarding the carcass was this big blonde boy and his dark-maned brothers. At first we had thought that these were Scar's brothers but on further enquiry we discovered that these boys are new to the Mara Triangle. This cunning jackal kept sneaking past the lions to grab a bite from the carcass but ever so weary of getting caught. It would not have ended well for him.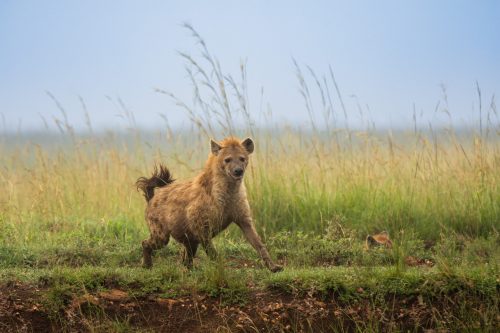 Lurking all around the lions and carcass, yet maintaining a safe distance, were close to twenty hyenas. The one pictured above wandered all alone into this group and is seen running away after quite the beating from the rest of the clan.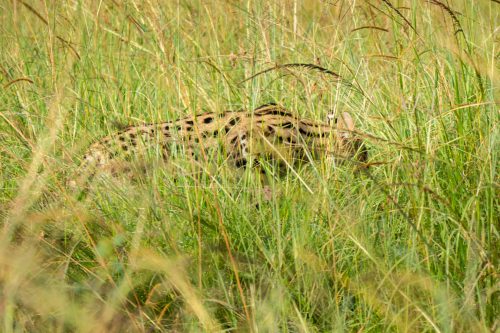 We were fortunate to catch a quick glimpse of this serval cat as it crossed the road and vanished into the long grass.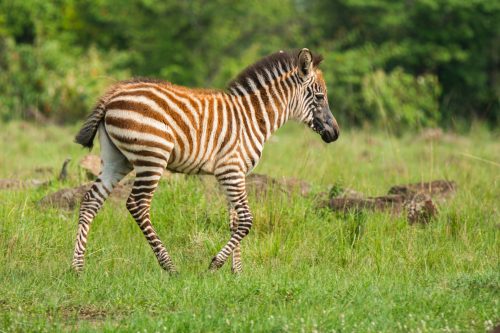 I was intrigued to see this baby zebra's almost entirely black face and could not help but stop to get some shots. Lately, there have been strange skin and fur mutations amongst the Mara zebras.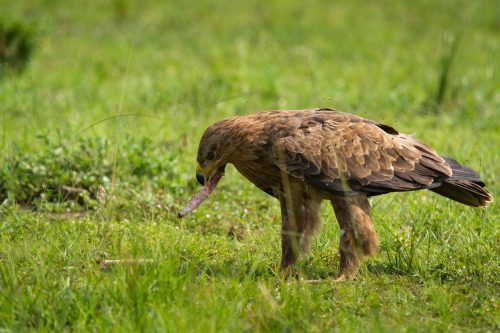 A pair of tawny eagles were feeding on the remains of a small animal but there wasn't sufficient left of the carcass to identify what the prey was. Moments later, two hooded vultures caught the scent and flew in to finish off the scraps.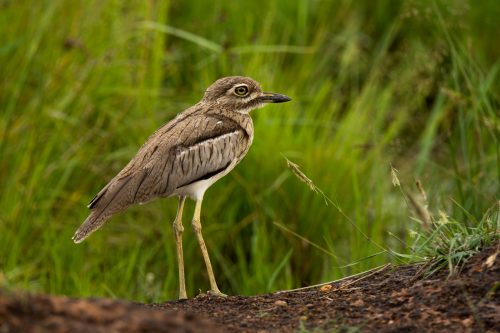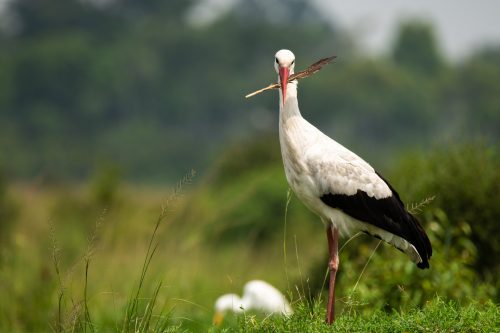 A water thick-nee - my first sighting in the Mara. Such a photogenic little bird. I enjoyed watching the stork above holding another bird's feather in its bill, and even fighting over it with some egrets.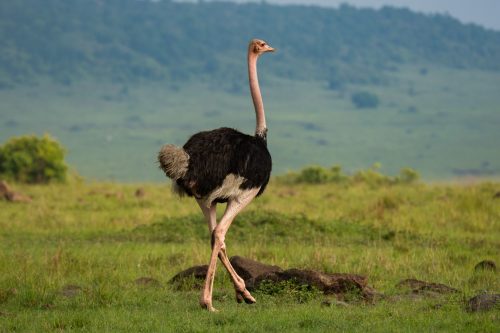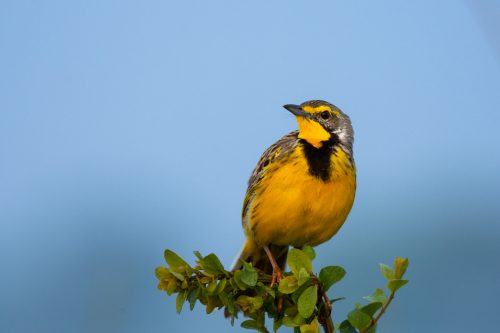 A big male ostrich strutting his stuff across the savanna, while it's always enjoyable photographing yellow-throated longclaws, even more so when they let you get really close.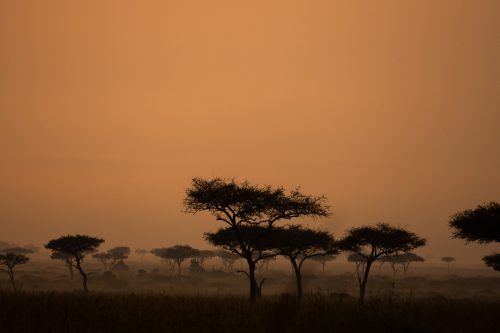 Nothing quite like a Mara sunset to finish off a great day of sightings.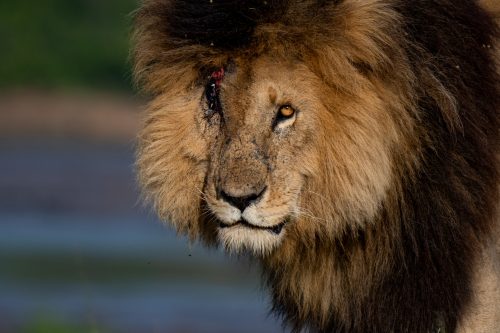 This week a year ago, Scarface re-emerged in the Mara Triangle. Is it possibly a coincidence that he re-emerged this same week after going months without being seen on our side of the river? (I missed getting a picture of him this week as I was not out when he was seen).
Thank you Jeff for this your last story for our Friday blog. Wishing you every success in your training to become a guide and asante sana for taking care of our guests in the Photography studio.
Subscribe for Weekly Stories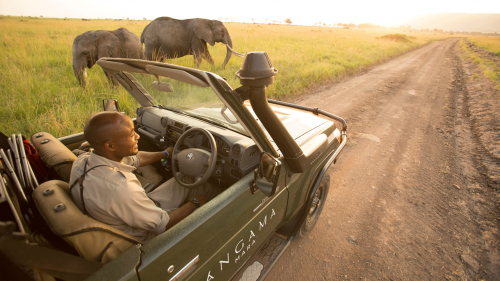 An Angama Safari
Read about Angama's philosophy to guiding and safaris in the Mara Triangle. In a reserve such as this one, we are truly spoilt with fantastic game viewing from sunrise to sunset all year round.
Safari in the Mara Triangle