James Hendry shares his insights on this madcap mission on what it took to live stream 120 minutes of wildlife drama direct from the Mara into the homes of millions of Americans – not once, but seven times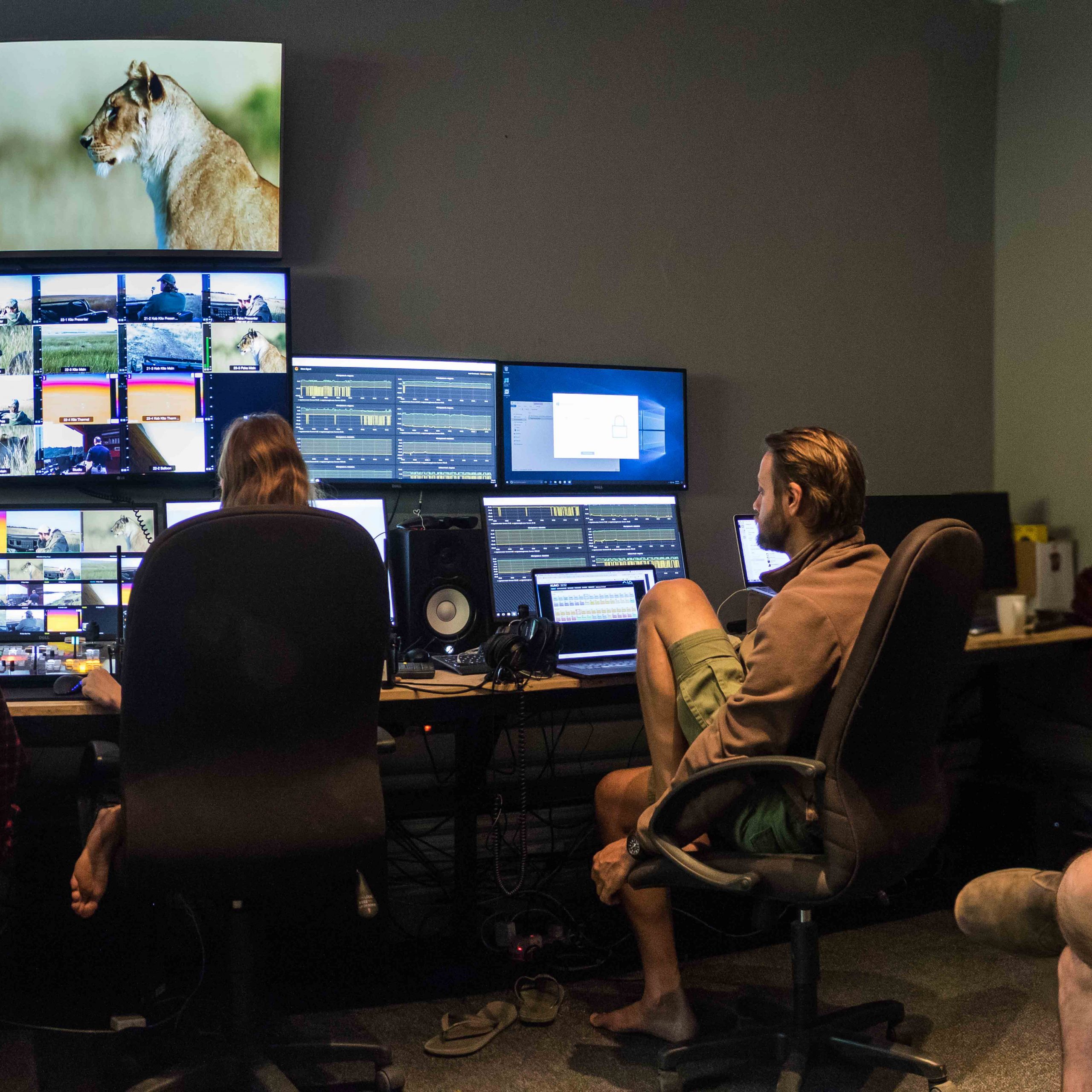 You probably don't have any conception of what it takes to broadcast a live wildlife TV show out of Africa to the United States. This is not a slight on your good self – it's simply that I need to unload in the aftermath of the safariLIVE Migration series of the last seven weeks.
So, if you would indulge me, I'll lie on the couch while you make soothing noises to show that you are listening.
It all began about two months ago but, no, actually more like five months. The genius/madman we work for thought it would be a lark to come and broadcast the highlights of the Great Wildebeest Migration. We were all busy doing our gentle day jobs generally enjoying the comfortable life. We didn't pay much attention thinking this latest outlandish vision to be a distant coalescing in the cosmic dust.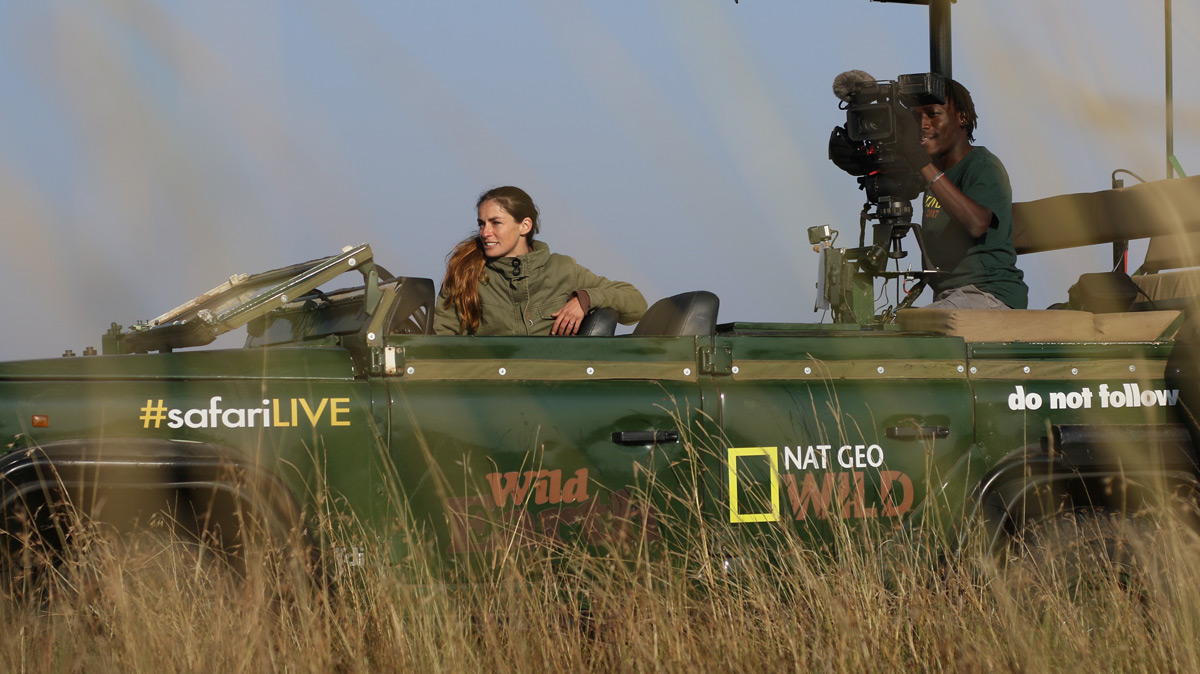 Quite suddenly a few of those brave souls of the safariLIVE vanguard found themselves in Kenya eating cabbage three times a day with tripe for variety on Sundays and squashed into a room with limited ventilation (not ideal given the diet). The genius/madman insisted on the erection of a camp for 25 staff, the commissioning of three filming vehicles and the design of a broadcast system in about the same time as it takes most people to to boil a kettle.
Allow me to begin with the camp – that's our home after all. Angama Mara gave us a site with a view that beggars belief – the horizon runs out far beyond the limits of human vision. In the quiet of the midday, you can be forgiven for gazing out from our perch 1000 feet above the Mara floor expecting Meryl and Robert to come whizzing by in a Tiger Moth. Construction was a monumental challenge however – supplies are tough to come by and the vagaries of rural building techniques cannot be found in any manual. Thanks largely to the dedication and Job-like patience of our operations manager, we now have an imminently habitable camp with a view most people would pay millions for.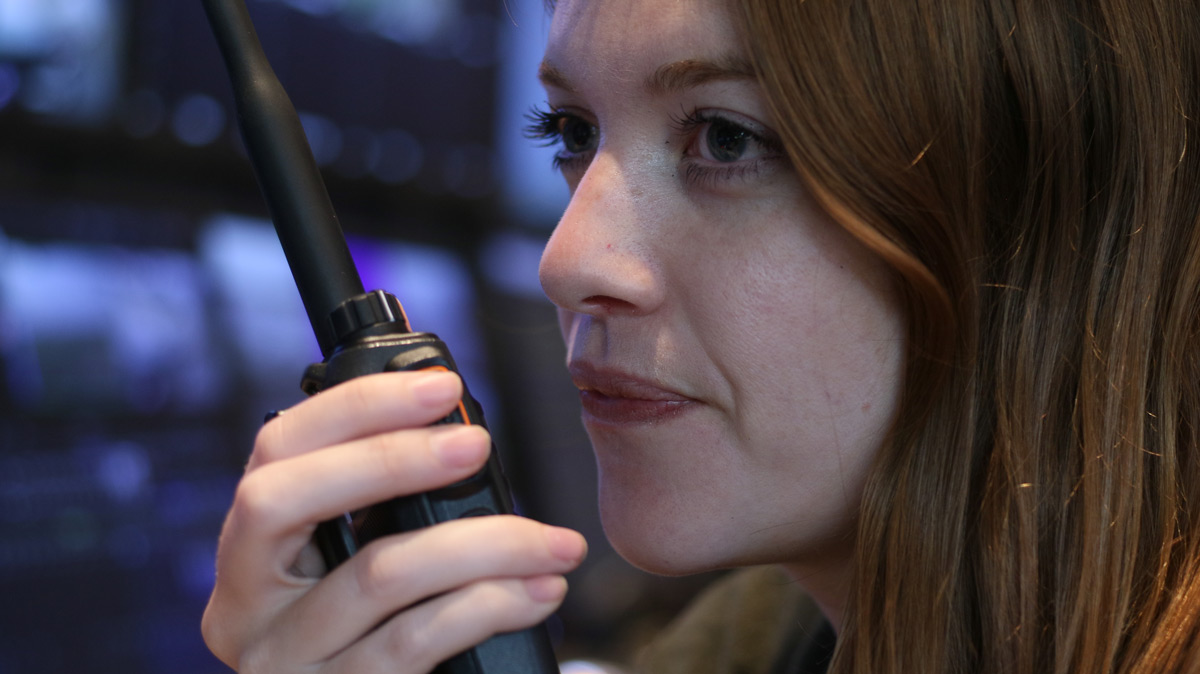 So that's where we live.
JK Rowling could learn a thing or two from the fantastic fictional abilities of the salesman who convinced us to part with money for the Land Rovers that would eventually convey us around the world's most iconic wilderness. It took seven mechanics, 400 000 welding rods, three broken toes and countless frayed tempers to re-assemble the piles of rattles and rust that arrived here masquerading as 4X4s.
Many said 'this cannot be done!'. The genius/madman responded, 'nay, it must be done!'
Understanding the broadcast system and how it was accomplished is well beyond my pea-brain but we have a sleep-deprived Russian, a clever Hollander and an Alaskan for that stuff.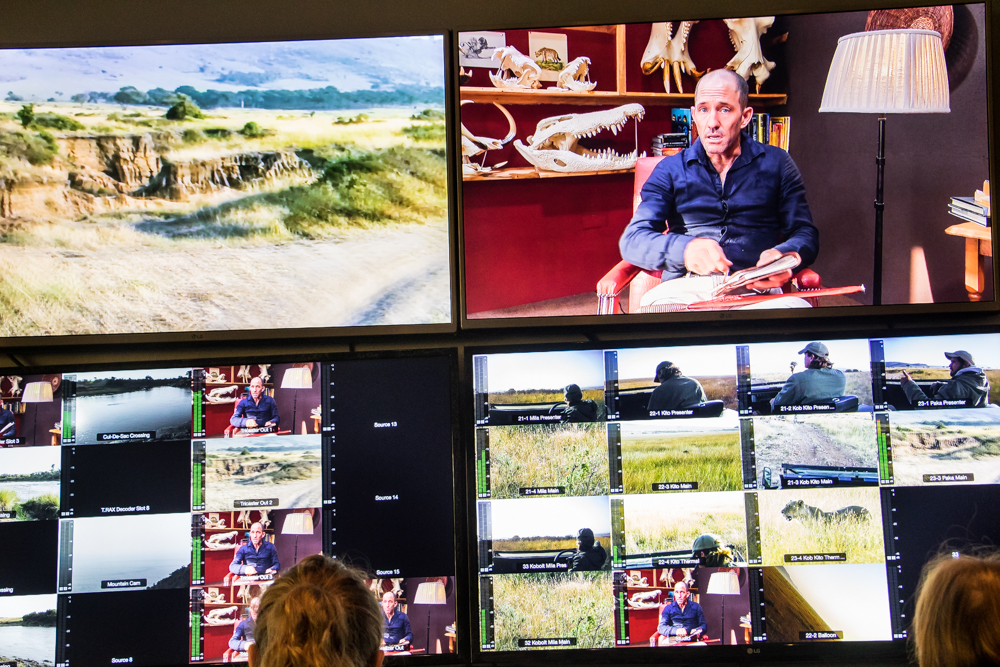 Then came the first show to the biggest safariLIVE audience yet. It felt like going 60 minutes in a cage with Conor McGregor. The Russian's beard fell out, the genius/madman had to be resuscitated with a bottle of bourbon and two of the crew left to live with the local troupe of olive baboons.
On we soldiered until the final episode this last weekend. I'm not sure it would be going too far to describe what we achieved as a triumph. The show went off without a hitch – cheetah hunted in the golden dawn; lions ate a zebra; wildebeest crossed the raging, crocodile infested Mara River; and it all went out live without a technical glitch to Nat Geo Wild in the US. The genius/madman thanked us and behind his teary eyes we saw the seeds of more insanity – this made us smile and raise our glasses a little higher.
If you missed this one, I hope you'll join us for the next.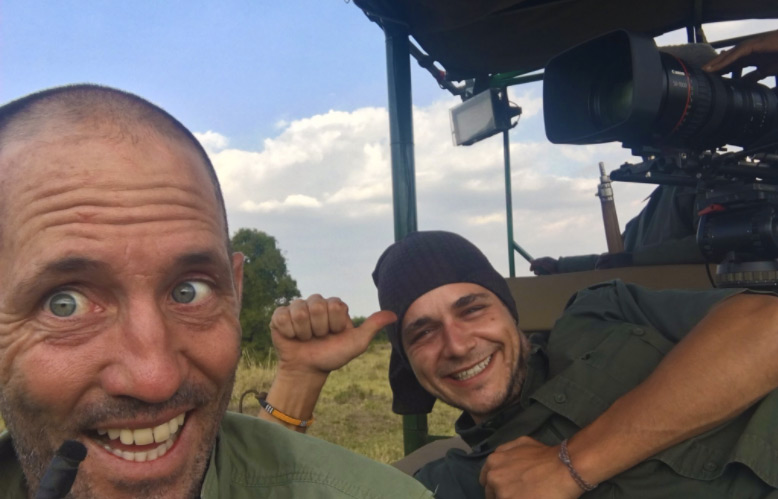 Note from the Editor: We love having this crazy crew as our neighbours who share daily the beauty of the Mara Triangle and its abundanat wildlife on safariLIVE. Our guests also visit their studio and are always afforded the warmest of welcomes.