Long Live the King
At 1pm local time on 11 June, Scarface took his last breath. He died of natural causes in peace without any disturbance from vehicles or hyenas. The Mara has lost a king, but may his legend live on forever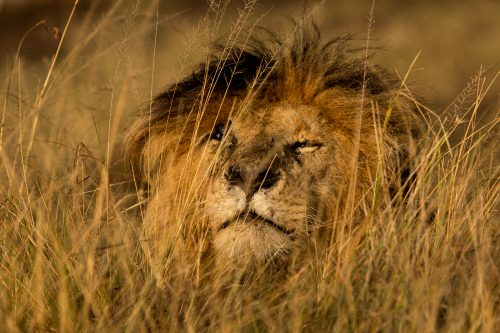 Born in 2008, Scarface, named so for the unmistakable scar over his right eye, commanded a global following of passionate big cat lovers and was the most highly regarded and sought-after lion in the Maasai Mara. The face of survival, resilience and courage, Scarface (or 'Scar') held a vast territory of over 400 square kilometres.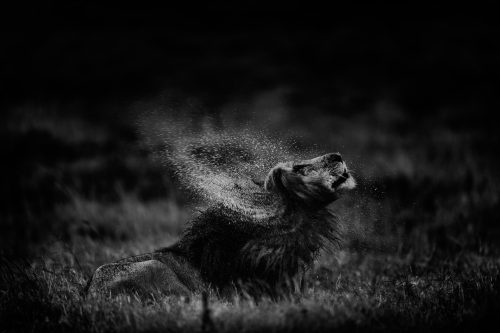 The lifespan of a lion in the wild ranges between 10 and 14 years but even after overcoming several injuries over the years, Scarface lived to be the oldest lion in the Reserve at 13. He formed part of the 'four musketeers' coalition in the Marsh Pride with his three brothers: Morani, Sikio and Hunter. In 2012, when they were just four years old, Scarface and his brothers took over the Marsh pride and starred in the BBC's documentary, Big Cat Diary.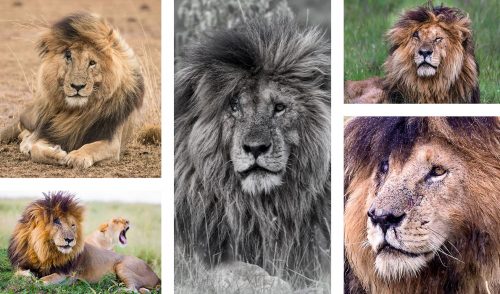 Many have speculated over how Scarface got his famous scar, with the most widely accepted explanation being that he suffered an injury in 2011 in a fight. His trademark scar would reopen from time to time from him scratching it, but the Mara wildlife vets would quickly step in to stitch it back up. Once, he narrowly escaped death after being speared by a Maasai herder who was protecting his cattle. But again, thanks to the conservancy vets, he was soon back on the hunt.
As one fan wrote soon after his death, "His unruly, windswept mane that had a big patch of black hair suggesting greater virility and an abiding status among his peers, a distinctly deafening roar, and an unmistakable swagger that does remind one of the other Scarface, played by a rambunctious Al Pacino in the Brian de Palma film".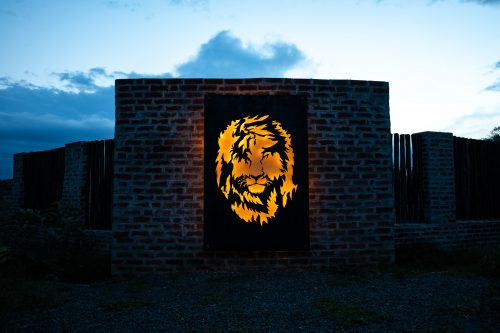 Beautiful words honouring a great king. We will miss his mythical presence in the Mara but he will live on in our hearts forever. Recently, the Angama family honoured Scarface with a handsome steel-cut portrait that greets our guests at the entrance to our sunset boma. Designed by talented sculptor Simon Max Bannister, he will always be close.

A tree was planted in the Garden of Remembrance for anyone wishing to pay their respects to Scarface. This tribute was organized by guide Ericson Tempo Lemaalo, who watched Scarface for 11 years become the legend he was.
Subscribe for Weekly Stories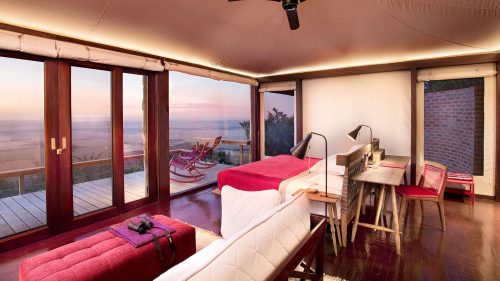 Tented Suites
Discover Angama Mara's classical tented suites, each with the same breathtaking view with sunrises that provide our guests with daily theatre right from their very own bed.
Discover the tented suites