The Grand Nopi Challenge
Nicky Fitzgerald shares the story of how she challenged the Angama Mara chefs to somewhat of a cook off having bought them the latest book from the chef who most inspired our menu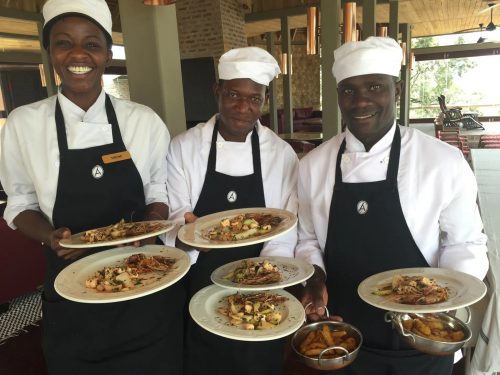 It all started on a glorious London Friday in September – one of those days when you simply can't believe anyone from England when they grizzle about the weather. Steve and I booked lunch at NOPI, Yotam Ottolenghi's gorgeous restaurant in Soho (don't skip going to the loo – it's a mind blow). There is good reason I return time and again to Ottolenghi's restaurants – his food is gobsmackingly delicious and his books have inspired the kitchen team at Angama Mara to cook their socks off (or so our guests tell us).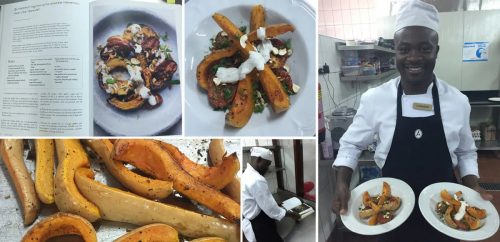 We love his food because it's generous, explodes with flavour, delightful to look at and pretty easy to make once you have sourced the four million ingredients that go into each dish and chopped, sliced and diced up the gazoo. Imagine my joy when I saw his new book Nopi displayed at the checkout desk. I bought a copy without thinking twice let alone looking inside to see if it was in our league … it wasn't. In the intro Yotam boldly states that this is a restaurant cookbook and certainly not for the likes of us.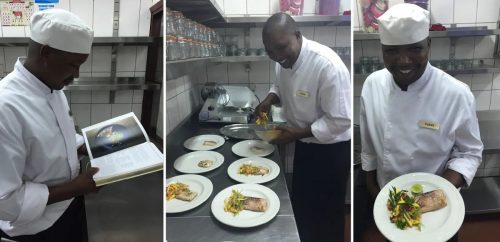 We ate and ate some more. I snapped pictures, and as I sent them back home via our chefs' WhatsApp group, Angama Food Fundis, I could hear howls of delight all the way from the Mara back to London: 'Bring us Chef O's new book' they pleaded. Yes, we call him Chef O out there in the Rift Valley.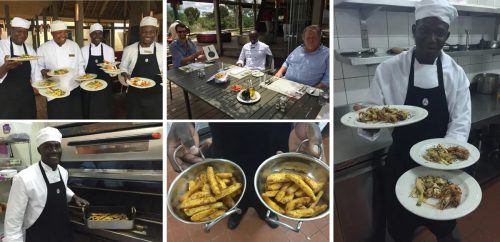 So my brand new spotless white cookery book with gold leaf on the leading edge of the pages was duly handed over. Right, I thought, you want it now you cook from it, difficult recipes and all. I challenged each chef to pick a recipe, any recipe, and just cook it. They weren't to worry about weird ingredients like manouri cheese, muscovado sugar, Thai shallots and dried anchovies (what are those anyway?). They had to make a plan and use their common sense and come up with an alternative. Please remember our chefs have never cooked outside of Kenya, had previously never heard of Chef O and had never seen a cookery book printed post 1960. And up until this point I had chosen every single dish we serve to our guests. The only guideline was 'could this dish work in one of our existing menus?'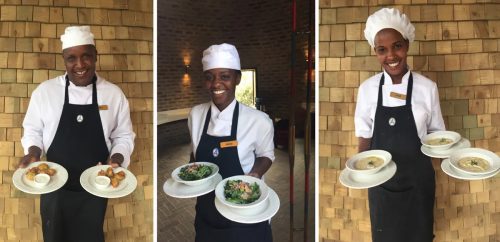 Well, you could have knocked me down with a feather – the dishes that rolled out over the next five days were out of this world. Thoughtfully chosen, lovingly prepared, perfectly presented and oh so good to eat. Man, but that team makes me proud. No small surprise that after only 4 (chaotic) months we were awarded 1st place in Kenya for Best Safari Cuisine.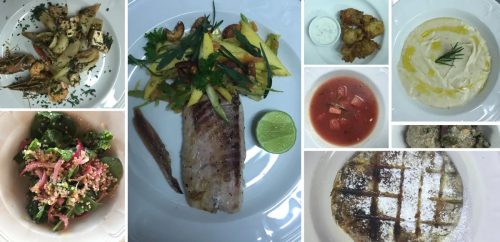 And this is what they cooked:
Chef Evans kicked off with Grilled Tilapia with a Mango and Papaya Salad (as Chef O says 'the salad steals the show')
Corridon followed with a robust Roasted Butternut & Ginger Tomatoes with Lime Yoghurt (perfect for our Bush BBQ)
Catana (he of the sublime palate) pushed the boundaries with Prawns with Fennel, Tarragon and Feta (yes, we do get fresh tarragon out here in the middle-of-nowhere)
Lovely Kina, our baker, whizzed up Butterbean Mash with Rosemary and Garlic (perfect on bruschetta for evening bitings)
Hadsen read my mind and made Paprika Oven Chips (as good as Chef O's)
James dived straight into Halloumi and Courgette Fritters with Lime and Cardamom Soured Cream (more biting heaven)
Serene Irene tossed together an Italian Spinach, Red Onion and Quinoa Salad
Shan, not to be left out or outdone (crikey she is competitive) made Lamb Meatballs with Yoghurt Sauce and Spinach (so good)
Head Chef Collins surprised us all with a Sharp and Spicy Watermelon Soup – off the charts delicious
And 5 seconds before the final bell the irrepressible Elias and I whipped up Chicken Pastilla which Tyler declared 'the best dish he had ever eaten in his whole life' … just saying. And it will be on our Christmas menu.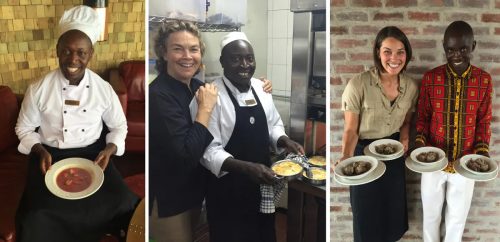 Needless to say my beautiful book was trashed, so much so that I asked each chef to sign his or her page. And the challenge continues. Chef O, you had better watch out or better still please come and stay.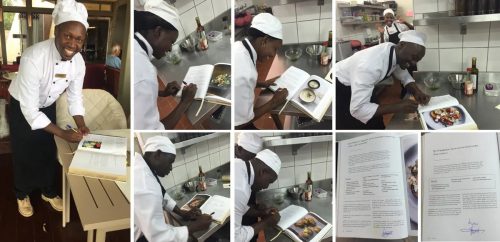 We usually acknowledge our guest authors and I suppose in all fairness Yotam Ottolenghi and his co-author of Nopi, Ramael Scully, are due thanks here for inspiring our team of chefs at Angama Mara. We love their philosophy of 'Simply put, we are very serious about making people happy through our food'. We couldn't agree more.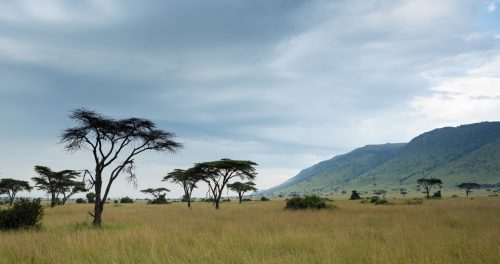 Angama Safari Camp
Deep in the south-western area of the Mara Triangle lies Angama Safari Camp, a sole-is tented camp accommodating eight guests in four lovely tents, positioned in the perfect area for witnessing the mega herds of the migration as well as abundant resident wildlife.
MORE ABOUT THIS MOBILE CAMP