A day to remember when a little boy from Johannesburg was welcomed into his Maasai family and his mother nearly missed marking the heifer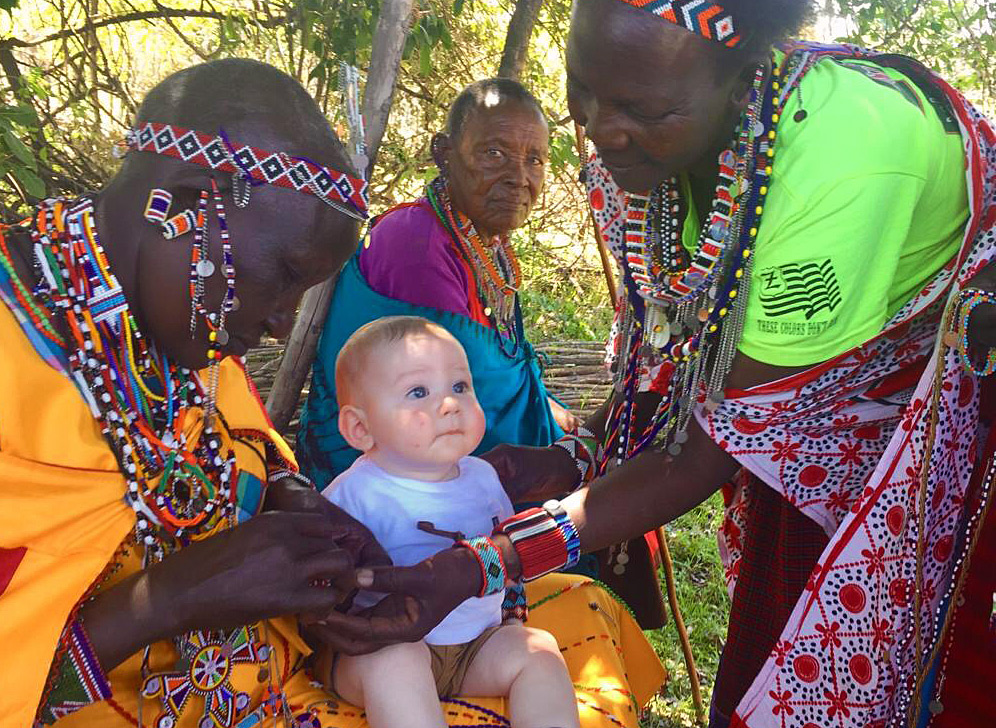 You may remember that in March 2016 Mike and I were married in a traditional ceremony hosted by my Maasai father, Shadrack Seiyio. That day will forever live in our hearts as the day our two families become one. It was also the day my name changed from Kate to Noloorami.
It came as no surprise when our son William (Willow) was born that Shadrack informed me that I must take him to be introduced to my Maasai family, especially my mothers. He also told me that Willow would be blessed by the community elders and given a Maasai name.
Now many people tell me that I have a beautifully behaved little boy, and he really does just smile and laugh at the world as it goes by; but there was a nagging thought at the back of my head that perhaps when I put him centre stage in a completely different environment, he might just say: "Mummy, enough already!" (By the age of 6 months my son had never been in one place longer than three weeks.)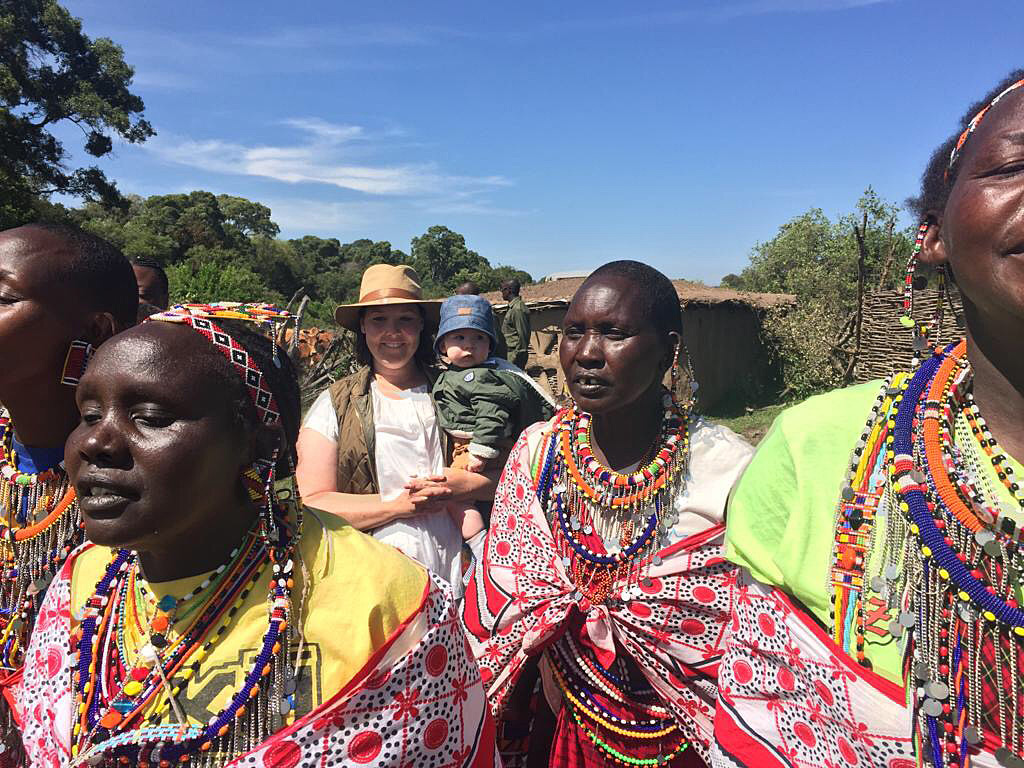 But on Sunday, 19 November off I went with my heart in my throat hoping that my little boy was again going to smile and laugh at this new world around him. And he did just that. As we arrived, the women from my community came out to sing William, Mike and I into the cattle-filled boma. We were then taken into a manyatta (the same one in which we were married), which was filled with smoke from a coal fire burning slowly in the corner, and where the elders discussed Willow's Maasai name over sweet tea.
Willow was in a magical land. He couldn't believe his eyes. Between the smoke, the gravelly voices of the Maasai elders, the tinkling of the women's silver jewellery and the chant of his parents repeating the call to his name, our little Willow suddenly became Saruni, a small Maasai child with a big name to live up to. Saruni: the leader of the community one goes to for help.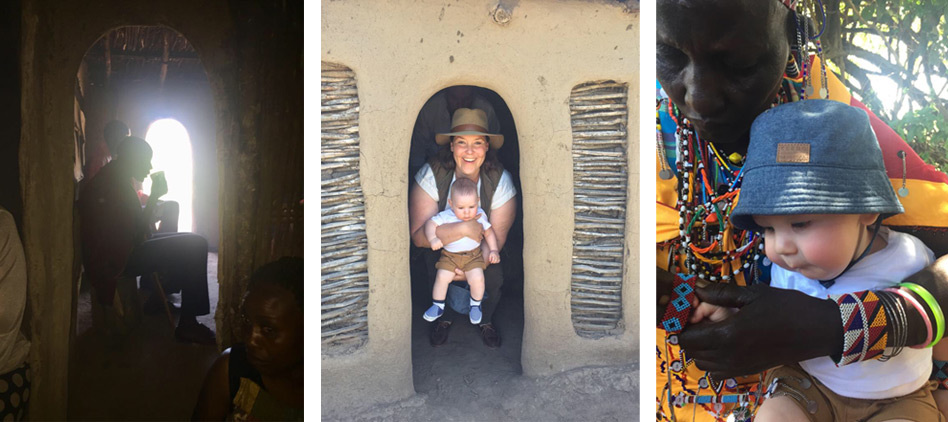 I could not think of a more beautiful or more apt name for my little boy whose whole being radiates happiness, love and a willingness to please. Perhaps his beloved grandfather inspired this name?
Back out in the sunshine it was time to bestow offerings of jewellery upon Saruni and his family; but not before the most generous gift of a heifer was given to him. In order for his mother (me) to acknowledge receipt of this gift I had to mark said heifer with cow dung. Needless to say a very comedic scene ensued of me running after a heifer with cow dung balanced on the tip of my forefinger – one that left Mike crying with laughter, and Saruni beaming from ear to ear.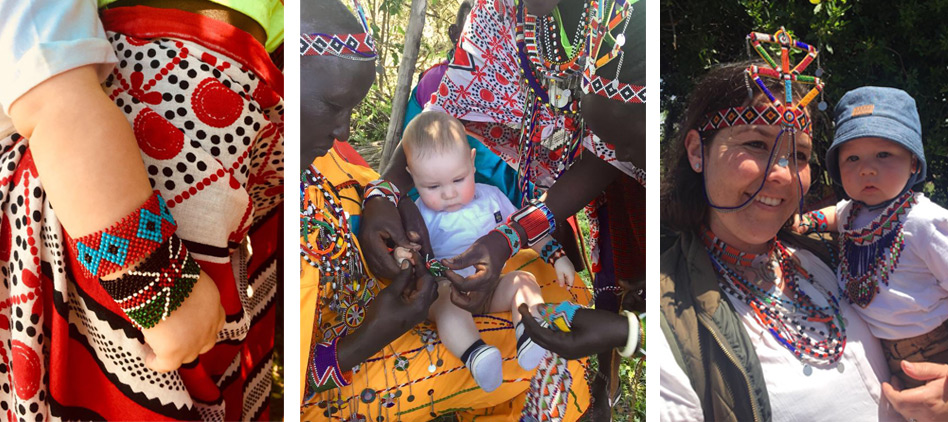 But at the end of the day, joy and laughter aside, we are so deeply moved to be part of the Siria Clan, and that our little boy will be raised as a warrior with a big heart.