Just shy of six years ago, and three months before we welcomed our first guests to Angama, a most distinguished gentleman joined our family, and this is his story from then till now …
Azei Lago, aptly nicknamed 'The Professor' thanks to his regal bearing and sonorous voice, started his Angama journey officially as the camp manager for South Camp and unofficially as the Commander-in-Chief of our godown. 'What is a godown?' all our non-East African and Indian readers may ask. With origins from India and Malaysia during the time of the British East India Company, simply put, a godown is a warehouse for the storage of goods. Nairobi is littered with them.
Angama's godown was in what is today our maintenance workshop/safari vehicle garage. We simply boarded up the open buildings with metal sheeting and bingo– we had a godown. But who should oversee the receiving, checking, packing and the safe storage of tens of thousands of operational items, furniture and fittings for a 60-bed lodge? It would be impolite to suggest that thanks to his slight age advantage over the rest (and I emphasise slight) this thankless job fell to Azei so we will put it down to the fact he had an ankle injury and sitting in the warehouse with a clipboard and booming voice suited the job perfectly.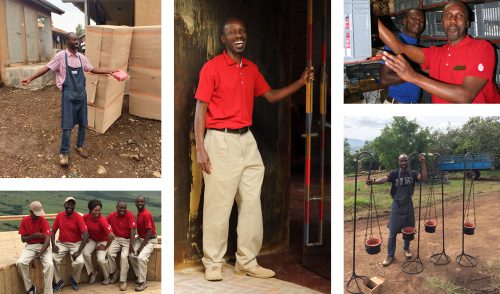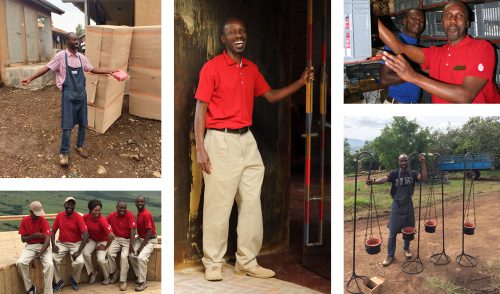 'Azei, Azei – do you copy?' was the daily war cry over the radio as the installation team needed just one more chair, one more teaspoon, one more ice machine. 'Standing by,' came the calm answer. I am not sure we would have opened on time without Azei's patient and calming effect on us all as we scurried like ants possessed, heaving mattresses from one side of the property to another, mostly in the pouring rain.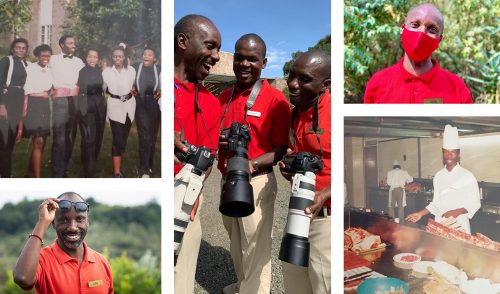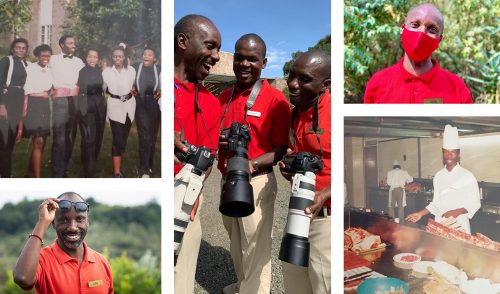 Fast forward from running South Camp to soon being appointed operations manager, Azei has been a stalwart in guiding the Angama team through good times and challenging ones. He is in equal measure wise, calm, strict, informed, funny and often surprising. From his early days at Utali College in Nairobi where he studied hospitality, Azei has been the consummate host. When you next see him please ask him to share the stories from his childhood, how being hospitable was embedded deep in his DNA by his parents. I describe Azei as an innkeeper who stands at the front door and welcomes each guest as if she/he was the first to cross the threshold.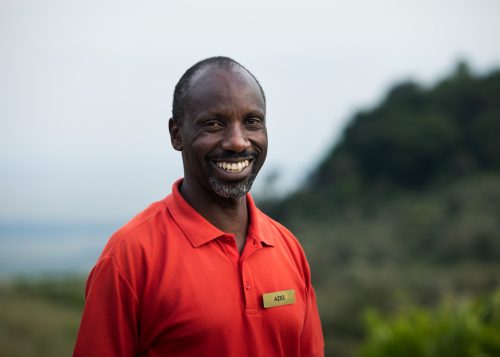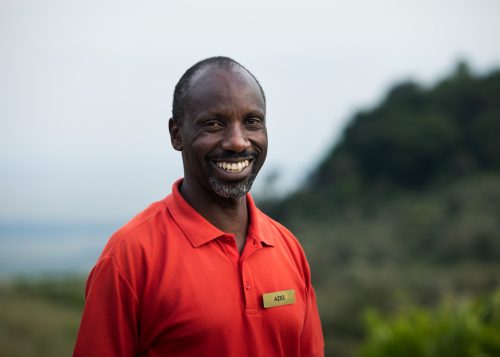 Not being content with just delighting guests, Azei has been a key member of the board of trustees of the Angama Foundation. On any given afternoon you might find him visiting a school, chatting to our Maasai neighbours, discussing projects with builders busy constructing education infrastructure or meeting with the Mara Conservancy to discuss how better the Angama Foundation can assist them in the ongoing preservation of the beautiful Mara Triangle. All in a day's work.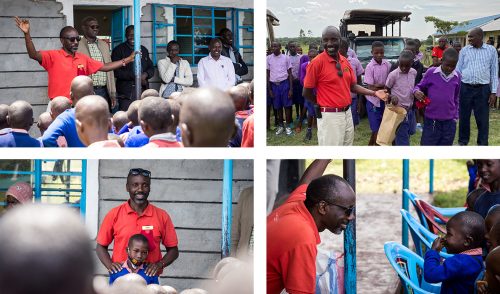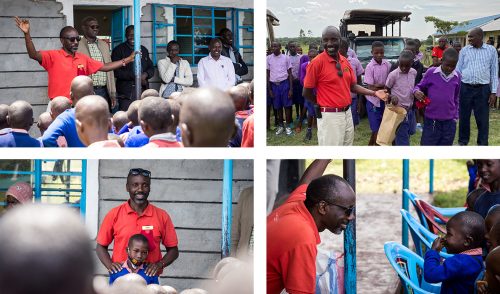 When then incumbent management team of Shan and Ty told us that, after six years on the frontline of building, opening and operating Angama, they were heading back Stateside the search for their replacement began. 250 applications later from every corner of the planet, what we sought was right here at Angama. Not one CV held a candle to Azei's. Our most precious intangible asset is our DNA, what we call The Angama Way, and we could only trust Azei with nurturing and caring for it. Steve Fitz would have been mightily proud.
Shan wrote this lovely tribute as she passed the baton on to Azei:
I couldn't be more proud that Azei has been appointed the new GM. For 6 years, from day one, he has stepped up at every opportunity, risen to every occasion, and all with a smile on his face. Through the fun and the chaos, Azei's calming presence will no doubt continue to serve him well as he leads this team into the next chapter of Angama's history. He is not only the right person for the job, he is the right person brave enough to lead this crazy family.
And not to be outdone, Ty added:
No matter who was chosen for the GM role, we would have shown our support, and we would have said they were the right person for the job – and we would have meant it.
But to truly, genuinely feel it when we say it about Azei, knowing he will continue to care for Angama and the Angama family as much as we have, brings us such joy – and, I'll selfishly add, such an overwhelming sense of relief. Angama is our first baby and we are immensely comforted and grateful to be handing over the reins to the person we most sincerely believe is the best fit for the job.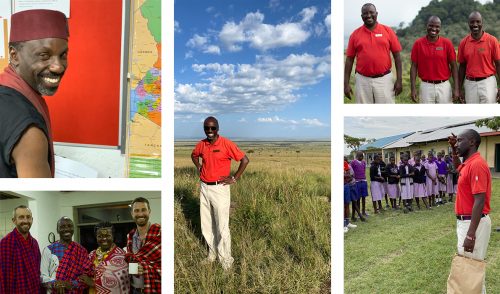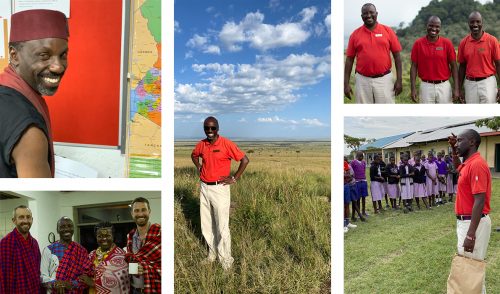 I received this message from Chef Collins and it pretty much says it all:
It's a reality now that Shan and Ty will be leaving at the end of March, and we will be having a vacant position for a GM. I would love to endorse Mzee Azei for that position since I know it's a position which comes with many challenges such as caring for our staff, guests, operations and landlords. I have worked with Azei now for 6 years and I can say he is best suited for this challenge. Please consider him as he knows our system and our culture. As Mitch says "Angama is University" it will be nice to see one of our students graduating. I know you will make a wise decision as you always do which will be good for business and if it's good for business then it's good for all of us.
*Hongera Mzee Azei. We wish you every success in the years to come as you lead Angama and achieve all your dreams.
Note from the Editor
Mzee is a respected elder while Hongera means congratulations and none are more well-earned than those bestowed on Azei on his appointment as General Manager of Angama Mara. It has been a joy working alongside him over these past six years and my heart is fit to burst at his appointment. Azei and I share a saying, 'Only at Angama' (usually somewhat wryly), and I know only Azei can wrangle every challenge that we face here daily on the edge of the Great Rift Valley.