From digging foundations and laying bricks to becoming skilled hospitality professionals at Angama Mara, Tyler Davis honours those twenty three members of our family who began their journey at the lodge from ground zero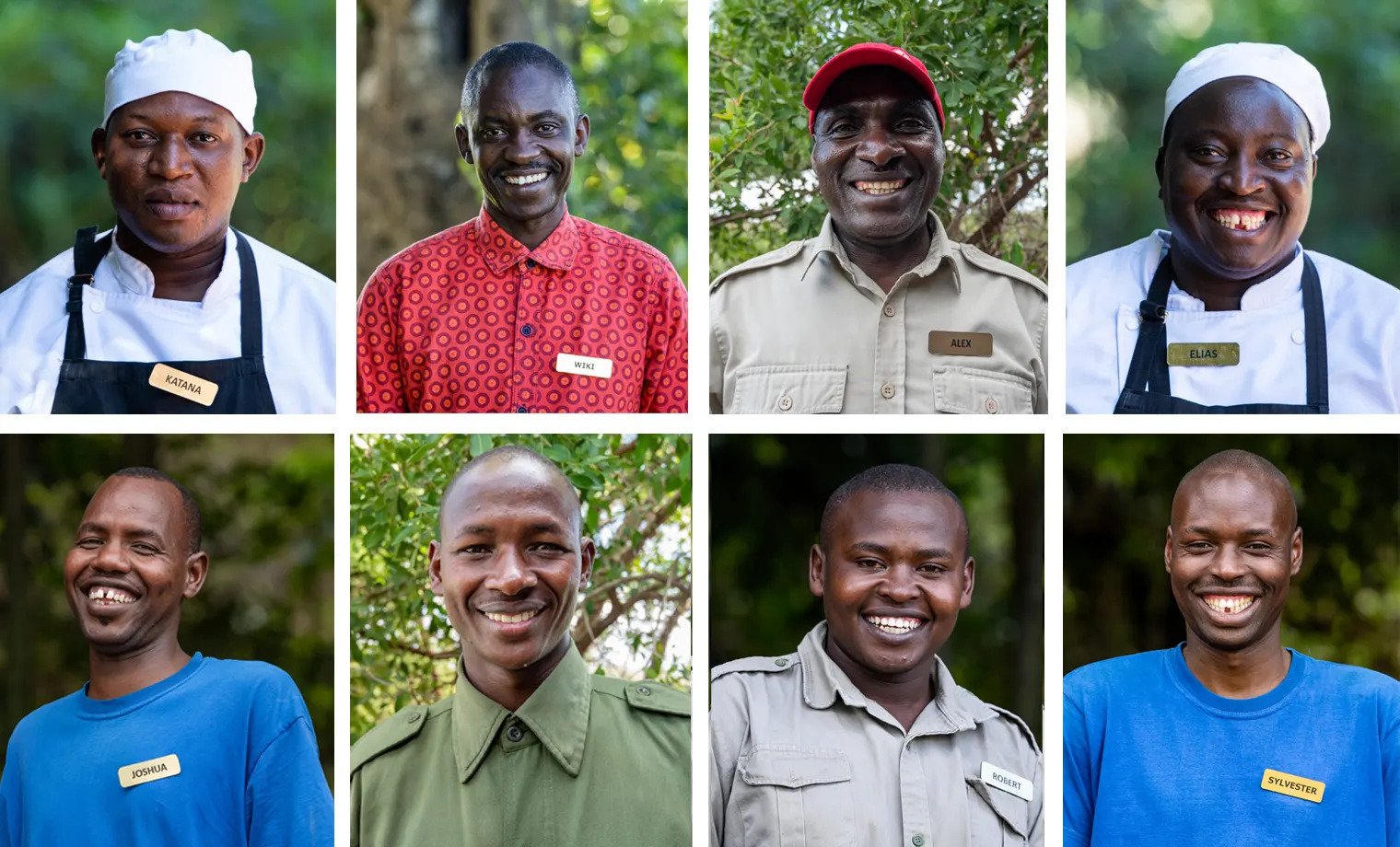 Exactly 4 years ago today, Angama Mara was nearing the mid-way point of its construction. The site had been mapped, foundations had been laid, and structures were erupting out of the ground. It was the turning point where, over the following six months, we saw the lodge literally take shape: 30 guest tents, 2 guest areas, 1 pool pavilion, back of house and accommodation for 130 staff.
This endeavor required many pairs of hands – nearly 500, in fact. From digging holes to laying bricks to feeding that many mouths, it was a huge team, and the majority of the labour came from the surrounding area. Bump into someone in the nearby village of Kawai, and they're likely to be a familiar face from those days.
Today, of the 125 staff it takes to keeps our lovely lodge running, 23 were involved in the actual build, with at least one in each department.
Eight members of the Security Team – our askaris – protect what they built, patrolling all hours of the day past the structures for which they dug foundations and mixed concrete.

All three staff from the contractors' camp joined our ranks after nearly a year of feeding (chef Katana), serving (butler Wiki, also 2016's Employee of the Year), and caring for (housekeeper Alex, also our EcoBrick champion) the contractors in their temporary camp overlooking the Out of Africa kopje.

Chef Elias, who helped fill all those hard-working bellies in the builders' camp's canteen, joins Katana in the kitchen, along with four other kitchen scullers whose hands were wrist-deep in dirt before they were in pots and pans.

Two more housekeepers joined Alex in keeping the lodge that they helped build sparkling, and four members of our R&M team, including 2017's Employee of the Year, George, continue to ensure the lodge's longevity with their elbow grease and hard-working hands.

Perhaps the most remarkable story is that of Robert Kiprotich, who first interviewed with us for a guiding position early in 2015. By day Robert was busy digging and filling foundations with rocks, mixing sand and cement, and hurrying to and fro with wheelbarrows full of ballast and concrete. By night, Robert was studying to be a safari guide, having just recently passed his Bronze Level exam with the Kenya Professional Safari Guides Association.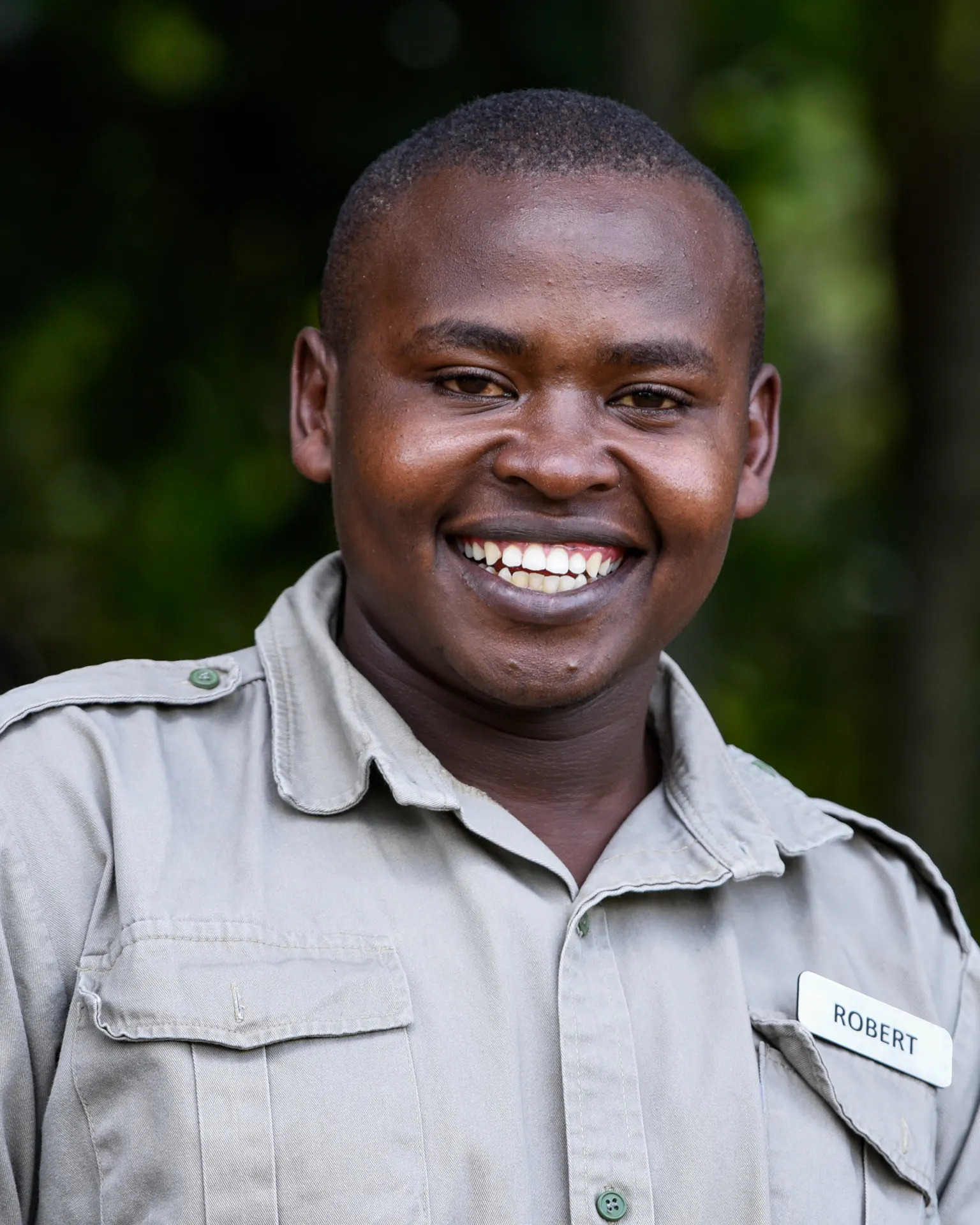 Robert's passion and knowledge were clearly evident – but he lacked one critical certification: a driver's license, which in turn is needed for three years before the requisite PSV can be obtained for driving guests commercially. But there was no doubt he had the right attitude, and we wanted him on our team.
As of January 1st, after having acquired his PSV late last year, Robert is now officially a member of the Angama guiding team, having first been hired as a general cleaner, before quickly advancing to tent steward, then transitioning to the front of house to get guest experience as a butler, all the while training with the guides, even staying at the lodge during his two-week breaks to do so.

We are so grateful for all our staff, who are everything to us and our guests. As we look back at our humble beginnings atop the escarpment, we also look forward to another new and exciting year, we want to thank all of them for their continued tireless efforts in making Angama Mara be the best it can be. Pamoja tunashinda!