Each year in February the Serengeti plains are filled with hundreds of thousands of baby wildebeest, Thompson's gazelle and hyena... what follows is a most extraordinary safari experience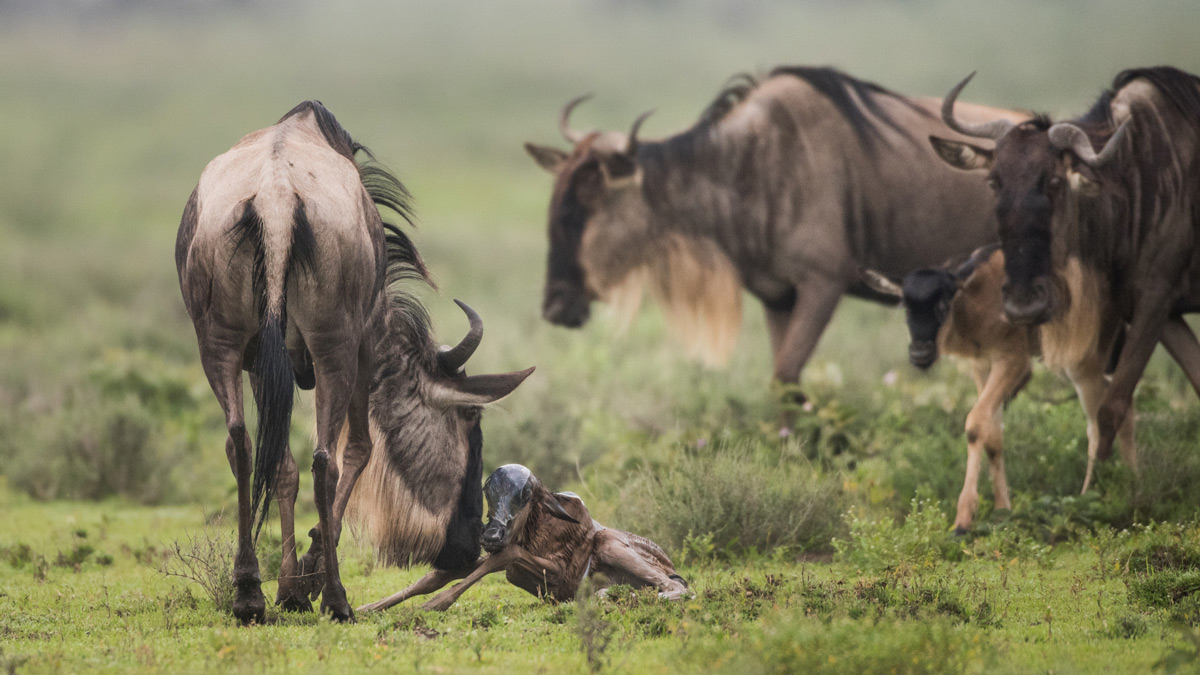 Watching an animal give birth must be without a doubt one of the most special and intimate wildlife experiences possible. Innocence, potential and drama are just three words that come to mind when I think of the wildebeest birthing season.
Each year in February between 300,000 and 400,000 wildebeest calves are born on the open plains in the southern region of Tanzania's Serengeti National Park. This new generation arrives within a 3-4 week period, the theory being that with such a glut, predators will eat their fill, and thereafter the rest have a greater chance of survival. This is why you often encounter a multitude of big cats and with these cats come kills … lots of kills.
And so the drama begins.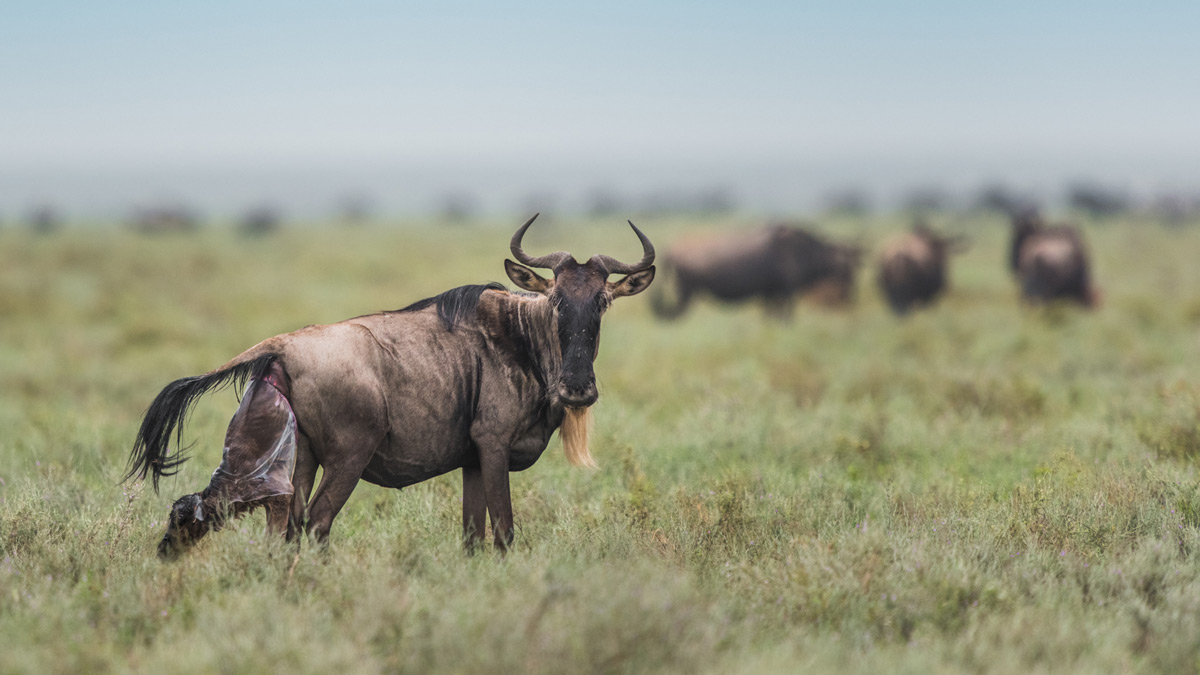 To see a kill first-hand brings out a whole range of emotions – I often find that during the hunt I side with the predator, but as soon as the final sprint happens I shift and support the prey. Either way it is a privilege to watch nature unfold as it has done for millennia. Whether you prefer to watch, or turn away content in the knowledge that it happens, this is a special time to be in the southern Serengeti.
It's not all about death – 'toto' in Swahili means child or baby, and not for nothing is this period called 'toto time'. Infants of every variety skitter, dance and play around their mothers – from tiny Thompson gazelle to fuzzy bear–like hyena pups, the plains are filled with little ones bumbling about. The grass cover vanishes, and birds are highly visible – and cheetah and leopard cubs make for hours of wonderful watching.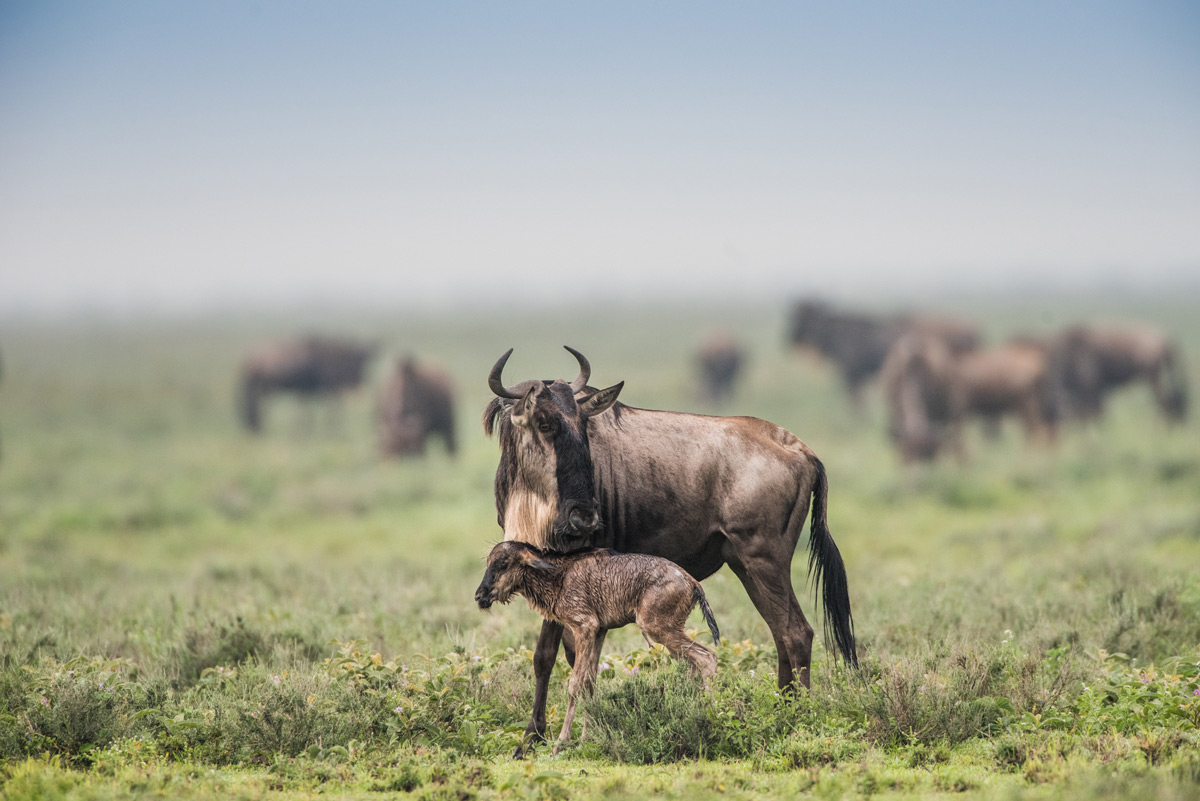 One of our favourite camps from which to enjoy this calving experience are Serian's Serengeti South and Kusini Mobile camps. These high specification mobile tented camps offer guests that classic safari experience with animals often passing right through camp. Guests staying at Serian also have the opportunity to go walkabout with local tribesmen: traditional Hadzabe hunter-gatherers will teach you to track animals, make bows and arrows, identify medicinal plants and share traditional folklore. In addition to this you could even fly camp for a night, or make a 2-3 day adventure of it: rove the spectacular countryside, climb rocky kopjes and sleep under the stars next to the 3,000ft rift that forms Lake Eyasi.
The southern Serengeti always delivers extraordinary safari experiences in February and March: traditional Maasai interactions, great wildlife, vast open spaces and big skies all set the scene for an adventure of a lifetime.

Note from the Editor: A special thanks to photographer Federico Veronesi for providing us with these beautiful images. Federico is also one of the esteemed judges of The Greatest Maasai Mara Photographer of the Year