In recognition of being named the best Head of Department, James Koikai, executive housekeeper, and his wife Terry Nasieku, checked in as guests of Angama Mara and then travelled on to Swahili Beach Resort in Mombasa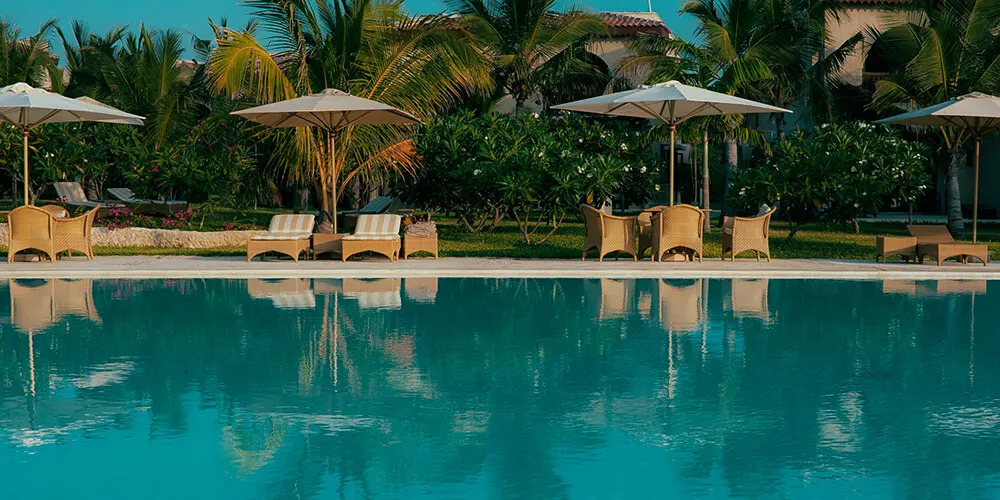 Image courtesy of Swahili Beach Resort
We started our trip at Angama Mara with a warm welcome and huge smiles during check in. My wife and I were lost for words but luckily our guide, Fred, was ready to let us know our plans for the day. We set off on a game drive and were fortunate to see all of the Big Five. I also learned something new about the hunting technique of lions. They are always patient and accurate, making sure their efforts are successful. We waited and watched for an hour to see a kill and it was amazing and very worthwhile.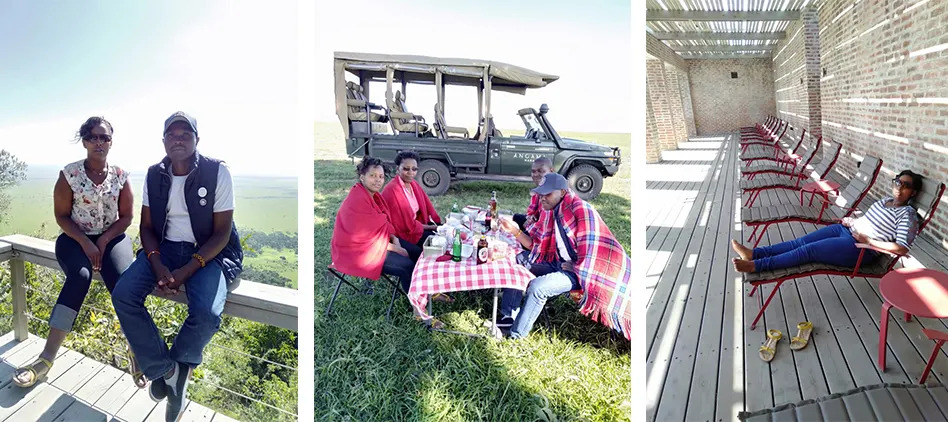 Our tent steward, Abraham, paid close attention to detail and our butler, Wiki, was always attentive. We enjoyed a four-course meal and experienced a Forest BBQ as well as a lunch picnic on safari. The service was professional and my wife didn't want to leave – but it was time to travel to the coast.
We took a flight to Wilson Airport where our Nairobi driver, Alex, was ready and waiting for us. Next we were taken to the SGR train terminal to travel on the Mombasa–Nairobi Standard Gauge Railway, which is of a high standard. The seats were comfortable and all kinds of drinks and snacks were available for sale during the five-hour trip. As we travelled, we were kept up to date with the areas we passed by. What a great experience!
On arrival at the Mombasa terminal, Peter, our driver from Swahili Beach Resort, where we would be staying, was there to collect us with a warm welcome, carrying our luggage to the vehicle. It made me think about how important the small details can be, so a big thank you to Swahili Beach Resort for such a wonderful first impression.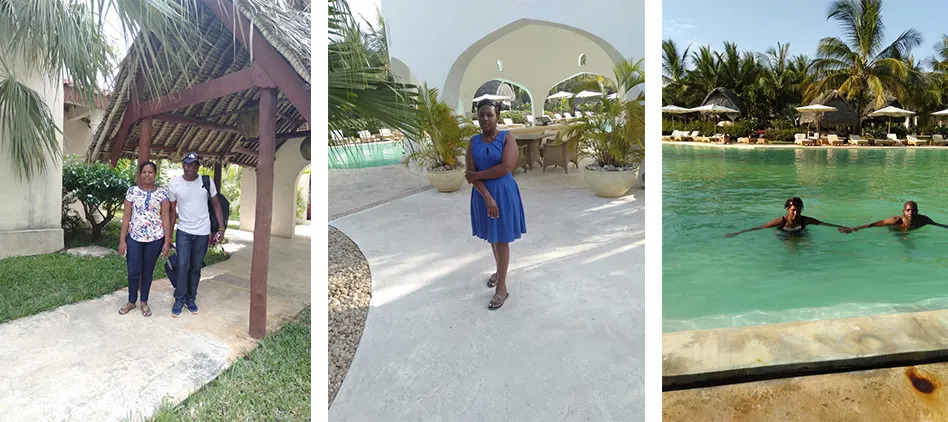 At reception, we were greeted with a nice, cold refreshing juice and met Jeff Mukolwe, the general manager. Everyone was so friendly and collectively they made our trip memorable with little touches like a personalised welcome letter. We enjoyed our room's TV, sunken bathtub and private balcony; and the resort facilities like the gym and the huge swimming pools. Meals were extraordinary and unforgettable.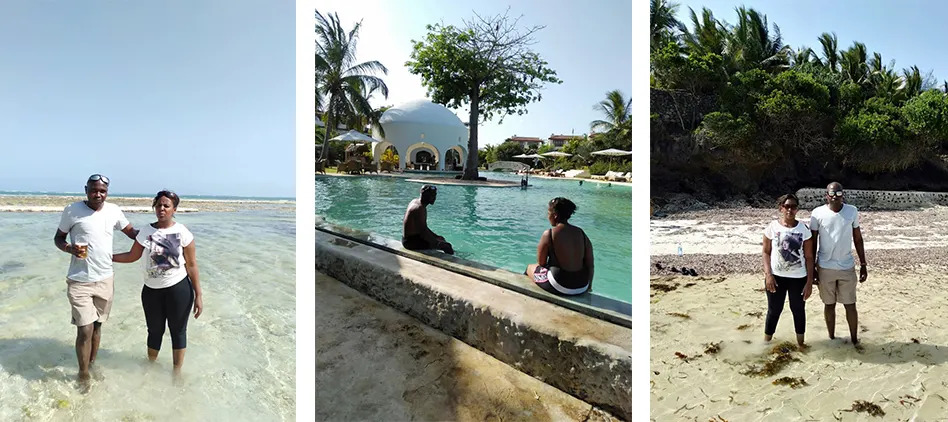 We also went to the beach and enjoyed the boat ride, wind and the fresh air while learning more about the marine life found there. Next to the beach, there is a restaurant where we enjoyed our drinks while watching the waves. Entertainment at night included karaoke and traditional Maasai dancing. We stayed at Swahili Beach Resort for three exceptional nights and at the end, we were sad to leave.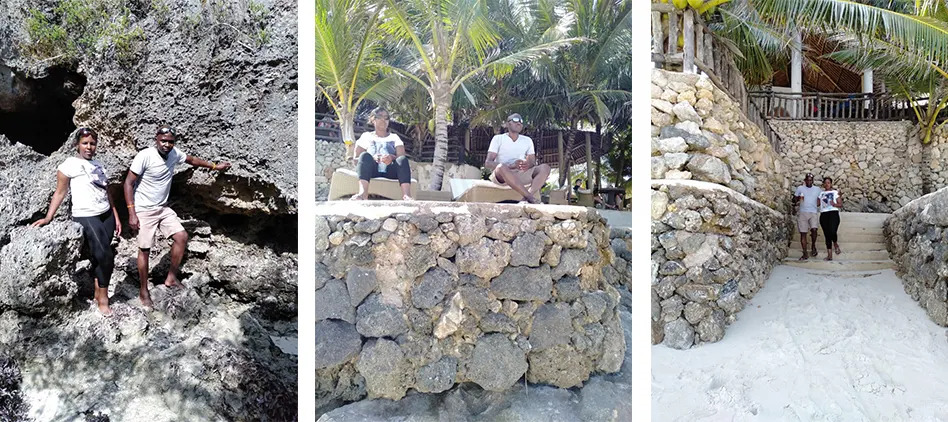 The general manager was there to say goodbye along with his team, which reminded me that it's always the memories of the people that stay with you long after a trip has ended.
Thank you to Angama Mara and Swahili Beach Resort for an experience to remember.