Serengeti from the Sky
On a recent trip to the Serengeti, Adam captured some incredible photographs by helicopter. From a new perspective, he reflects on his new-found appreciation for this corner of the world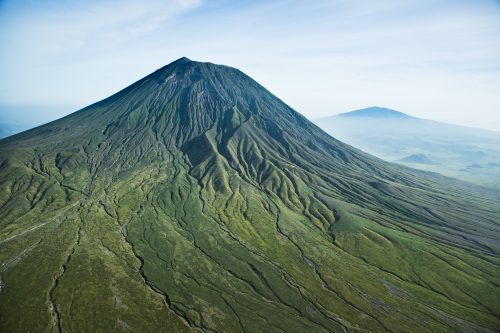 Helicopters are awe-inspiring – there is simply no other way to put it. For me, the more time up in the skies, flying amongst the birds, the better. It gives a perspective and a view of the world that is otherwise impossible, along with an incredible sense of place. Join me on a visual feast of some of my favourite aerial shots taken along this flight path...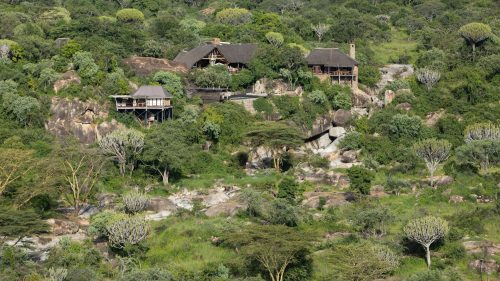 Staying at the beautiful Mwiba Lodge, near to the Maswa Game Reserve, we used this location as a literal launchpad to explore one of the most iconic parts of Tanzania.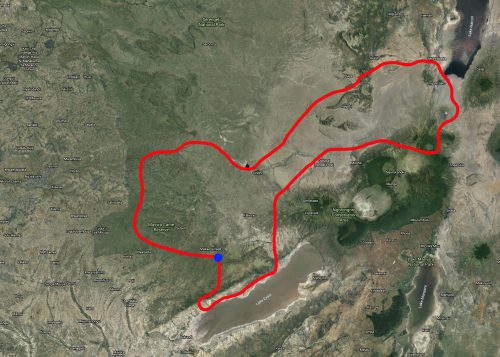 This rough and simplistic map above shows the route we flew in an anticlockwise direction. The starting and endpoint being Mwiba River Lodge, marked with the blue dot.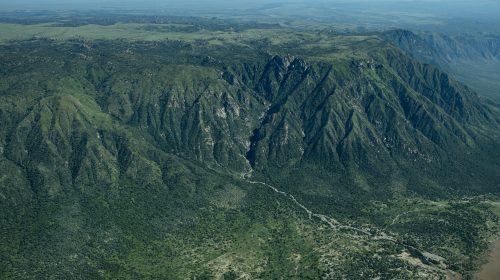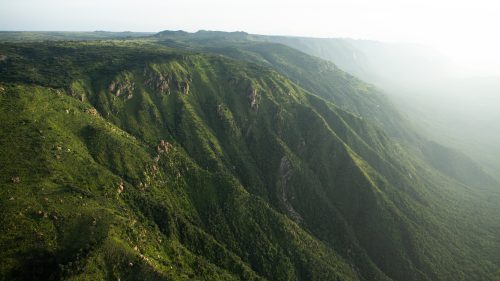 This area has such rich and diverse geography; from its location along the Great Rift Valley to the volcanoes and craters, the salt lakes, the open plains, the deep erosion gullies, the impressive protruding koppies, and the vast tracts of untouched, and inaccessible, wilderness.
Looking north along the escarpment, we flew over waterfalls, gorges, and thick forested ravines. This area is vast, largely unoccupied, super remote and breathtakingly gorgeous.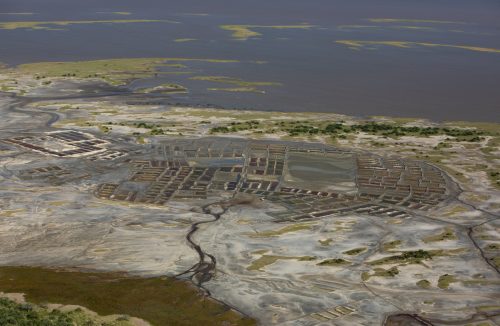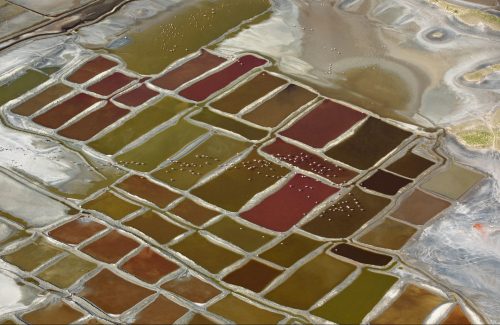 Looking out towards the salt-rich Lake Eyasi you can see the area locals are using to dry salt. The brilliant array of colours is created through different salt concentrations and temperatures. Once this water dries off, it leaves salt which the local people collect and sell. Look closely and you can see a flock of Flamingoes flying over.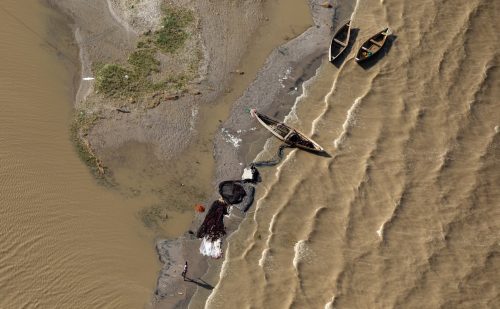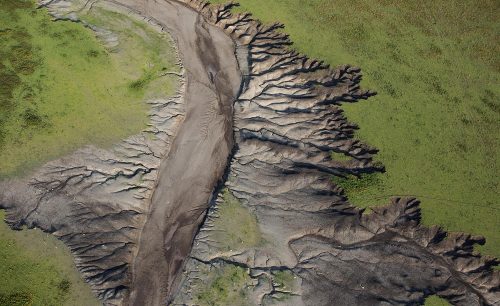 A lone fisherman on the banks of Lake Eyasi caught my eye. Leaving the lake we headed north up the escarpment and then cut west. Huge erosion gullies can be seen scattered across, forming the most gorgeous of patterns when viewed from above.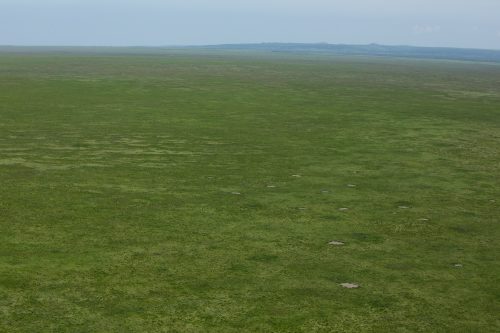 We arrived at the endless open plains of the Ngorongoro Conservation Area. There can be few massive, open grasslands, such as this left in Africa.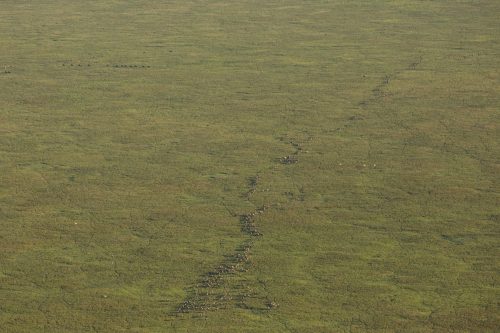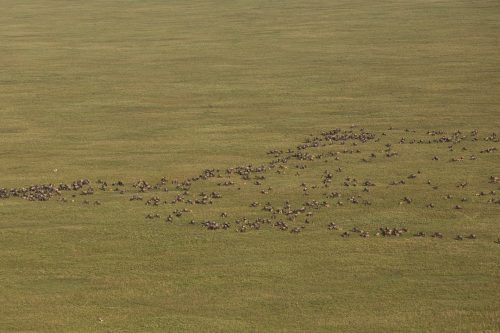 We managed to catch up with the wildebeest migration. Long lines of wildebeest slowly, but steadily, moving northwards. Almost all females, with a baby in tow.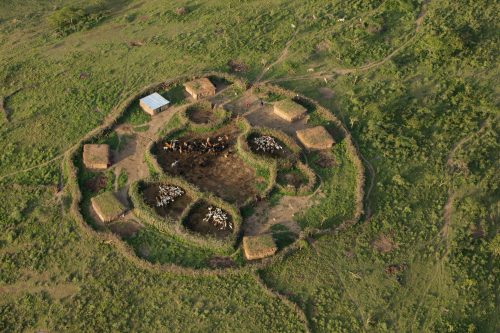 Traditional Maasai 'Manyattas.' A method of traditional housing in which the livestock is secured overnight in the centre of all the huts – reducing predation of the livestock by lions, leopards, hyenas and jackals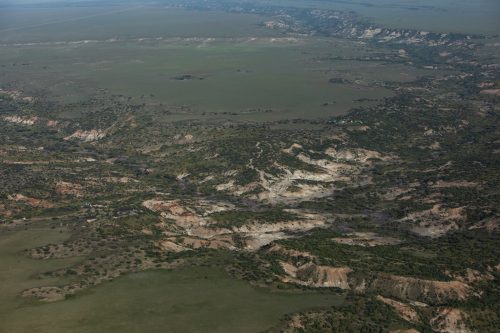 The Olduvai Gorge is without a doubt one of the most important paleoanthropological sites in the world. It was here that Mary and Louis Leakey made numerous crucial discoveries, pivotal in understanding the development and social complexities of the earliest humans, or hominins.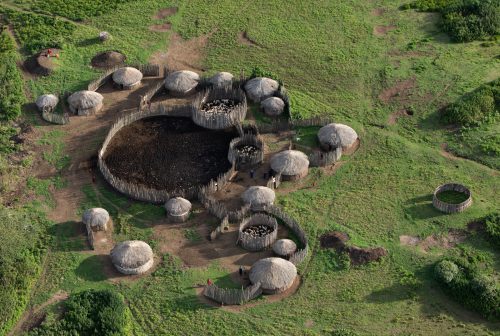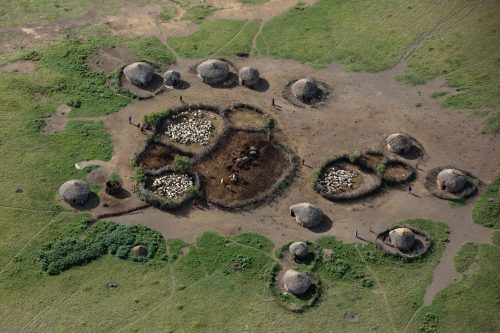 Gaining altitude fast we passed by the famous Ngorongoro Crater, seeing a few sparsely distributed communities.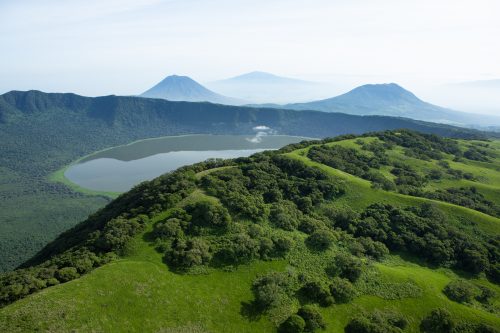 One of the highlights, of a trip already packed with highlights, was Empakai Crater, a caved-in volcanic caldera. I simply could not believe the colours–the verdant greens and the brilliant blues.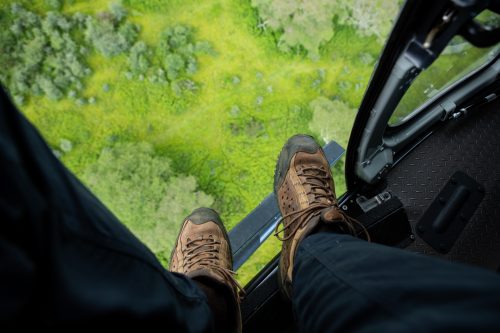 With the doors open up here, it is cold. But you simply can't beat that feeling.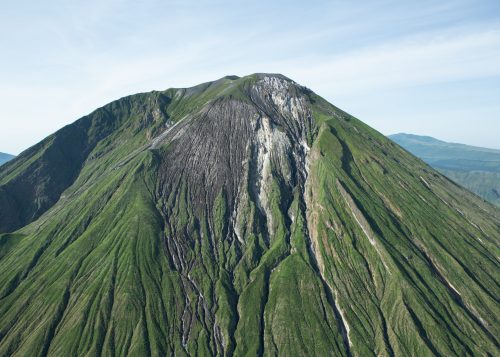 Ol Doinyo Lengai (Mountain of God) literally took my breath away. I had heard about this active volcano in books and had in the past seen it from afar. But never did I imagine that I would be able to circle around it and perch on top. Everyone who has seen these photos can not believe how green it was. Apparently, it is normally barren, rocky, sandy, and brown.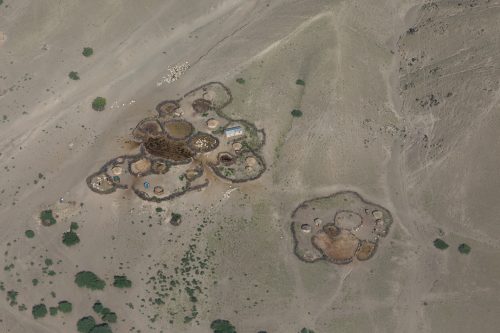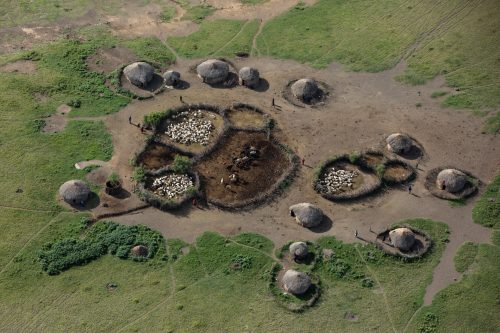 Dropping down towards Lake Natron the temperatures started soaring. Down on the ground it can easily reach mid 40s. Life here is harsh. At this stage, we needed to turn around and start heading back south-west towards Mwiba.
We passed back into slightly more lush environs. Goats and sheep play such a crucial role to the local people here, both in terms of diet and finances.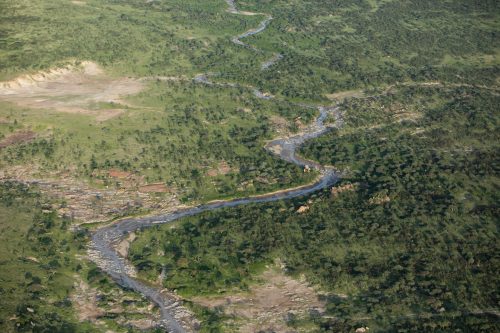 A small stream meanders its way through the conservation area – in weeks to come this will dry out and the landscape will transform.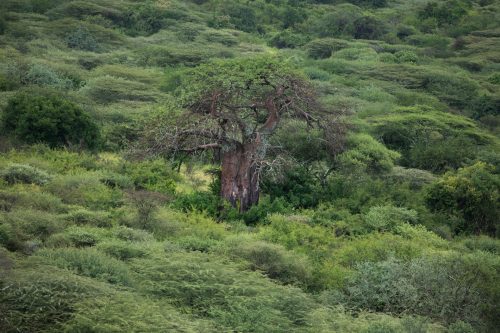 Back in Maswa and Mwiba we explored some of their magnificent protected lands. Ancient, huge baobabs stand proud amidst a sea of greenery.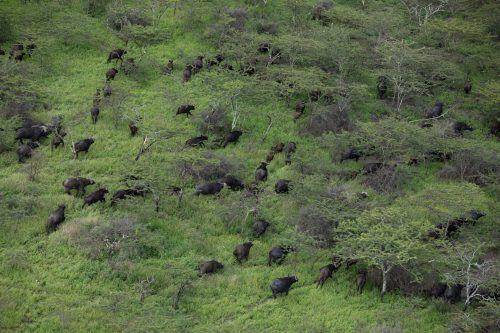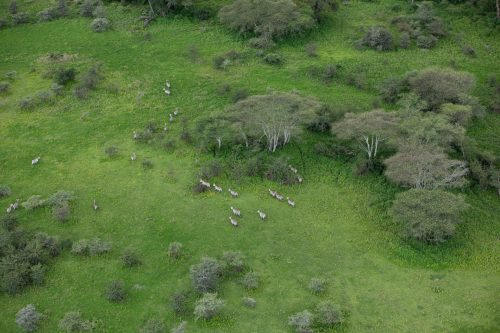 Large herds of wild, unhabituated buffalo seek cover in the thickets, while zebra dazzle against the lush green clearings.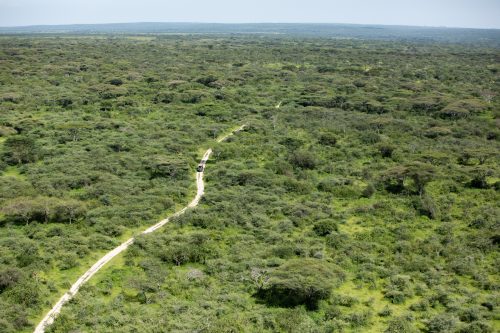 A single game-drive road winds its way through a forest of flat-topped Acacia tortilis trees. This is without a doubt one of the most spectacular wilderness areas I have ever seen.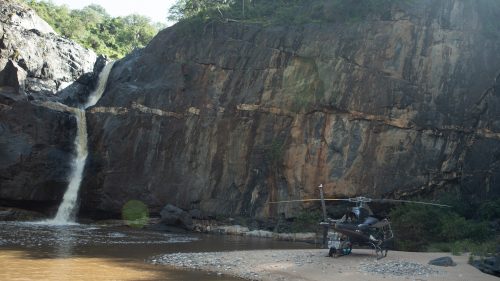 Ending on a high. We dropped down into a ravine, put her down on a small beach, and dove into a refreshing natural pool to cool down.
Subscribe for Weekly Stories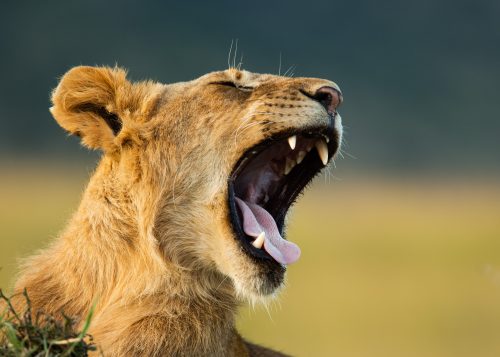 Angama Safari Offers
View the best deals for stays at Angama Mara as well as a crafted collection of exceptional East African journeys with Angama Mara at the cornerstone of your safari.
View all Safari Offers