This Week At Angama #131
This Week at Angama we bring you something different. Four world-renowned Kenyan photographers and documentary filmmakers came to stay to capture the Great Migration in their unique styles, bringing their fresh perspectives to the greatest show on Earth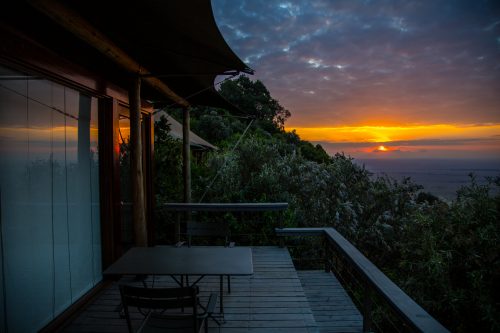 We've had the pleasure this week of hosting Clement Kiragu, Mutua Matheka, Trevor Maingi, and Josh Kisamwa at the lodge. Although their photographic niches vary, they all share a common love for the place we at Angama call home - the Maasai Mara. Here's this week's experience in their own words.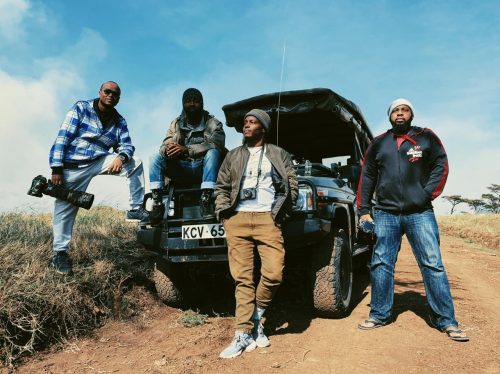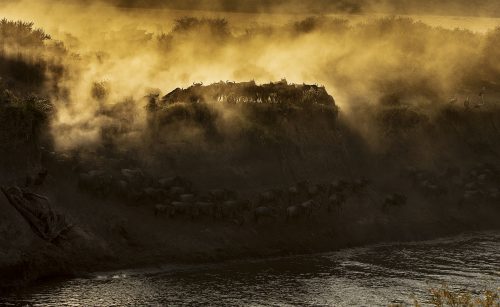 The 2020 Great Migration has arrived. I have been eagerly awaiting Kenya's decision to re-open international travel and I was so excited when all this went to plan.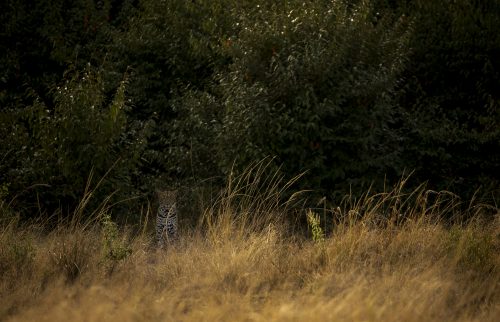 As a wildlife photographer, location is everything. Once you decide on what you want to photograph, then you have to be at the right place at the right time - and that means staying at the right lodge.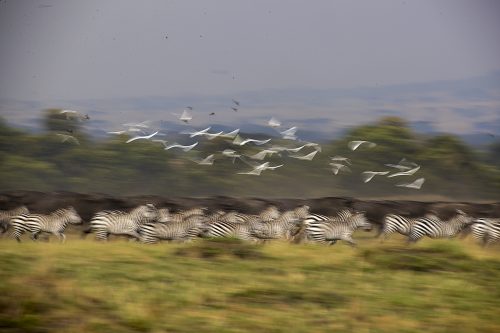 I knew I wanted to photograph the Great Migration as the wildebeest crossed the Mara River during the 'golden hour'. This meant I needed to be on location in the Mara Triangle to make it on time to capture the morning light.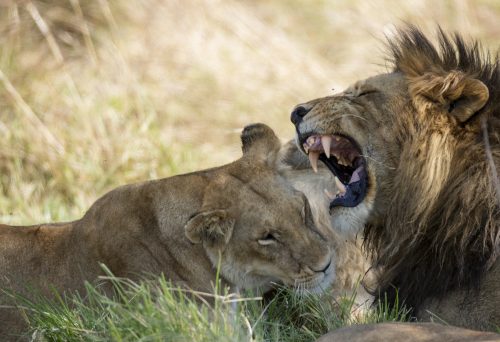 Staying at Angama Mara has given me the opportunity to be at the perfect spot in just 45 minutes. During this trip I have been able to take some of my best Migration images since taking up wildlife photography in 2014. It's been a wonderful week and I look forward to the next five days.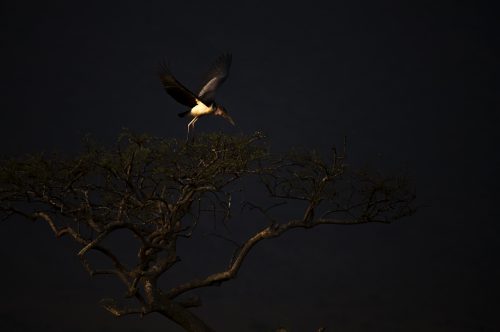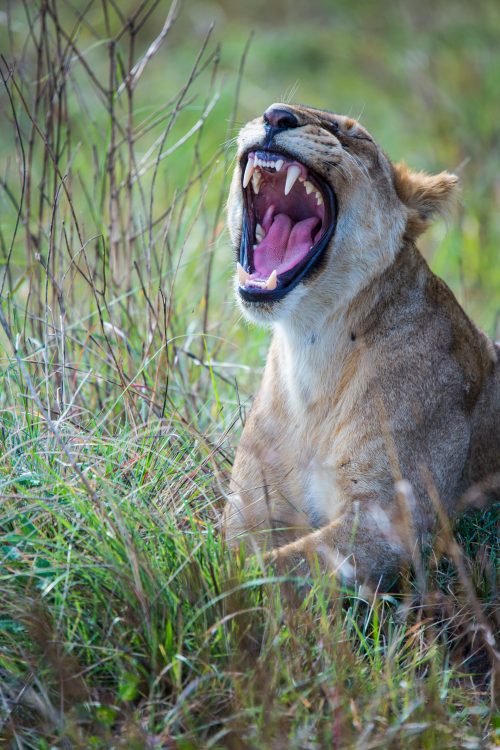 It has been a while since I have been to the Maasai Mara and it is always exciting to be back.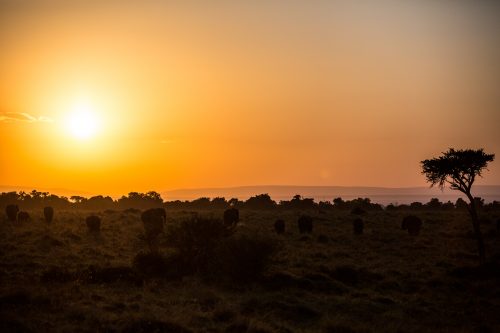 You cannot exaggerate the beauty that nature offers while you are here, it is absolutely stunning.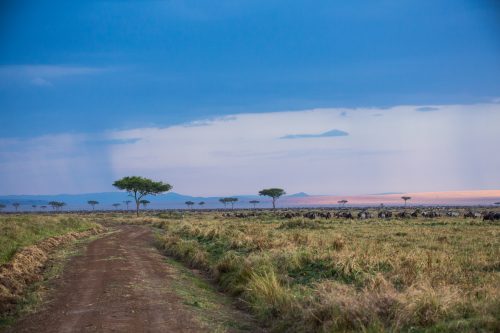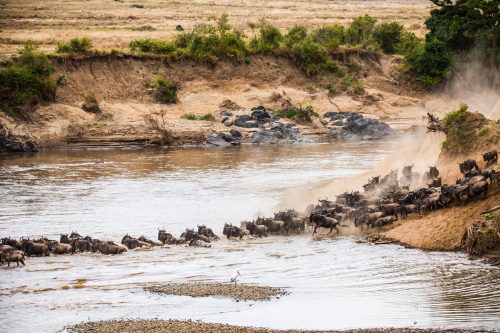 Being away from the city and immersing yourself in the spectacle that is the Mara is priceless. The Maasai Mara offers wildlife, landscapes and a 'golden hour' beyond your wildest dreams.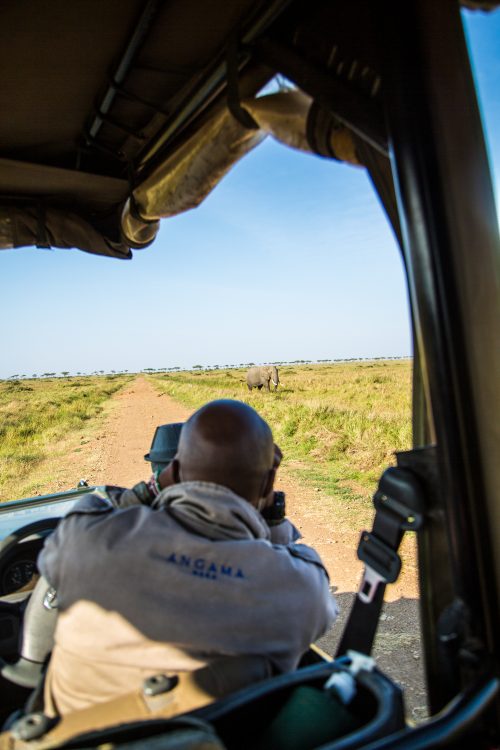 Angama Mara tops off your experience with friendly staff, thoughtful architecture and everything you could possibly need for a luxurious stay. I loved my trip to Angama and it will live on in my memories for a long time.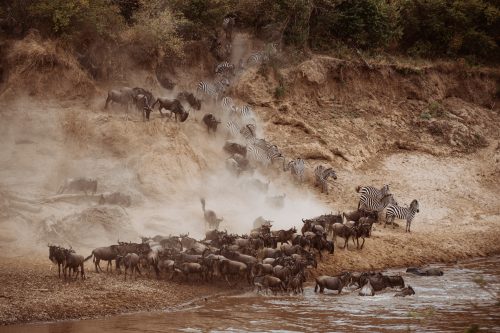 Before I say anything, I should admit that this was my first Migration experience. I didn't expect it to be this magical though. Firstly, I didn't know that zebra also cross with wildebeest. I noticed the zebra are much more cautious and seem to wait for each other and cross as a group.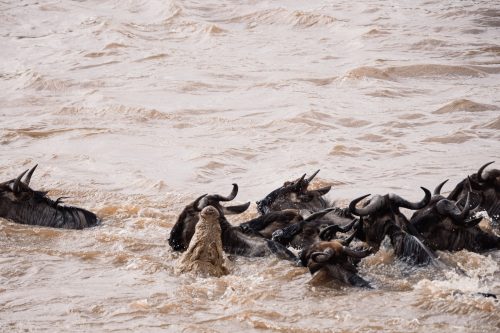 At one point, we were discussing how we hadn't seen a crocodile kill despite having watched two crossings. Just 10 minutes later, we saw a crocodile swimming towards the wildebeest, managing to take one down.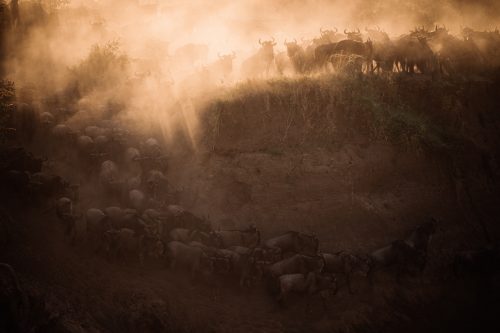 The day before we had seen three crossings. One of them was a long crossing of more than an hour, so a day later, I wasn't expecting it to get much better. But then, the sun was shining through the dust, hitting the wildebeest as they crossed – the forth crossing we had seen at the most magnificent from a photographic perspective.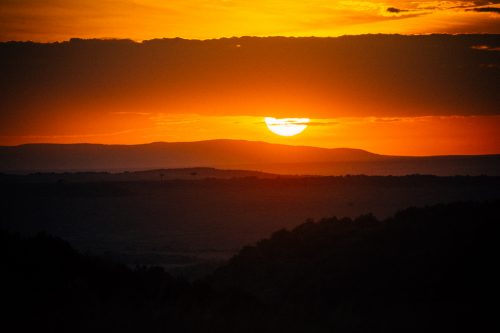 I love sunrises and the idea of every day starting with such extreme beauty. Every sunrise I've seen in the Mara has been spectacular.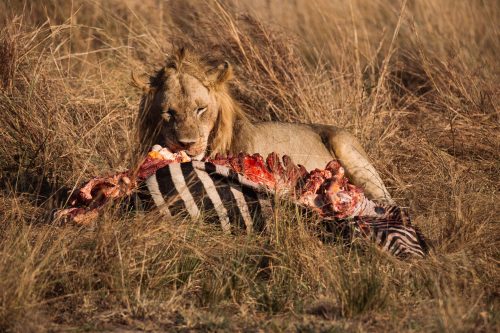 We hadn't seen many lion in the first two days and I was starting to get worried. But then Adam saw three lion, one of them feeding on a fresh zebra kill. It was truly one the most grotesquely beautiful things I've ever seen.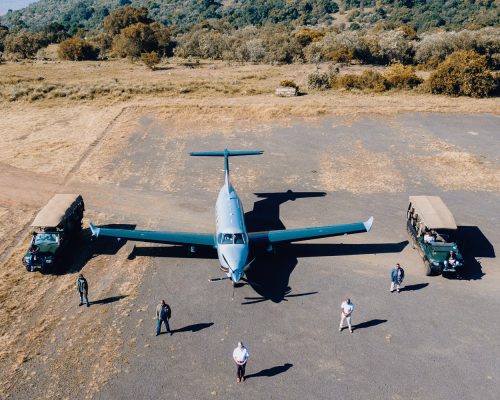 My epic experience from the moment we took to the skies, flying in style thanks to East African Air Charters. We landed and the welcome was amazing.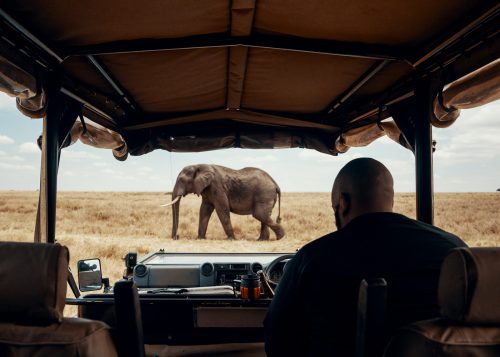 One thing I love about nature is how unpredictable it is. One really can't plan for anything. The best you can do is always be ready.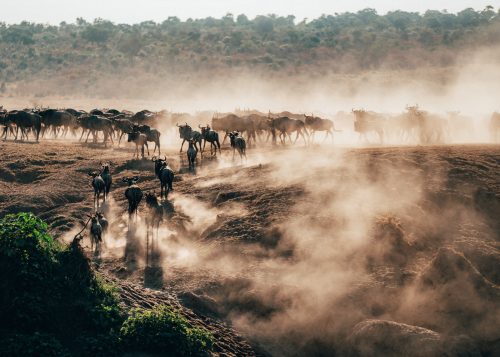 I have been to the Mara a couple of times but this trip has been my favourite. Almost no cars and perfect light, everything was perfect.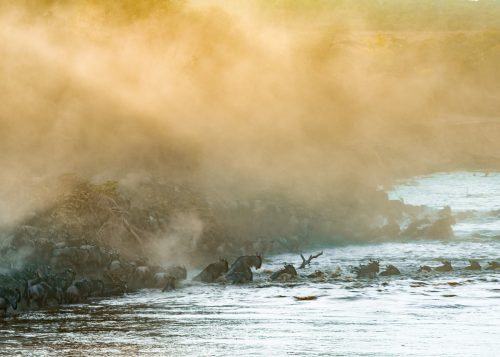 The build-up to the crossing is one of my favourite parts about this time of year. It is completely unpredictable and you are never sure how long it will take the animals to cross. All you can do is sit and wait, hoping you'll be lucky.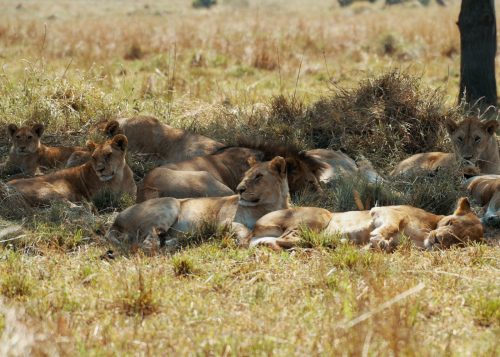 This is one of the most impressive prides of lion I've seen in a while, looking at them laze around was really a sight to behold, though I was hoping they would put on a show - a hunt, why not?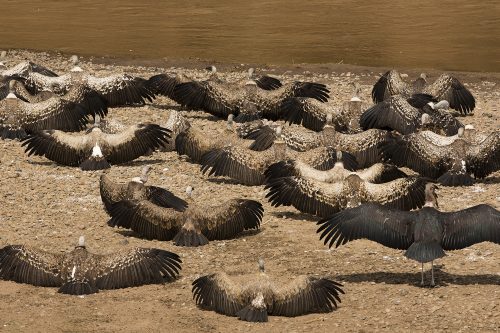 This time two years ago, after glutting on the washed-up carcasses a wake of vultures sat with their wings spread to help burn off the parasites in their feathers.
Subscribe for Weekly Stories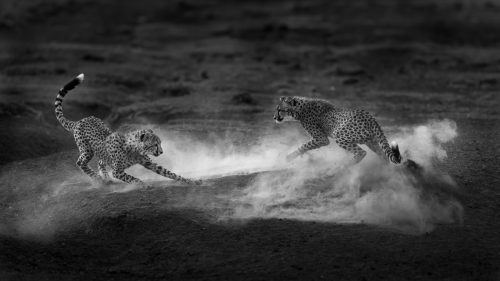 The Greatest Maasai Mara Photographer of the Year
A competition proudly presented by the Angama Foundation in order to raise funds for conservation initiatives in the Maasai Mara and celebrate the incredible reserve along with the photographers who best capture it.
Read more about the competition