Nicky rediscovers the joy of driving through Northern Tanzania
Before flying became the norm in East Africa, intrepid safari goers travelled by car from Nairobi to Seronera in the Serengeti in Tanzania, did a U-turn and drove all the way back to Kenya. When planning a mid-December safari in northern Tanzania I gave into a nostalgic desire to drive, not fly. Best decision of 2018.
First things first: check in with all my good friends operating in northern Tanzania and invite myself to stay. In our industry we unashamedly crash in each other's beds and how lucky we are. I hadn't been to Tanzania for five years and was beginning to squirm when our guests asked me about various destinations there. It was a long overdue and much longed for return safari catching up with old friends and making new ones.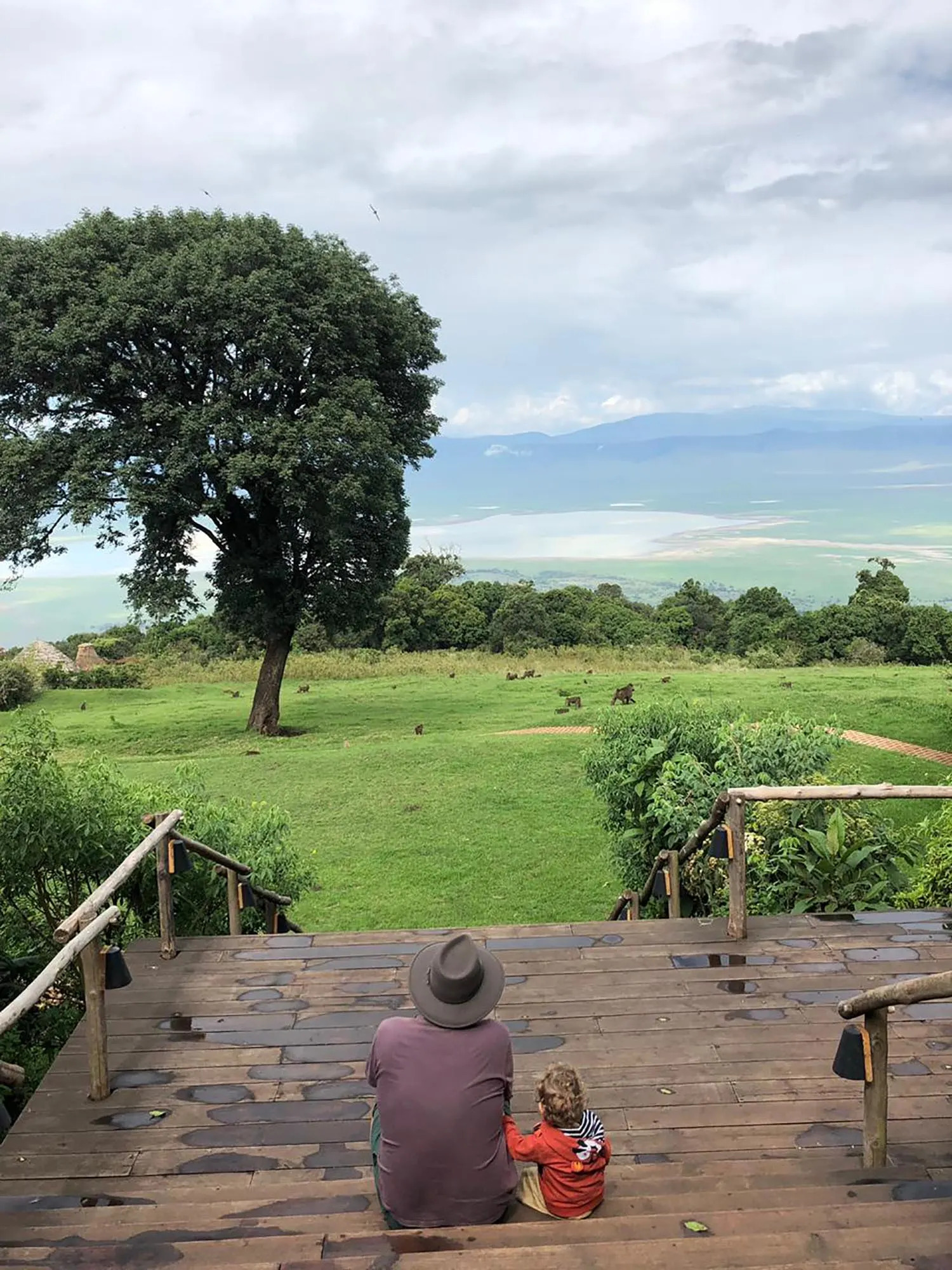 And for any families planning an adventure with young children I couldn't recommend this safari more highly. Willow, my 20-month-old grandson, had the time of his life – all 500km of it. A few travel tips: be sure to pack a car seat as not only does it allow the occupant to see out of the window but also traps him/her during long, bumpy drives. Each day was designed around Willow – eating, sleeping and leg stretching. He spent much of the time negotiating with our wonderful guides to sit on their laps and drive with them.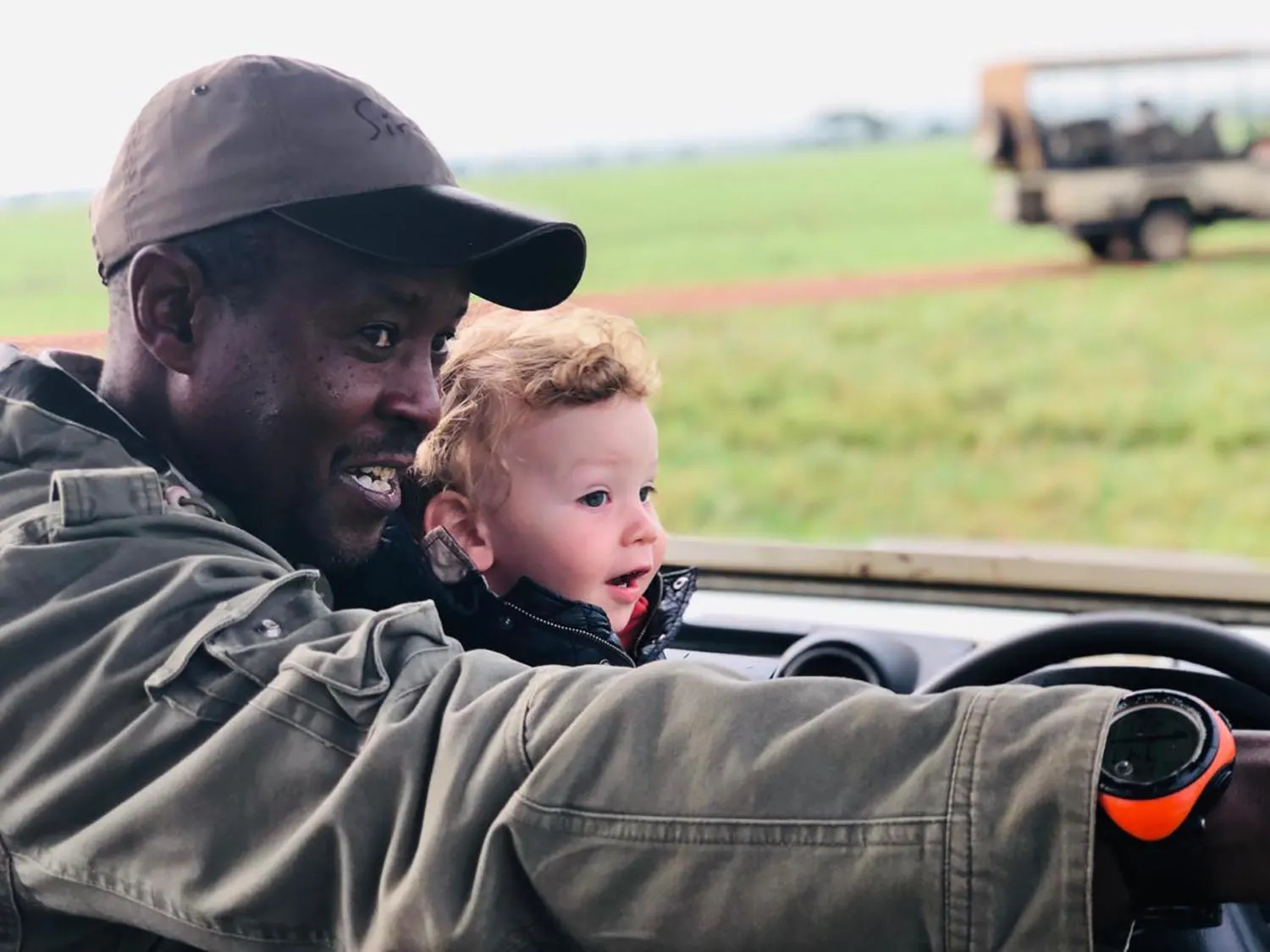 First stop was Kilimanjaro International Airport (yes, we flew in from Nairobi – we were not that adventurous) where we were met by the charming Emmanuel from A&K and bundled into his super-comfy Landcruiser which was to be our home for the next five days. But before we could get into the car, we were ambushed by four dear old friends from my days at &Beyond who surprised us with not only a welcome but a delicious breakfast along the way.
To say this part of Tanzania has dramatically changed since I worked there between 1994 and 2009 would be putting it mildly. It was fascinating to see the sprawl of Arusha, now home to two million people, the spread of Mto wa Mbu and the thriving buzz of Karatu, all of which have surely doubled in size since I was last there. The drive gave us an opportunity to enjoy the colourful markets, donkey carts, young Maasai herdsmen and energy of people going about their day.
Just after Karatu, as we were ascending the Ngorongoro Massif, we turned off the main road, bumped along for five kilometres and arrived at what must be the Shamba from Heaven, Gibbs Farm. Just when I thought we had the loveliest shamba in East Africa, I was firmly put back in my place. Gerd, Lee-Ann and their staff spoiled us with a beautiful family suite (new and highly recommended), delicious shamba-to-table meals and the best afternoon tea ever.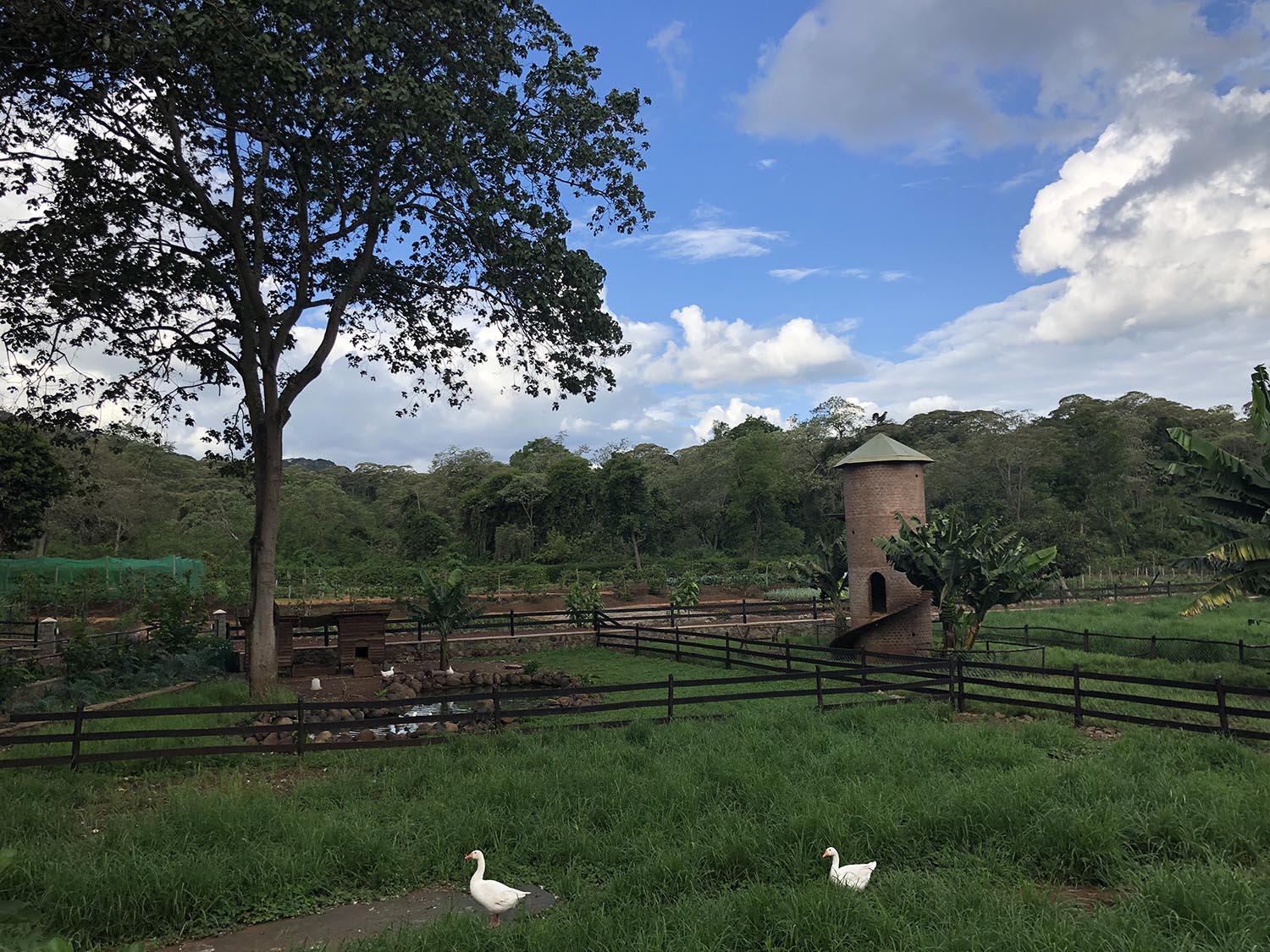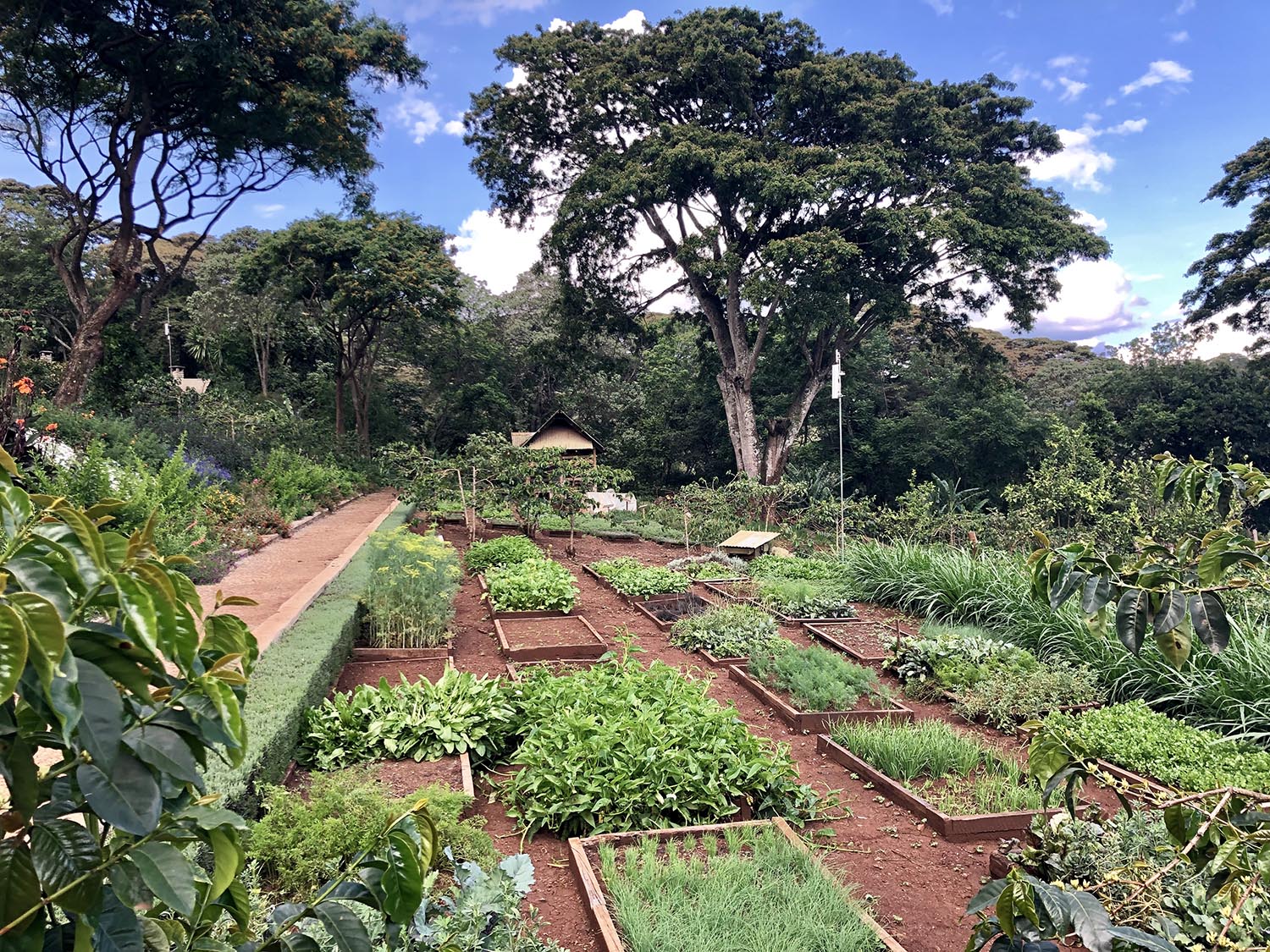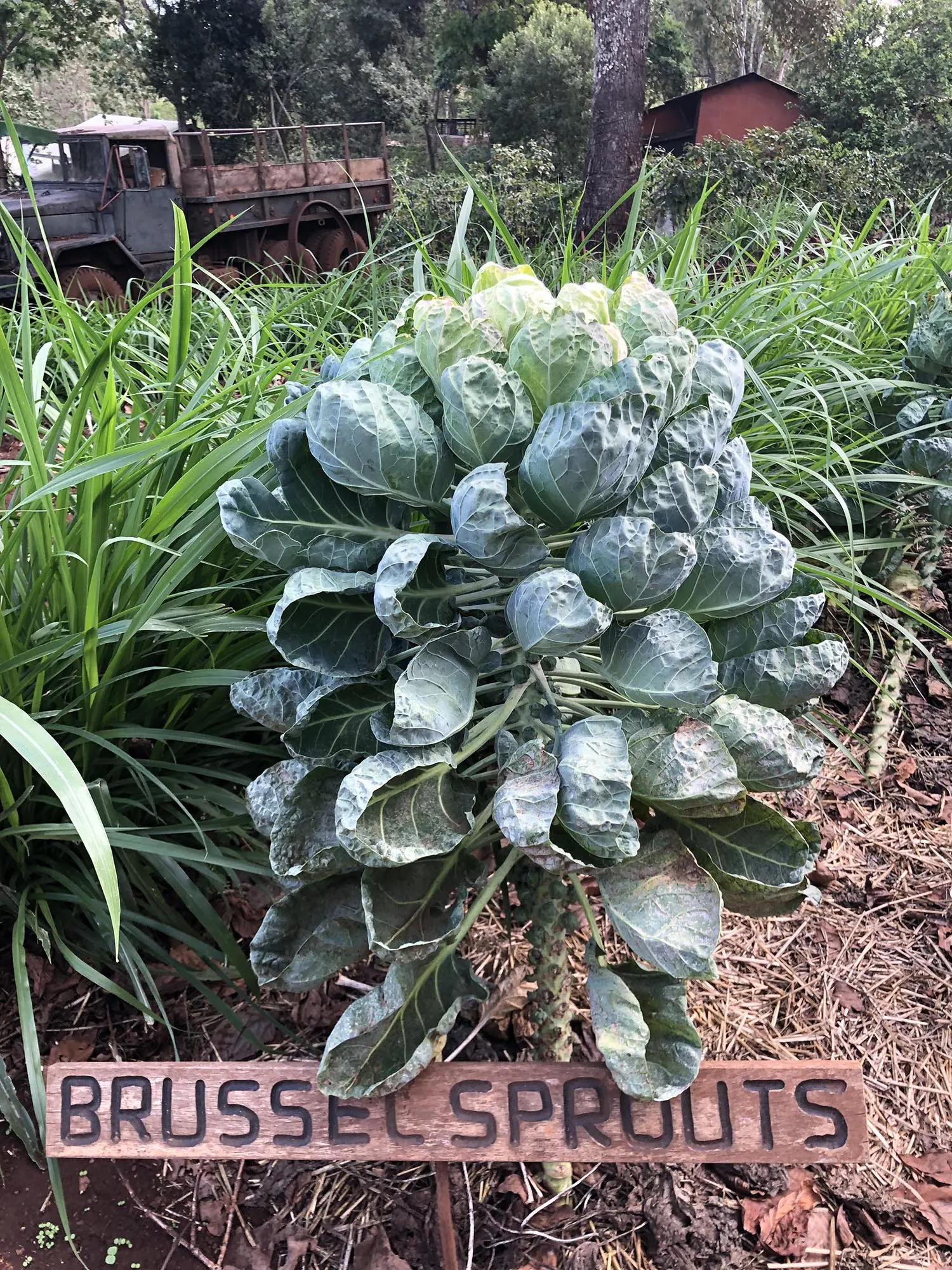 From Gibbs Farm we explored the Ngorongoro Crater and my travel tip here would be leave before dawn, enter the park as it opens, and be the first at what must surely rank as one of the world's most spectacular viewpoints.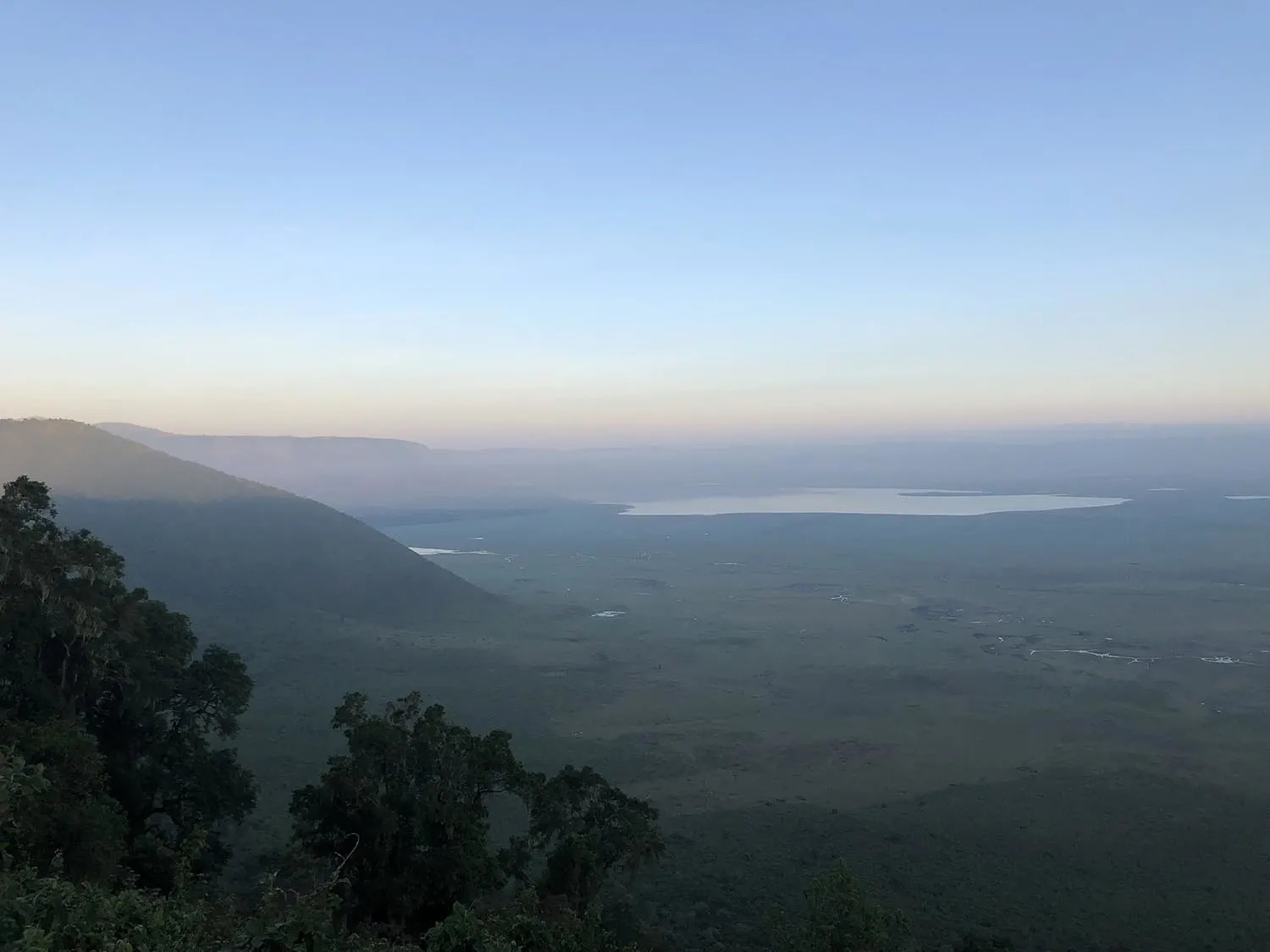 From here, we turned right and drove anti-clockwise around the rim (with a 15-minute crawl behind an uncooperative elephant bull) descending just before Sopa Lodge and arriving at the Ngoitoktok picnic site way before anyone else. Being low season, we saw very few other vehicles as we meandered around the Crater floor for the next few hours. It was just as lovely as I remembered it. After ascending, we popped in for tea and hugs at the one and only Ngorongoro Crater Lodge. It was good to be back.
Our next destination was the Serengeti Four Seasons way across on the other side of this remarkable wildlife kingdom. There was almost never a moment when we weren't seeing something and to our delight, we drove slap bang into the Migration on its way back to the southern plains for the calving season (perfect timing mid-December to find them between Naabi Hill and Seronera). I am sure I recognised a couple from when they were hanging out below the lodge late October.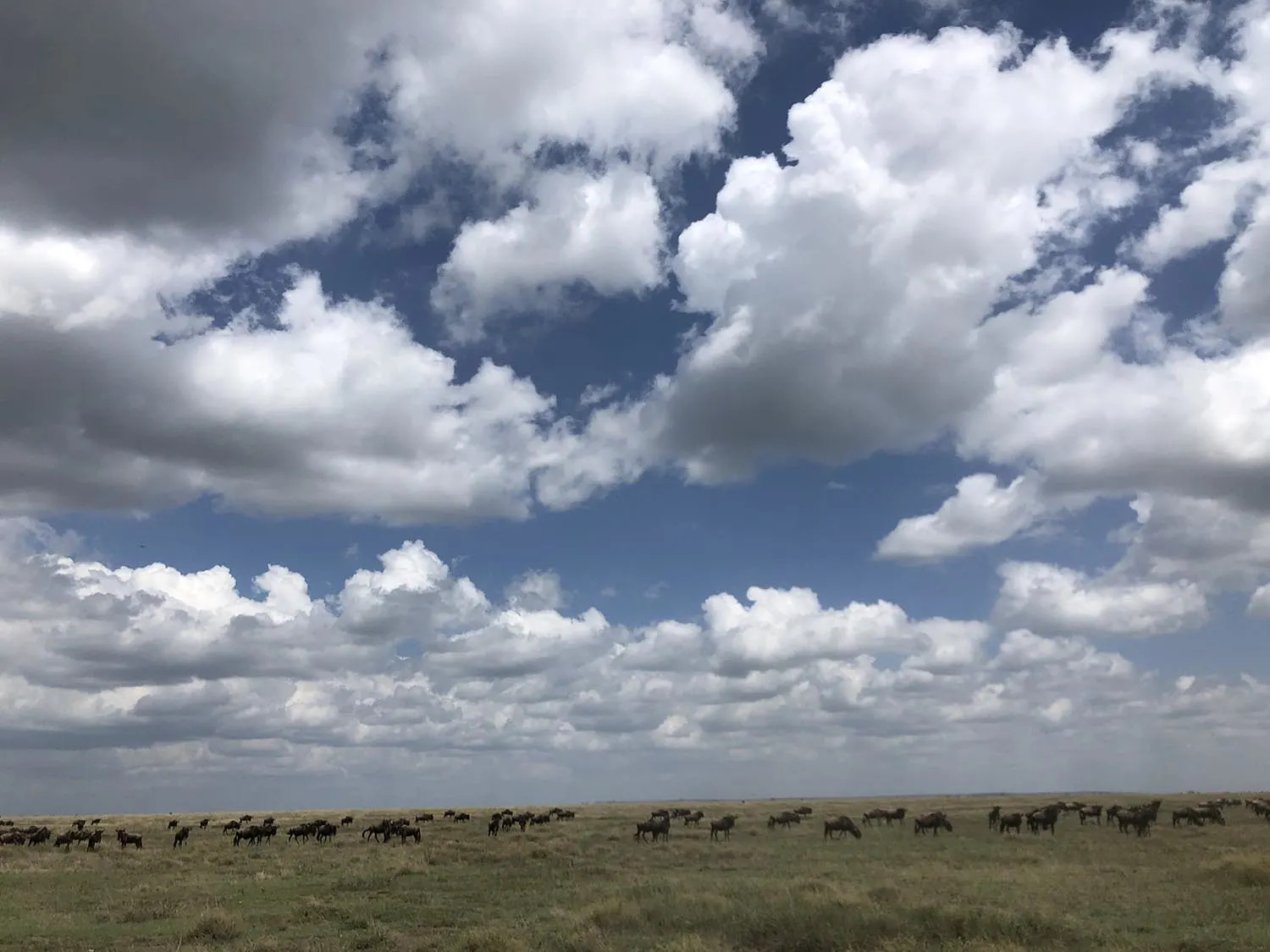 We share many guests with the Four Seasons, and I was curious to understand why they all love it so. The answer is easy: simply one of the finest lodge hospitality teams I have ever experienced. Under the energetic, detailed and delightful leadership of Martin Cody, guests are made to feel like they are the only ones in residence. And the next jewel in the crown below the staff is the Discovery Room. That took my breath away. And got me thinking …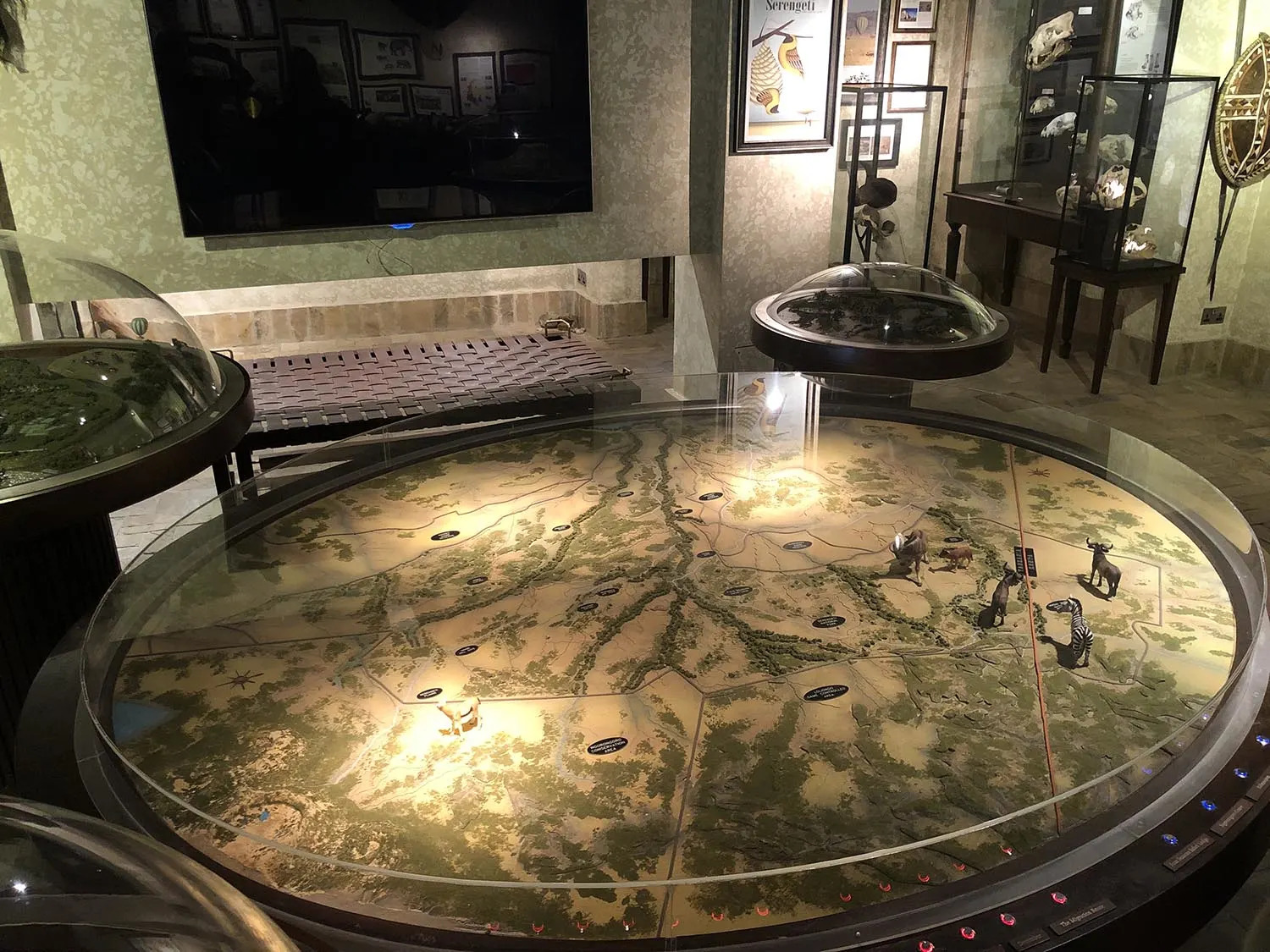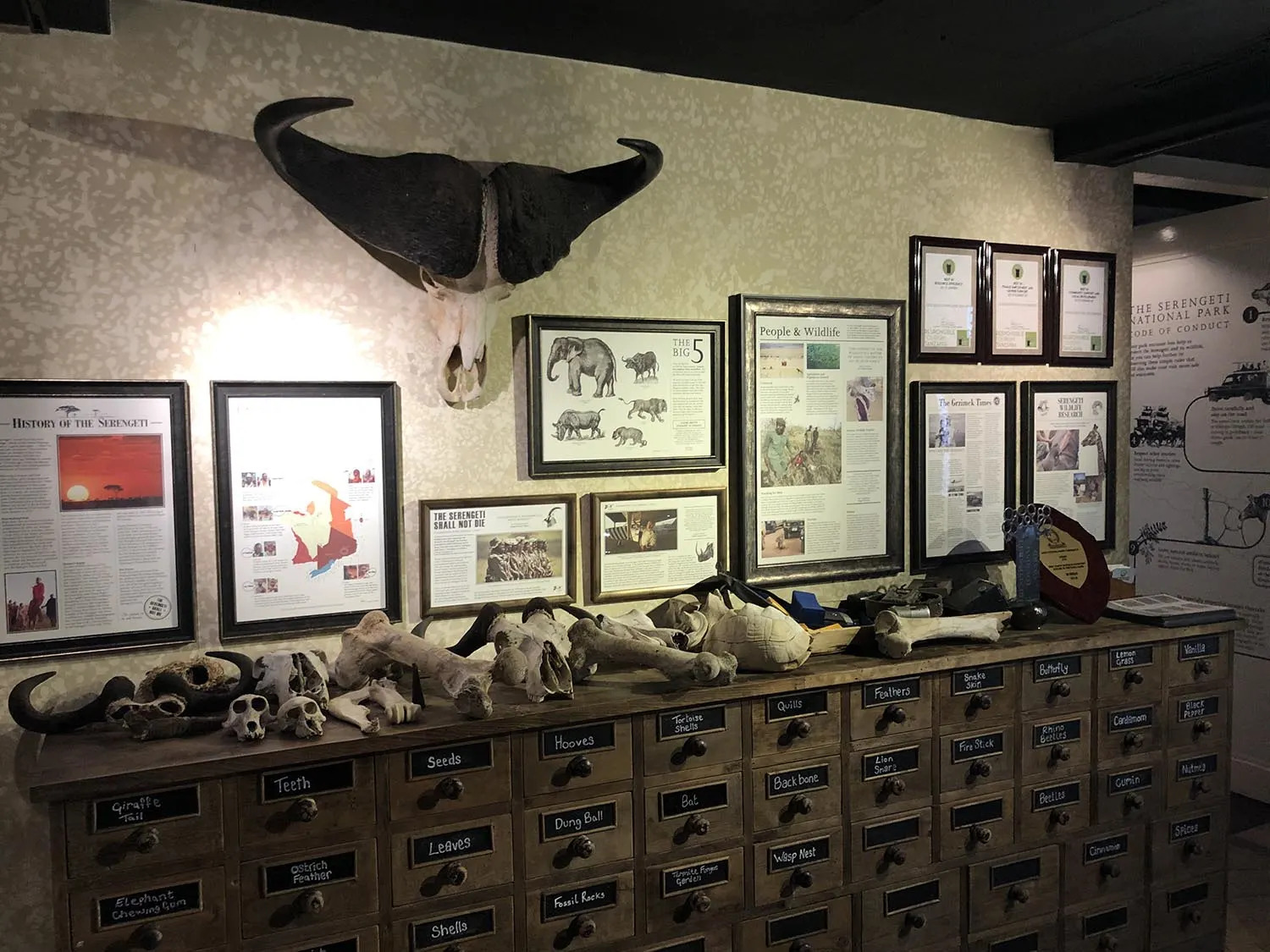 We bade Emanuel a sad goodbye at Fort Ikomo and instantly fell victim to the charms of our Singita Grumeti guide, Koki. Willow simply replaced one lap with another with little regard to any form of past loyalty. On our way to Sasakwa, we said a quick hello to Gabi who manages Faru Faru and check it out – we were one of the first guests to see the handsome refurbishment. On arrival at the Queen of the Serengeti, Sasakwa, I knew immediately I would be hard pressed to leave after two days. Crikey, but this lodge is just utterly gorgeous. No other way to describe it. Bronwyn and her team spoiled us rotten: our family cottage/house with pool that plunged off the edge of a cliff, food and wine on another level, fabulous game including a cheetah sighting that never seemed to end, great massages and warm and caring service.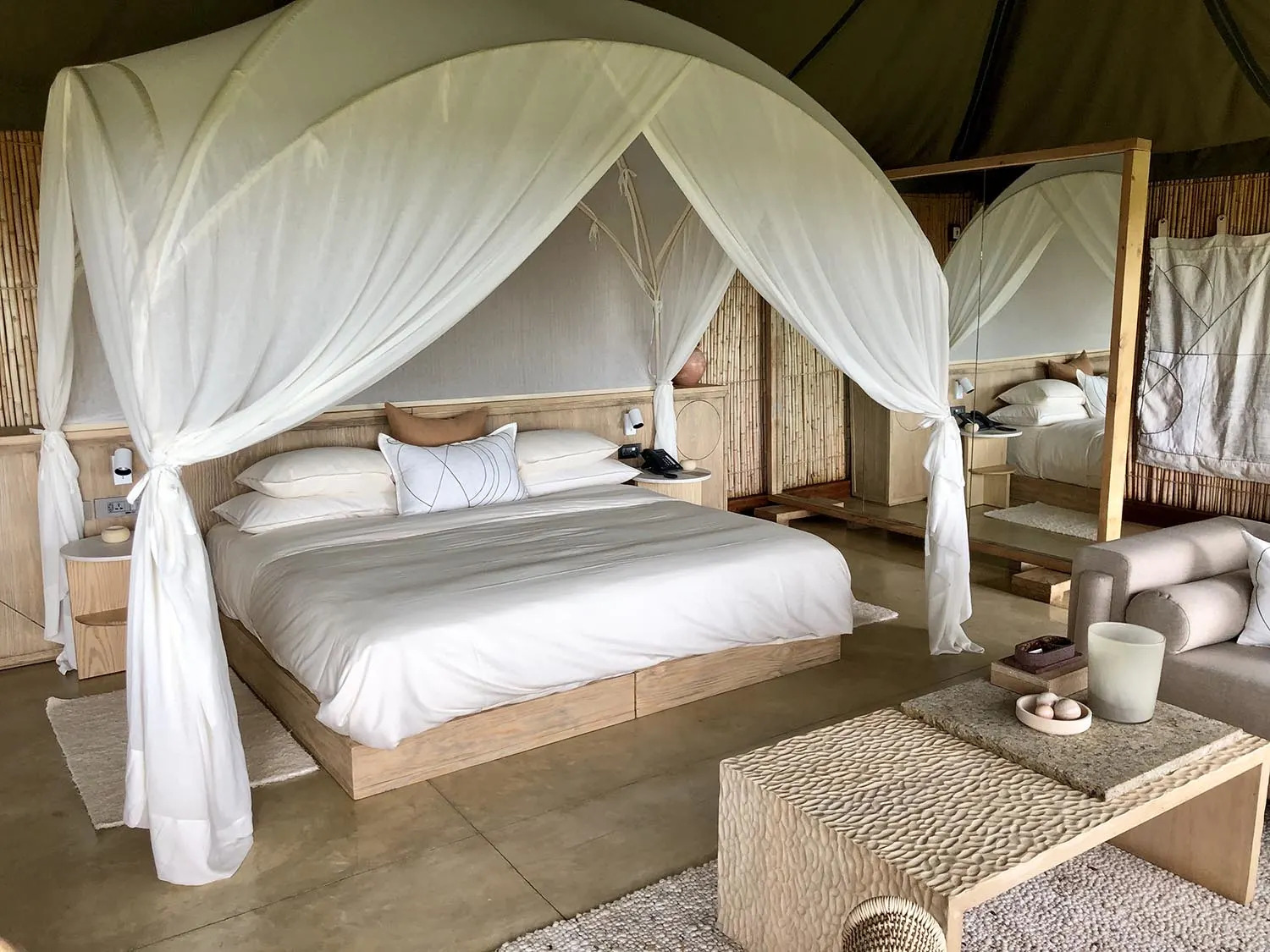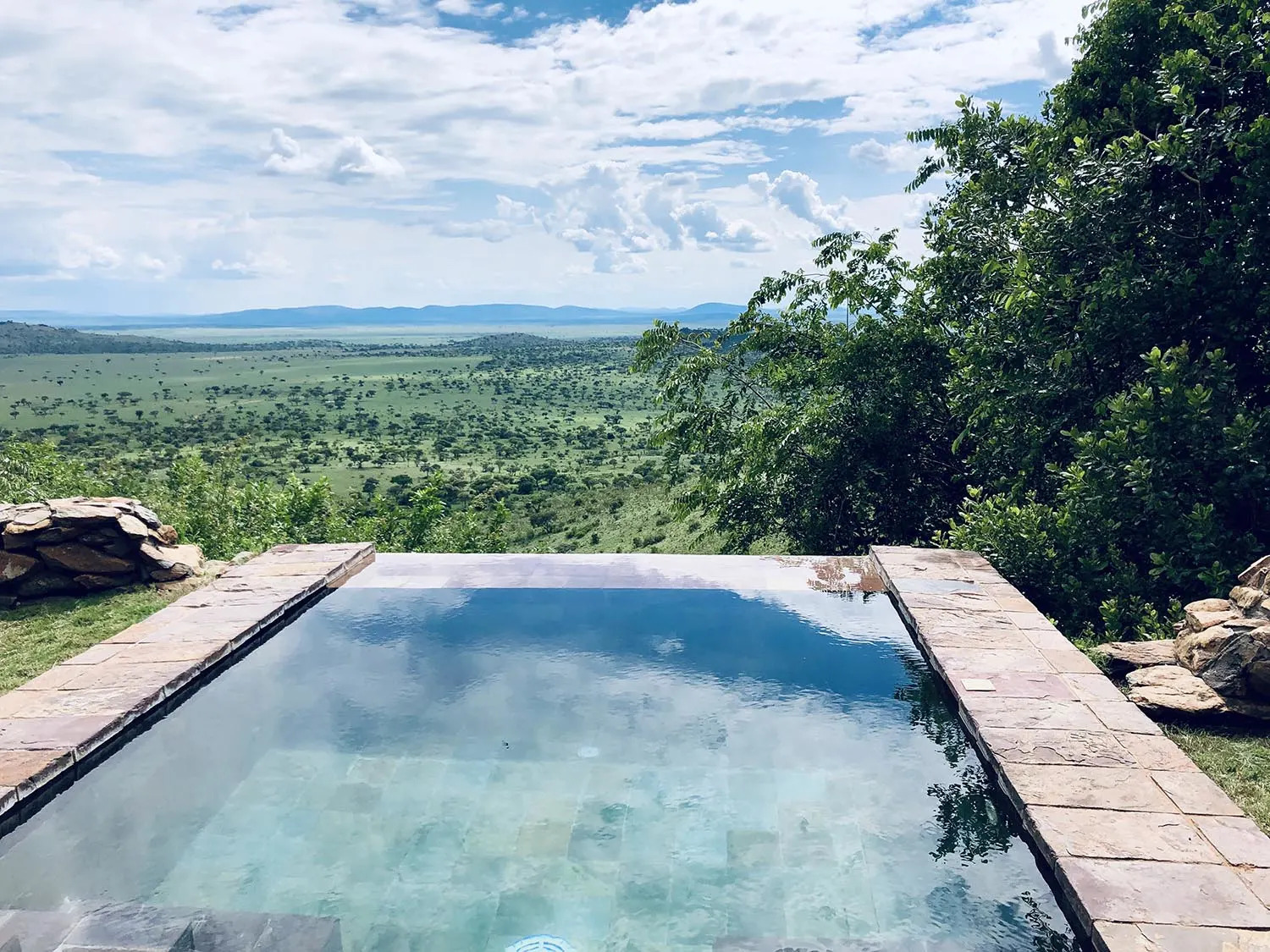 On 21st December it was time to head back to the Mara and all the craziness that the 12 days of Christmas brings our industry. Yes, we flew back via Tarime and Migori to Angama and dived straight back into the real world of delighting our guests.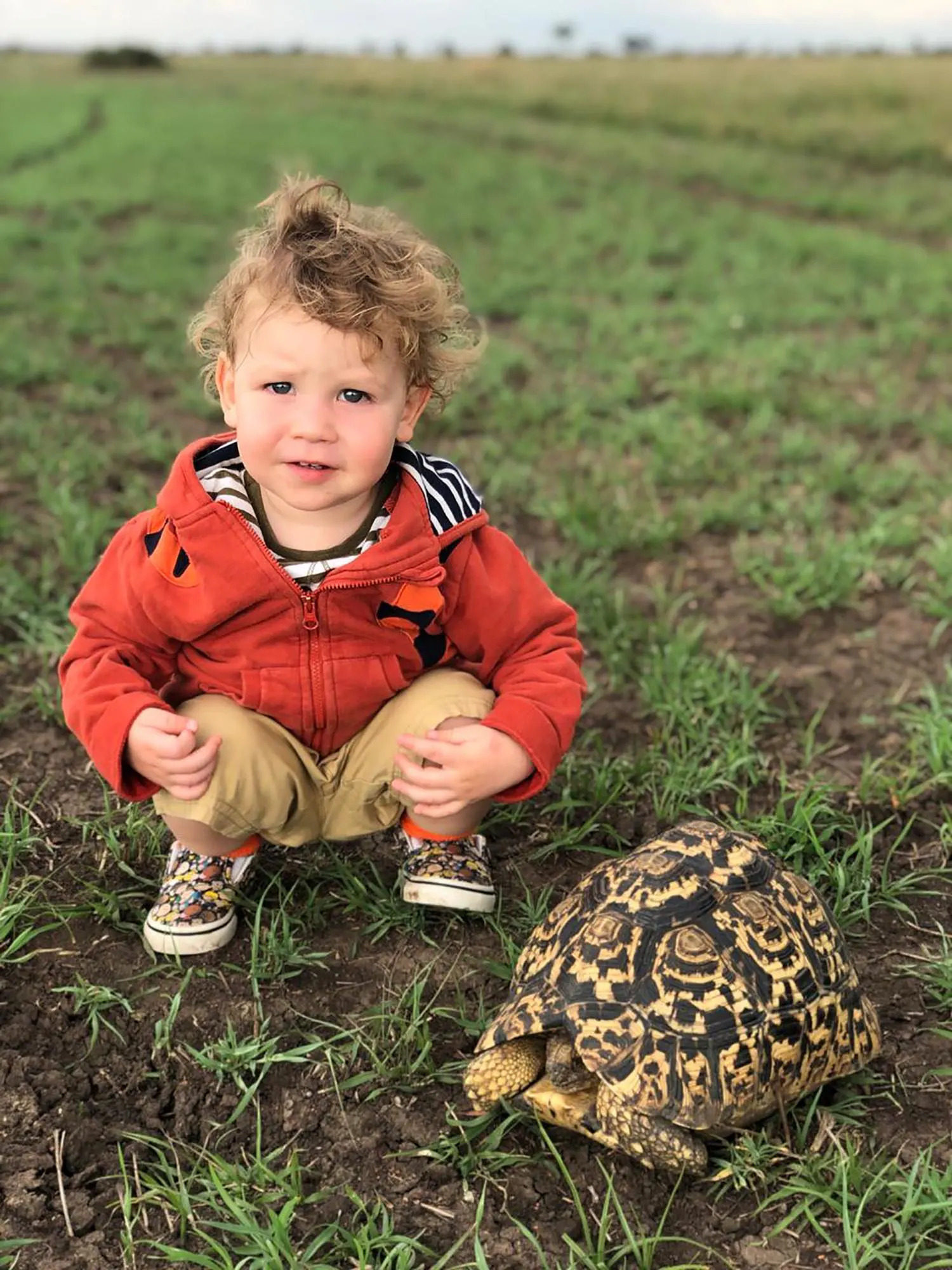 Note from the Editor: Thank you again to all our dear friends who took such good care of us. I am sorry to say this but we will be back.