This Week At Angama #179
It's high season at the lodge and everyone is running to and fro, but like time, the Mara waits for no one. To the relief of those of us sitting in cities with pigeons and pomeranians, here is our wildlife fix

With the Great Migration looming ever closer, it's one of the last opportunities to appreciate the quiet moments in the Mara. This stillness is always a delight from the basket of a hot air balloon, but even on the ground, the mornings have offered up some truly peaceful moments. Luckily, Adam has provided us with some photographs.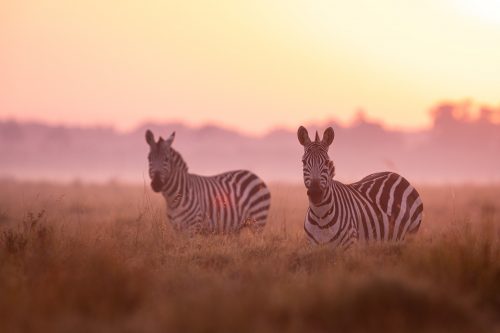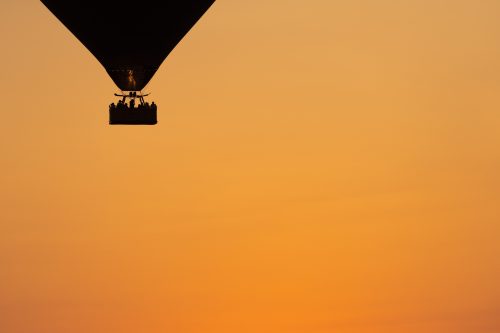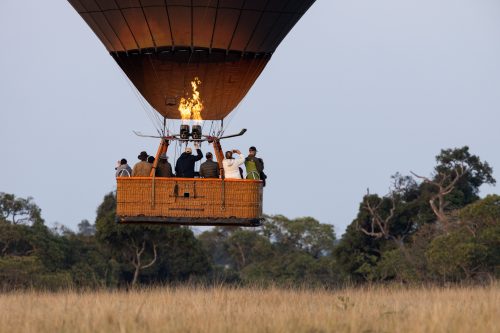 Game drives have been very fruitful for guests who have had some close encounters with elephants, leopards and lions to name a few. The Mara might be known for its big open spaces, but there is something exhilarating about being in close quarters with these wild animals.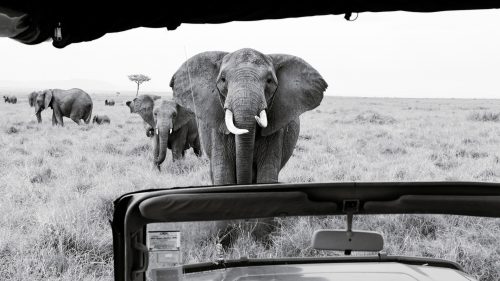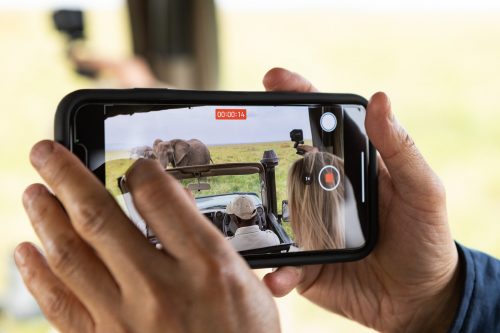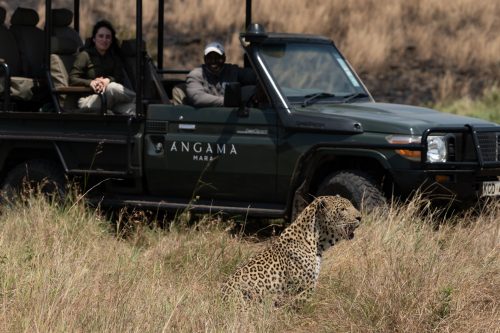 It would pay well to be an optometrist in the Mara right now, with at least three lions needing a consultation this week. First up, we have the River Pride female whose eye was scratched badly in a fight, we presume. The Kenyan Wildlife Service had to step in and Dr. Limo removed her eye on the 21st of June. We were happy to see her out and about with a good prognosis. One-eyed lions have a remarkably high success rate which goes to show how incredibly strong their vision is to start with.
The next patient is Kibogoyo of the Bila Shaka coalition whose rather deranged look caught Adam's attention. On closer inspection, this strangeness was due to the fact that one of his pupils is bigger than the other. This is known as anisocoria, a condition in which the pupils of the eyes are different sizes. There are a number of reasons that could explain this symptom, but either way, he is certainly looking a bit worse for wear.

The last patient of the week is Chongo, whose bad right eye gave him his name (chongo literally meaning 'bad eye'). An old injury, it's obvious that it hasn't had much of a negative impact on his life as he continues to thrive into his seventh year. For those interested in reading more about the different lions in the Mara read on here.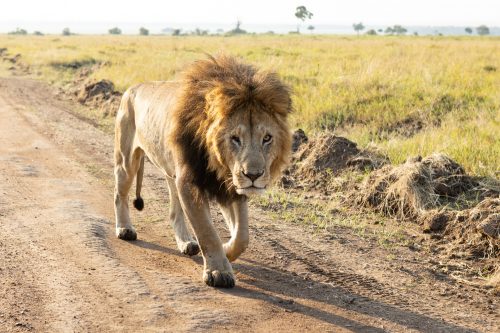 One animal with no ocular challenges is this three-year-old juvenile martial eagle, whose eagle-eyes left an open billed stork powerless. The martial eagle's hunting technique relies heavily on its exceptional eyesight as it soars and hovers overhead before striking down on its prey. The Latin name of the martial eagle is Polemaetus bellicosus. 'Bellicosus' meaning warlike or fierce which is quite fitting for both its looks and its incredible hunting ability. The Mara Raptor Project banded this particular martial eagle in December 2018 near Main Crossing and has been monitoring it since with the aid of the Angama Foundation.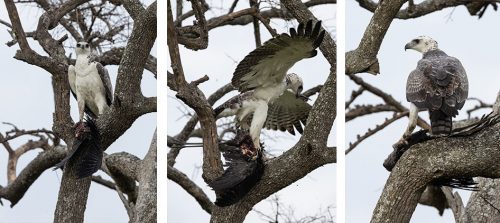 The Angama Pride has learnt a lesson from the apex predator of the skies and has formed a habit of climbing trees – perhaps to get a better vantage point? 'Tree-climbing-lions' is an interesting phenomenon not often seen elsewhere. Despite having retractable claws (an absolute must for all ambitious tree-climbing cats), lions have not typically evolved to climb trees, with their size being the most blatant hindrance. Nevertheless, these lionesses manage to make their way up and perch quite contentedly amongst the leaves.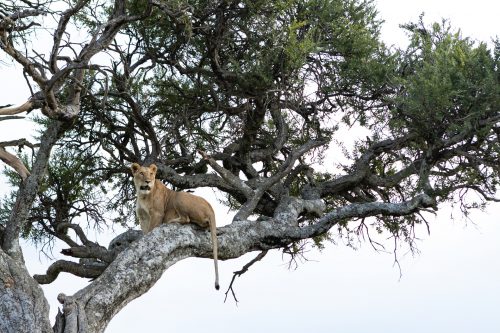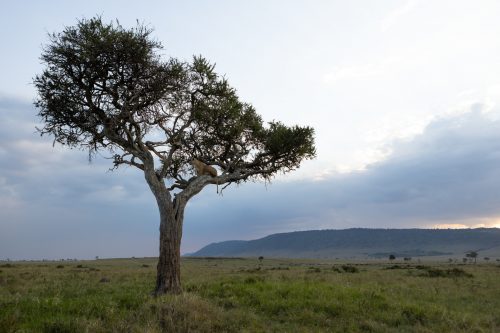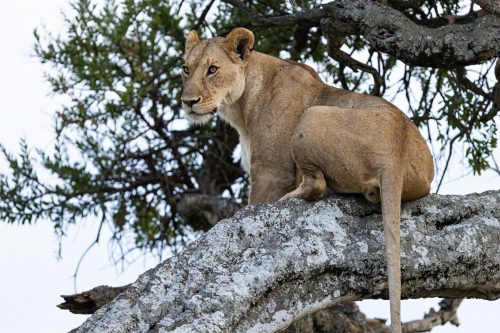 With that, another week at Angama has wrapped. Who knows what next week will bring? We, the city-dwelling-nature-loving readers, wait in anticipation to find out.
Just one year ago we watched with amusement as Kibogoyo tried his best to woo two lionesses of the Mugoro Pride. It is a bit alarming to see the deterioration of his condition in just one year.
This week two years ago we were also enjoying the peaceful mornings of the Mara. However, it was even shorter-lived as the mega herds had already arrived.
Subscribe for Weekly Stories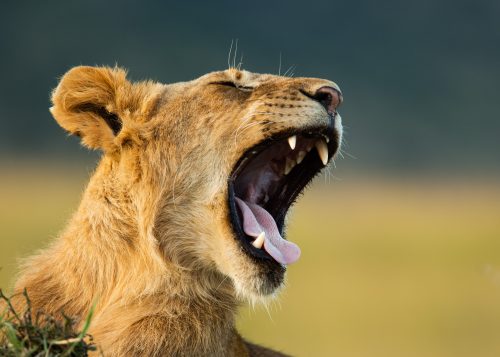 Angama Safari Offers
View the best deals for stays at Angama Mara as well as a crafted collection of exceptional East African journeys with Angama Mara at the cornerstone of your safari.
View all Safari Offers