This Week At Angama #146
While Adam is out in the field with guests, Laura writes about how the rest of us are left daydreaming about the emerald grasslands of the Mara, wishing Covid away so that we can race back there to enjoy it ourselves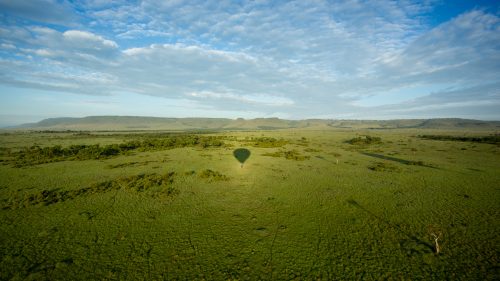 Dramatic late afternoon downpours are an almost daily occurance in the Mara at this time of year. It makes for the most wonderful landscape photography of sunny starbursts and fractured puddle-reflections.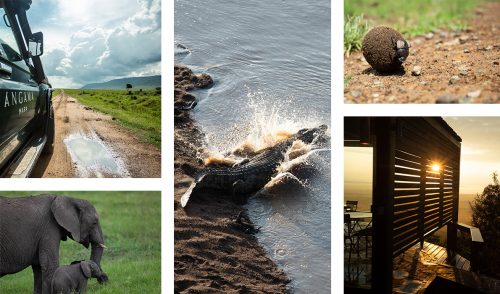 The landscape sings after these showers, bringing to life all manner of creatures, from small scarabs to giant pachyderms. The crocodiles are content and hippos happily wallow in the fresh water brought by the rain.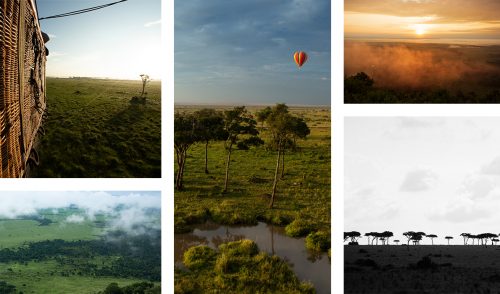 Offering vistas perhaps second only to the Angama Mara deck, the best place to enjoy early mornings in the Mara is from a basket in the sky. The hot air balloons have been flying at dawn on most days, delighting guests with unrivalled views of the endless green savannah, and the captivating natural textures of the area's topography.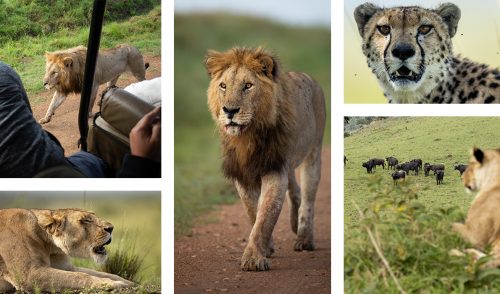 The heavy rains have drawn some of the Mara's lion population further up the escarpment in search of drier terrain. We're not complaining, as the route from the lodge into the Mara has been peppered with predators, much to our guests' delight. The guiding team enjoyed sightings of no less than 18 different lions in one morning this week; record-breaking, surely?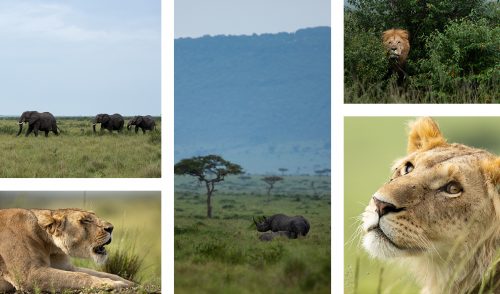 While the cats capture most people's attention, the real triumph of the week has been the wonderful sighting of a pair of black rhino. To know that a species under such threat is thriving in the area thanks to the watchful protection of the Mara Conservancy, is enormously encouraging. Elephants are plentiful too, providing endless hours of entertainment and fascinating family dynamics.
As another week rolls by, we wait to see what other surprises the Mara has up her sleeve for us on Adam's return next week.
Subscribe for Weekly Stories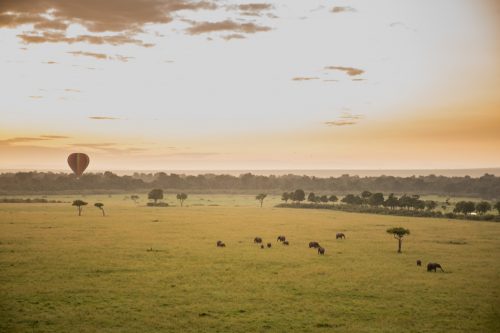 Hot Air Ballooning
Read all about floating over the Mara in a hot air balloon, an unmatched safari and surely a once-in-a-lifetime experience. This is truly the perfect start to any day in the Maasai Mara.
More about Hot Air Ballooning