Sometimes the best-laid plans go awry – as fashion and portrait photographer, Tim Hulme, discovered. But sometimes, with some quick thinking, you may end up with an even better result than you dared to imagine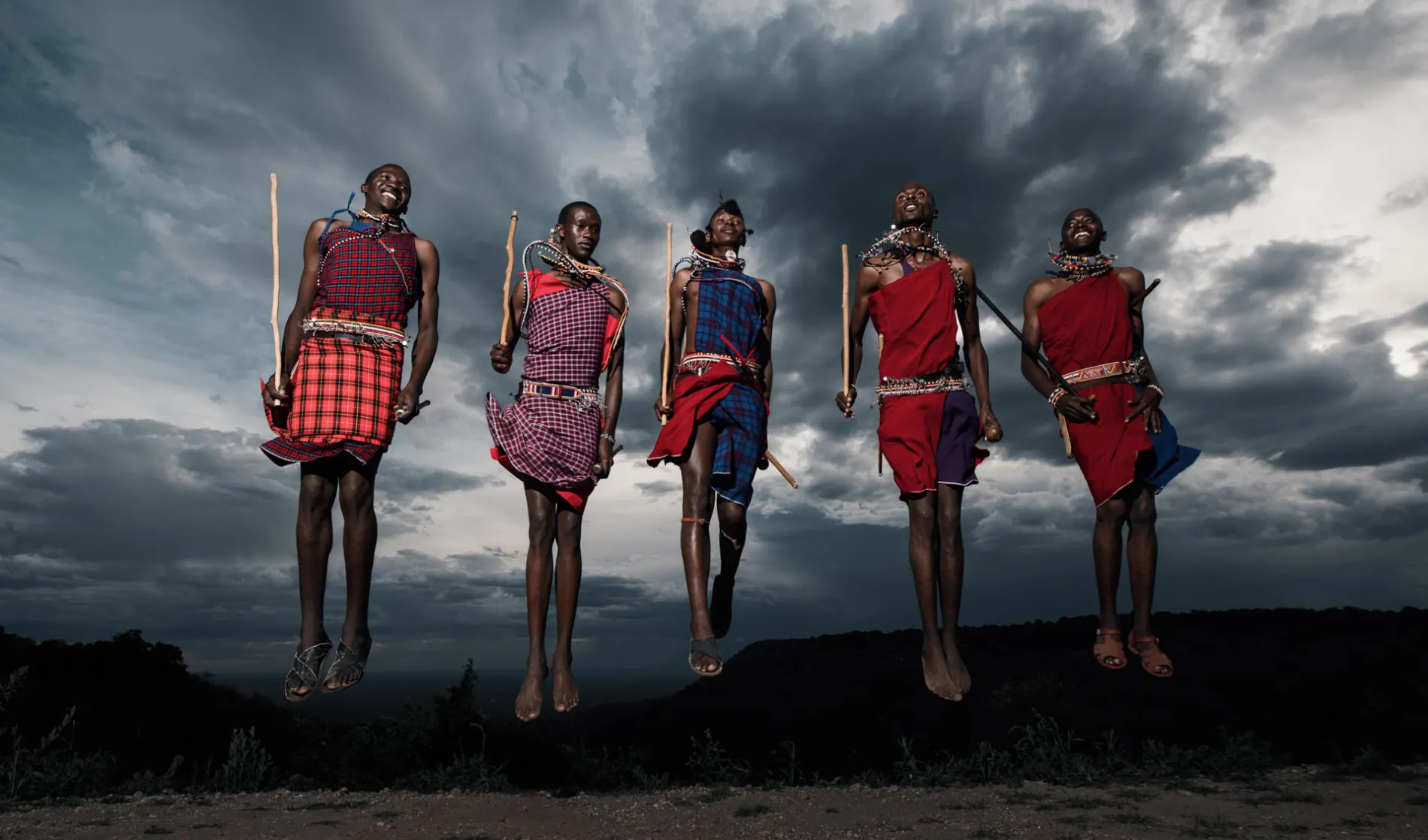 I've often heard that the sky is higher in Africa than anywhere else in the world, and the views over the plains of the Maasai Mara from Angama certainly confirm this. There is a sense of space, a vastness that can't help but make your heart soar. No matter how long you spend at Angama Mara, you never stop being impressed by the view. It is simply breathtaking.
On this particular evening, I was tasked with capturing a group of Maasai warriors that perform a traditional ceremony for the guests of the lodge.
I knew exactly how I wanted to shoot it and how I would light it, but as the afternoon turned to evening, massive storm clouds came rolling in from the Serengeti, eventually surrounding us and taking away my precious light.
Instead of being overcome by this obstacle, I used it to my favour and decided to light the subjects artificially, using the clouds as a dramatic backdrop. Sometimes the best thing that can happen on a photo shoot, is something unexpected. It forces you to react, and often the results take on a life of their own and become more authentic.
I hope you enjoy these faces from the Mara.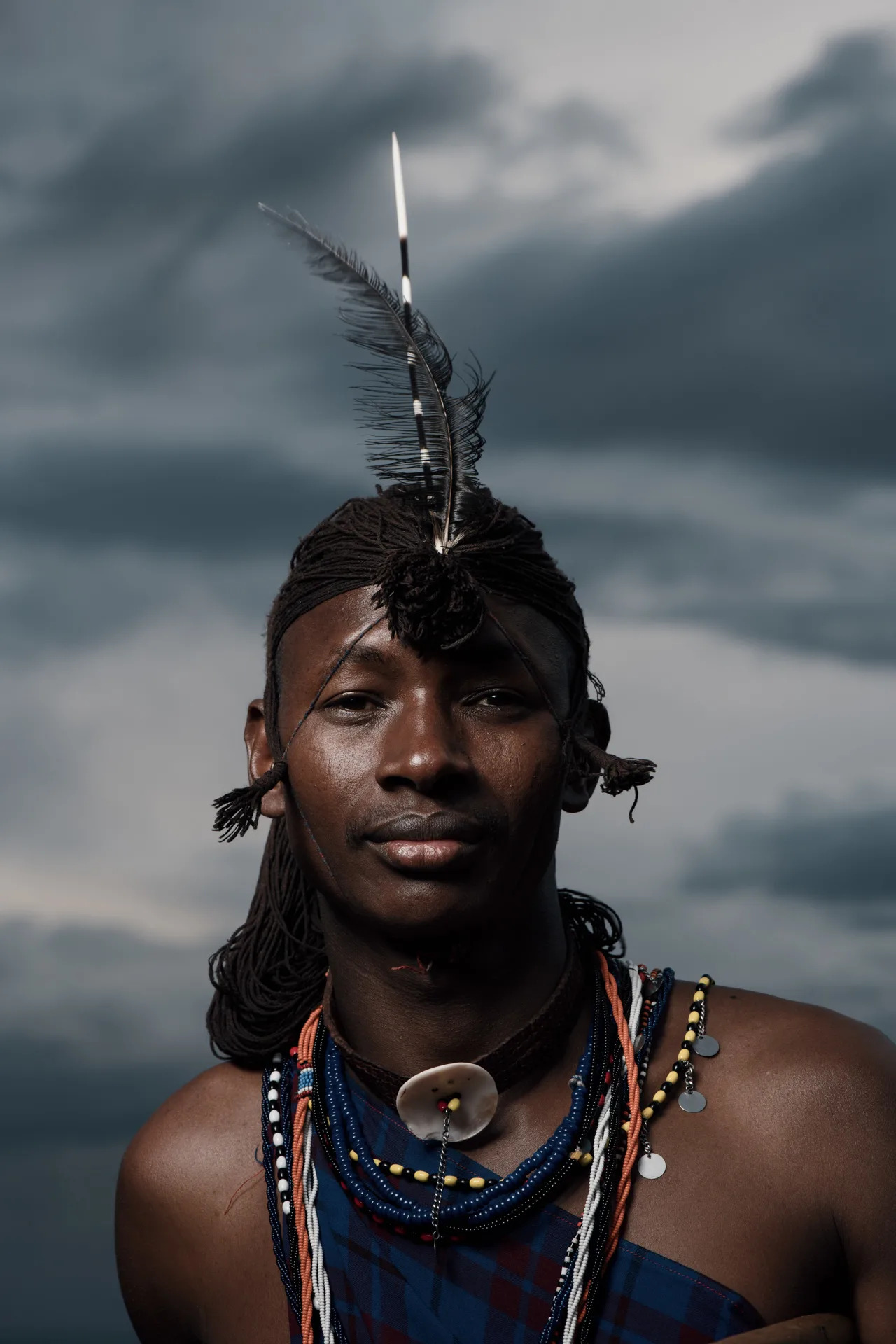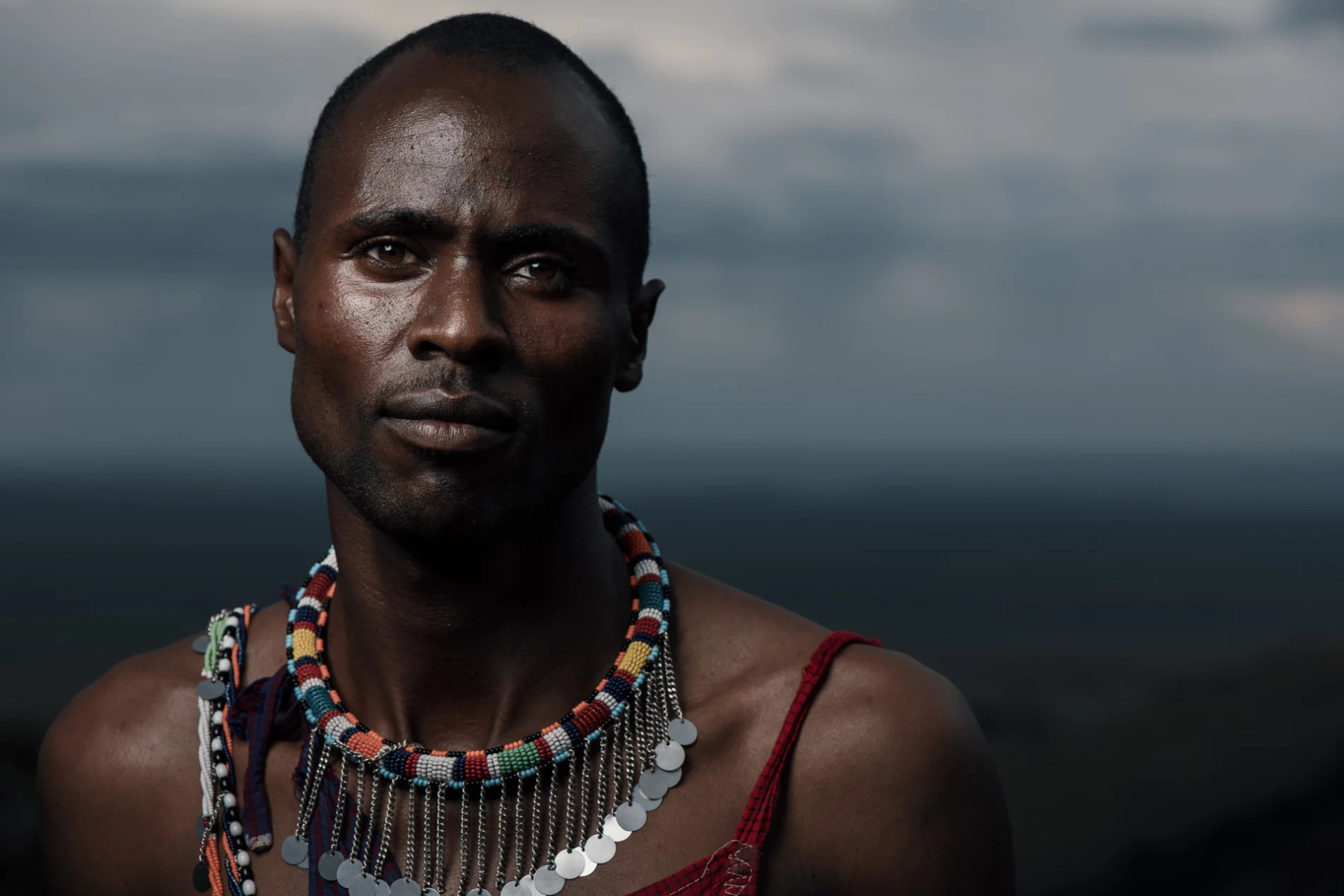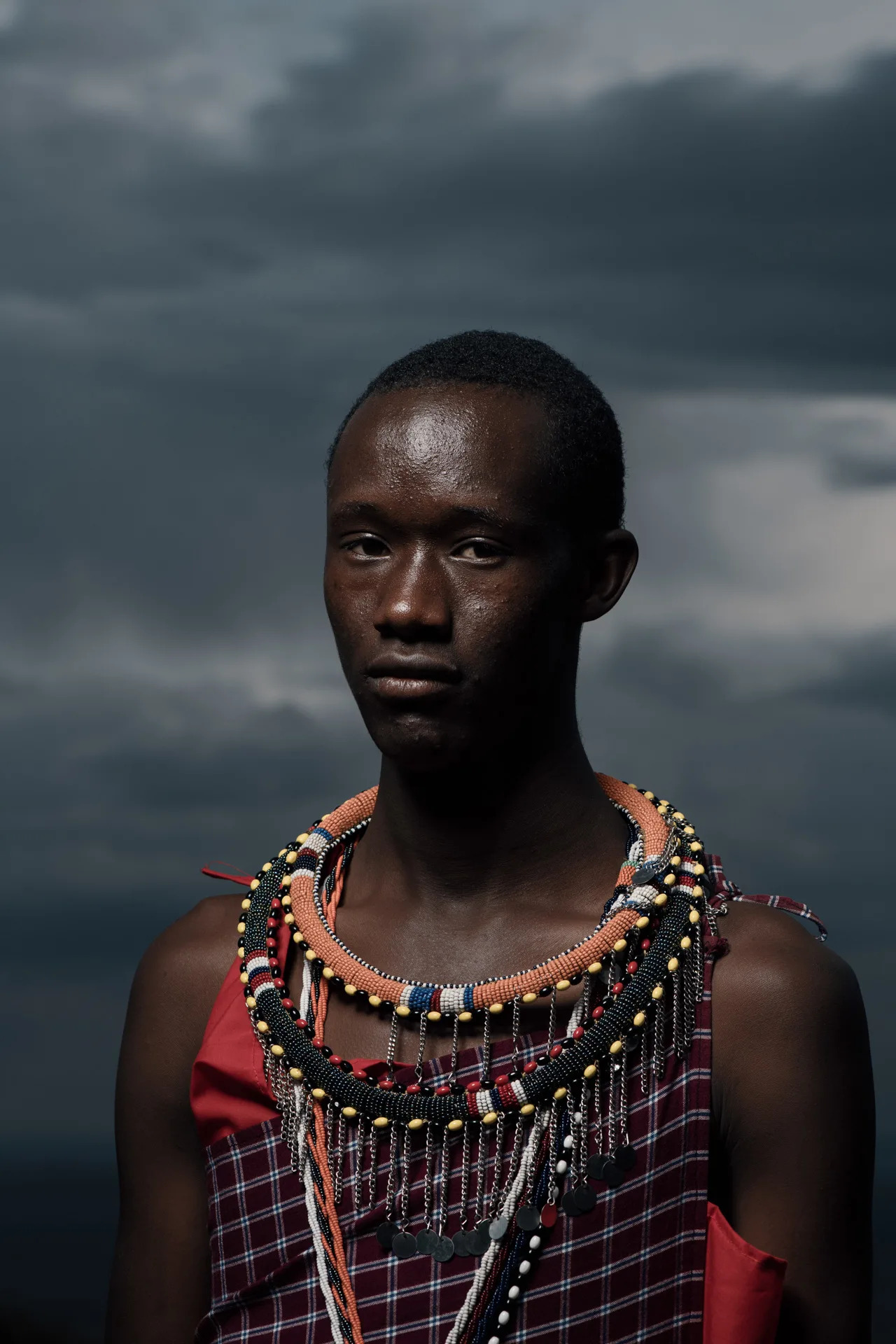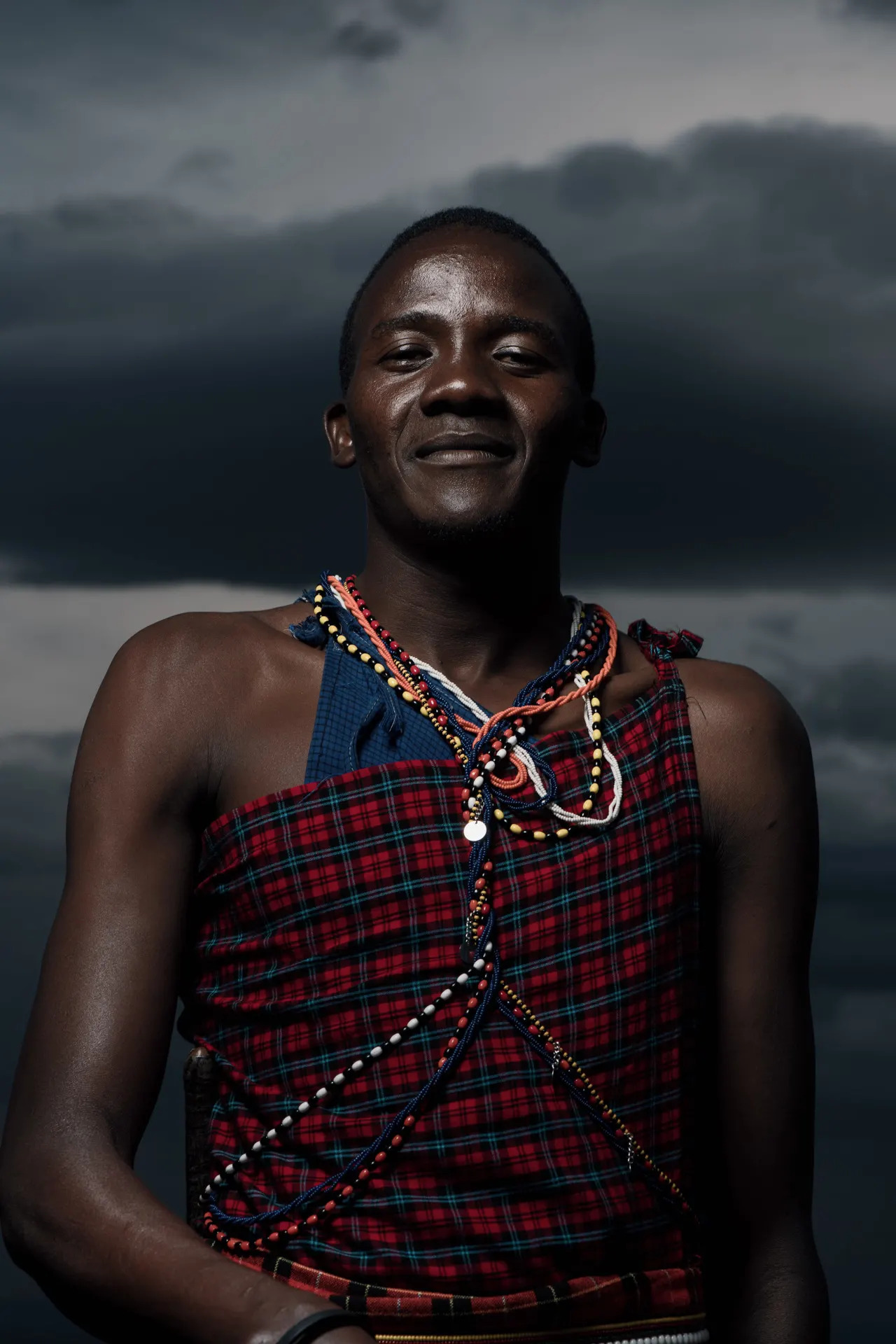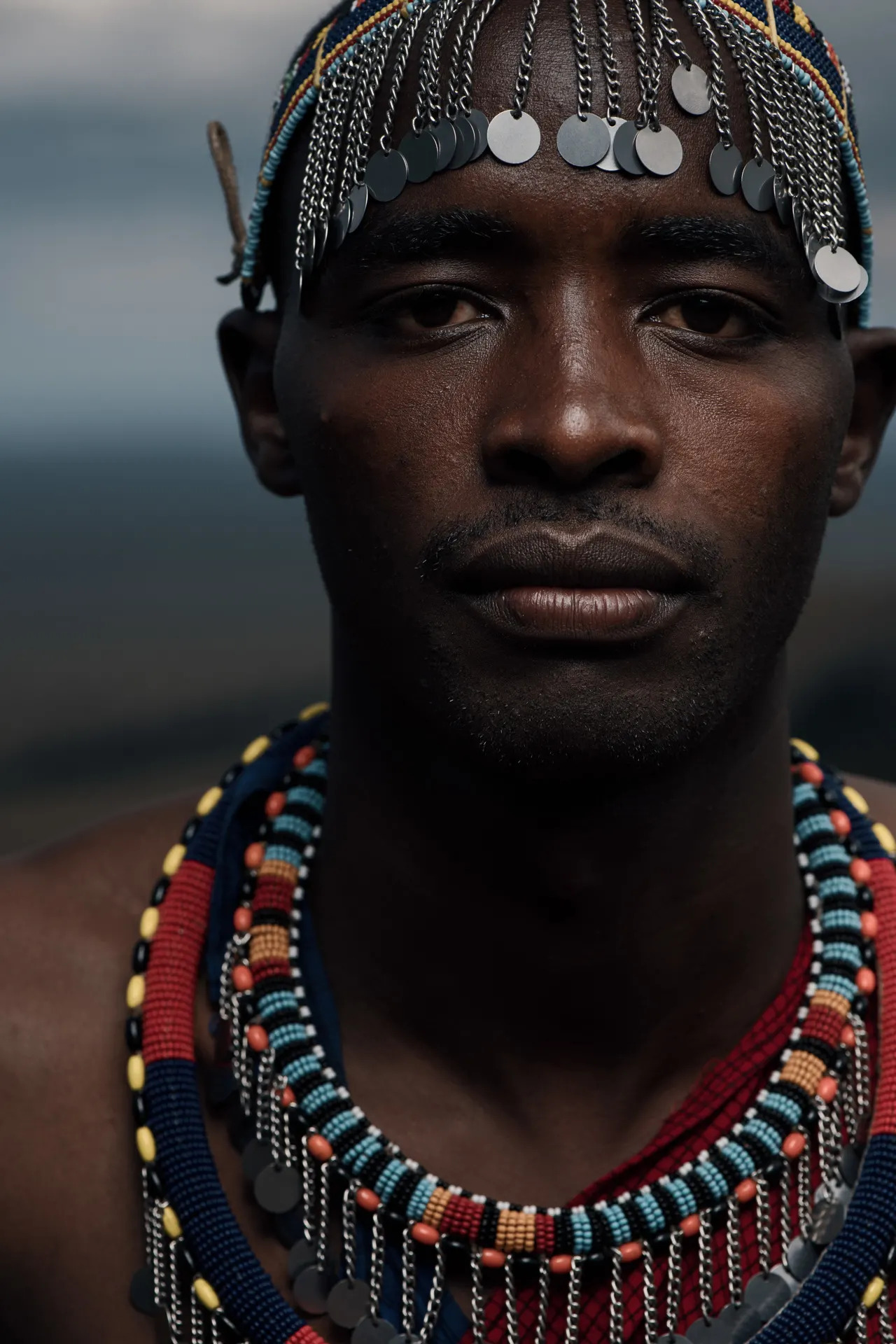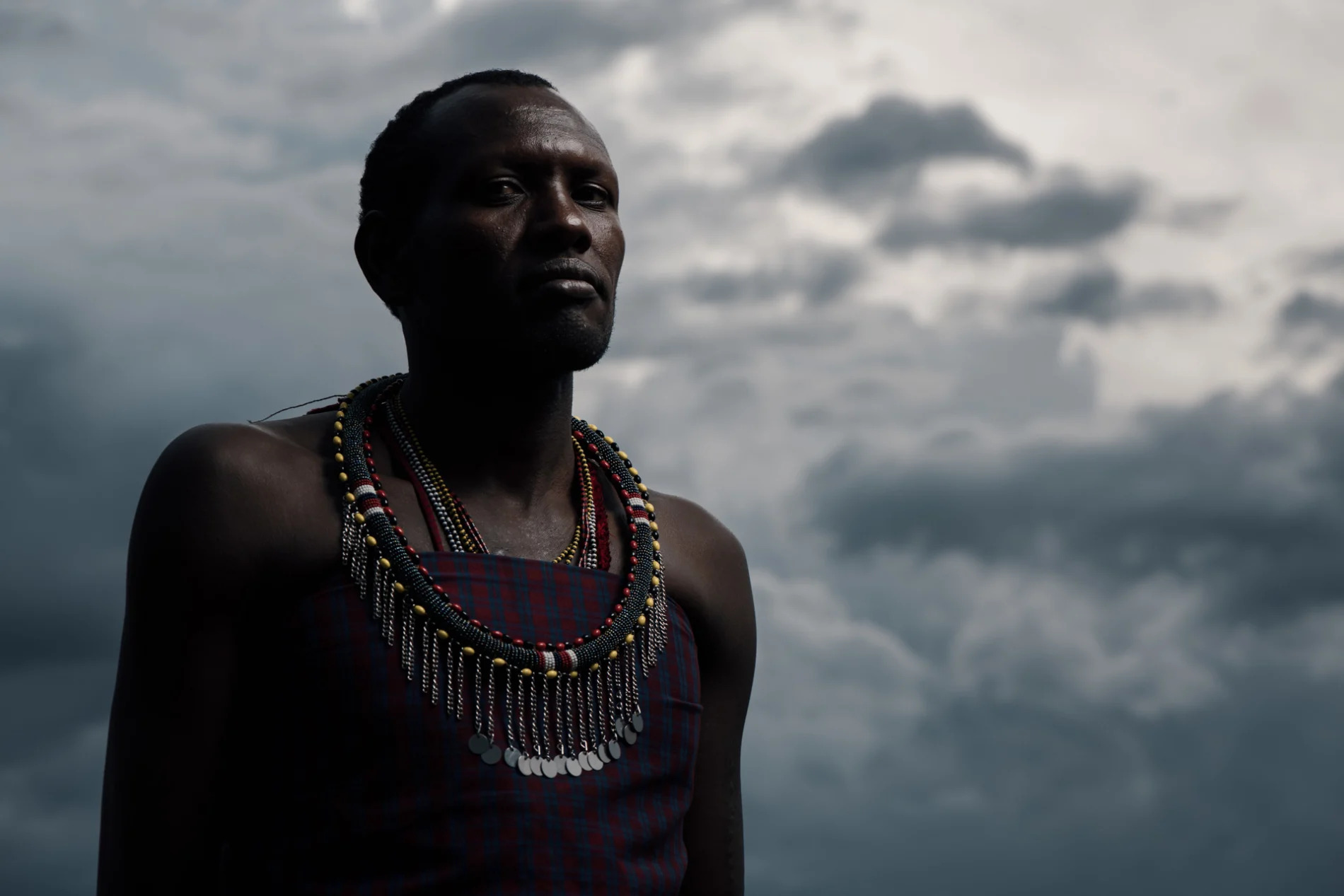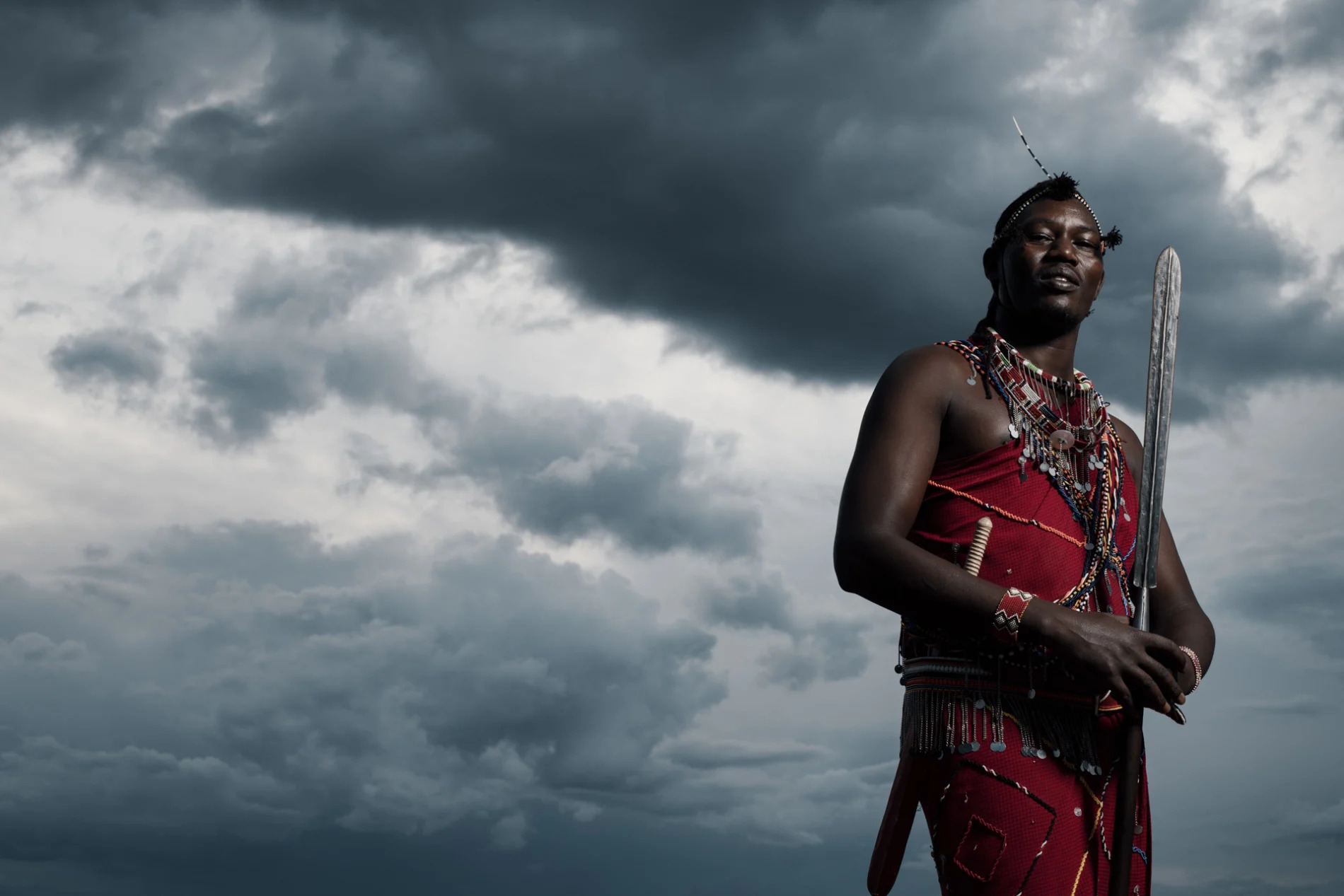 Note from the Editor: We are proud to be displaying a set of four of these beautiful images by Tim Hulme in our Safari Shop and a limited edition of each will be available for sale.