On my wedding day, my name changed
Kate Fitzgerald Boyd shares the story of a very special day in her life, the day of her traditional Maasai wedding at Angama Mara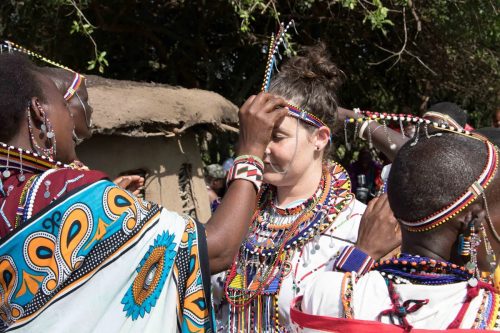 On a sweltering March afternoon, with storm clouds gathering overhead, I arrived at my Maasai father's manyatta (Shadrack, a dear friend of my parents announced one day he was my Maasai father – no further discussion needed). All the women, singing and dancing, welcomed me and led me to the manyatta where I was to be adorned. This was no ordinary day. This was My Maasai Wedding Day.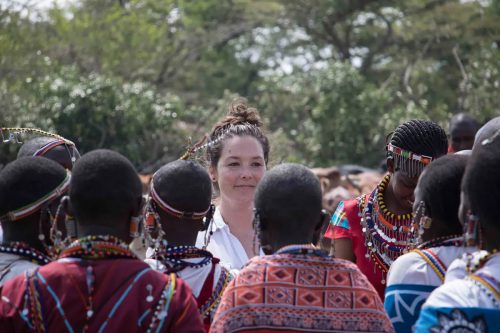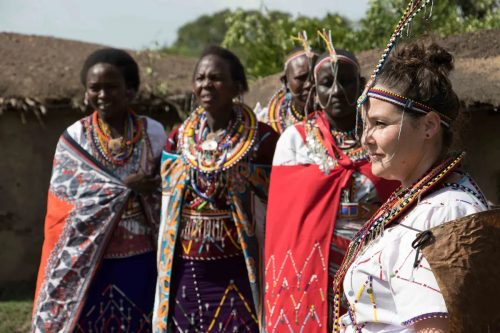 There are not many women who get to marry their husband in a lovely wedding on the edge of the Crocodile River in South Africa, and then five months later, marry the same man in the most beautiful traditional Maasai wedding ceremony on the edge of the Great Rift Valley. Liz Taylor and Richard Burton eat your hearts out, my double wedding beats yours any day.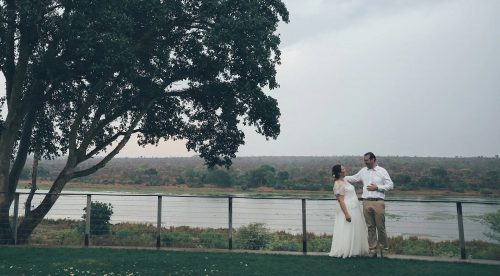 The best part of my traditional wedding was that it was not planned and fussed over by me like my first wedding; this incredible ceremony was organized and given to me by the staff at Angama Mara (my family) and a neighbouring community (my Maasai family). Bear with me as I take you through one of the most beautiful memories of my life...
As I was saying, at Shadrack's manyatta I was taken to one of the houses where Shadrack's four wives (my Maasai mothers), my mother, and my bridesmaid (Angama Mara's lovely guide, Sophie) proceeded to dress me in one of the most intricate and gorgeous dresses of my life. Indisputably, I have never ever worn so much jewellery before. Every time I turned around another mama was generously placing another necklace over my head. My dress was beaded, I was wearing a 3kg beaded wedding collar, a headdress, bracelets, beaded cowhide shawls (top and bottom) and up to 20 individual necklaces on top of that. Had I not felt so utterly beautiful I would have felt like a Christmas tree – there is no such thing as over-accessorising in Maasailand.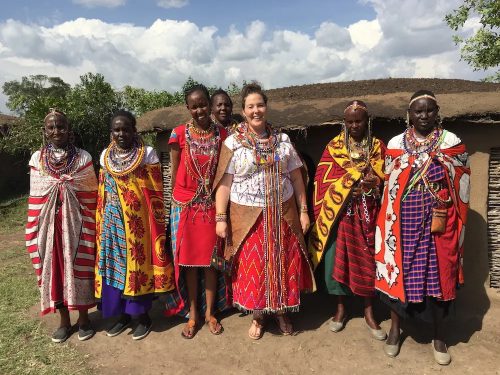 Once I was dressed, I was told to sit down and given wise marital counsel from my Maasai mothers: I must be a good wife, and that my mothers would never recognise any other man other than Mike as my husband (so no changing your mind!). More advice followed when Mike and the men from our families (Maasai, South African and Zimbabwean) joined us in the manyatta.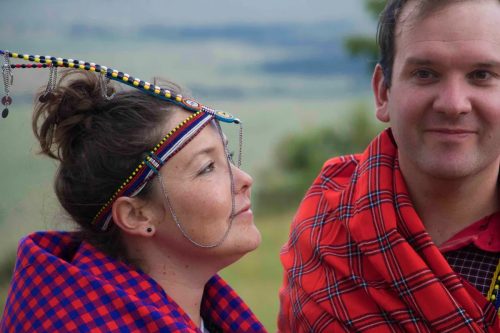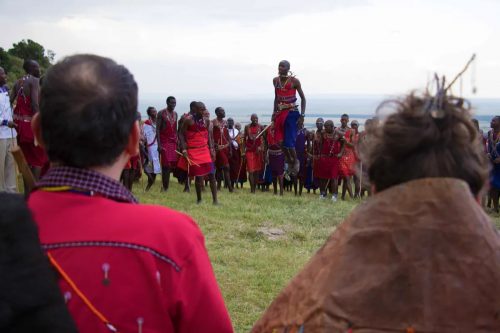 Back out in broad daylight it was time to return to the slopes of the Out of Africa Kopje on Angama Mara's property where the ceremony was to continue, but first we had to chase the rain clouds – but too soon to panic, the medicine man who was attending our wedding was given the task of keeping the weather away, and did he ever! The skies were black around us, but not a single drop fell.
We were greeted by the entire Angama Mara family (plus a few guests who asked if they could celebrate with us) and we were entertained with performances by 50 Maasai school children, 70 women and 70 warriors all singing and dancing in celebration of this happy occasion. Mike and I were officially married with the washing of our feet in milk and honey and then tied together in traditional Maasai Shukas (the bright red Maasai cloth) and welcomed as a married couple into the community.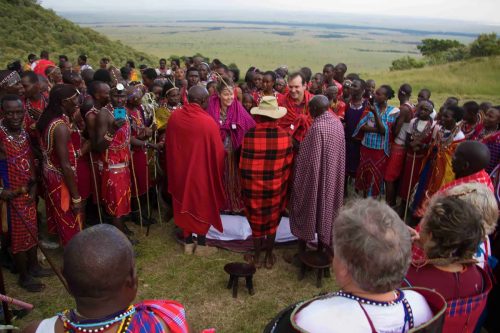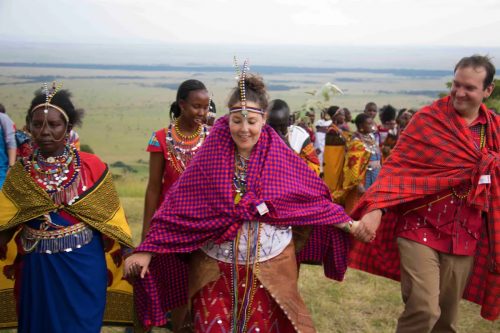 Of course the evening ended with a grand feast for the Angama Mara family, our families and distinguished guests (we were honoured that the First Lady of Narok County was in attendance, as were a few neighbouring lodge managers), and before the evening ended Mike and I were presented with wedding gifts, the highlights being: our first cow, and kanga cloths which must (and will be) the first cloth our babies ever touch in their lives.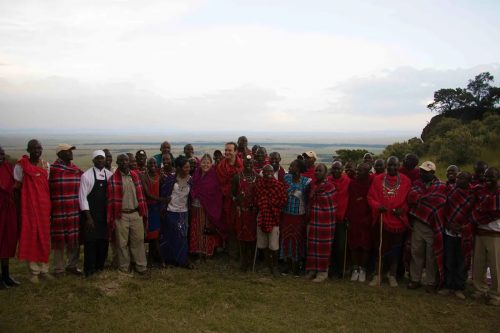 Mike and I will treasure these memories forever, and we will weave them into the tapestry of our lives, as our love for Africa grows ever stronger.
Finally I was honoured with a Maasai name in a ritual performed by the elders of my village. So please may I officially introduce myself, not as Kate Boyd (née Fitzgerald), but rather as Nolooraami - she of many blessings; a daughter of Angama Mara.
Have you got an upcoming Birthday? Or perhaps you're wanting to pop the question? Whatever the occasion we would love to help you and your loved ones celebrate because life is too short not to celebrate those special occasions.
Subscribe for Weekly Stories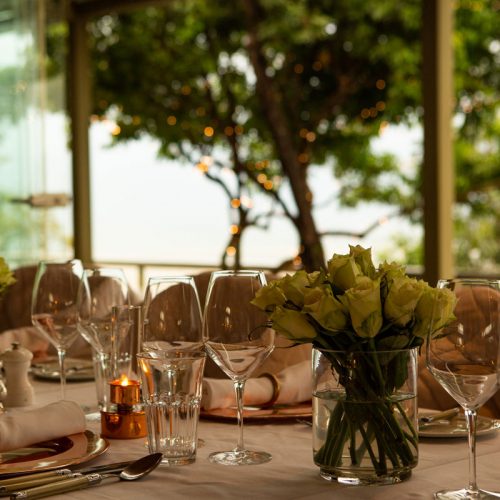 Weddings in the Mara
Be it a classical ceremony or traditional Maasai blessing, Angama Mara makes the perfect destination with beautiful views offered from multiple locations on the property and a once in a lifetime experience for bride, groom and guest.
Plan your dream wedding