Reflecting on a transformative travel experience in the fjords of Norway, Steve Mitchell draws similarities to a first-time safari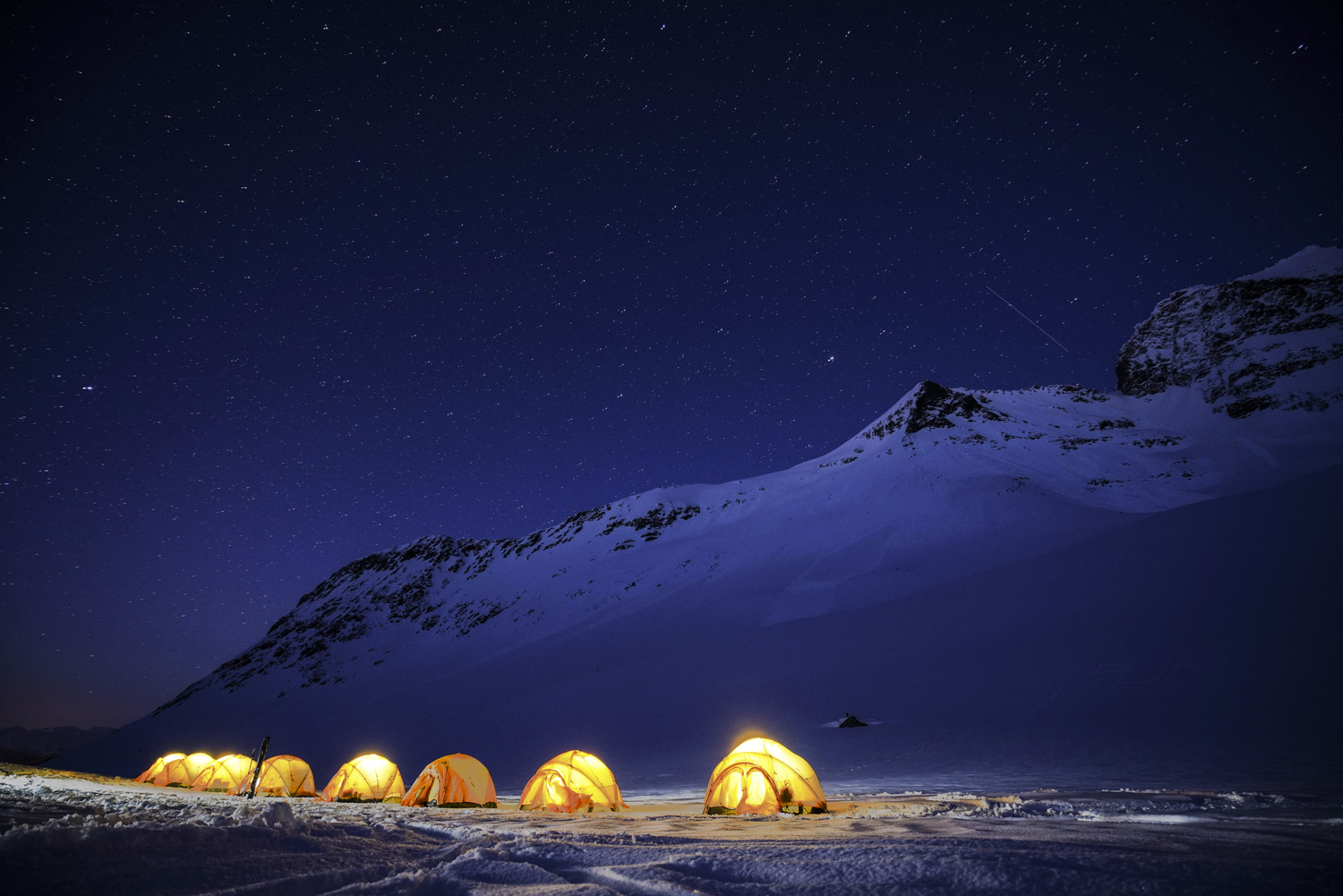 All I knew was that I was expected to be in the Norwegian town of Ålesund by 4pm on Sunday, I could leave after breakfast the following Friday, and that based on the packing list, we would be cold, wet and outdoors for the week.
Simply put, that is an accurate description of the events which transpired in Norway the week before last when 18 tourism professionals from across the globe descended on the Land of the Midnight sun for what was billed as a transformative travel experience. A PURE Pursuit.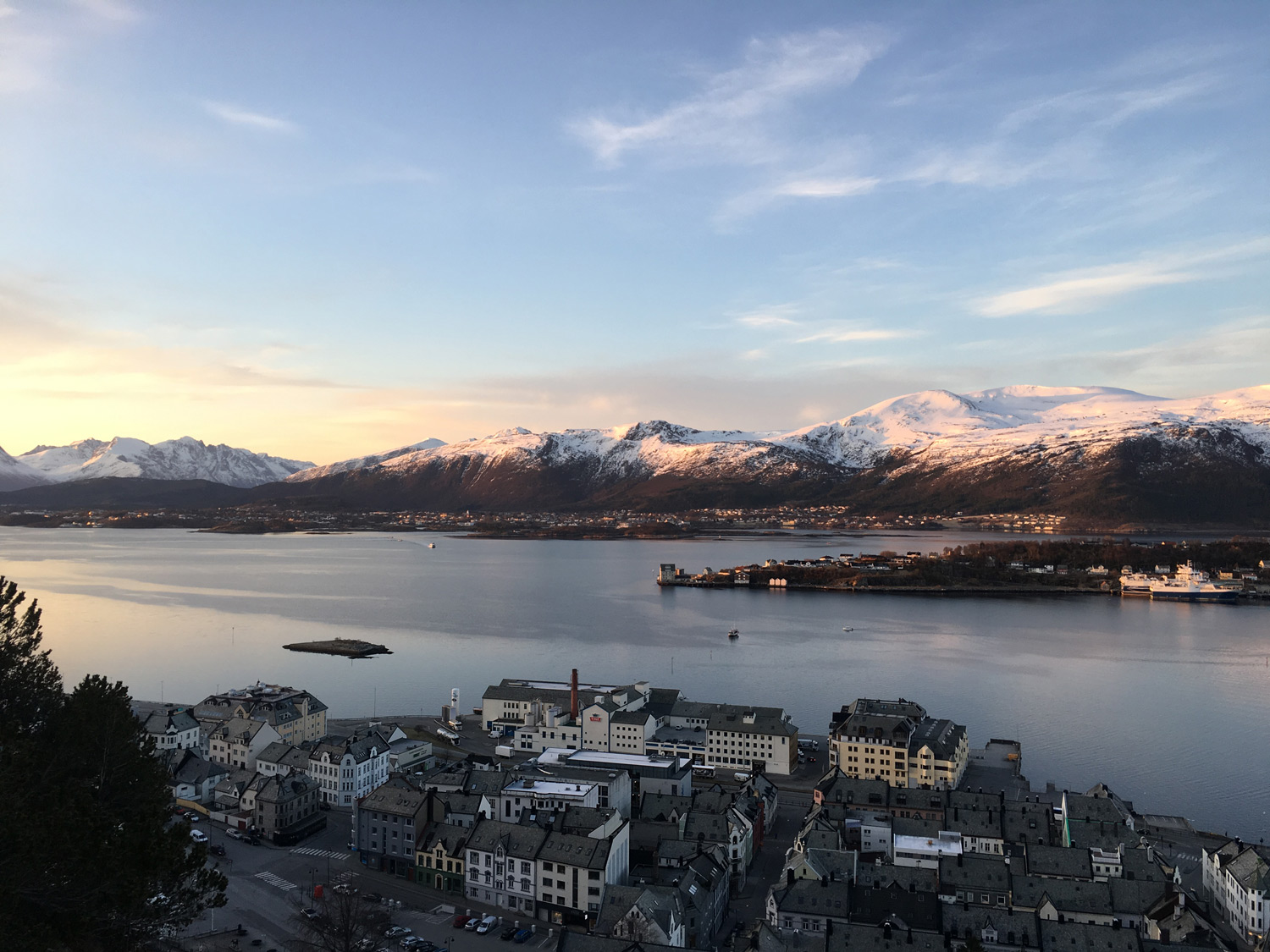 A concept dreamt up by the team at Beyond Luxury Media – responsible for the hit tradeshows We Are Africa and PURE Life Experiences – their intention is 'to take leading minds out of their comfort zone to some of the most remote areas of the world, break down barriers and encourage peer-to-peer openness, promote free thought and discussion, in doing so igniting creative ideas'. Norway was the third edition, after the inaugural pursuit in Iceland and 2017's in Idaho.
Our host on the ground was a Norwegian industrialist and tourism entrepreneur, Knut Flakk. Undeterred at being forced to close down the local production facility of clothing manufacturer Devold due to Norway's famously high cost of labour, Knut vowed to start a business that would instead add and not take away employment in the region. And thus, 62° Nord and its portfolio of boats, hotels and activities was born, offering luxury adventure travel the Norwegian way.
So as the 18 intrepid adventurers from across the globe descended on Ålesund – from as far afield as Mexico, Romania, Peru, China and New Zealand – with aspirations sky-high for an unforgettable experience in the fjords, we blindly placed our trust in our not-yet-met hosts. Not since I headed for the hills with my backpack after graduating had I travelled this far, with so little idea of what was to come.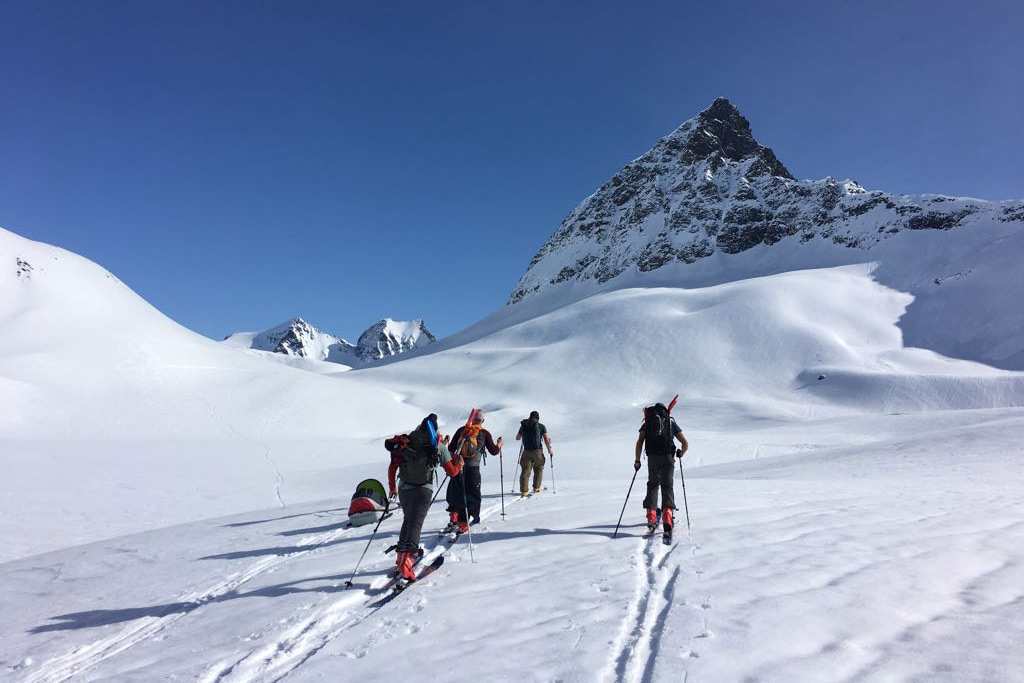 We camped in the snow, hiked up a mountain and skied down the other side, watched a Spring avalanche descend above us, raced along the fjords in open Zodiac RIBs at breakneck speed, were spoilt endlessly by Norwegian warmth and hospitality (including delicious meals produced by a local chef in the back of beyond), and had countless thought-provoking discussions – but before all of that on the very first day, there was a moment when we just floated in silence at the convergence of the waters of two majestic fjords, traditionally a spiritual place.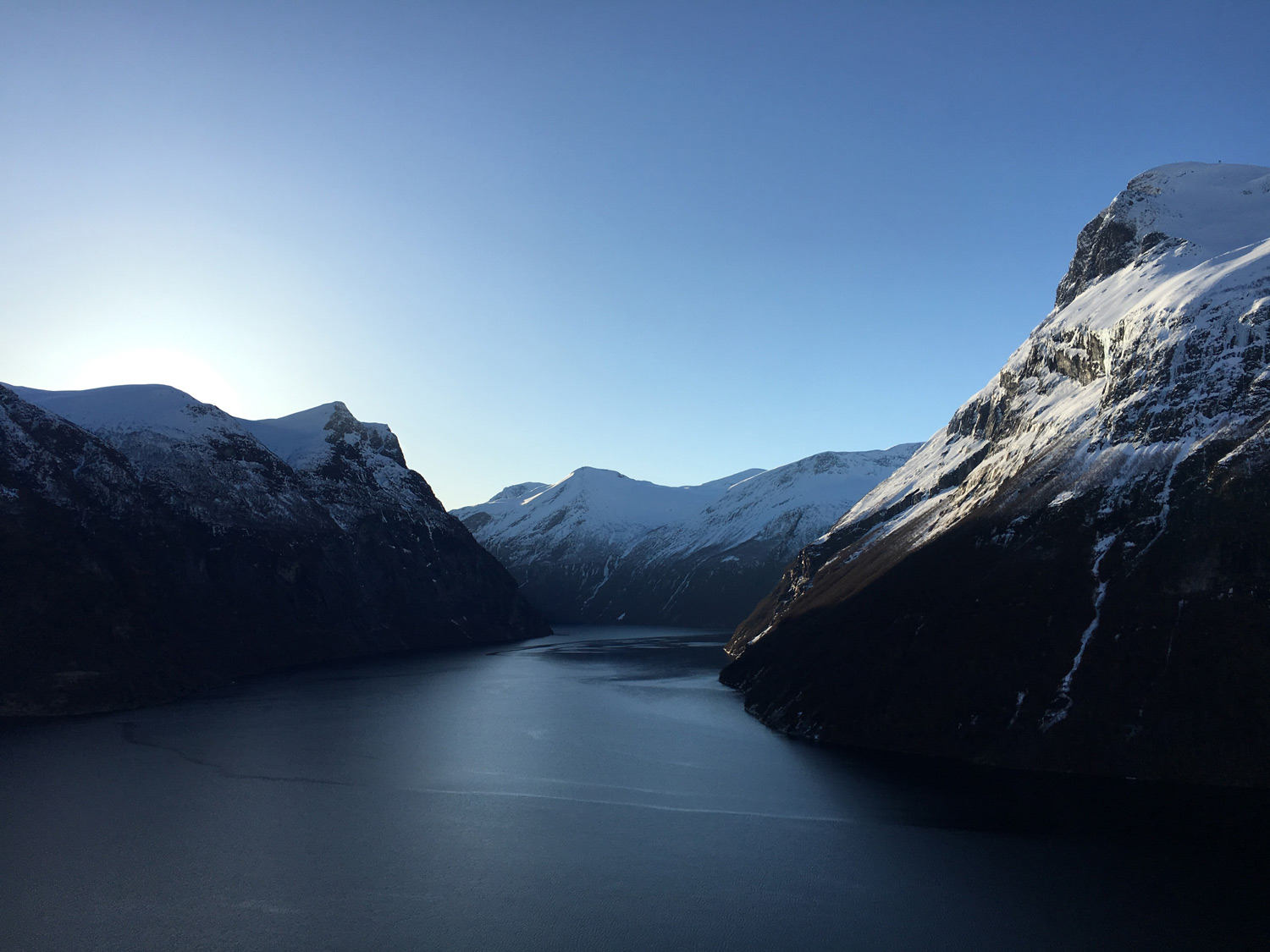 Surrounded by steep, giant U-shaped valleys that were carved into the mountains over thousands of years, it was impossible to ignore the impact of one's surroundings, and the concern and any earlier anxiety of where we were going, whether we would be safe, or what we would be doing, simply evaporated. It was a realization that our trust had been well placed, that our vulnerability had been rewarded, and that moment and the days which followed were the perfect mix of people & place, the two most important elements needed for an unforgettable travel experience.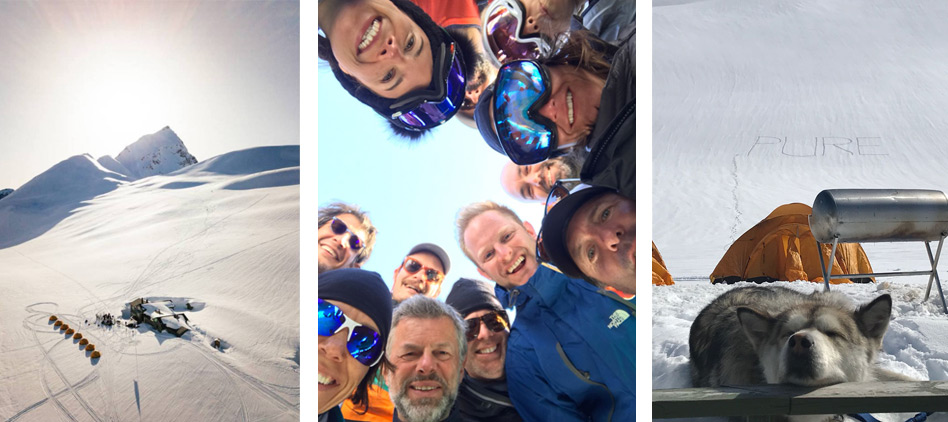 For many guests who travel to Africa, especially for the first time, I believe a similar notion of trust exists, a vulnerability of extending themselves beyond their comfort zone. It's one of the reasons why I love going on a drive with first-time safari travellers, as they too have these moments of reflection as I did, when everything comes together and they realize how man and beast can live side by side and that they are safe in our care.
To be allowed the opportunity to create these experiences for our guests at Angama Mara is an honour which we do not take lightly, and I'd like to thank the teams at PURE and 62° Nord for doing the same for me, close to the Arctic circle.
With thanks to my fellow Challengers for some of these images – especially Soliman Ma for the incredible hero shot of our snow camping setup in the mountains at Patchellhytta – and a special nod to my new Kiwi friend Greg Norris, founder of corporate incentive house OneNineFive who introduced us all to the meaning of "People & Place."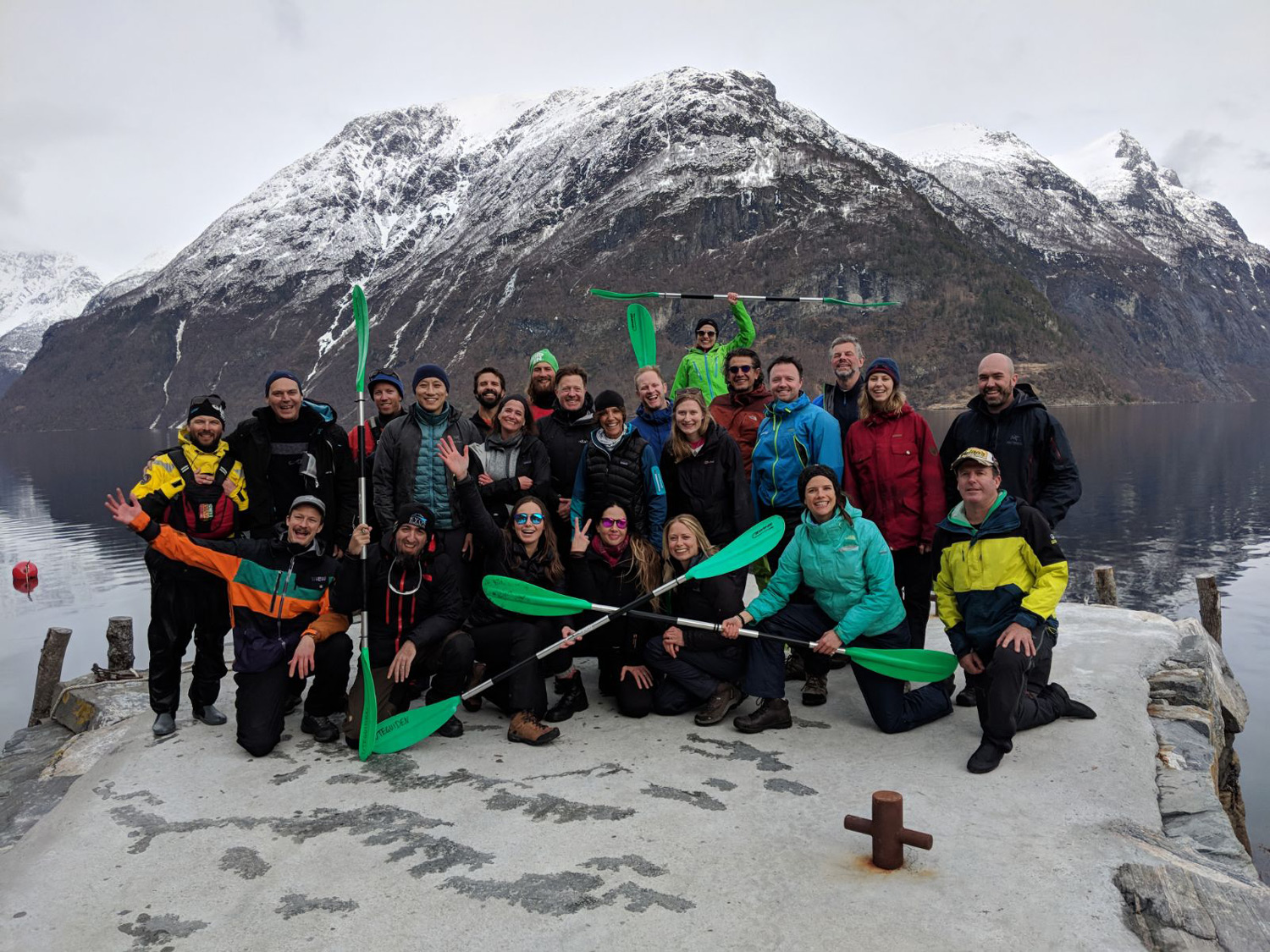 Note from the Editor: What has Norway got to do with Africa? We love surprising our readers with the odd off-piste story thrown for good measure into our weekly blog. For the team that delivers transformative travel experiences on a daily basis adventures such as this and the one to Alaska place us firmly in the shoes of our guests in terra completely incognito.