(Kenya) Coming to America
In the first six months of every year, the Angama Mara sales team hits the road with a vengeance selling up a storm. This year, we acquired two industry friends who also agreed that a trip to the States was a grand idea. Kate Fitzgerald Boyd writes about this year's sales trip as "Team Kenya"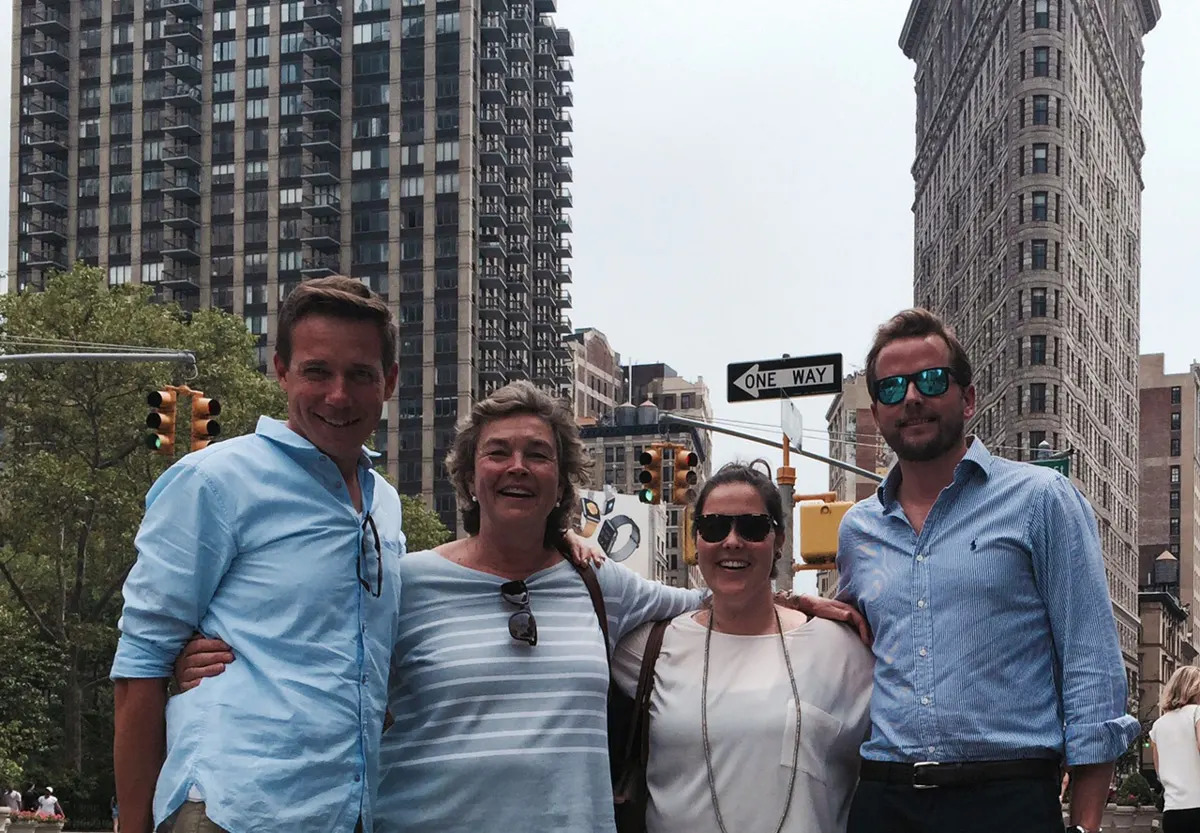 In the first six months of every year the Angama Mara sales team (of two) hits the road with a vengeance selling up an Angama storm. The road has taken us to many corners of the globe, but each year there is always the much-awaited and much-welcomed trip to the United States of America.
Last year, when Nicky and I set off for the US, we got as far as Angola before a hydraulics failure caused the plane to turn around and ground us for 19 hours before we could start all over again. Needless to say that it was with some trepidation, in March this year, we started planning our 2016 American quest. I sat for hours doing research. Which agents should we meet? What was up on Broadway? What restaurants do we simply have to try? You know, the necessary homework.

In a small twist of fate a few weeks into planning our trip we acquired two tag-along industry friends who decided that a trip to the States sounded like a grand idea: Jens Kozany, GM of Segera Retreat in Laikipia and Ross Evans, Operations Director of Hemingways Expeditions. It was especially appealing to Jens and Ross because the girls were doing all the hard work … just saying.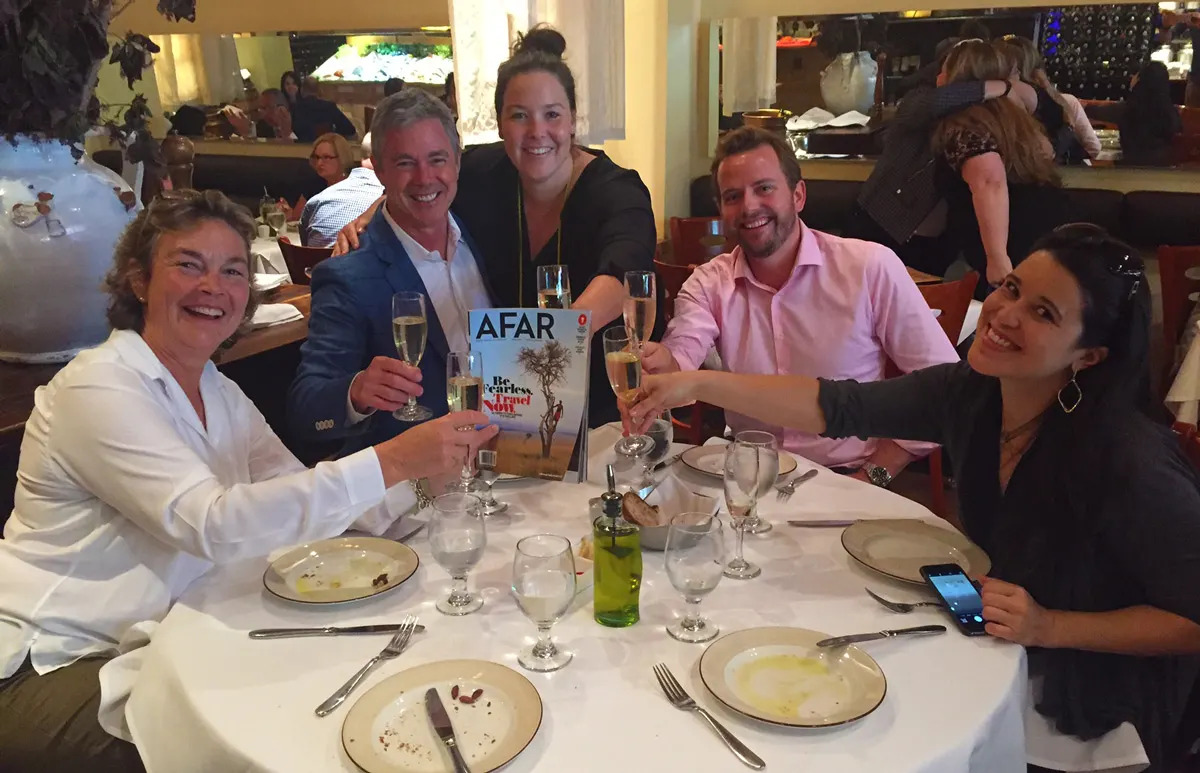 Nicky and I had no idea if the boys would be capable of keeping up with our pace – I have been known to pack it all in. The boys were duly forewarned that in between a grueling 10-day schedule of presenting to 153 agents, across 2 cities (with countless minutes holding our phones in the sky waiting for Google maps to kick in because we were lost … again!) we were also going to squish in: two media lunches – one with Greg Sullivan and Jennifer Flowers of AFAR Magazine where we just had to toast the Mara being on the cover of their summer edition; three trade dinners; 14,000 Ubers (well, it felt like it anyway); a couple of planes, and more stories shared on the country we all know and love than I care to remember.

On top of this, and because I am not such a hard task master after all, and we had a weekend to fill, we also managed to fit in: a Broadway show, a theatre production in Chicago, a visit to the Bean, a Chicago architectural boat cruise, a visit to the Art Institute, our first deep dish pizza, lobster rolls, more delicious food and of course – just the required amount of shopping – lots! It was a pity that some of us had deeper budgets than others … sigh…one day.

The trip was a huge success, even though there were times we were so tired and jetlagged we spoke about Ridiculous Giraffes instead of Reticulated Giraffes. It was such a welcome change to go into the offices of some of our favourite trade partners and present KENYA instead of just Angama Mara, or just Segera Retreat, or just Hemingways Nairobi – we wanted to tell a new Kenyan story, and our audiences loved it.
As I write a WhatsApp has just pinged onto my phone from Laikipia asking me when our next sales trip will be next year, and that he is quite happy that we travel for 9 months of the year while my husband 'assists' us. Although that does sound like a fabulous idea, and I could travel with Team Kenya for months on end, the jury is out as to whether my husband will throw up his career as a teacher to schlepp us around the US. Hmmm?