Retail therapy: it definitely heals the soul. So what could be even better? Spending money on beautifully crafted items you crave, while knowing your money goes to a good cause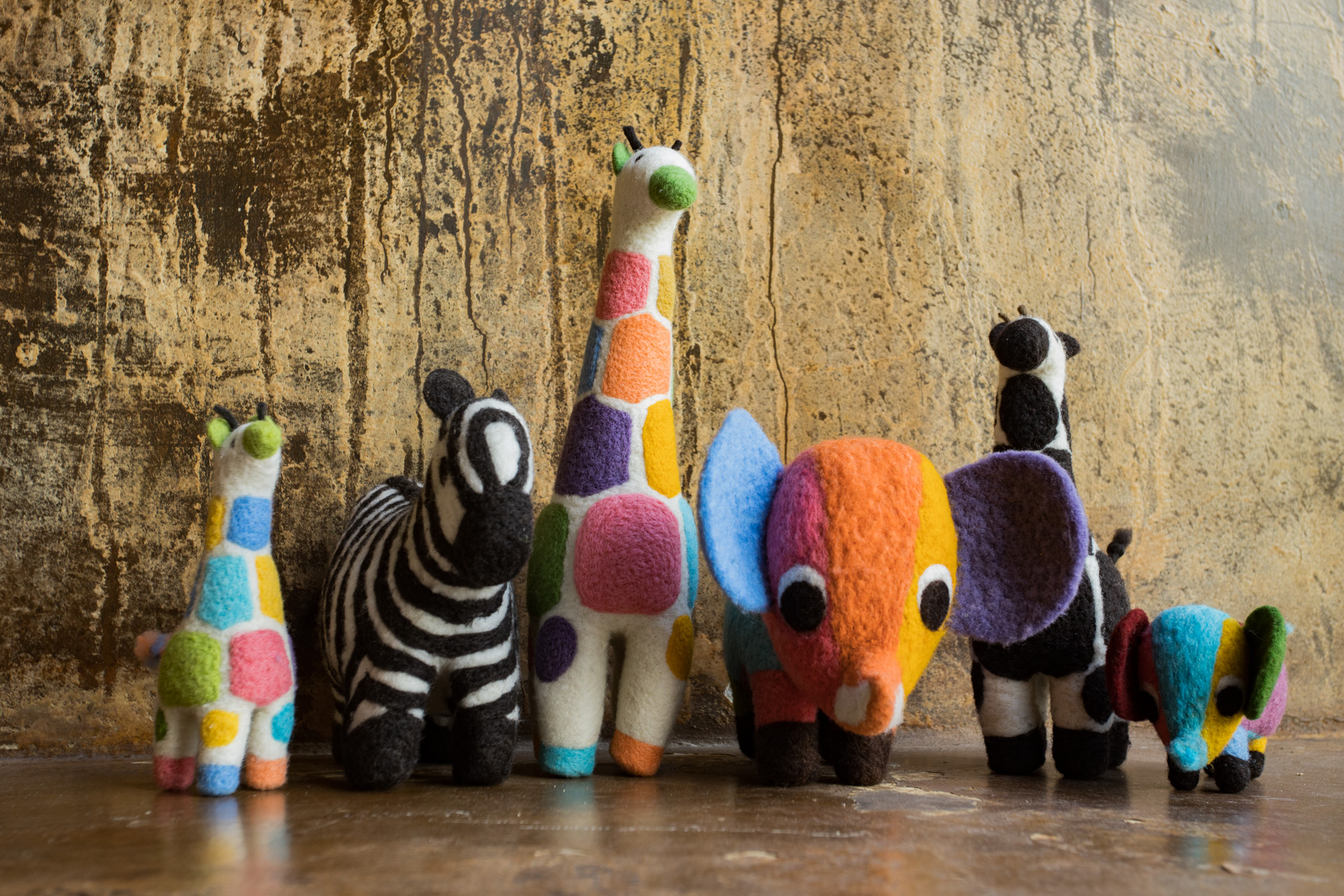 Where do your dollars go when you spend them at the Angama Safari Shop? You may be surprised to learn that there are many items that provide a feel-good purchase with the proceeds being used to fund important work in East African communities.

4Africa is an organisation in Uganda, founded in 2011 with the goal to improve the lives of impoverished and HIV-positive woman by giving them the skills to make high quality handicrafts designed for the high-end market. Their crocheted clutch purses are unique, and a perfect souvenir to gift to someone back home in the knowledge that your purchase created a job, an improved lifestyle – and even a day-care centre – so the women can continue their personal growth while knowing their children are well looked after. The deep red clutch – yes, she'll love it. Maybe one for you, too?

With a similar ethos, a knitting group in Kenya called Kenana Knitters, started by Patricia Nightingale, has given over 500 rural woman a job and skillset of weaving and dyeing yarn and making them into beautiful stuffed animals, sweaters, rugs, and accessories. The stuffed animals sell like hotcakes off our shelves, knowing that each one was stitched together with the signature style of the woman who made it. The success of the business has allowed the company to not only provide incomes for women, but fund clinics and services that many of these women and their families would not have access to otherwise. These have included family planning, HIV/AIDs testing, counselling and treatment, basic IT and computer training, financial management and adult literacy classes. So yeah, go on and buy that adorable zebra for your niece.

I bet you your grandson would like the animals from Matumaini. Meaning "Hope" in Swahili, these animals are made by women from the slum near Matumaini Children's Orphanage. Teruko, a Japanese woman, founded the company to help the orphans and also give mothers jobs to support their families to prevent more children from entering into the orphanage system. The felt animals are handmade with the women taught how to dye and produce soft, plush stuffed animals with fun bright colors. By doing so, these mothers are able to not only provide for their children, but also pay school fees so their children will have more opportunities.

If beads are more your thing and you want something with the local Maasai look, don't worry, we have plenty that you can feel good about. From Angama Mara's own small women's beading group, supporting 10 local ladies, to larger ones around the Mara such as Basecamp Maasai Brand, Maa Trust and Emurutoto Women's Beading Group, your beautiful beaded jewelry purchase makes a local impact right here around the Mara. Go ahead, read here to jog your memory.


For the athletes? Fear not, we haven't forgotten you. In 2016, Enda broke into the market with a Kickstarter campaign as the first Kenyan-designed and produced running shoe. Not only creating jobs through its production in Kenya, Enda uses their global running community that buys its products to give back to local projects through the Enda Community Foundation making immediate and sustainable impact where it is most needed in Kenya. So, when you come to Angama Mara, be sure to see our Angama Running Club kitted out in their Enda gear. When you buy your own pair from our safari shop, you're also buying one for an aspiring athlete in Kenya too.
What's that? You're not a runner? Fear not, we have shoes for you too. Afridrilles are the perfect safari shoe for your walks around camp and out on a drive. But this isn't a purchase you will regret. They're just as stylish on the streets of New York and a good spend supporting women who have had difficulties caring for special needs children. Ubuntu was started as centre for kids with disabilities but has grown into an enterprise of Kenyan made crafts, bags, shoes and even a Café in Maai Mahiu creating hundreds of jobs and a growing economy in this transit hub outside of Nairobi.
So, go on, pack up that suitcase with a few more splurges from Kenya that will make the memories last a bit longer when you're back home wishing your safari blues away. Better yet, come back and we'll keep the shop well stocked for your next visit.