What's In A Name? – Joseph Thomson
In a new series, Tyler has put the focus on the stories behind those that have lent their names to some of the Mara's most-loved creatures – starting with the ubiquitous, but oh-so delightful Thomson's gazelle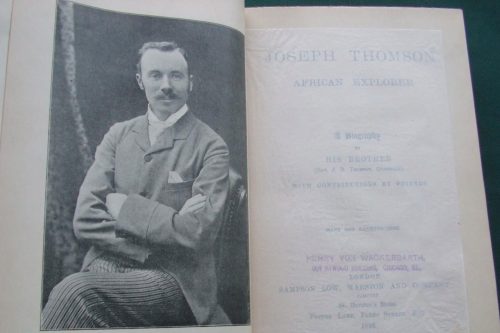 It's amazing how we go through our daily routine regularly using people's names, commemorated in the nomenclature of streets, towns, places of interest, and even countries (there are roughly 36 owing their names to people), usually without stopping to consider who those people are.
Nature is certainly no exception – all around us are species that share names with people, and there is usually a fascinating story behind each one.
For example, if you've ever been on safari in East Africa, or even if you haven't but are a fan of BBC Nature or the National Geographic channel, chances are that you're familiar with that adorable, iconic little ungulate of the African savanna (that everything seems to want to eat), the Thomson's gazelle.
But, are you familiar with Thomson?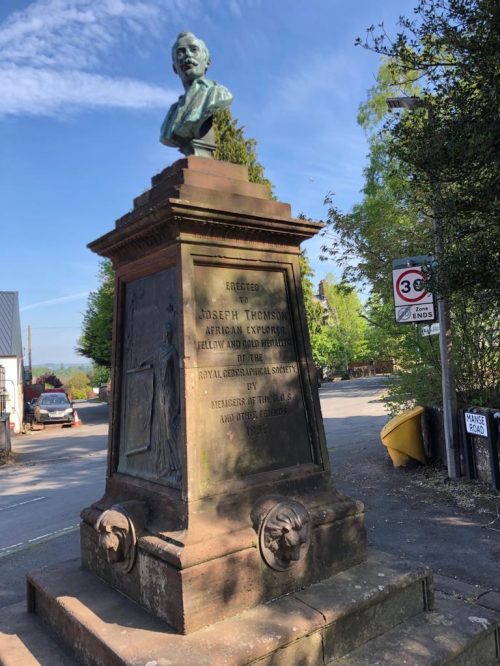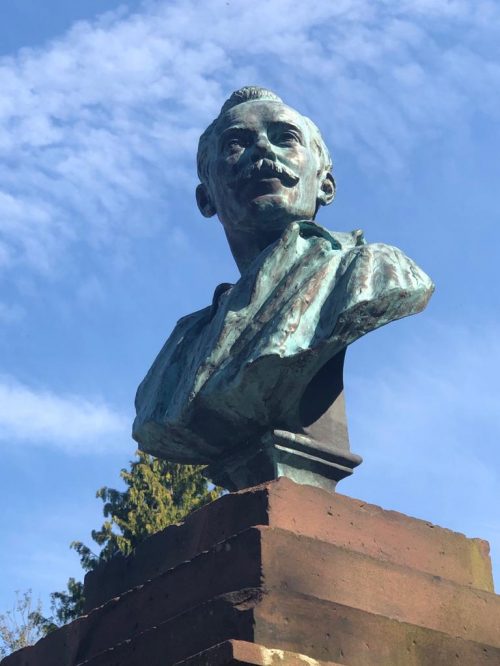 Probably not, considering he's not even that well known in his native Scotland, despite his short, but remarkably accomplished life.
Joseph Thomson first set foot in East Africa in 1878 at the age of 20, as the appointed geologist to a Royal Geographic Society-sponsored expedition to find a trade route from Dar es Salaam to Lake Tanganyika. When the expedition leader died six weeks into the mission, Thomson took over the reins and never looked back, successfully completing the expedition and sidelining his career as a scientist to become a full-blown professional explorer.
He went on to lead a number of other expeditions, the most notable of which was another sponsored by the Royal Geographic Society in 1883, from Mombasa to the northern shores of Lake Victoria. It was during this trip that he became the first European to reach the iconic 243-foot falls which now bear his family name (he named the waterfall after his father), near Nyahururu, Kenya.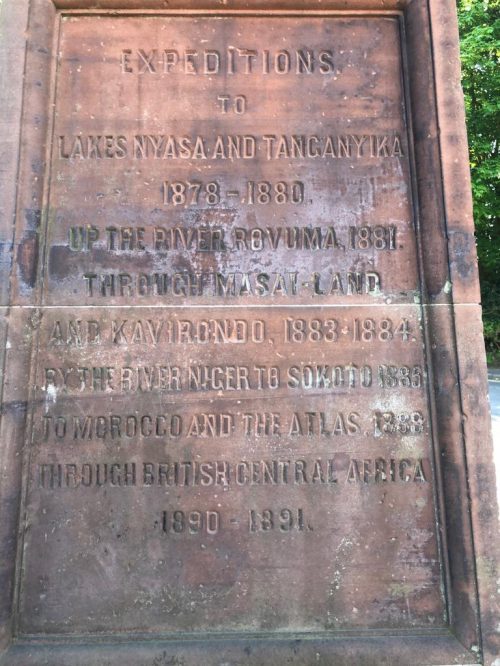 The 1883 trade route expedition was a resounding success for Thomson, but was not without its setbacks. Besides failing an ambitious one-day summit attempt of Mount Kilimanjaro, Thomson had a disastrous run-in with a buffalo and suffered bouts of both malaria and dysentery. After returning to the UK and spending some time in recovery, he recounted his journey to the Royal Geographic Society, subsequently earning himself their esteemed Founders' Gold Medal, which is among the society's most prestigious of recognitions.
Thomson's influence from the 1883 expedition is further immortalised not only in his own best-selling book, Through Maasai Land, but also by Sir Henry Rider Haggard's celebrated King Solomon's Mines, the inspiration for which is largely attributed to Thomson's adventures in East Africa.
Thomson was noted for his gentle approach and positive demeanor, earning the trust of locals where others were often met with violence. His mantra of "He who goes gently, goes safely; he who goes safely, goes far" allowed Thomson to befriend wary and guarded Maasai warriors, who subsequently took his safety as their responsibility and guided him through challenging and dangerous terrain. Even long after his last trip to East Africa, the story of Joseph Thomson was passed from generation to generation. As recently as 2015, a Maasai elder who had revered the stories of Thomson in his youth, made a pilgrimage to Thomson's hometown in Scotland. This homage inspired distant relatives of Thomson to start the Joseph Thomson Maasai Trust, which has since organised walks along sections of Thomson's 1,500-mile route through Kenya to strengthen and continue the connection between Joseph Thomson and Maasailand.
Joseph Thomson died without many years in his life (he was only 37), but with a remarkable amount of life in his years, as a national hero in 1895. Two years later, coincidentally the same year taxonomists officially bestowed his name upon the gazelle, a memorial statue was erected near the cemetery in which he is buried in Thornhill, Scotland. That statue, though now a bit inconspicuous, can still be found on the corner of Manse and Morton Streets, standing tall and proud, looking south towards his eponymous gazelle, towering waterfall, and friends in Maasailand.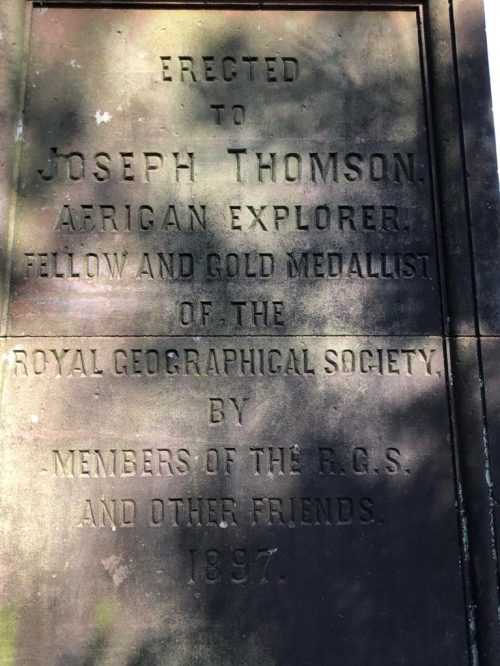 Author's Note: Many thanks to Nicky's brother, Peter, for going on walkabout through the town of Thornhill, stumbling across Thomson's statue, and sharing the pictures with us – inspiring us to not only write this story, but begin a series of blogs looking deeper into the unknown names that surround us.
Further reading for the historians out there:
BBC article on Ezekiel Katato's pilgrimage to Penpont, UK
Subscribe for Weekly Stories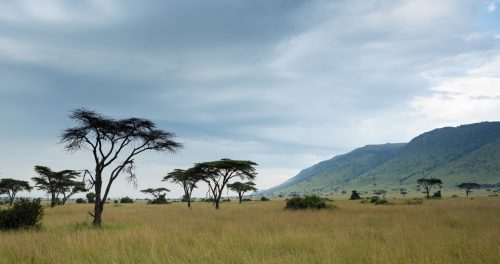 Angama Safari Camp
Deep in the south-western area of the Mara Triangle lies Angama Safari Camp, a sole-is tented camp accommodating eight guests in four lovely tents, positioned in the perfect area for witnessing the mega herds of the migration as well as abundant resident wildlife.
MORE ABOUT THIS MOBILE CAMP