Rwanda – Africa's New Culinary Darling
Trees Piersma, Kigali resident and food fundi, takes our readers on an unexpected journey from the capital's street food, on to Lake Kivu and back to Rwanda's Michelin-trained chef. Those gorillas best work hard at hanging on to being the main event.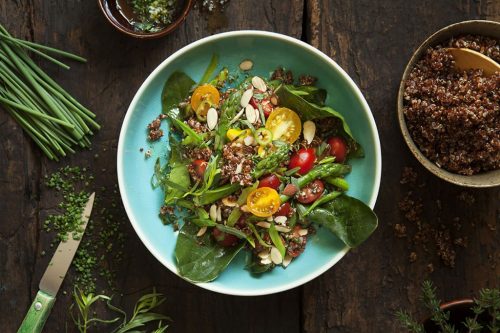 Food is key in Rwanda. Exploring the food scene is one of the best ways to experience the culture, meet the locals and enjoy dishes unique to this beautiful country. Kigali, set on a thousand hills and Africa's cleanest city (by far), is the centre of Rwanda's culinary action.
Discovering street food is the best place to feel the heartbeat of any city and Kigali is no exception. Popular dishes are prepared with fresh, simple ingredients with fantastic flavours so be sure to visit a local restaurant in one of the city's many vibrant neighbourhoods. Enjoy a rolex (an omelette-stuffed chapatti), goat or beef brochettes, samosas, spicy beans, and grilled bananas all washed down with a great local beer like Virunga Gold. It's not only about the taste of the food, but also the fun and vibe of dining at an outdoor local restaurant. Here you will meet Rwandan families who love to interact with travellers, especially when you are open to trying out local dishes.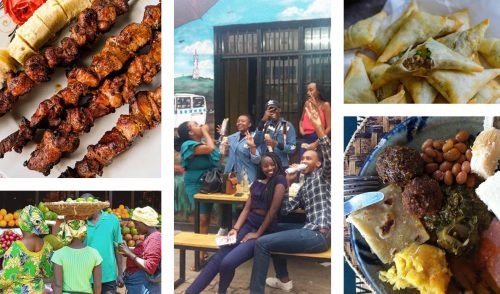 On your travels through Rwanda be sure not to miss out on sampling the delicious fresh fish from Lake Kivu; local fried lake 'sardines' known as sambaza are a perfect sundowner snack. The best way is to go out on a local boat with the fisherman, the highlights of the adventure being listening to their lovely songs as they head back to land and enjoying the catch of the day at a beach BBQ.
Back in Nyamirambo, Kigali's cool quarter, order a 'big fish' – a whole tilapia simply grilled and served with onions, celery, garlic and carrots and big enough for two or three people to share. And the only way to eat a big fish is to tuck in with your hands.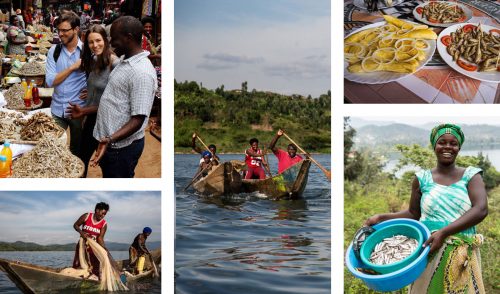 From street food to finer fare Kigali is fast welcoming many new restaurants, as well as funky local fashion and jewellery designers, and art galleries. Visitors to the city can eat their way around the world: Ethiopian, Indian, Italian and French, but also fine dining restaurants offering African cuisine. Meza Malonga, one of Kigali's hottest Afro-fusion restaurants, has already been acclaimed by Travel+Leisure and Food & Wine magazines as one of the "world's best restaurants". Chef-owner Dieuveil Malonga is an award-winning chef with his culinary skills perfected at Michelin-starred restaurants in Europe and was a finalist of the prestigious Basque Culinary World Prize 2018. 'We are storytellers of the history of the people and lands behind each ingredient' is how Malonga describes his team. Using farm-to-table fruits and vegetables from the lush district of Musanze he creates exquisite African dishes with Maasai, Bantu and Zulu influences. A nine-course meal in his restaurant will leave you wanting to join Malonga's African Fine Dining workshop. And when you overnight in the city's newest private Villa Kigali your meals will be prepared by Chef Malonga and his team.
These exciting developments in Rwanda inspire so many youngsters and I know the passion to learn from chefs like Malonga, hear the story behind the food, learn respect for local ingredients and embrace hospitality that is uniquely Rwandan, will grow our tourism offering from good to great. It inspires me as tour operator to create journeys for visitors to Rwanda, based on personal interest and unforgettable storytelling experiences.
Trees Piersma, owner of WOLF-dmc and Villa Kigali, is Angama Safari's trusted partner for our guests wanting to add Rwanda or Uganda (or both) to their Kenyan safari. When Nicky was last in Kigali, she dined with Trees at Brachetto and at the delightfully eccentric The Hut. Oh, and ate the best samosas in the world from La Gardienne supermarket. Be warned there is always a queue.
Subscribe for Weekly Stories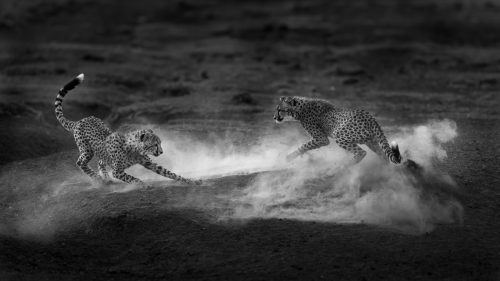 The Greatest Maasai Mara Photographer of the Year
A competition proudly presented by the Angama Foundation in order to raise funds for conservation initiatives in the Maasai Mara and celebrate the incredible reserve along with the photographers who best capture it.
Read more about the competition