This Week At Angama #160
After being away for a week, Adam returns to the Mara Triangle, delighted to be back in familiar territory, exploring the subtle changes and nuances which make this landscape so appealing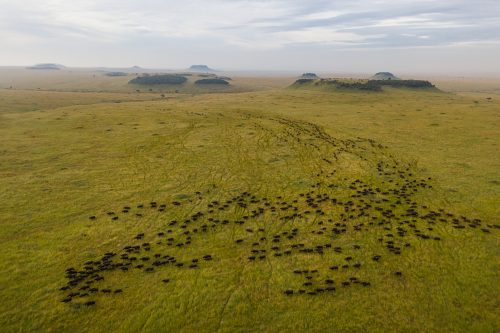 I was fortunate enough to spend last week down in the southern throws of the Serengeti, in the midst of the wildebeest calving season. What a treat to see, and a joy to explore another part of the massive Serengeti-Mara ecosystem. This landscape is truly one of the most special on earth.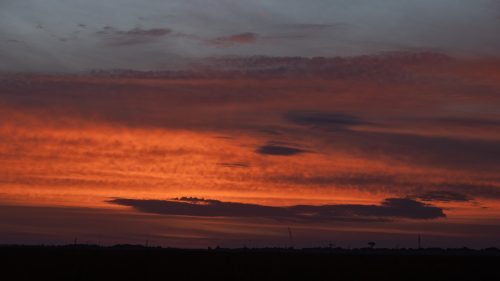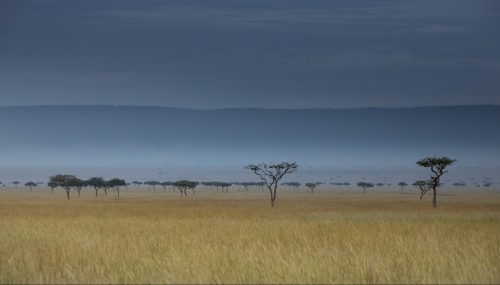 Happy to be back, within hours of landing at Angama, I was behind the wheel and off into the park – I do love my job. I enjoy the familiarity of the trees, the roads, and keeping abreast with the local animals. It is as if we lead parallel lives at times. Unusually, for this time of the year, the rain continues to fall. The other night we had 80mm. Did you know that last year, up here on the escarpment, we received over 2000mm of rain? 30% more than the average year. No wonder I got stuck in the mud so much.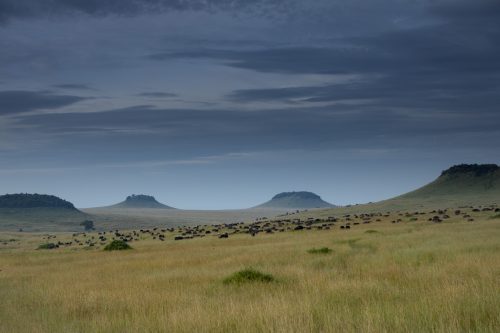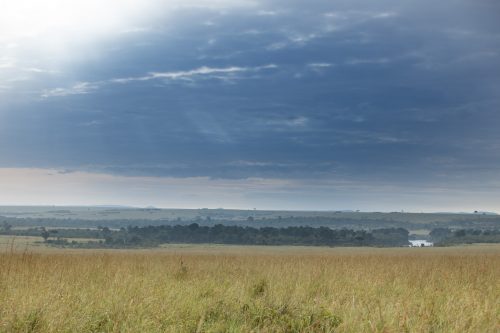 There is no doubting the scenic beauty of the Mara Triangle - the thriving Red Oat Grass, backed up by the Oloololo Escarpment. In the south, the picturesque Inselbergs, dotted across the plains. Or the sweeping distant views of the Mara River as it gently meanders towards Lake Victoria.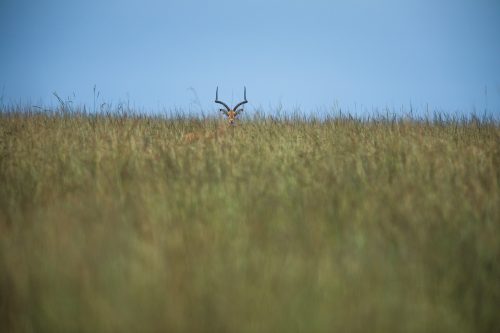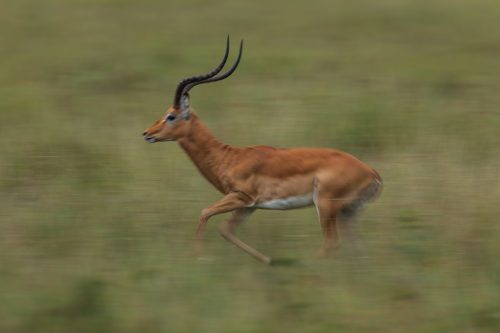 I came across a male impala, running in all directions. He was frantic. By his side were a staggering 124 females. It is well known that impala rams 'gather' females into harems, but I have never come across one with such a big collection. He looked exhausted as he continuously kraaled the ladies into a seemingly impossible mass of bodies. On the outskirts, peering at him, whilst licking their lips, were over 20 other males – bidding their time before they challenged this current king for the throne. I couldn't help but slow the shutter down in an attempt to capture how desperately he was running around.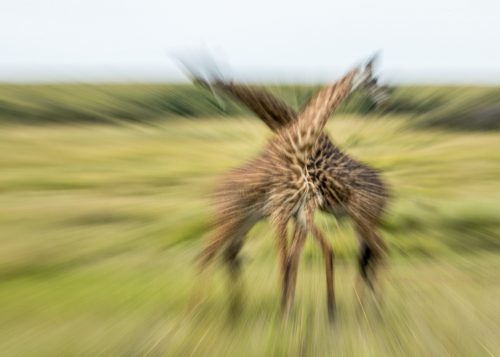 Another battle of sorts was taking part down by the rivers edge. Two male giraffe were 'necking' for authority. A behaviour first researched in the 1960s, these ritualised actions of standing head-to-tail and swatting each other in turns with their heads and necks is understood to be a bonding mechanism whereby a hierarchy is created amongst the males. It makes for fascinating viewing.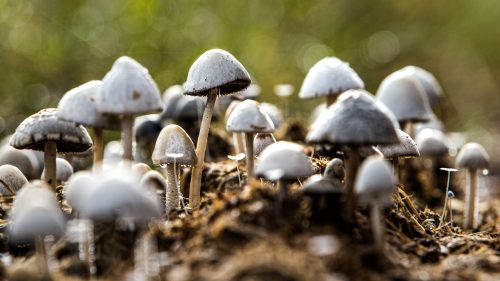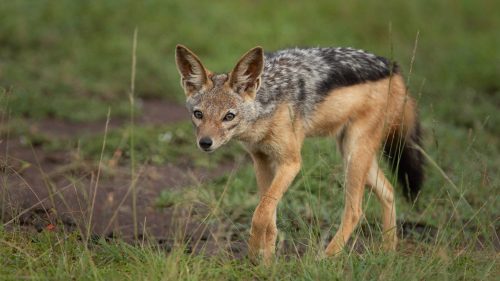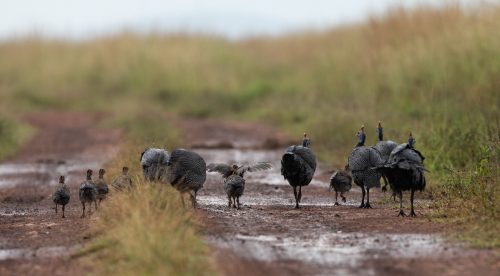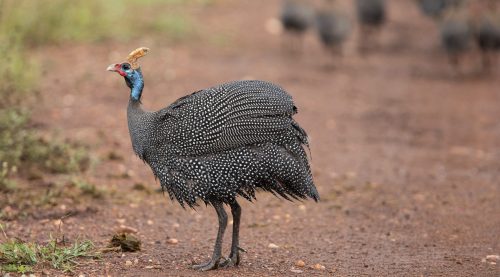 The rain fuels so much life which is intrinsically connected; it just takes a little patience and an inquisitive eye to see the stories that are unfolding. A simple heap of elephant dung suddenly explodes with mushrooms. A family of guineafowl dig in the dung, scratching and pecking in search of creepy crawlies and seeds. Nearby, tucked away in the grasses, a pair of jackals watch with interest. Dare the guineafowl make one wrong move and the jackals will feast.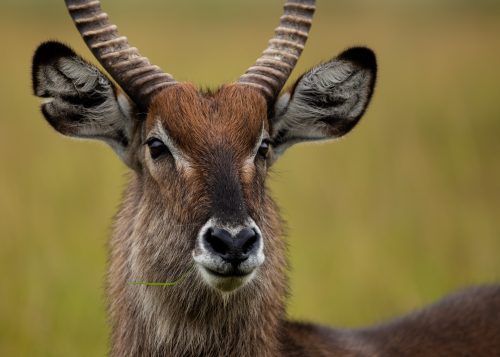 Sauntering down the road comes a hyena returning to her den after a busy night in the flooded grasslands. Her distinctive gait always has me in chuckles. A nearby young male waterbuck keeps a beady eye on her until she is well off into the distance.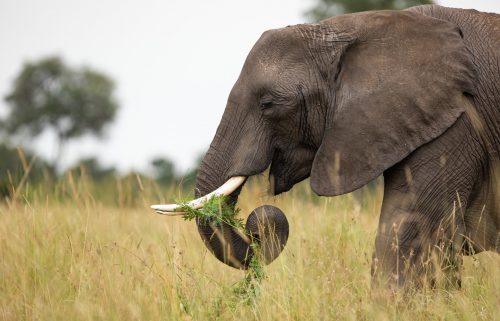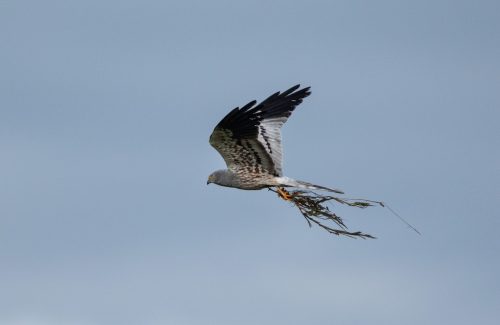 An elephant feeds, oblivious to the fuss of the hyena. She doesn't care much for these scavengers. If she had a small baby with her she may be more concerned. Instead, she continues to pluck away at the delicious soft grasses and finds a young and tasty Acacia sapling. Looking skywards I see a Montagu's Harrier in flight. I manage to fire off a few rapid shots, allowing me to inspect what she was carrying. A clump of grasses tangled up in her claws. Did she go for a kill in the grasses, only to come up without a feast?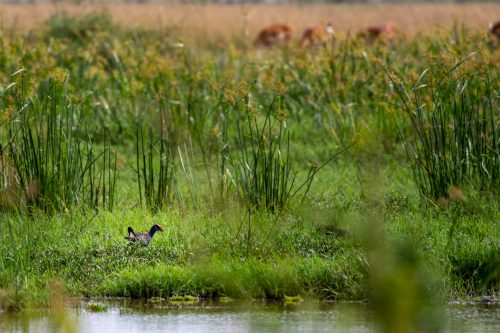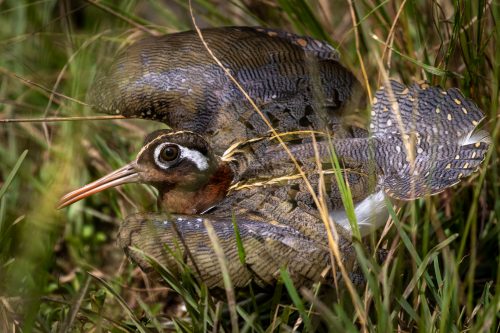 It is in these flooded grasslands that we are seeing some fantastic birds. From the seldom encountered African Swamphen, to this beautiful female African Painted Snipe. Her behaviour suggests she may have been trying to ward us off from a possible nest site.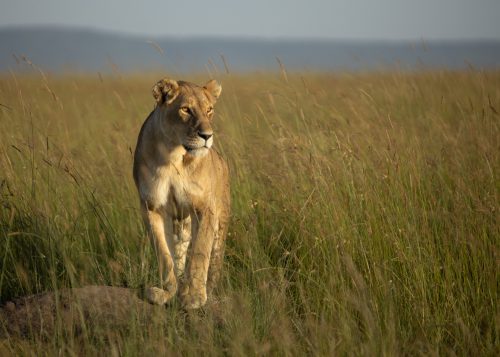 A lioness wakes after a deep sleep. She stretches and yawns and starts to move through the grasses. She pops up onto a small termite mound for a better view across the plains, and stands with pride.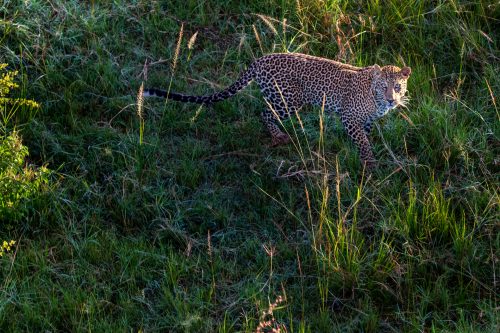 It is hard to believe that it was already This Week A Year Ago when Tyler and I went for a hot-air balloon flight and had this incredible siting. Whilst drifting silently above the banks of the Mara River we happened upon this leopard. It was seemed he was surprised as to what the balloon was and for a minute he literally gazed up at us inquisitively whilst we gazed down. A new perspective of a leopard, and a truly memorable balloon ride.
Subscribe for Weekly Stories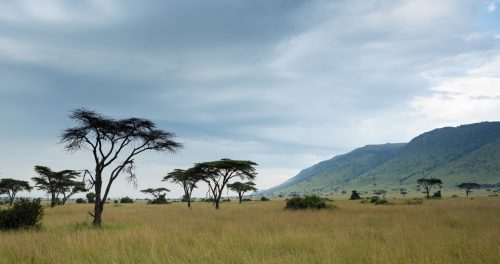 Angama Safari Camp
Deep in the south-western area of the Mara Triangle lies Angama Safari Camp, a sole-is tented camp accommodating eight guests in four lovely tents, positioned in the perfect area for witnessing the mega herds of the migration as well as abundant resident wildlife.
MORE ABOUT THIS MOBILE CAMP