A Maasai Naturalist Discovers the Land of the Lemurs – Part I
As part of a guide exchange program with Asisten Travel, Maasai Naturalist Fred Ole Sinoni was chosen to go to Madagascar in what was truly a trip of a lifetime and a dream come true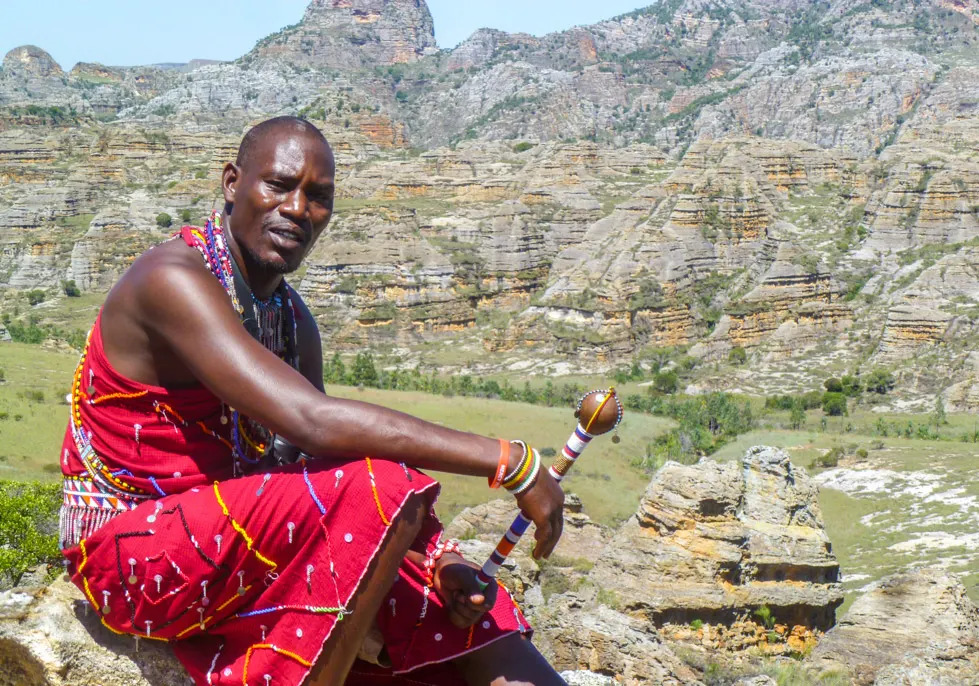 Travel Troubles, Palaces and Malagasy Traditions
Our naturalist Fred shares his story about a dream come true. Dreams are indeed valid. Ever since I started my guiding career, my quest to experience prime wildlife destinations brought Madagascar on the spot. I have watched documentaries filmed there, and the urge to pack and go was irresistible.
My flight to Madagascar was on 1 February just before midnight. I got to the airport at 8pm to ensure I had sufficient time to go through pre-travel procedures. Dennis, our driver, ushered me into Terminal 1A, and he gave me a send-off hug. Since this was my first international trip, my body was in a very strange mixture. I was happy, excited and nervous all at once. I composed myself, checked in, passed through immigration and security, and finally to the Disappointment Desk (Boarding Desk), where I was notified my flight was cancelled. I was furious. I asked, "What happens when a flight is cancelled? Does it mean the trip is no more?" To cut a long story short I was back at the airport 18 hours later where I hurriedly checked in and swiftly passed through security and immigration. After 30 minutes of waiting, the announcement was made that flight number KQ260 was ready for boarding. I rushed in keenly not to waste a single minute. Shortly thereafter the aircraft was airborne!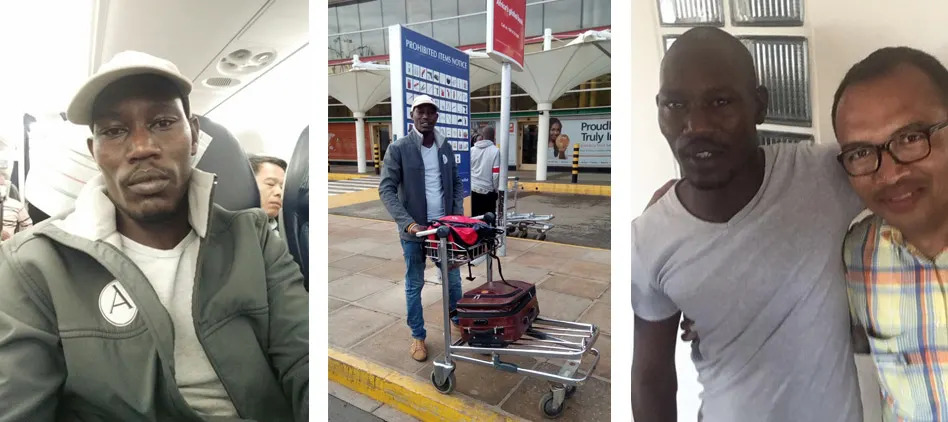 After 3 hours in the sky, the plane finally landed at Ivato International Airport in Antananarivo, where the first challenge of the trip was waiting: the language barrier (I don't speak Malagasy or French). Thank goodness everything was straightforward and not much conversing was required. My guide, Franck Rama, was waiting – I took a deep sigh of relief. Franck welcomed me to Madagascar, and drove me to my hotel where I was to spend my first night in the land of lemurs.
So began my nine-day tour of Madagascar. First stop: Antananarivo. I visited the old city and upper town, including the Majestic Rova, which offers an eagle-eye-view of the capital. The Rova, or Queens Palace, is a royal palace complex that served as the home of the Sovereign Kingdom of Imering in the 17th and 18th centuries, as well as the rulers of Madagascar in the 19th century. We roamed the neighborhood enjoying the ambience of the noblemen's residences, well-kept traditional houses, colonial houses, palaces, cathedrals and Malagasy houses built entirely of wood. It was an unforgettable package.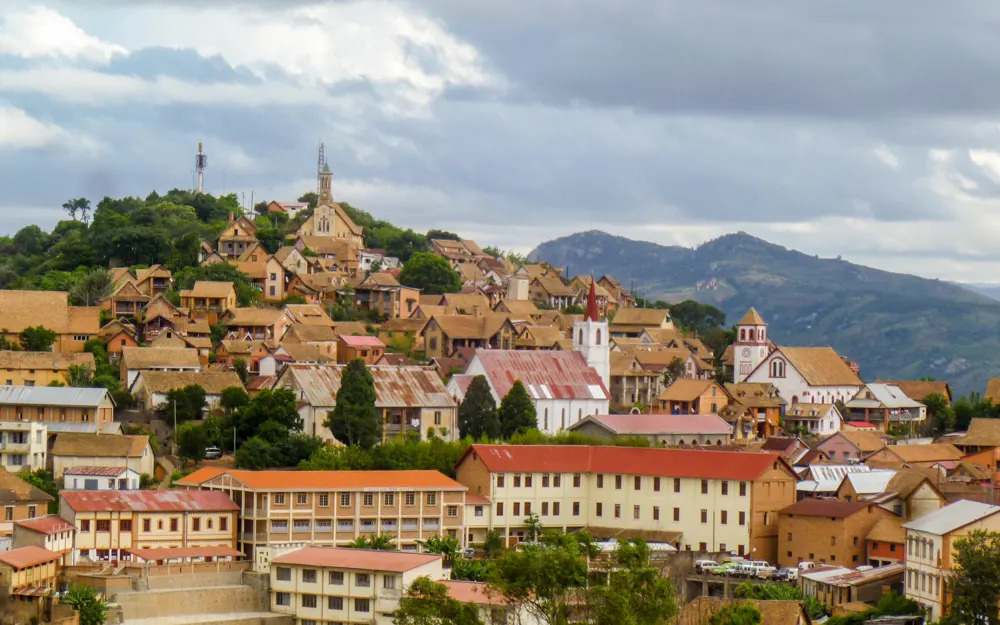 At midday we embarked on an 80km journey to Ambatolampy, a small rather famous town located south of Tana, well known for its aluminum foundries. People collect all kinds of aluminum residues and melt them down in their workshops. As the metal has a very low melting point it can be recycled almost unendingly. To produce new dishes or artworks, fine black sand, which only occurs here, is put into a wooden box and hammered out. An already-finished product is pressed inside to get an exact mold. Each mold consists of two parts, which are put together and equipped with a small tube to pour in the hot, liquefied metal. After less than one minute, the aluminum has solidified and the object can be turned out, all edges are de-burred and shaped and the freshly molded piece ready for sale. The craftsmen work barefoot without protection from the pungent steam, so they may have the most dangerous job in Madagascar. Only experienced workers are allowed to work with the glowing metal and have been passing on their knowledge to youngsters for decades.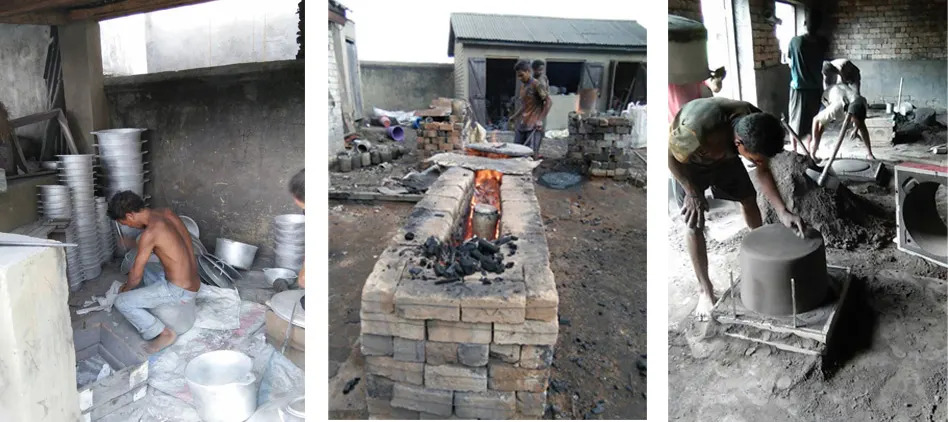 Next we headed to Ambositia Village, the center of Madagascar's woodcarving industry and home to the Zafimanity tribe. The city of woodcarvers is located in the highlands, 180km south of Tana. This is the sole remaining community of a unique woodcraft culture previously widespread across the island. Around the 18th century, the Zafimanity tribe settled in southeast Madagascar, seeking refuge from deforestation that was ravaging most parts of the island at the time. For generations, the Zafimanity craftspeople have developed knowledge and skills revolving around woodwork. This craft tradition bears witness to the central role of wood in all aspects of life and death. Zafimanity proficiency in wood sculpting can be seen in constructions and in everyday objects, walls, windows, frames, posts and stools. Although the number of motifs is limited, the creativity of the craft workers means that no two pieces are identical. These motifs carry rich symbolic significance related to Zafimanity beliefs and values. For instance, a spider web symbolizes family ties while honeycomb represents community life. The ornamentation also informs about roles and social standings within the community. I was welcomed to one of the numerous workshops and had the opportunity to look over the shoulder of the artists during their work. Once again, my mind was blown away by the craftsmanship and ingenuity of the Malagasy people.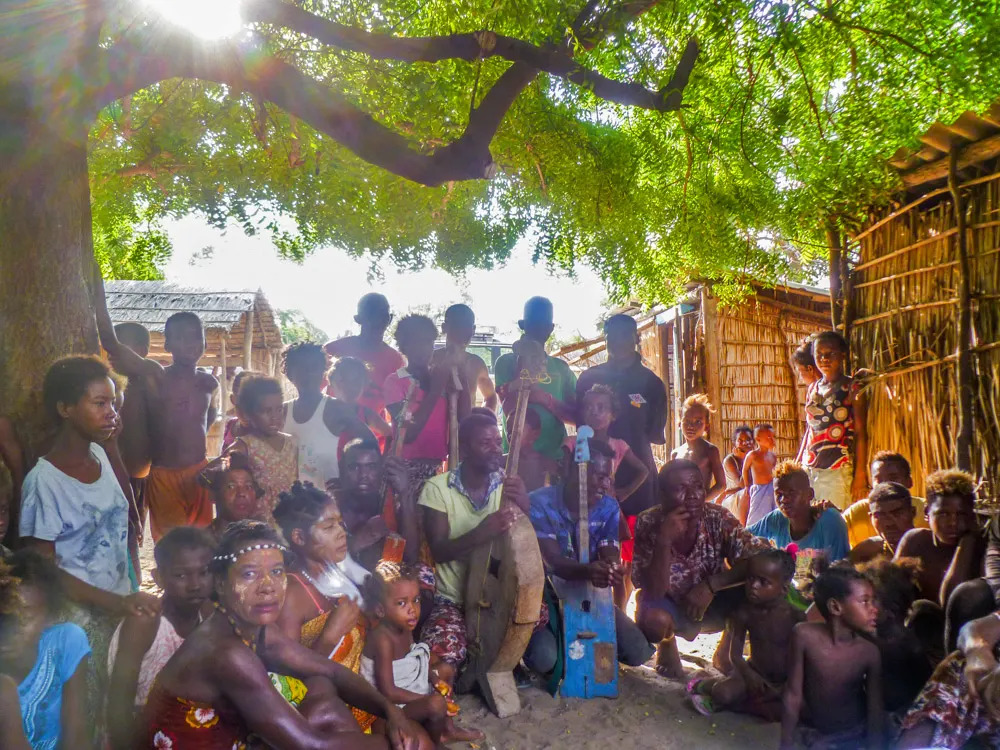 Next week I will share my stories about giraffe weevils, lemurs and more …
Note from the Editor: When Fred, together with all the other Angama Mara guides, was asked: 'Why do you think Angama Mara should choose you?' his response was: 'Immediately I saw the name "Madagascar" on the application form, I said to myself "dreams are indeed valid" and whoever came up with the idea clearly understood what had been in my mind and heart all through my life. Of all the places I had always dreamt of going, Madagascar tops the list. A copy of a personal profile I had written sometimes back can confirm to that effect. I therefore perceive this opportunity to be a dream come true, hence Angama should consider choosing me'.