Juxtaposition
Steve Mitchell recounts the tale behind the winning image of the 2019 Greatest Maasai Mara Photographer of the Year.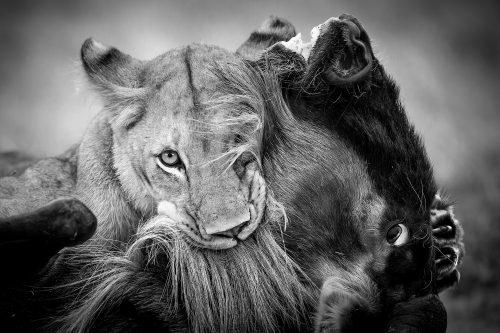 Thousands of images. Iconic shots of the Mara. Cheetah chases. Lion portraits. Insane shot of balloons at sunrise. Herds panned. But in the end, there could be only one winner.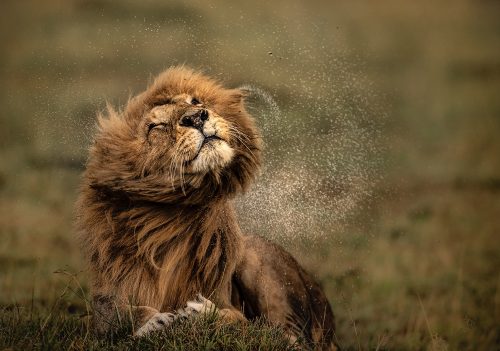 It's the way the lion is looking at you, with the intent and focus of a remorseless and experienced assassin, and the contrast of the wildebeest, surprised at its sudden suffocation and helplessness, seemingly at odds with its certain fate.
Photography can be a lonely task. Endless hours. Uncooperative subjects. Against the backdrop of dwindling attention spans, uncertain economic benefits.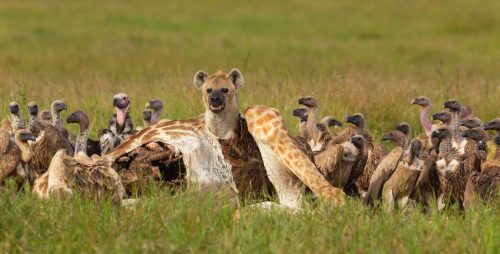 To be decreed as the best amongst thousands. To be recognised by one's peers. By world-renowned leaders in the profession. Therein lies an honour.
What is it about recognition, and who decides they can grant it?
What is it about credibility, until one day there is sufficient gravitas?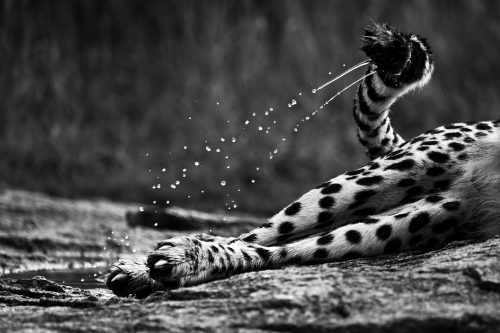 The second edition of the Greatest Maasai Mara Photographer of the Year enabled us to donate in excess of $83,000 to the competition's conservation partners. Much needed funds to ensure the sustainability of the Mara ecosystem. It also allowed us to reimburse featured photographers, and to change someone's life.
Juxtaposition: "two things being seen or placed close together with contrasting effect."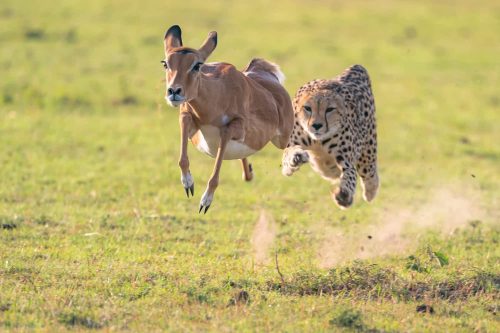 Life & Death. Talent & Perseverance. Congratulations Lee-Anne Robertson. We look forward to welcoming you to Angama Mara.
As the 2019 Greatest Maasai Mara Photographer of the Year, Lee-Anne Robertson won $10,000 and a 5-night stay for two at Angama. Catch all the finalists on display at Kenya Airways' Pride Lounge at JKIA in Nairobi. The competition will be back again this year, bigger and better than before. Entries opened on the 1st of January 2020.
Lee-Anne's guide Leshan will also be travelling to London in early 2020 with two of his colleagues to watch his beloved Manchester United in the Premier League. But that's another story…
Subscribe for Weekly Stories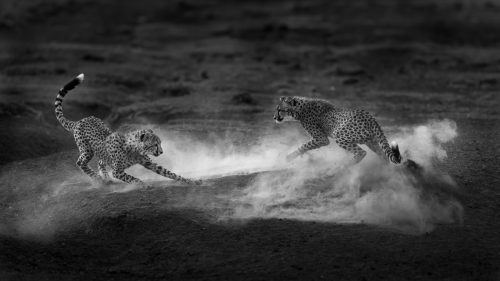 The Greatest Maasai Mara Photographer of the Year
A competition proudly presented by the Angama Foundation in order to raise funds for conservation initiatives in the Maasai Mara and celebrate the incredible reserve along with the photographers who best capture it.
Read more about the competition