Baisikeli – The Story of Filming an African Cycling Team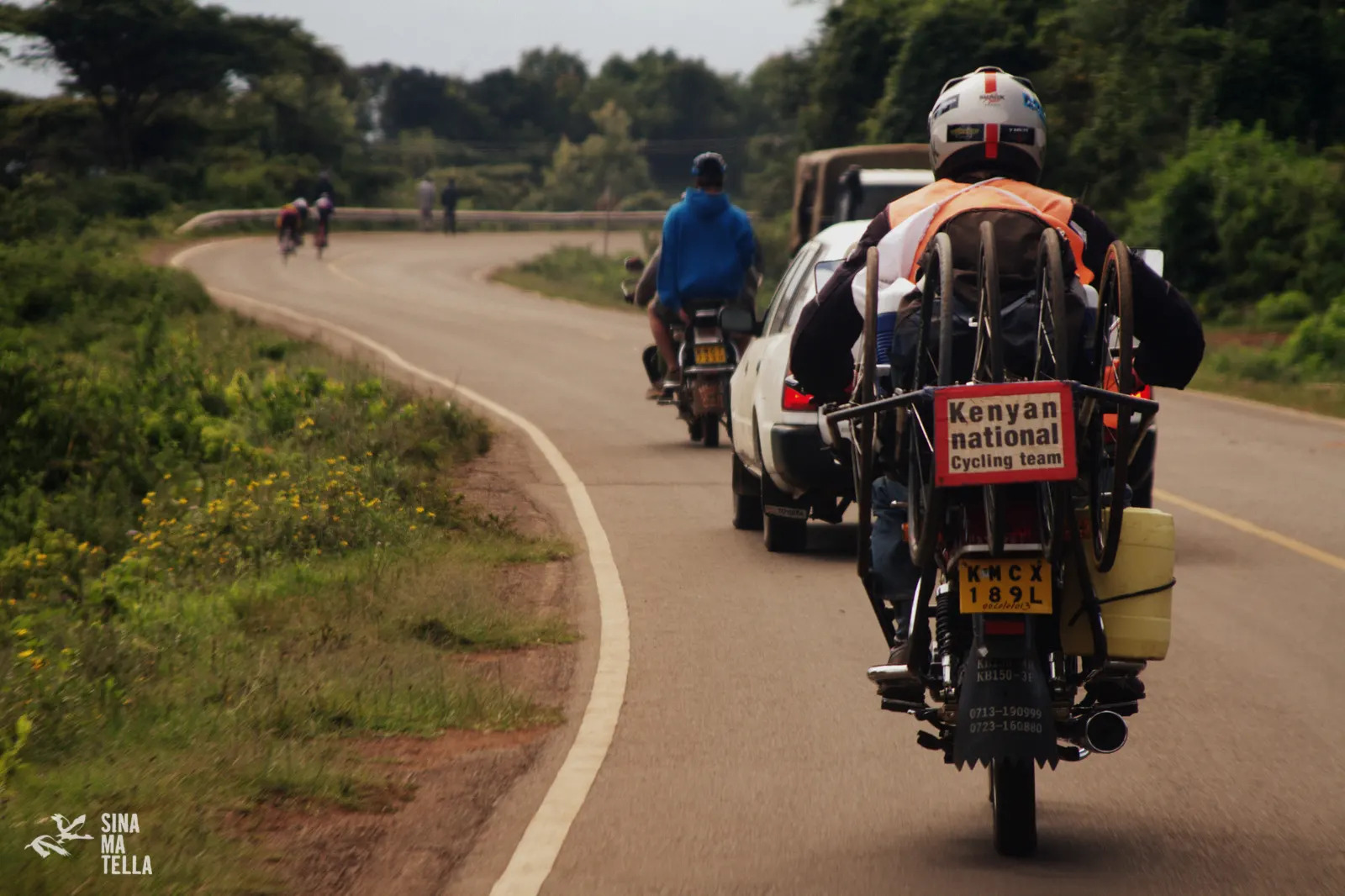 Serendipity is a mysterious beast. Whilst filming the 2012 Single Speed MTB World Champs in South Africa I met an Australian, Simon Blake, who happened to coach the Kenyan Cycling Team. He followed up with an email "Wondering if you guys were keen to film the Tour of Rwanda 18-25 November?"
Rwanda. Kenya. Road cycling in Africa. What did I know about any of these three subjects? Not much and I was intrigued. In another quirk of fate, I ordered Chris Keulen's beautiful book, Hot Splinters of Glass and it arrived a week before hearing from Simon. Its black and white images of bike racing in Africa captivated me. Fate was nudging me in the right direction.
As with all independent film projects, funding is the major hurdle. And in this case, I needed to raise funds in a matter of weeks. Unsurprisingly broadcast networks and corporate sponsors politely declined – after all who knows anything about Kenyan cycling or the Tour of Rwanda and hence their marketability? So I loaded up the credit cards, packed up the gear and off we went.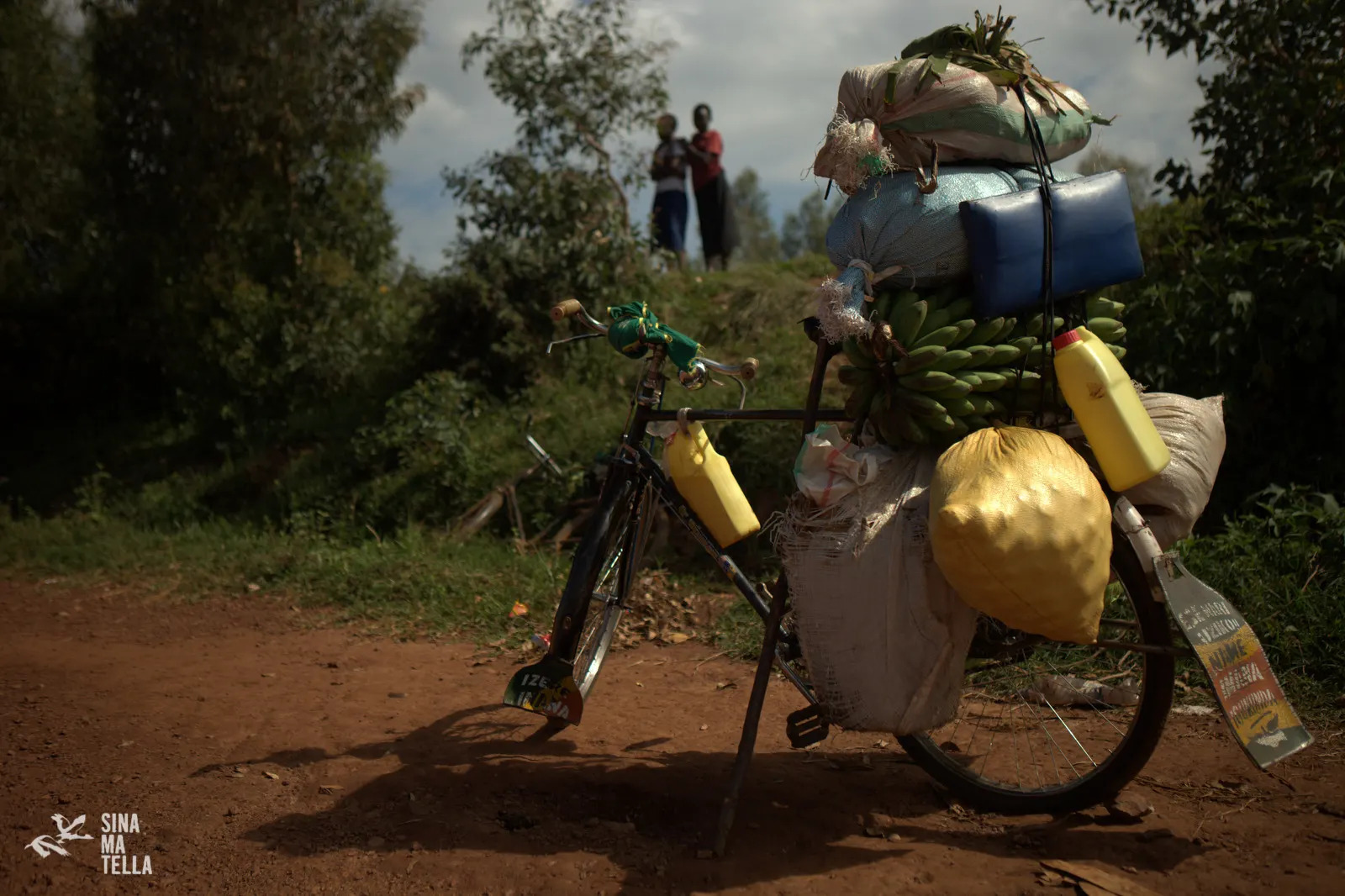 The journey from Cape Town to Northern Kenya and Simon's home in Iten will always stick in my mind. Headlights and car horns piercing the twilight, packed roads and foot traffic, crazy intersections and no traffic signs. But it was the bicycles that caught the attention. Black mamba's (as they are known locally – a single-speed old English-designed bike made in China and ubiquitous in eastern Africa) packed with exotic loads – milk or charcoal or furniture or onions or people.
Simon and the Kenyan Rider's road cycling team welcomed us and we immersed ourselves in filming. We didn't have much time before leaving for Rwanda and the Tour, but it was soon apparent this was a special bunch of people and there were stories everywhere we looked.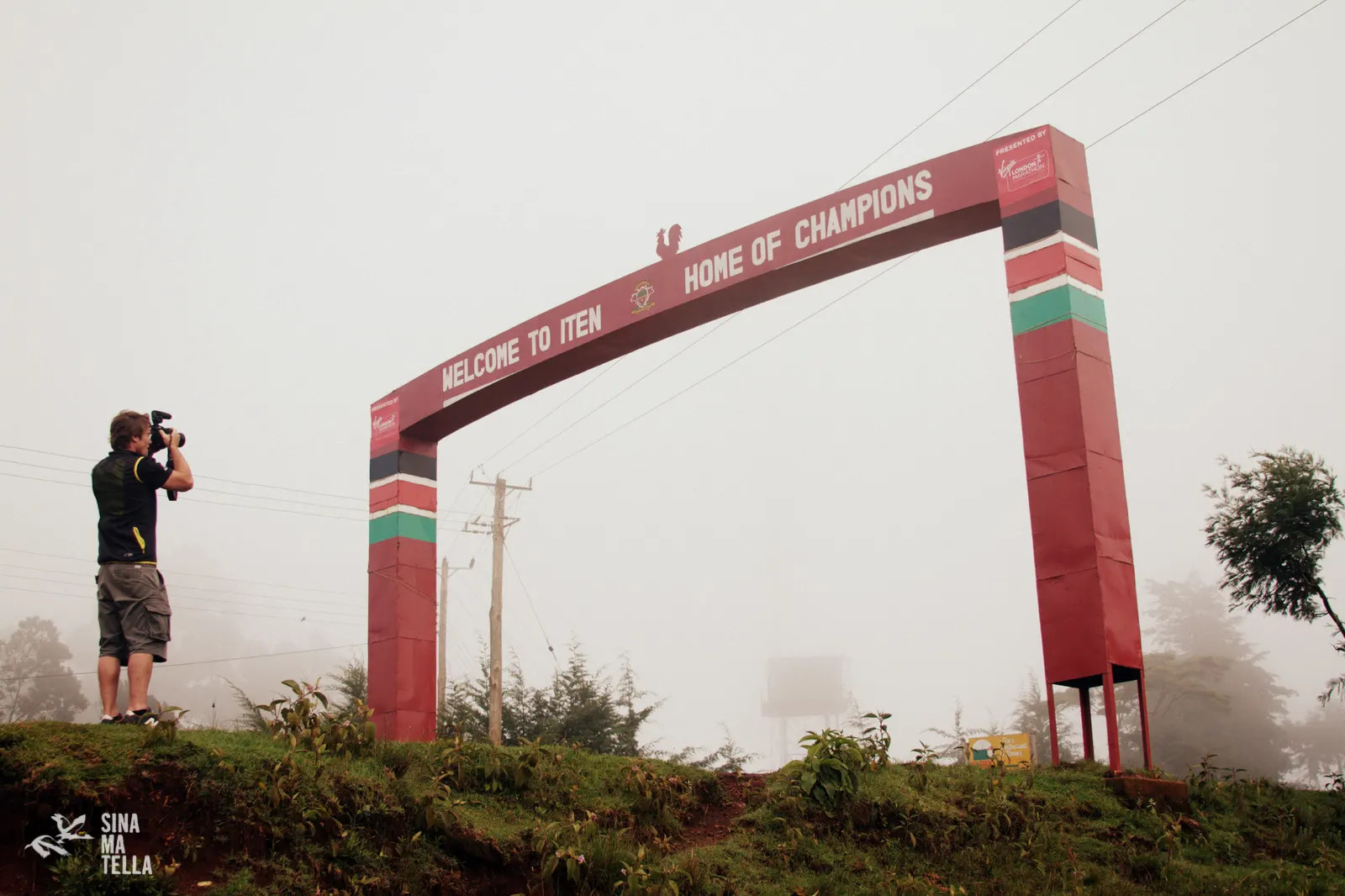 It all started with Nicholas Leong, photographer and avid sports fan from Singapore with a curiousity as to why there were no black riders in the Tour de France? If black athletes could dominate world running then why weren't they performing at the highest levels in cycling? After competing in the 2005 Singapore Marathon, he booked a flight to Kenya with the aim of following the athletes back to their homes. On landing in Nairobi, he jumped into the same matatu as the Kenyan athletes on their journey back to Iten and ended up sitting next to the winner of the Singapore Marathon, Amos Matui.
Over the years, Nicholas learnt about Kenya's marathon success while based in the running capital of Iten, and wondered how these lessons could be translated into some form of cycling success. Without any coaching or sporting background, Nicholas resorted to unusual techniques: he would take trips on bicycle boda bodas (human bicycle taxis) and secretly time them whilst doing specific routes; he would attend black mamba races or attend local markets to see which milkmen were the fastest; he offered prize money for the rider who could break the record on a specific time trial route. These efforts unearthed some raw potential and Nicholas formed a cycle team by recruiting some of this talent and paying them to ride.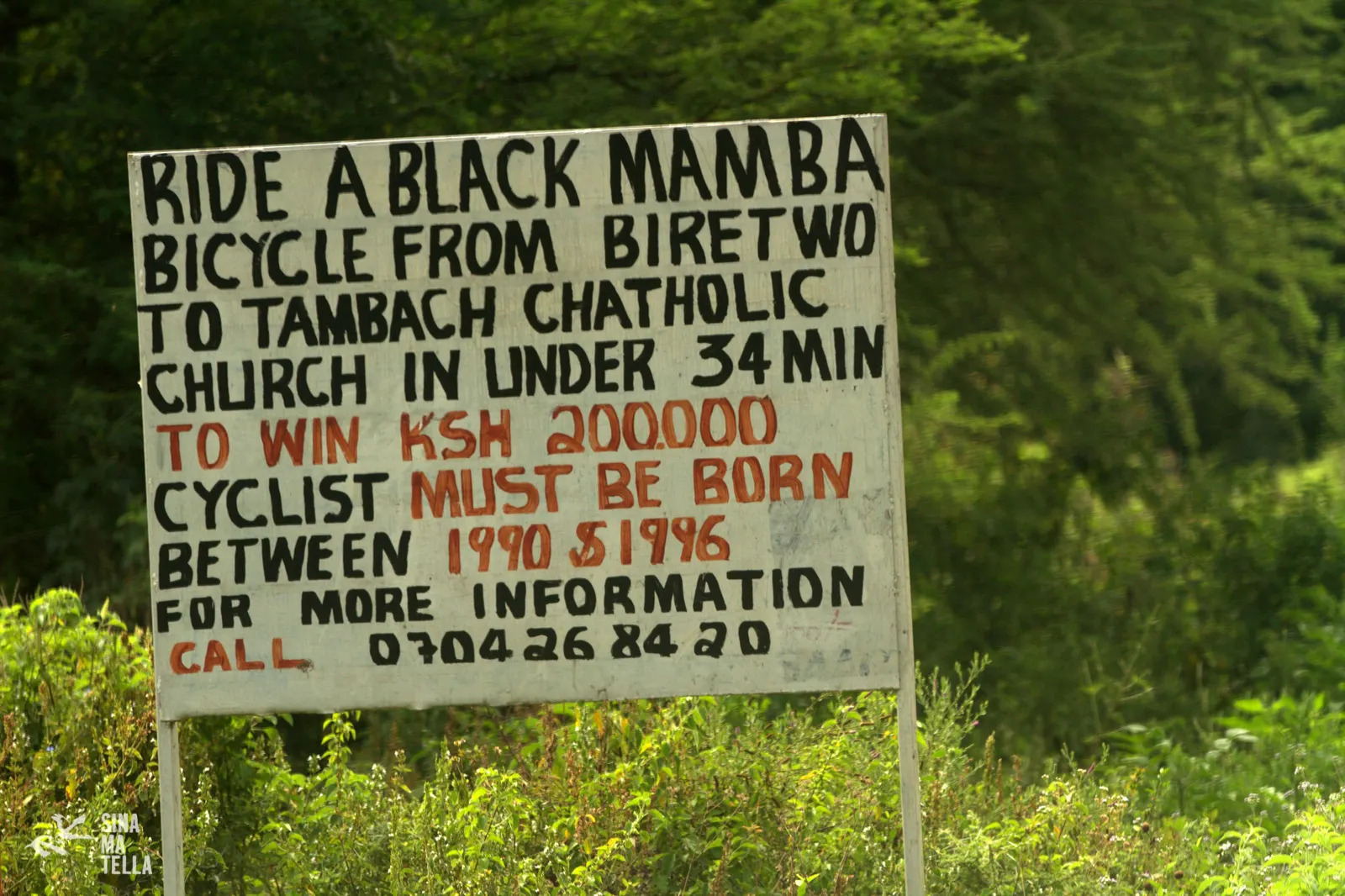 Fast forward to 2012: through trial and error, quirks of fate and the financial backing of a French businessman, the Kenyan Cycling Team now had a experienced head coach (Rob Higley, Australian), a hands-on Director Sportief (Simon Blake, Australian), a full time Soigneur (Paddy Muiruri, Kenyan), a full time bike mechanic (Nixon Sewe, Kenyan), a numbers man (Ciarán Phádraig, Irish), a full time cook (Bernard Malide, Kenyan) and a dedicated Development Officer in the form of Nicholas. Bizarrely, the common thread was that no one started out on the project with any road cycling or professional cycling experience. This was a collection of diverse people united by an ambitious goal – to replicate Kenya's athletics success in the world of professional road cycling.
It was soon time to depart for the Tour of Rwanda. Arriving late meant we had press passes but no media motorbikes so we went to market and secured a couple of drivers and piki pikis, local motorbike taxis with engines no larger than 125cc. This, together with our inexperienced drivers, meant we would be in for an interesting ride, to say the least.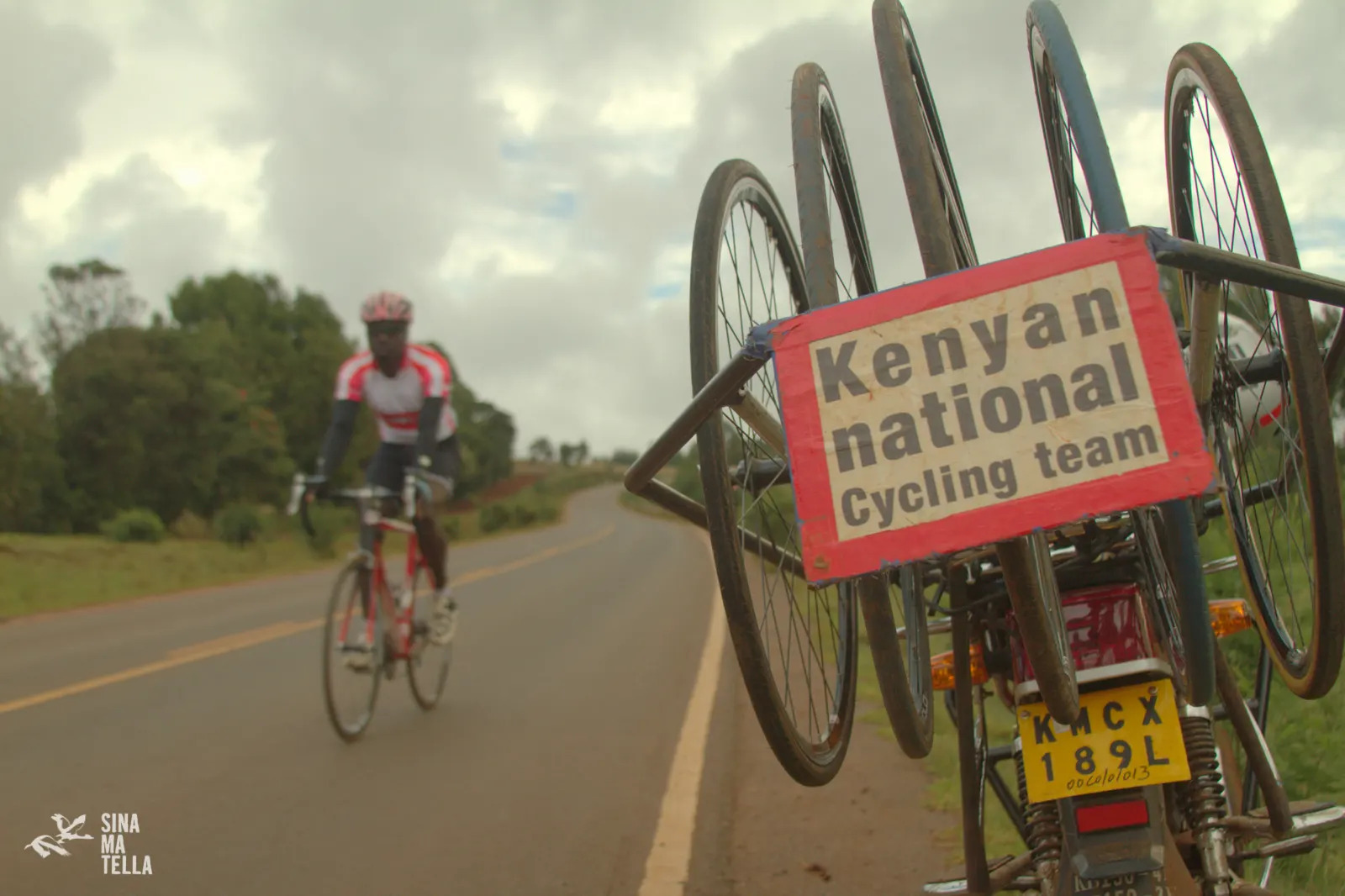 We settled into race routine: up at 4.30am, pack the bags, ready the camera gear, smash breakfast, pack the backup team car, pack the luggage truck and hit the start. On the back of our piki pikis and armed with our cameras, we would work our way through the convoy of team cars, commissaires, medical vehicles, press, policemen and fellow photographers and cameramen until we reached the peloton. When possible, we'd leapfrog this circus to set up a shot of the day's race, the beauty of the Rwanda landscape or the local communities the race passed by. We'd shoot the riot of colour flying past, with the inevitable car horns blaring and crowds cheering before repeating the process all over again.
There were stories a-plenty in the Kenyan Rider's camp. Their aim was to finish in the top five of the team GC, improving on their previous year's performance. And did they ever. No longer were they also-rans, hanging onto the tail of the peloton. Each day yielded strong performances as the team were well represented in the front group, often riding tempo and keeping their top individual GC rider, Muya Njoroge, out of trouble.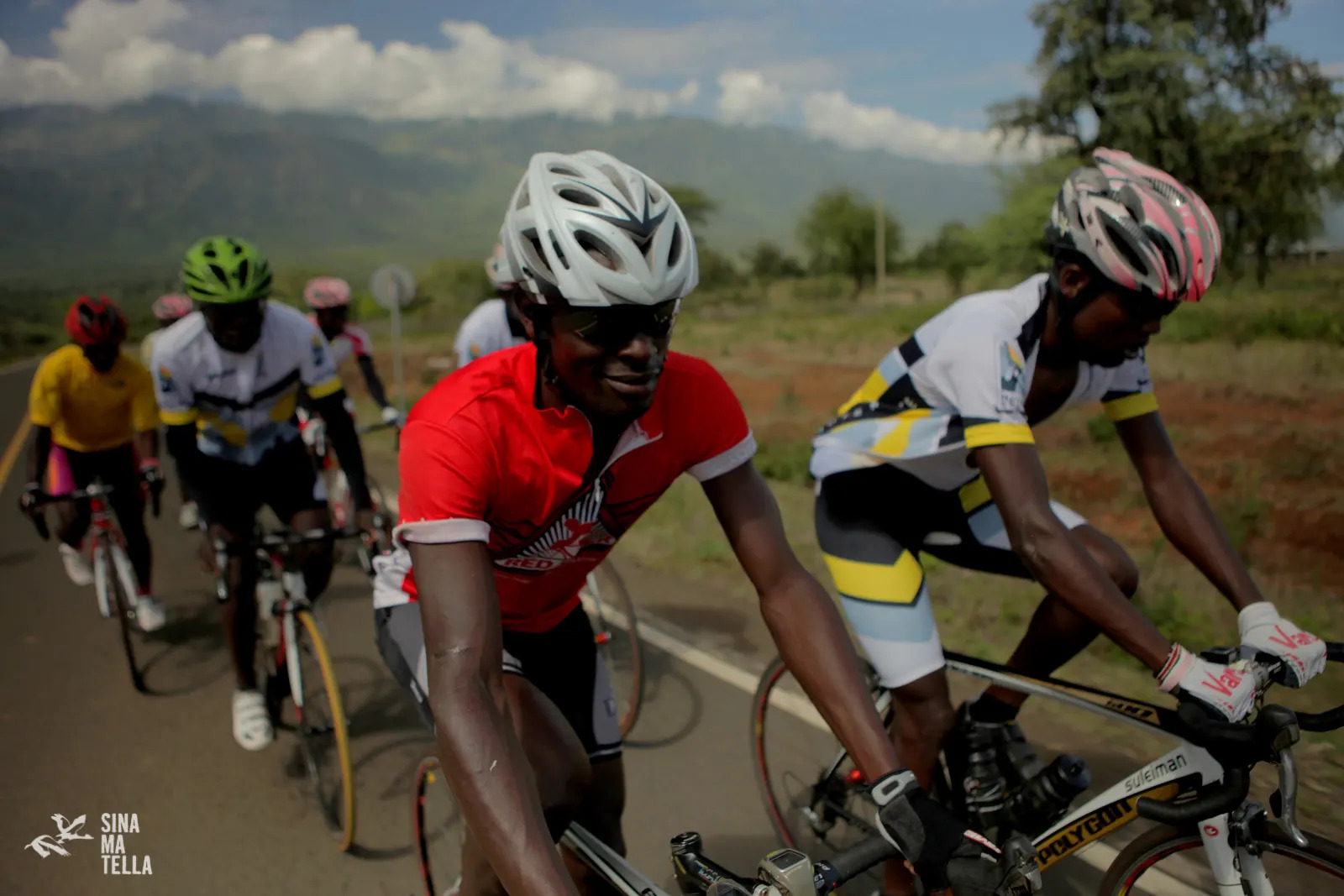 Njoroge was a revelation. The team knew of his potential but he took everyone else by surprise. He used to deliver milk by bicycle for a living and had only been part of the Kenyan Riders setup for two years. In his first 2010 Tour of Rwanda he crashed out of the race midway due to a lack of bike-handling skills. One week before the 2012 Tour, he was hit head-on by a car. In this year's race, Njoroge finished on the podium, third overall in the individual GC. It was the first Tour of Rwanda he had finished. If ever there was vindication for Nicholas' dream, this was it.
In just three weeks we witnessed African cycling through the lens of the Kenyan Riders team: from a Singaporean pipedream, with Australian coaching, French backing and African pragmatism; and humble beginnings (the team still has no running water and only intermittent electricity at their base in Iten; they train on water, bananas and home-made cake; they ride on chromolly frames with mid-tier groupsets; and they have no official sponsorship), it has been a privilege to film the journey this team has undertaken, ending with a place on the poduim.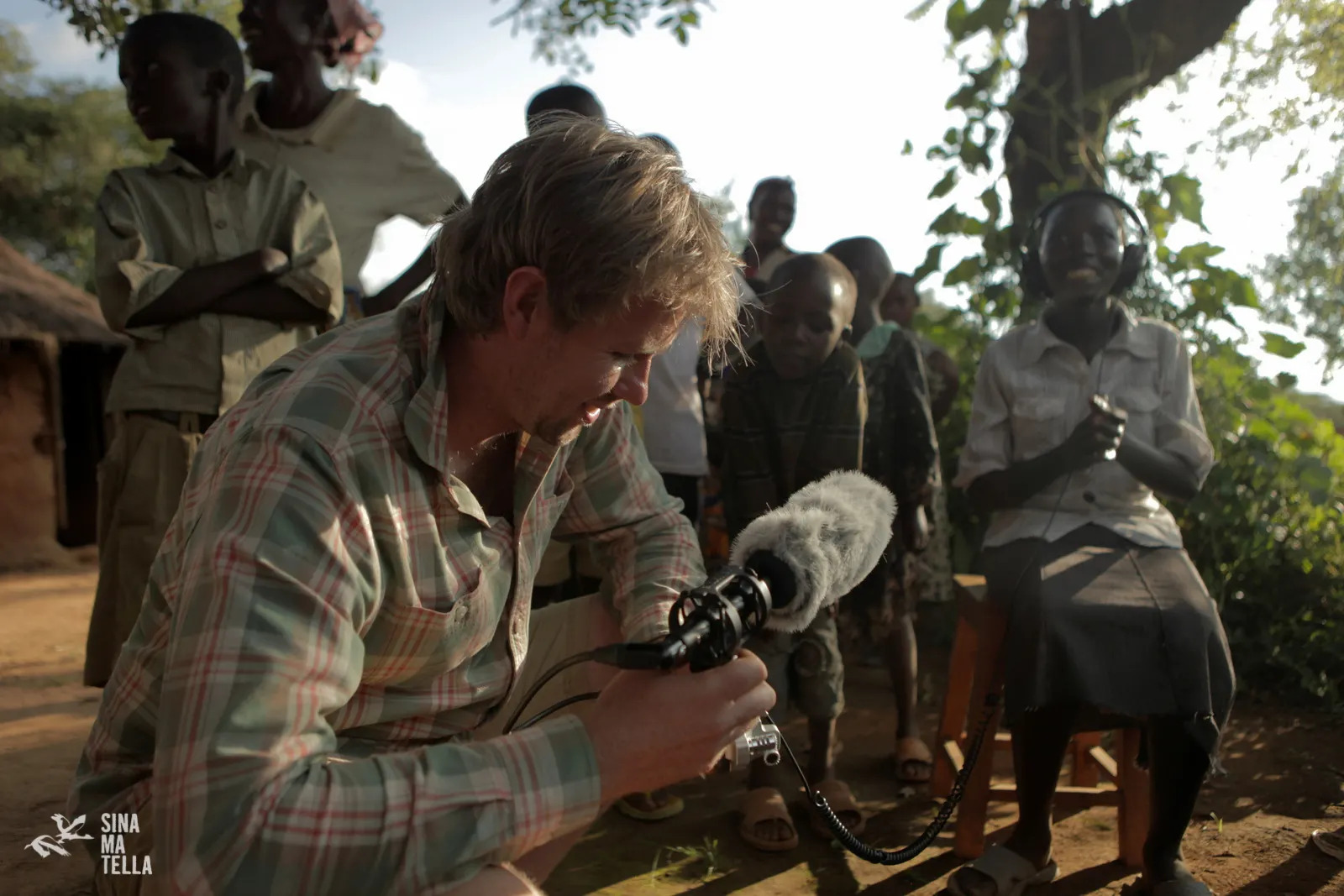 Postscript: In 2014, tragedy struck. The star of Baisikeli, John Njoroge Muya, was killed in a cycling accident in the Tour of Matabungkay in the Philippines. Earlier on the same day, Njoroge was presented with his first yellow jersey, the previous morning he won the individual time trial and in the afternoon he finished with the lead group in the road race. We will always remember him as the quiet star of Baisikeli. He was one of the most humble and hard-working protagonists we've ever worked with and an inspiration to all those around him.
Note from the Editor: We thought this lovely story would delight road cycling fans who celebrated Kenyan-born Chris Froome's third TDF win on Sunday. And heartfelt apologies to James for trimming his story by half, but you can watch the trailer here or download the documentary for the full story.