This Week At Angama #112
From the mighty to the minute and from calm to chaotic, my first few weeks at Angama Mara have been nothing short of spectacular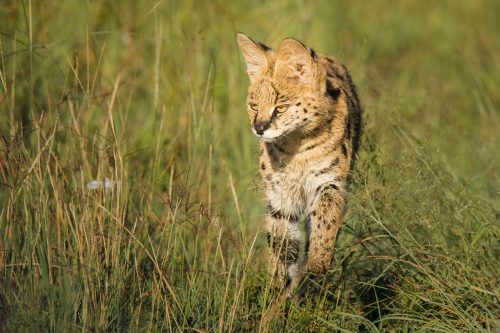 I've had the mixed fortune of being in the Mara at a time when almost everything is shutting down. It has meant daily game drives and far less studio time, save for photo and video editing. It has also meant a great deal of waiting – waiting on news from around the world; waiting to be rescued when we got stuck in a muddy hole; waiting for some exciting predator action around a hippo carcass. But the Mara has a way of rewarding one's patience.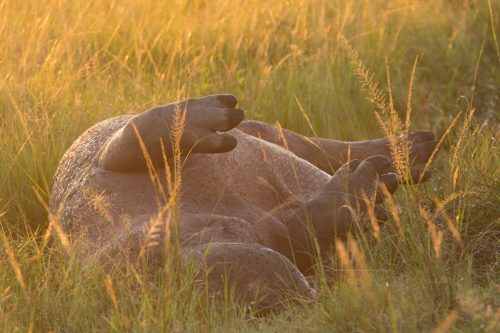 When we first caught sight of this hippo we weren't sure what had caused him to collapse - it's been incredible to witness how his misfortune has been a boon for hungry predators in the area.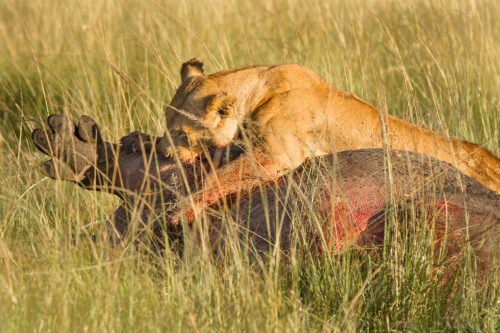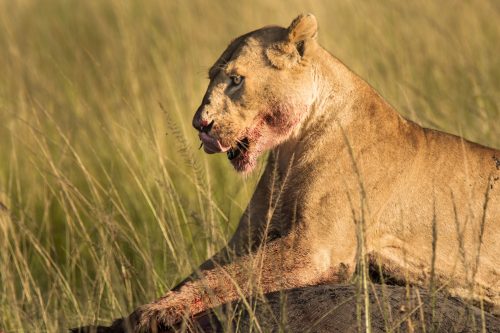 This fortunate - and perhaps slightly greedy - lioness had the hippo carcass to herself after chasing away the first hyena that spotted it. We expected that she would call her pride to join her but she appeared to have no such intention as she happily gorged herself.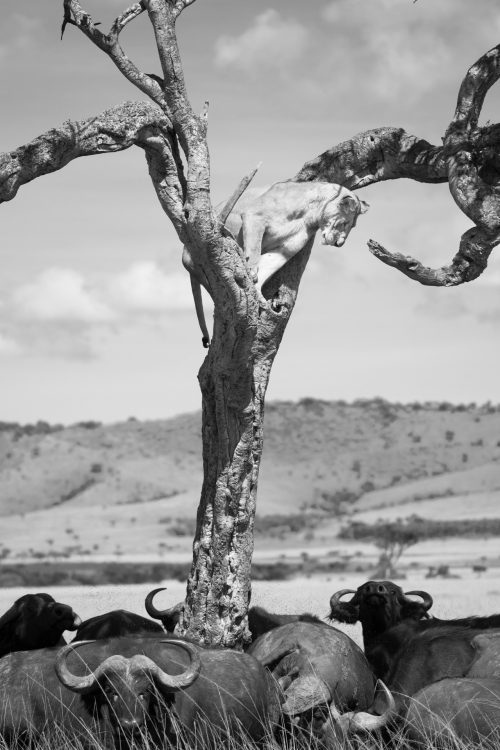 But not every lion was having the same kind of luck, as a herd of irate buffalo chased one lioness up a tree with her male companion bolting into the distance as quickly as his legs could carry him.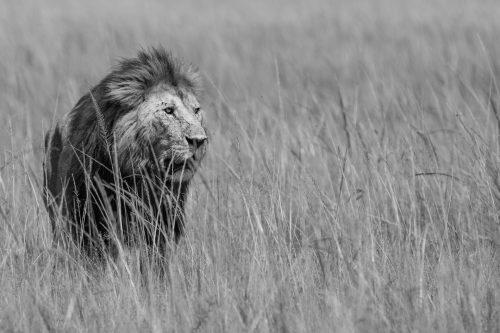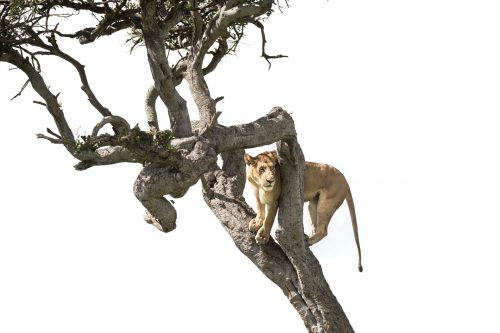 Once the buffalo felt satisfied that they had made their point, they moved off and the male returned, trying his best to look unperturbed.
The lioness was unsure as to whether it was safe to climb down but she eventually did, ending one of the most exciting experiences of my short time here at Angama Mara.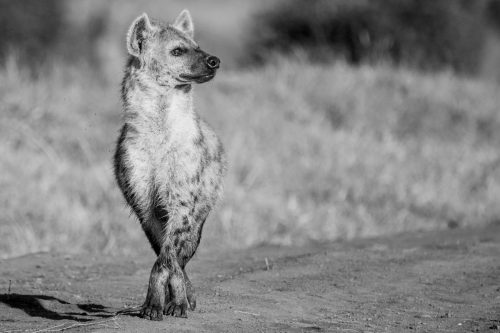 This hyena went in a different direction, instead offering up an uncharacteristically poised stance before returning to its trademark shamble.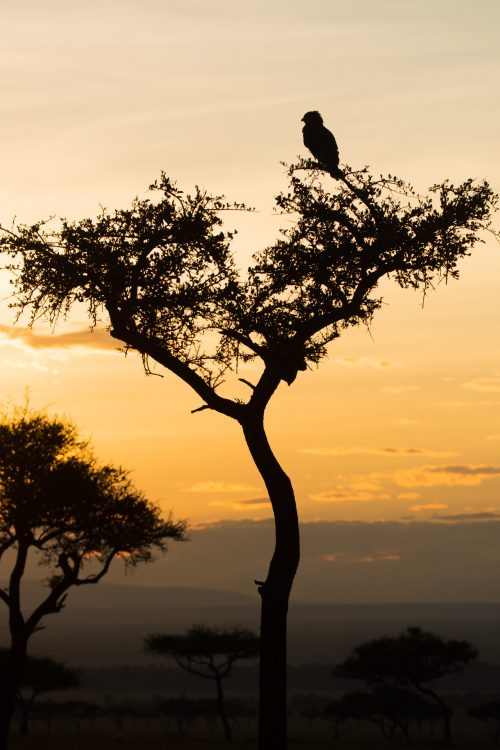 The Mara has no shortage of birds, such as this black-chested snake eagle surveying the land at sunrise.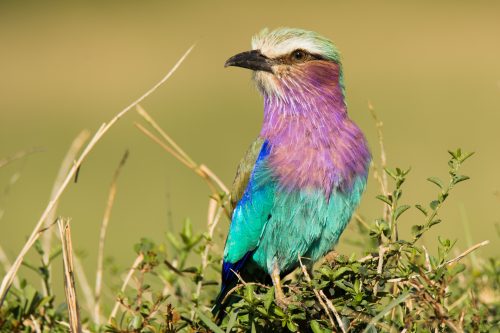 Each safari is an opportunity to become familiar with their myriad calls, colours and characteristics. The eye-catching lilac breasted roller is unofficially considered to be the national bird of Kenya.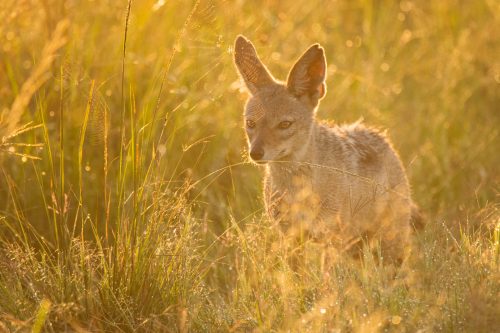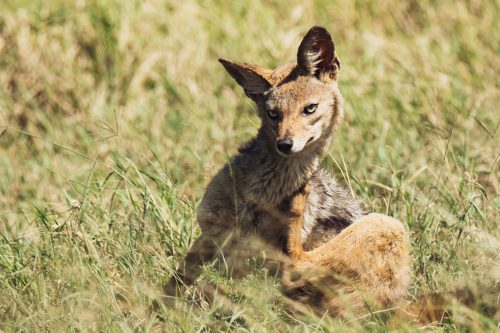 Jackals are fast becoming one of my favourite animals to see and I'm constantly on the lookout for them as they dart furtively through the long grass. They have also been a source of some unexpectedly amusing facial expressions.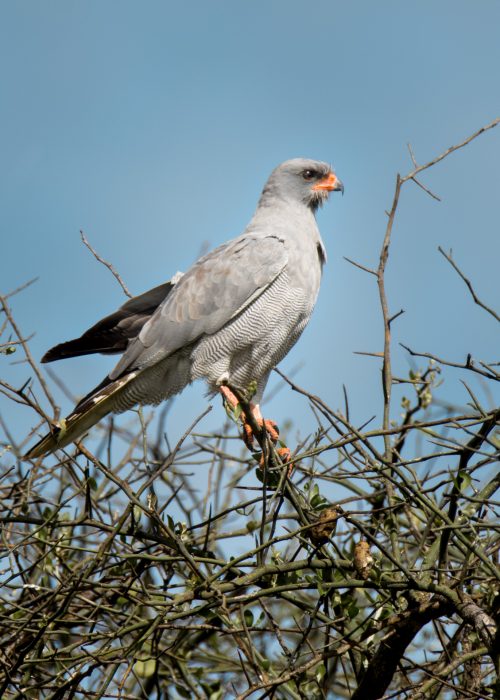 A pale chanting goshawk is striking against the clear blue Mara sky.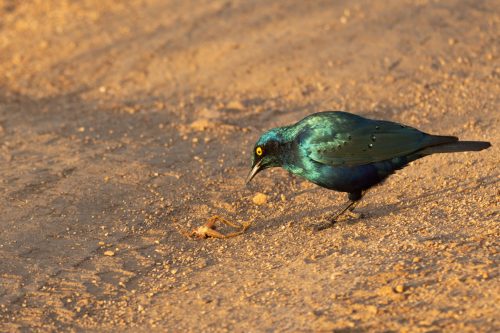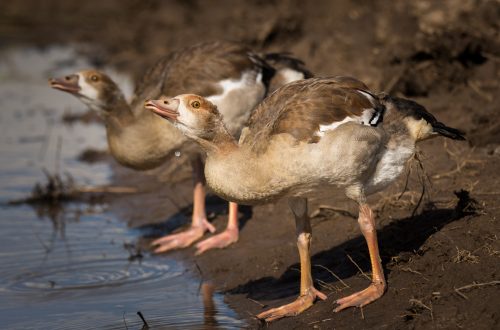 A Ruppell's starling enjoys a froggy breakfast while these Egyptian geese take a drink after cleaning their feathers and soaking up the sun.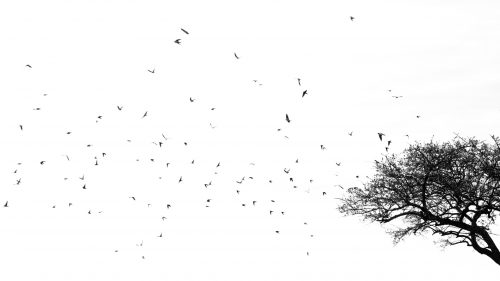 The Mara is one stop out of several for these barn swallows on their way to Europe from South Africa.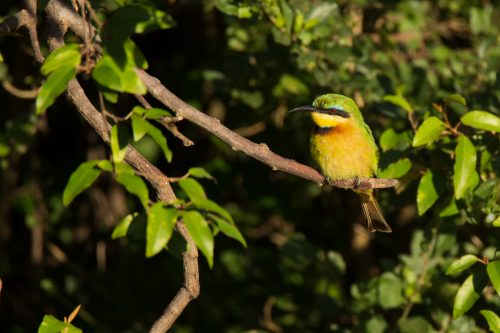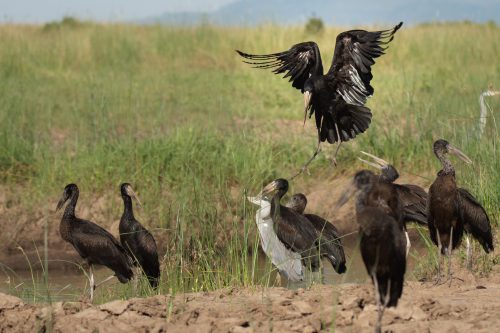 It's hard to make a graceful landing the larger you are, but the open billed stork makes it look effortless.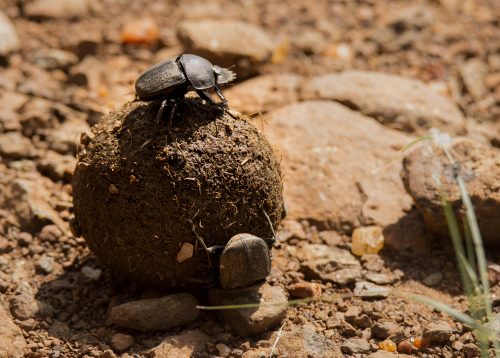 He may be tiny but this hard working rolling dung beetle successfully pushed this ball to the perfect spot with lots of supervision (and nothing else) offered by his partner.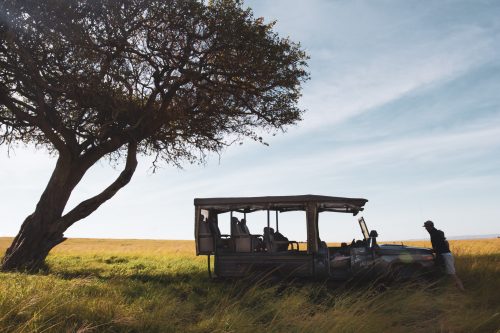 If you're going to run into trouble, you might as well be in a picturesque setting.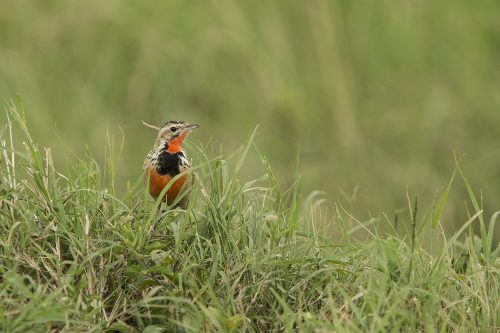 Two years ago the Angama Mara team was preparing to participate in the Maasai Mara Birding Big Day and one of the highlights was this rosy-breasted long claw. Though I'm new to birding, I'm excited to see my bird knowledge grow.

Subscribe for Weekly Stories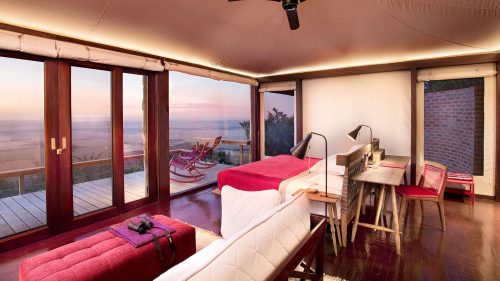 Tented Suites
Discover Angama Mara's classical tented suites, each with the same breathtaking view with sunrises that provide our guests with daily theatre right from their very own bed.
Discover the tented suites