Research, Romance & a Rover
Martial Eagles and cheetah make improbable romantic partners but then again the Mara is full of surprises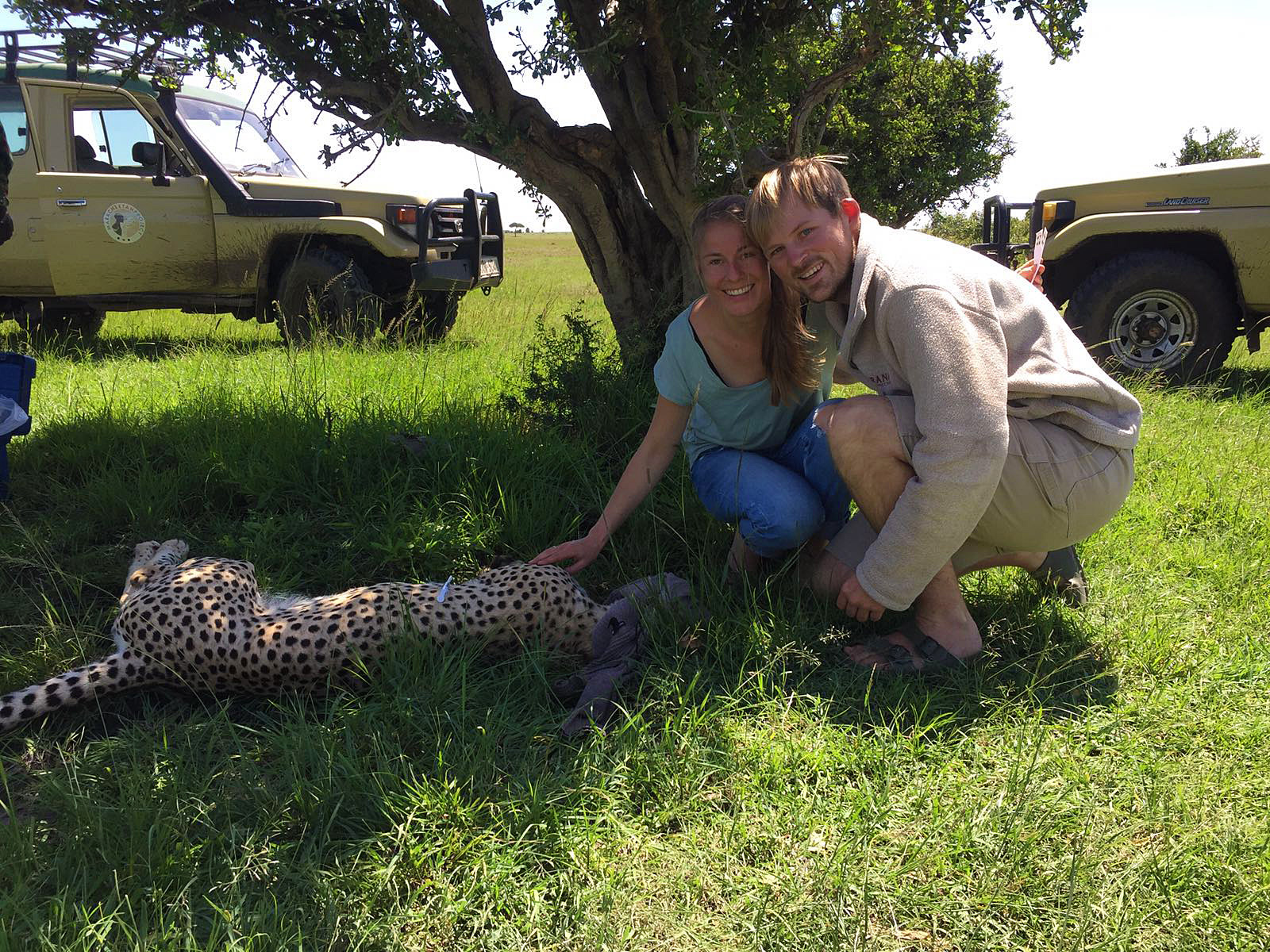 In 2012, I took the plunge and purchased a ticket to the Maasai Mara in Kenya. At the time, I was a student studying biology at the Free University of Amsterdam. I had a passion for wildlife and conservation and was very excited to spend time learning more about the African bush. Whilst staying in the Mara Naboisho Conservancy, just to the north of the Reserve, I met my fiancé Stratton Hatfield. Little did I know that this short impromptu vacation would change my life forever.
Stratton and I currently live part of the year in the Maasai Mara. Stratton runs the Maasai Mara Martial Eagle Project and I am exploring potential PhD projects. I recently completed my Masters researching habitat selection and movement patterns of cheetah in the Mara. I studied six different collared cheetah. One of my study animals was Dartonian, now part of the famous five male coalition. I worked under Dr. Femke Broekhuis of the Mara Cheetah Project.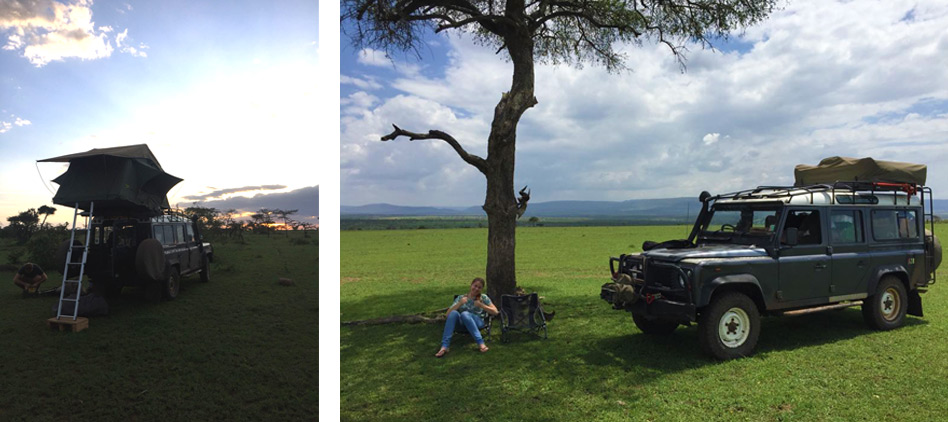 Stratton and I live in and out of our Land Rover. Our daily routine consists of following Martial Eagles (if it is up to Stratton all birds – Tyler and Stratton are kindred spirits) and occasionally cheetah. We work throughout the Mara, sleeping in our roof top tent wherever we end up at the end of the day. Our Land Rover is well equipped for camping. After begging for a long time Stratton finally bought me a little camping shower and we even have a toilet seat that we can hook up to our trailer hitch.
Calling our Land Rover home definitely has its benefits. Being mobile allows us to see a lot of country and wildlife. We recently found a Levant Sparrowhawk in the Mara Triangle (Stratton wrote this sentence). Running into lion, cheetah, elephant and more are daily occurrences. We consider ourselves very fortunate to call this incredibly diverse ecosystem our home.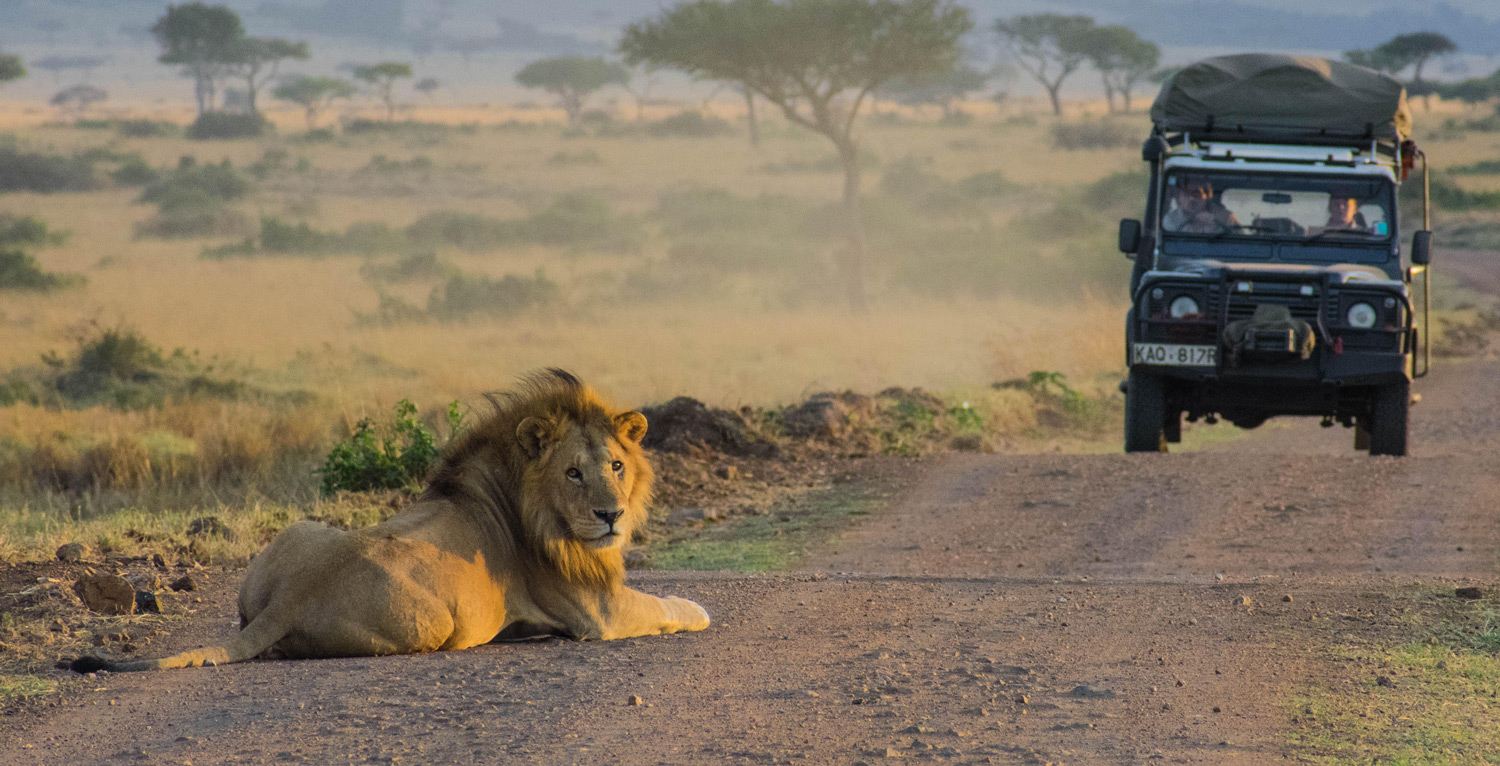 Despite all of the benefits, living out of your car also has its challenges. Sometimes your home breaks down or gets stuck in a swamp. Setting up the roof top tent during the rainy season is definitely not a highlight. Angama Mara often comes to the rescue during these trying times. We recently found a poisoned vulture that needed help. Tyler, Shannon and their team were very accommodating and allowed us to use Angama's back of house as a makeshift raptor rehab center.
Stratton often travels with chickens in our Landie and even has a special modified portable chicken coop fixed in the back seat. The poor creatures are bait for the Martial Eagles he catches. Thankfully they survive the encounter as they are in a cage when set out as bait and are retired after a few successful outings.
If you are ever visiting the Mara and want to learn more about the work we do just let Angama Mara know and they will be in touch to see if our home is parked somewhere close by.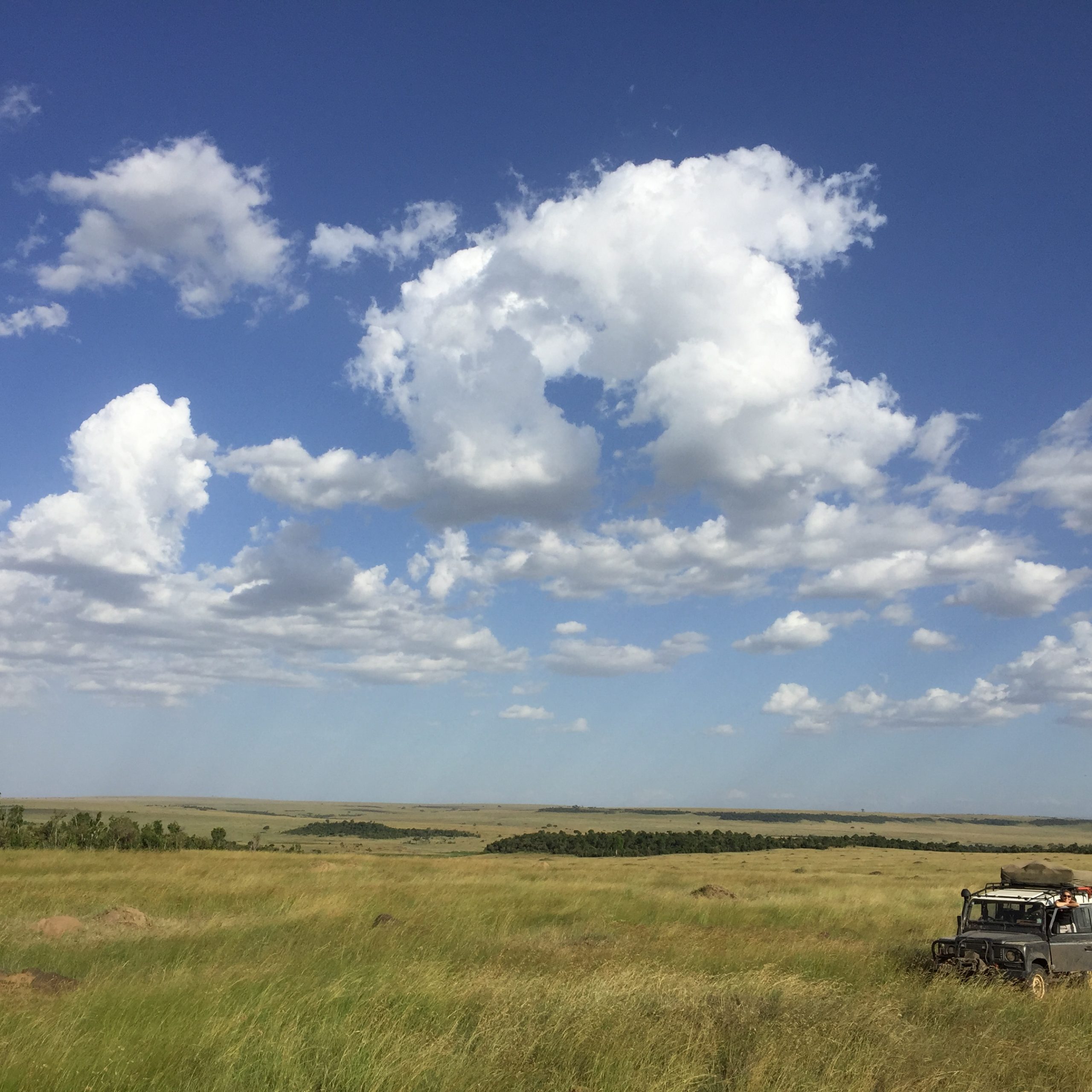 Note from the Editor: There is always a hot shower, a three-course meal, a bottle of wine, a comfy king size bed and a warm welcome waiting for Britt and Stratton. They are very much part of the Angama Diaspora.