Homegrown Narratives In The Savannah
For filmmaker Faith Musembi, the Maasai Mara represents home in a profound way. Even though she has no immediate tribal or traditional ties to the area, it is where she found a sense of direction and belonging as a filmmaker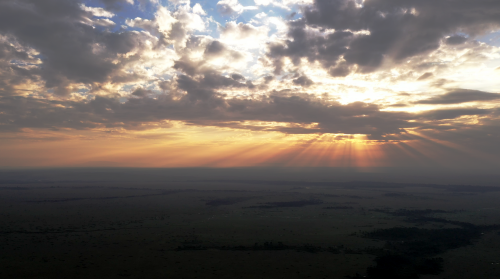 A few years ago my passion for wildlife and the craft of filmmaking accidentally intersected when I got the opportunity to work as a livestream Broadcast Director for Wild Earth in the Mara Triangle. Up until that point, it had never occurred to me that my two passions could work in tandem in such an exquisite fashion. For a year and a half, I lived the dream atop the Oloololo escarpment: directing daily live-streamed safaris and also producing non-live stories as part of the production team.
I discovered that the healing power of nature brought out the very best in me. Every day I'd fall in love afresh with the savannah as the sun's deep auburn hues seeped across the sky. Hyena whoops, distant lion calls and zebras chewing outside my tent soon became my favourite lullaby. Living in the Mara was a full immersion into an experience that forced me to view life through a new set of lenses. What was once irrational fear and unfair bias for certain species (inspired by well-meaning cartoons), was replaced by healthy respect and deep affection.
As my knowledge expanded and my paradigm shifted, I felt the burden to share stories about Kenya's natural world with the hope that others could have similar illuminating experiences. The responsibility I felt also extended to ensuring that I could beat a path so that other filmmakers passionate about wildlife could too find their way in this space.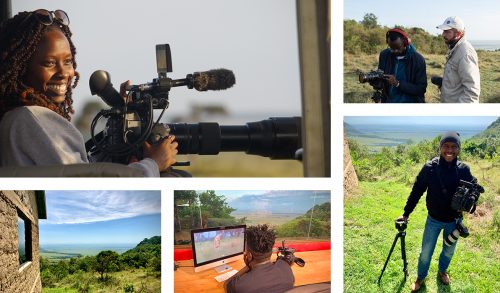 The Kenyan chapter of the Jackson Wild Summit, which was held in tandem with the main Jackson Wild Virtual Summit was the laying of a foundation in this endeavour: to build the capacity and to elevate the voices of local natural history filmmakers.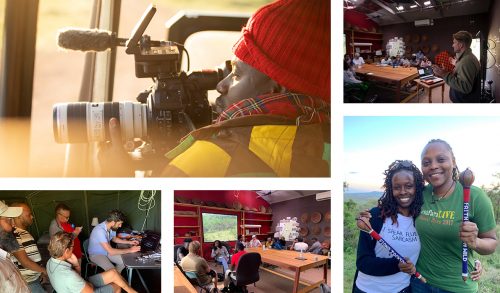 Through the support of Angama, Jackson Wild, HHMI Tangled Bank Studios and Wild Earth, 12 filmmakers were hosted in the Mara Triangle. They were treated to mentorship from experts in natural history filmmaking through livestream, pre-recorded and in-person sessions. They also networked with each other while working together in three production teams to craft films that they can use to promote their skillset.
Their final videos were all excellent and can be viewed below or by following the respective links; Silent Heroes by Team Amboseli, Enanyoke by Team Bogoria and Sadera by Team Chale.
Facilitating this Summit from atop the Oloololo escarpment - a place that represents home to me in such a meaningful way - has been a full-circle moment for me. For too many years, Kenyan filmmakers have viewed natural history filmmaking as something separate from our traditional storytelling heritage - a preserve of foreign crews.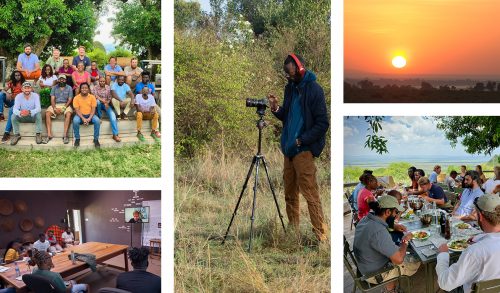 As the world continues to change, values shift and our natural world is affected, there is a pressing need for local filmmakers to tell homegrown narratives to ensure that our wild spaces and the communities that live around them are protected and conserved for posterity
Subscribe for Weekly Stories

The Angama Foundation
The Angama Foundation is a non-profit entity which uses the nominal nightly contributions from guests to make a significant differences in the fields of education, healthcare and conservation in the Maasai Mara.
Learn more about the Foundation