The most unlikely of battles
On a beautiful October afternoon in the Mara Triangle, Mike Welton was on safari at Angama Mara and came across the most unlikely of battles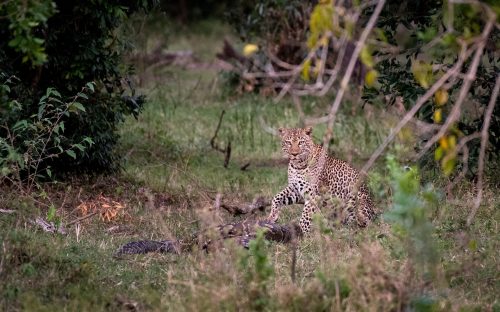 On a beautiful October afternoon in the Triangle, Angama Mara guest, Mike Welton from Canada, was on safari with his guide John, when with much excitement they came across a female leopard hunting an impala grazing nearby.
Taking her time for what she thought was the perfect moment, the leopard patiently stalked her prey, but the impala was quick to react and darted away.
Normally, even an attempted leopard kill is a special sighting, but on this particular day, the most unlikely battle was about to take place when John noticed that something else had attracted the big cat's attention.
The leopard dashed into a nearby bush, emerging a few moments later with a five-metre long African rock python in her jaws – but the python was not going to surrender without putting up a fierce fight.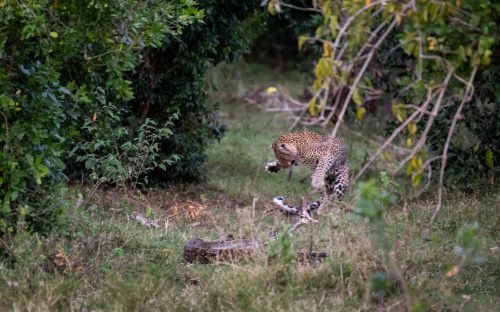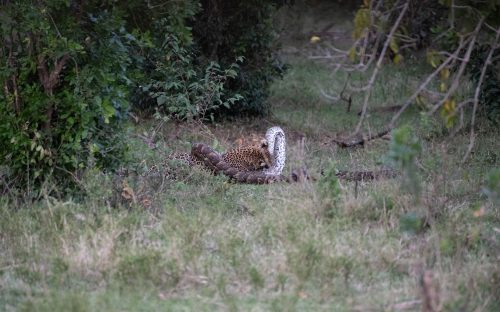 The most unexpected struggle then ensued, with the leopard and the python both trading the upper hand as the minutes ticked by.
More than once, the python managed to nearly completely coil around the leopard, but eventually it was the leopard that emerged the victor, delivering the mortal death bite.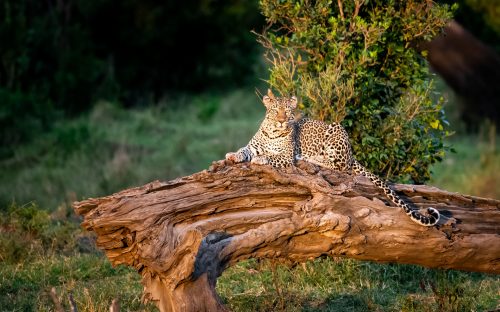 Exhausted from the battle, she caught her breath before leaving the snake behind – disappearing to lick her wounds without the energy to enjoy her meal.
(All images courtesy of Mike Welton)
Subscribe for Weekly Stories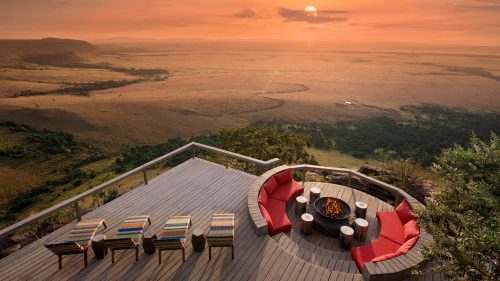 Angama Image Gallery
View images and videos of Angama Mara by visiting our image galleries which celebrate everything from our tented suites and dramatic guest areas to incredible wildlife, on property experiences and unique Maasai Culture.
Be inspired by our galleries