Getting to know Fred Ole Sinoni
Emma Gregg spent a morning on a walking safari with Fred Ole Sinoni, one of Angama's Maasai Naturalists, and learnt all about birds, botany and more about Fred and Maasai culture at large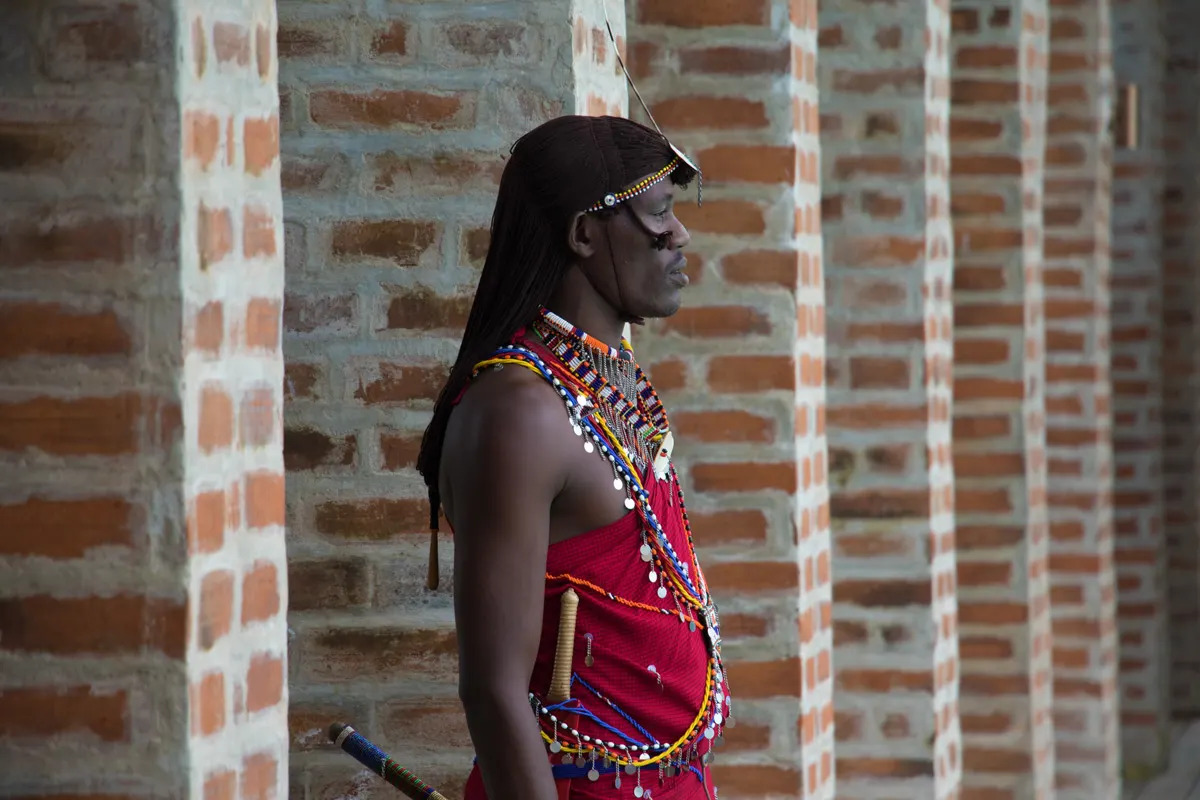 "The stones, birds and animals are our first library books" – Fred Ole Sinoni, naturalist
When your guide shows up in splendid scarlet shukas, ochre headgear and beads, your first thought, as you glance down at your sensible khaki bushwalking gear, might be: "Hmm, suddenly I feel decidedly under-dressed…" And your second thought? Mine was: "Is he wearing that to scare away the lions?" Depending on your disposition, you might perhaps add "Yikes..!" Happily, Fredrick Kerika Ole Sinoni, better known as Fred, is the kind of quiet, competent guide who puts you at ease. We didn't see any lions on our walk around Angama Mara, but I learned a great deal about local birds and botany, and we had an excellent chat.
Where were you born and how many siblings do you have?
I'm from a small, rather famous Maasai village called Kilae in the Trans Mara, west of the Mara Triangle. Polygamy is a Maasai way of life and my father is married to four wives. It's always been a challenge for me to say how many siblings I have as the figure keeps changing! I have to spend a couple of minutes counting them. Currently the number stands at 26 – three full brothers, four full sisters, eight step-brothers and 11 step-sisters.
Who inspired you when you were growing up?
My father. I consider him a hero. Managing a huge family is no easy task – providing for us, educating us and ensuring we all grew up adhering to the moral norms of our society. He's a retired local government administrator who was always enthusiastic and committed to his work. He would attend conservation workshops, bringing home leaflets containing wildlife illustrations and interesting facts. These small pieces of information helped me develop my passion for nature.
Can you tell me about what you're wearing?
It's a typical Maasai warrior ceremonial outfit. It makes me stand out and gives me a sense of identity. Beadwork is entirely a woman's role, so my traditional ornaments – my necklaces, bracelets, straps and the beading on my shukas – are all handmade by my mum, my sisters and my girlfriend.

Do you think the Maasai will still be wearing traditional dress in 25 or 50 years time?
Christian preachers used to discourage the Maasai from wearing traditional clothes and ornaments, calling them ungodly, but there's now been a turn of events and our dress code is back in full swing. We are reclaiming our identity. People wear traditional dress everywhere, in the market, at church and for other important occasions. In my opinion, it's here to stay.
Are tribal rituals important to young Maasai men like you?
They're very important, since they indicate our age group and social status. Our lives are marked by a series of ceremonies, each accompanied by a ritual. This ensures cohesion and mutual respect. Our traditions have enabled us to come a long way as a community.
Do the Maasai have a special understanding of nature?
Yes – the Maasai have a unique respect for and tolerance of wildlife. The stones, leaves, grass, trees, birds and animals are our first library books. Spending time in the bush herding cows hones our bush skills. We can track animals and accurately detect changes in the seasons merely by picking up clues from our surroundings.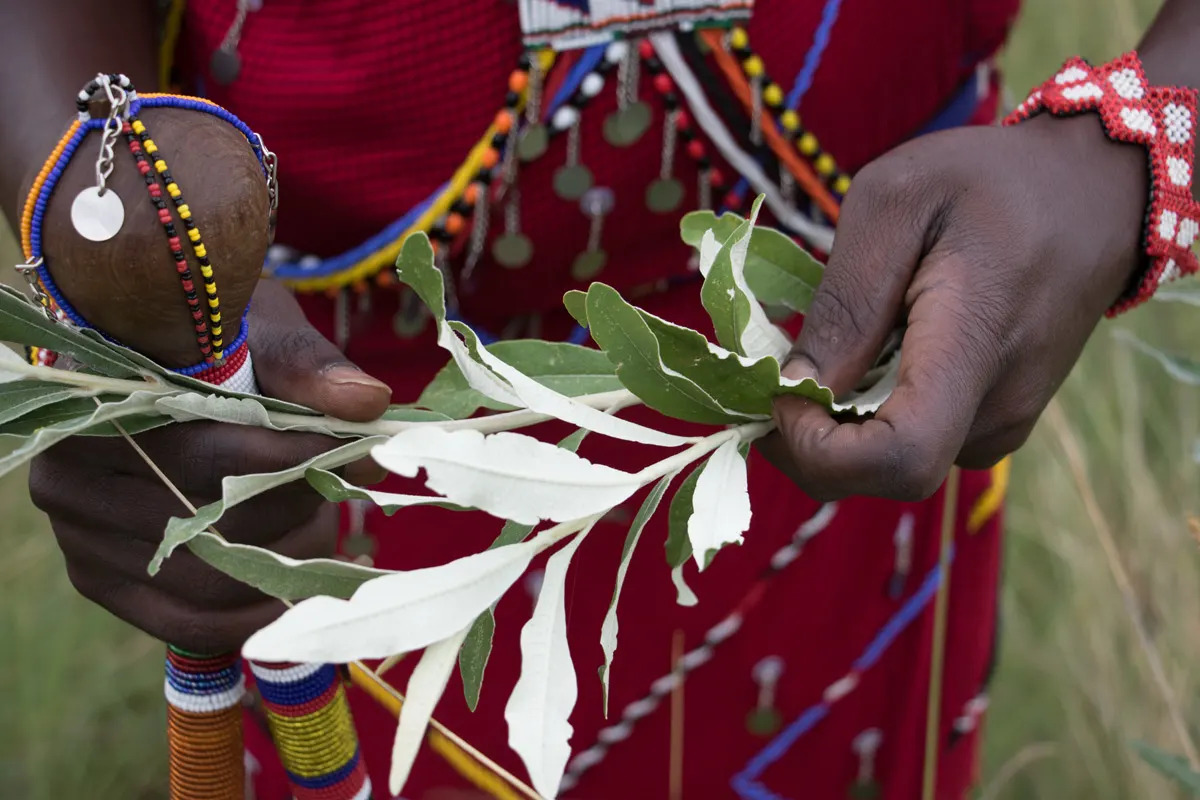 What makes you happiest?
Meeting my guests' expectations. I have a passion for nature and I love meeting people from different parts of the world. With every encounter a new story unfolds and a lesson is learned. That's the essence of life – it's a continuous learning process.