Every Drop Makes a Difference
During her Bat Mitzvah year, Zoe Weill travelled with her family from New York to Maasailand. Her purpose was to hand over a LifeStraw filter to Partakilat Primary School having raised the funds to buy this much-needed drinking water installation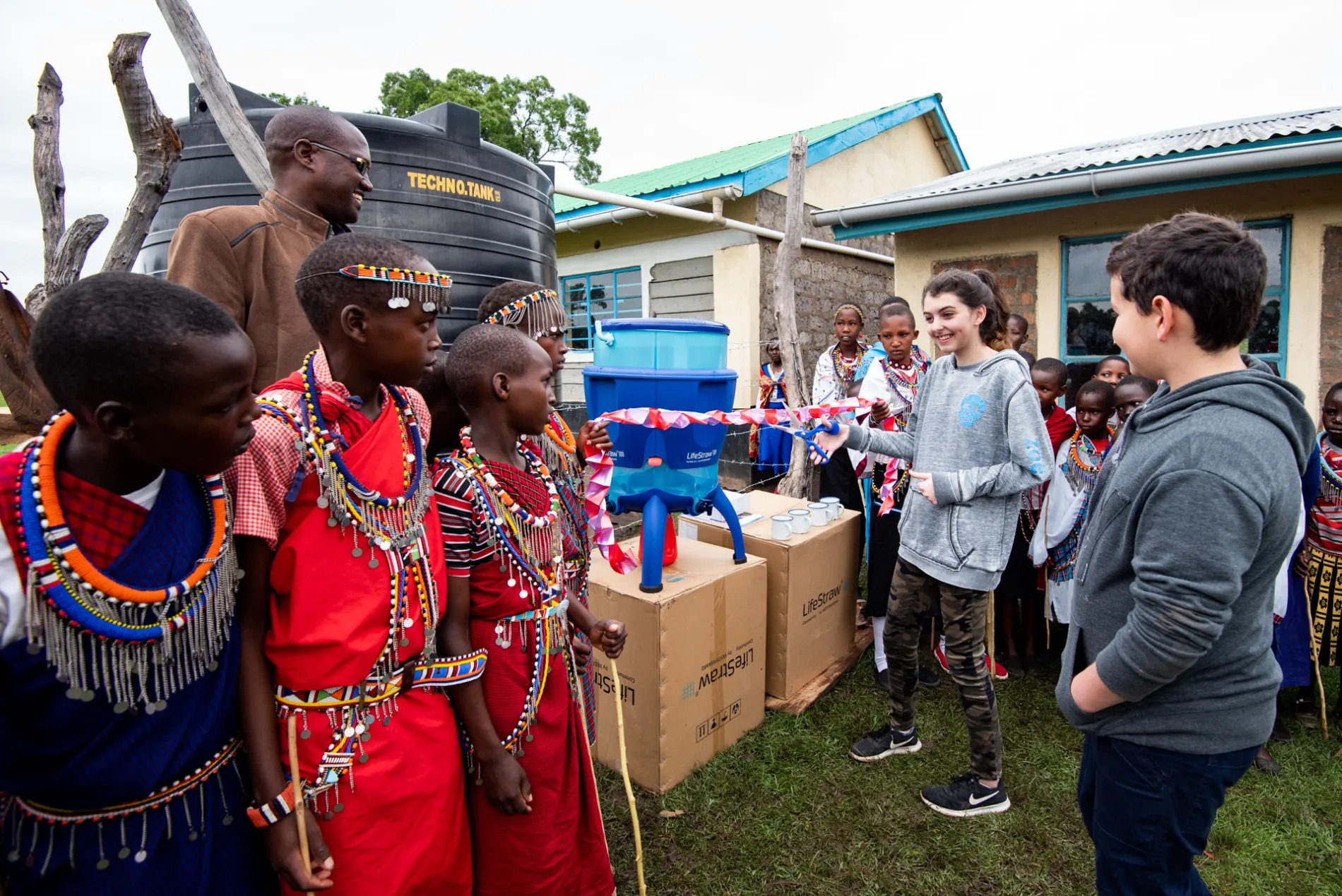 At the age of twelve, I'm not exactly the definition of cultured. As much as I have seen, and I have been lucky enough to travel to many places, in the end, I'm still a kid, and can't help but live in my own little world and ignore everything else in this seemingly giant and scary place.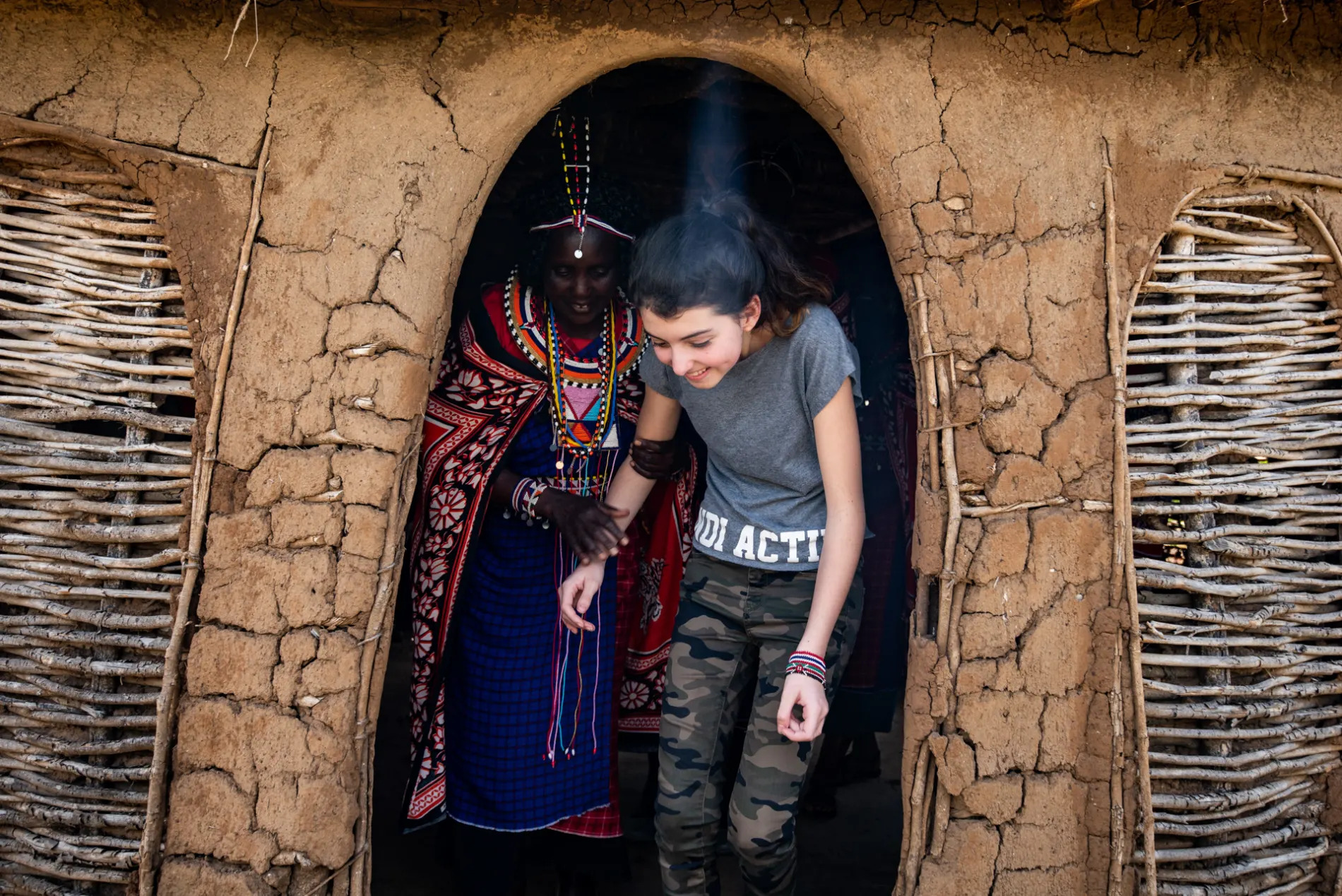 But I can also genuinely say that this experience has changed that. Although I knew what I would most likely be seeing and doing, it still amazed me how different this village in Maasailand was from my world. As people, let alone children, we tend to forget that other people have lives yet see, feel and think just like us. To see the village children dancing, singing, laughing and talking with their friends just as I do back home reminded me we are all the same. But then I thought about that as well, as it is safe to say that things aren't always that simple. The choices that people make, the way we act, our habits and experiences all make us who we are. Although these children did the same things I did, their experiences in life were vastly different. Unlike me, they have never sat in an audience, waiting anxiously for the curtain to open at a Broadway show. They have never experienced getting off a long flight and looking around to see the seemingly new world they have arrived in. They haven't even done things that to me are so simple, like sit in the nearest Starbucks with a friend and have a drink.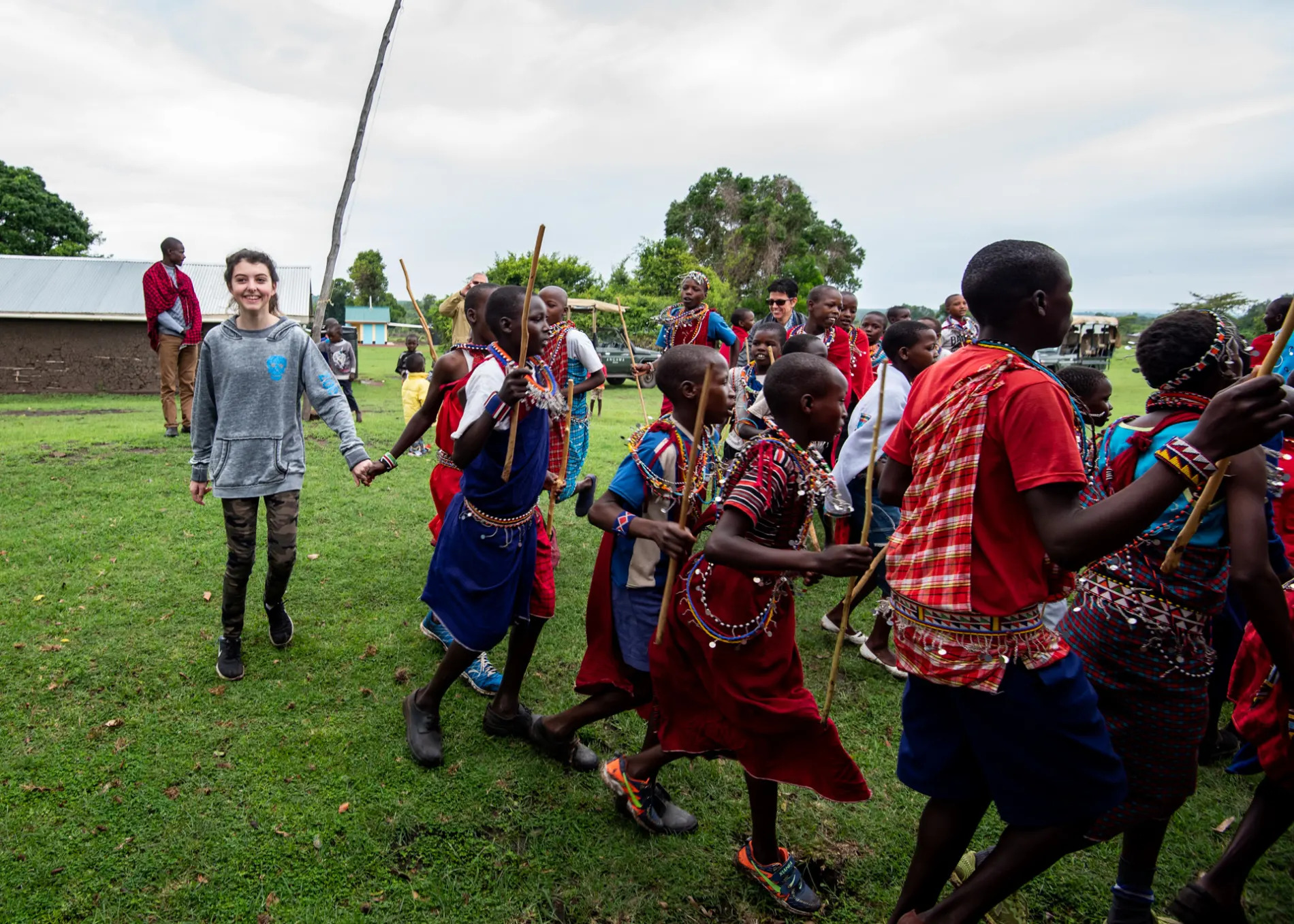 I learned about some of the obstacles the children faced just getting to school. I have a five-minute-walk from school, and on winter days, I still don't want to walk home and often ask my Mom to come pick me up. To hear that some of these children walk miles every day, often facing animals or some force of nature on their path just to get an education amazed me, especially considering the "I-don't-want-to-go-to-school" attitude that almost every kid in my school has. I was reminded just how lucky I am because even after all the daily hardships that these children endure, they still talk and laugh with their friends, same as me.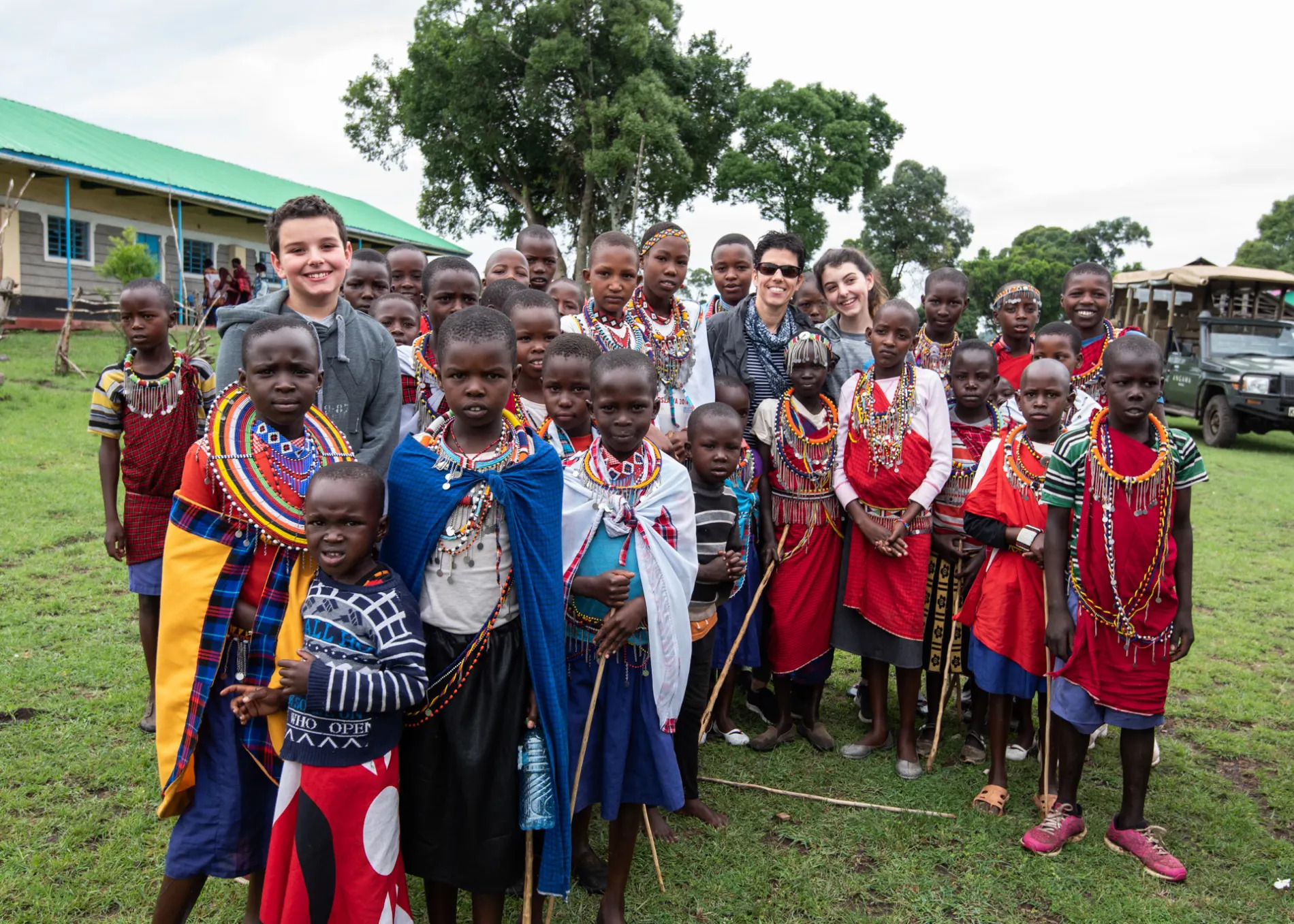 Everyone deserves to at least have the right to basic liberties that are issues that I have never once had to think about. Clean and safe drinking water is essential for everyone and it's sad to know that many people don't even have that. The hardships that the children of the school face are already so difficult, clean water should be something that is guaranteed. To make a small difference to children who are so similar yet so different to me was something I was happy and honoured to experience. The Angama Foundation helped me through every step of the way in arranging this incredible experience. I was able to see so much and I absolutely loved it. It was one of the most rewarding experiences that I've ever had, and I know that it will be something I absolutely won't ever forget.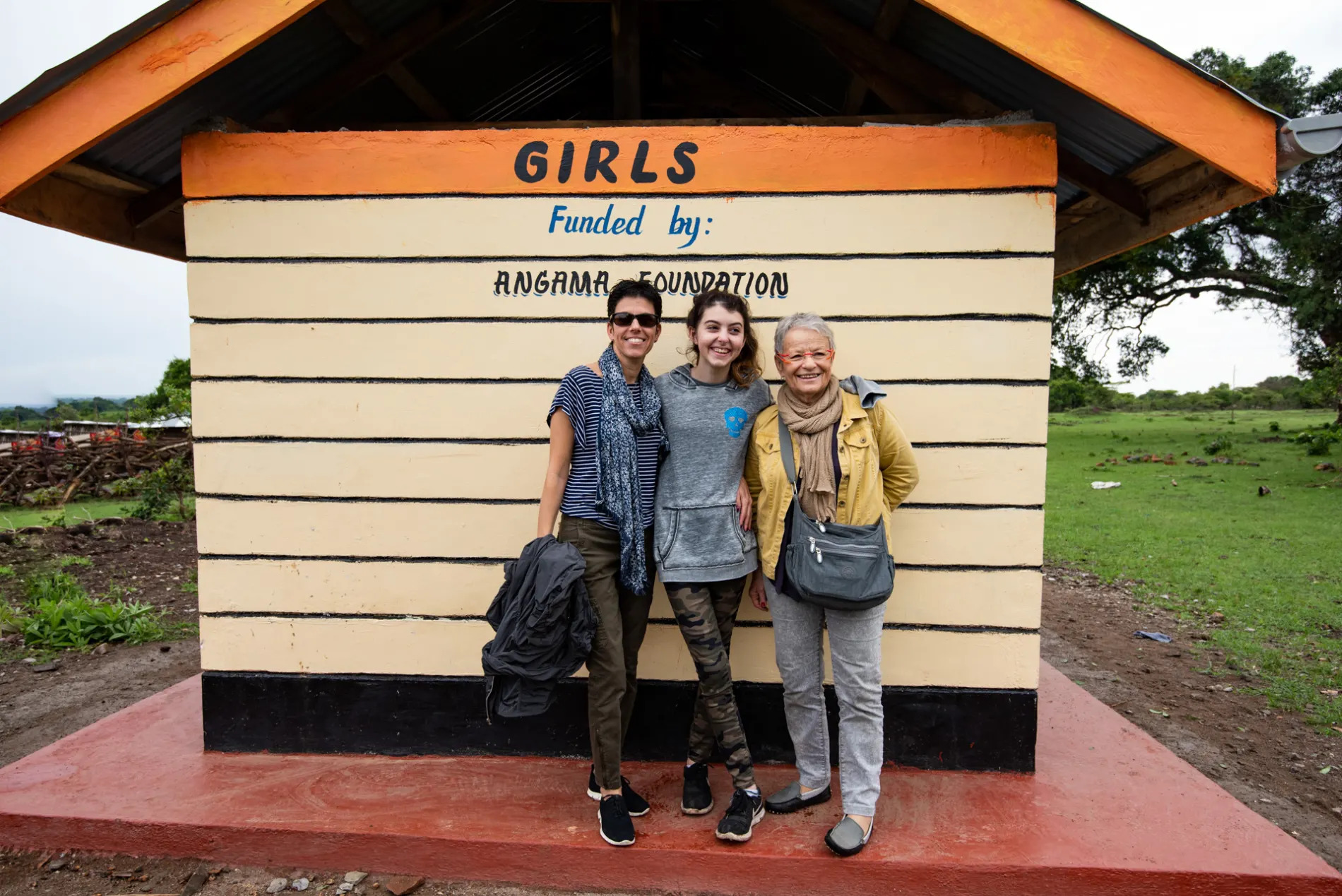 Note from the Editor: Zoe celebrated her Bat Mitzvah in Maasai style whilst staying at the lodge. Please read Jacob's story on how he celebrated his Maasai Mitzvah at Angama Mara.