With a free day, a Nairobi-expert driver guide and a credit card, the challenge was on to find the best places to part with my hard-earned shillings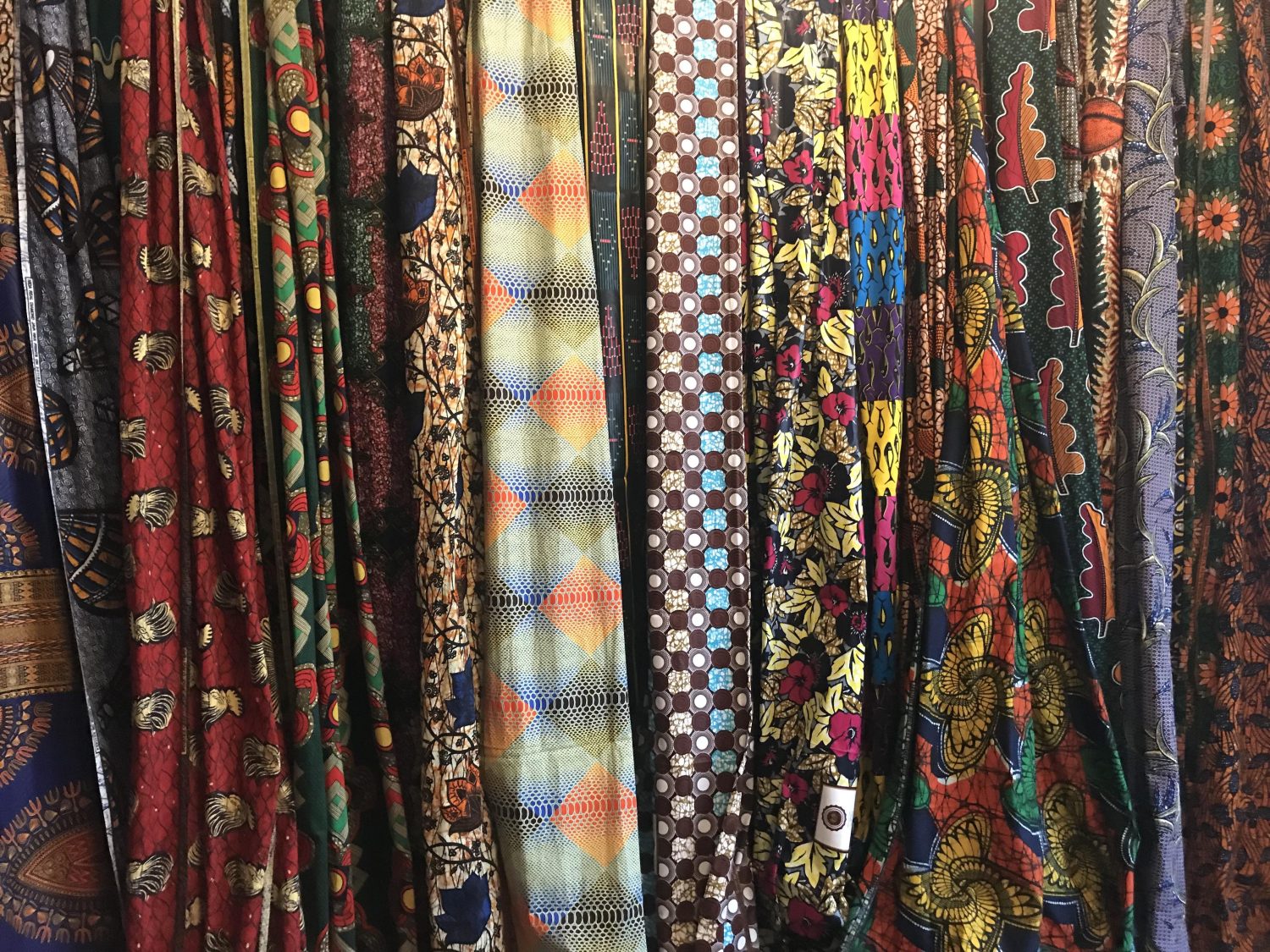 The word kuzuri means small and beautiful in Swahili, and while these beaded creations are undeniably gorgeous, this operation is by no means small. Started in 1975 by Lady Susan Wood to provide employment to just two women, this ceramic bead company has since grown to 340 women, many of whom are single mothers in need of stable work.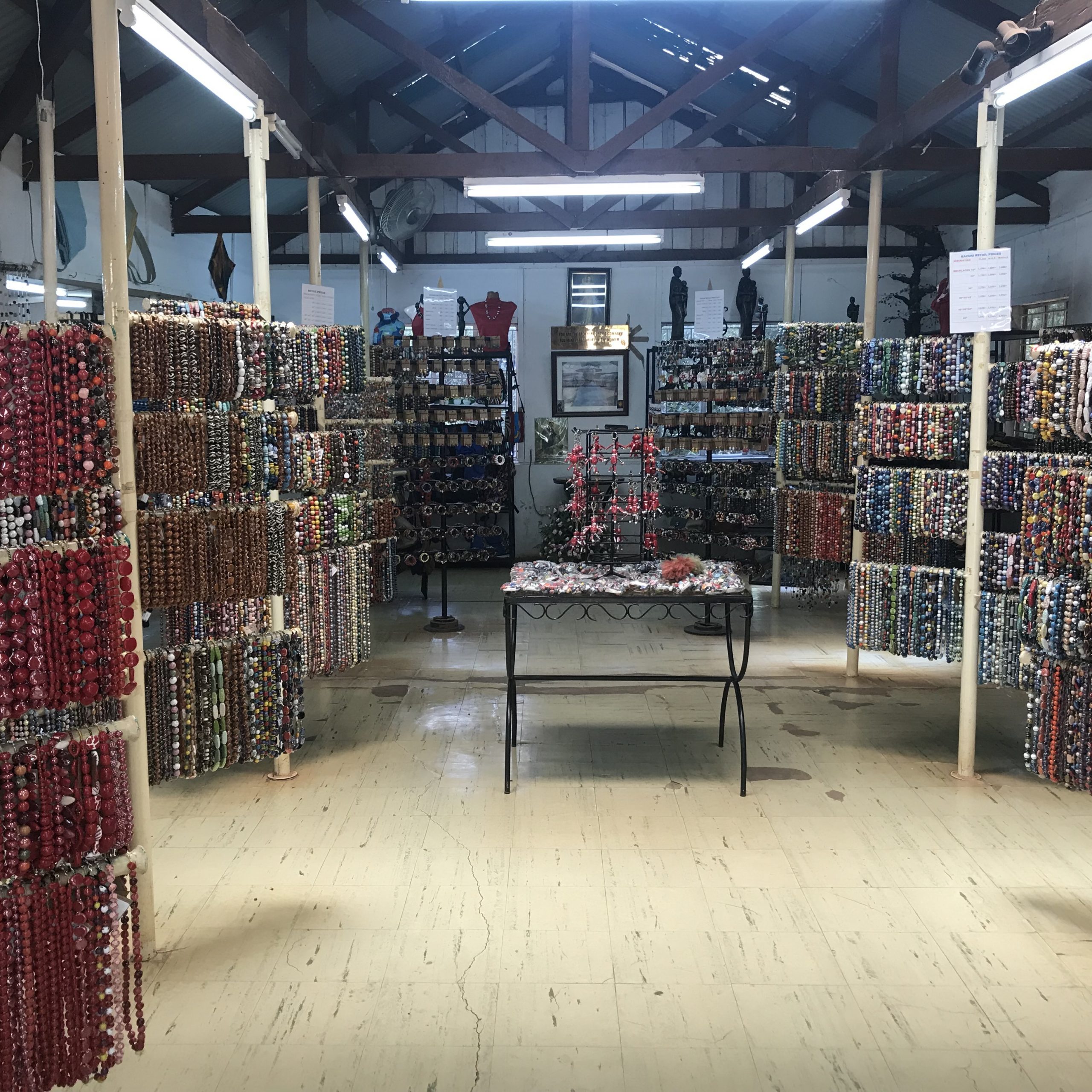 At Kazuri, every bead has a story, so don't do as I did and try and squeeze in a quick stop to the studio when you're on a tight schedule. This is a place to devote time to just wandering around watching these highly skilled artists at work as each bead is hand-moulded out of clay, glazed, fired, and finally strung together to create magnificent jewellery.

Best of all is the display area where necklaces, bracelets and earrings are available for purchase in every vibrant hue imaginable. In all their candy-coloured splendour, I couldn't shake the thought it all looked good enough to eat – highly inadvisable if you'd prefer to save your Kenyan shillings for the next shop rather than the dentist's office.
From there we headed to Karen's most artsy boutique hotel, One-Forty-Eight, the former home of well-known Kenyan designer, Anna Trzebinski, which also happens to house her design studio. The calm and relaxed space can easily lull one into losing all inhibitions when it comes to any pre-established shopping budget – but it's so worth it.

With a strong Maasai and Samburu influence, these beautiful creations are all made by Anna and her team of tailors, cobblers and leather craftsmen with beautiful tailored detailing and creative finishes. These are the kind of purchases that if you walk away from, can easily haunt you for years to come as you remember the one-of-a-kind artisan garment, bag, shawl or pair of sandals that you will forever regret not buying when you had the opportunity.
Next, it was on to the self-proclaimed "best African craft shop in Nairobi" and I can't disagree with that title. Utamaduni, a converted Kikuyu house, is a labyrinth of passages, stairwells and rooms, with each nook and cranny containing a different treasure trove of African crafts, art, clothing, homeware and fabrics.

In fact, if you only have time for one shopping stop, this would be the place to go. Rather cleverly, my Angama Safaris' city guide, Alex, suggested that before disappearing into the almost inescapable vortex of my artefact-loving dreams, I place a lunch order at the on-site garden restaurant, so that I would have much-needed sustenance after my shopping spree. A great tip, especially if you're accompanied by someone who would rather sit under the shady trees than dash around from room to room in a craft-buying frenzy.
Our final stop was The HUB in Karen – a mixed-use shopping precinct– and a good option for some last purchases and a cappuccino and pastry from Artcaffé. In particular, I loved the locally made leather bags at Rift Africa and the bright sarongs and beachwear on offer at The Kikoy Co.
As we left Karen to return to the hotel, I noticed the streets were lined with busy stalls with tin roofing and the wildest assortment of items on display. Alex informed me that this was the domain of the jua kali, (which means "hot sun"), Nairobi's sector of informal entrepreneurs who do everything from car and home appliance repairs through to tailoring and carpentry. Not only does this create much-needed employment, but also promotes "upcycling" with items that may have just been discarded elsewhere being repurposed and reinvented. Just another example of the amazing ingenuity, skill and creativity to be found around every corner, from Kibera to Karen.