A Visual Treat in Central Kenya
On a road trip into central Kenya, Adam Bannister continued to be amazed by the warmth, authenticity and diversity of the country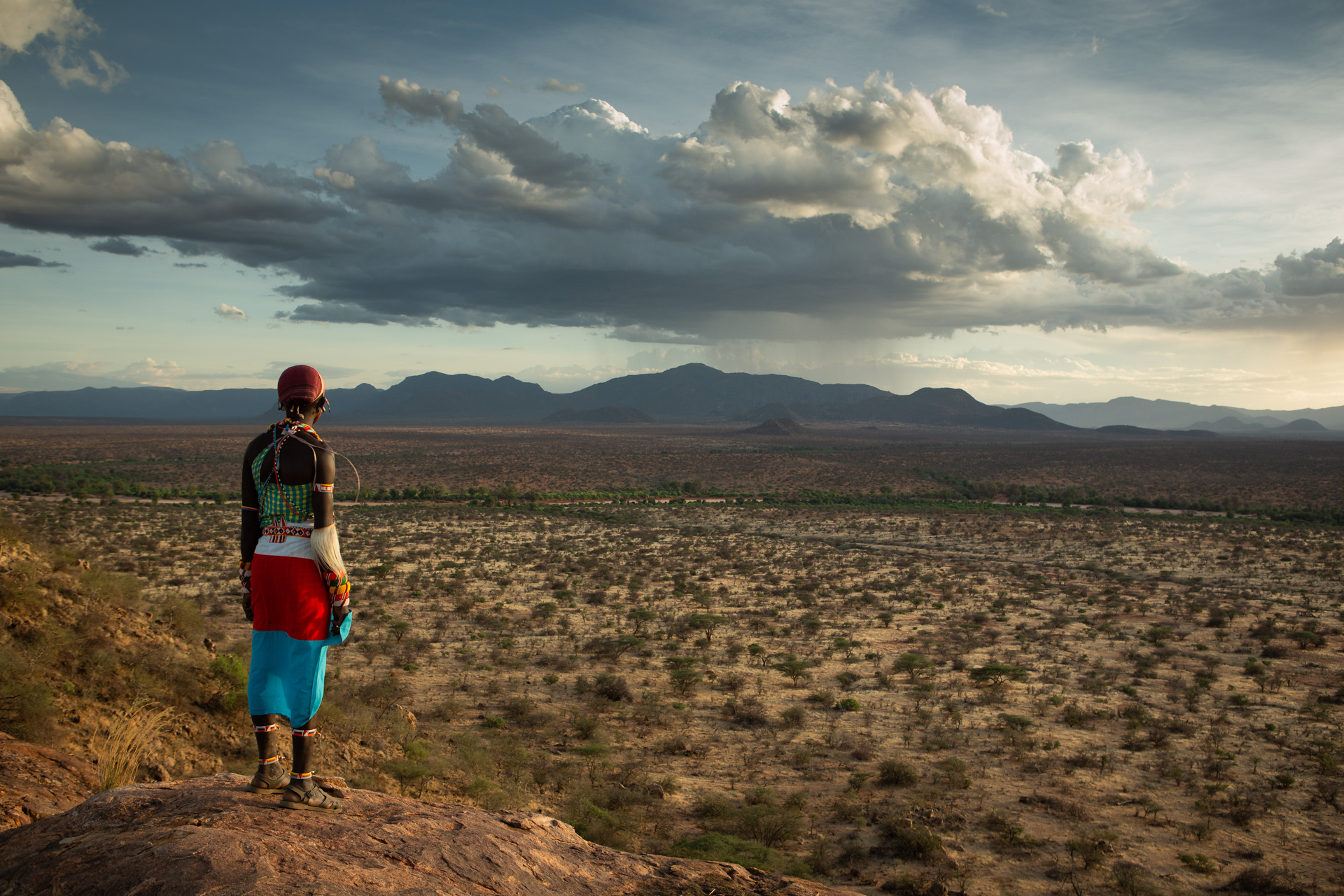 Kenya is an outstandingly diverse country. Having spent the last year-and-a-half working at Angama in the heart of the Maasai Mara, I have been fortunate enough to travel a fair amount around this extraordinary land. I am continually amazed at the diversity of its landscapes and cultures. Around every bend in the road you are sure to find a smiling face and positive attitude, despite the often difficult and adverse living conditions.

Recently, I went on a roadtrip into central Kenya to see even more of this magnificent country. It was a visual and experiential feast and although I barely scratched the surface, there's no wonder visitors keep coming back for more. Photographically, central Kenya is almost too abundant in opportunity, you simply don't know which way to look. It may not be as rich in terms of wildlife as the Mara, but it offers cultural experiences that are remote and authentic. Plus, the majority of the animals and birds that you do see, are likely to be unique to that area.

Photographs are my most effective medium of communication and so I thought I would select a handful (a rather large handful) of pictures that I took whilst on the road. We were fortunate enough to stay at three fantastic lodges and were greeted warmly with wonderful service throughout.

The trip started with an eight-hour drive from Nairobi up into Samburu county. Through the National Reserve we went and to one of the most glorious camps I have ever visited: Sasaab. Situated on the banks of the Ewaso Nyiro river (dry at the time), this spectacular lodge allows you private, unrestricted access to the harsh terrain of the area. Whether it be by car, camel, quadbike or on foot, you are free to explore. And when the heat starts to build up in the middle of the day, you can retreat to the sanctuary of your room – private plunge pool and all. In Samburu, it is all about the colours and the richness of a people still obviously so in touch with their history and customs.

Next, it was a five-hour drive down south through Nanyuki and Ol Pejeta. We spent a few days exploring one of the more recently established conservation areas in Kenya: Mutara Conservancy. Bordering the very successful Ol Pejeta, Mutura Lodge is the only accommodation found on the 20,000 acres of protected land. It is worth celebrating the fact that Ol Pejeta's black rhino population is now so large that they need more land, and so working together with local communities and stakeholders they are incorporating Mutura into an ambitious rhino corridor that is opening up large tracts of Laikipia county to wildlife. Situated underneath the iconic Mount Kenya, we spent hours driving around and walking in complete isolation. The highlight here was undoubtedly a sighting of a troop of patas monkeys, a ground-dwelling and highly endangered primate.

The last stop was a four-night stay at the sublime Segera Retreat. Service and execution at its very best. The Segera conservation model is holistic and inclusive. Whilst staying in complete luxury, you are invited to partake in a number of activities such as bee-keeping, anti-poaching dog training, guided walks and game drives. In addition to this, you are able to visit their solar plant and nearby Samburu communities all whilst dining in different locations for every meal. It is truly an experience of the highest calibre.

Kenya really has so much to offer and although I do feel the Mara is the jewel in the crown, it is worth considering combining the Mara with something completely different when you come to visit.