Layers, Cottons and Neutrals
Jenny Le Roux is the owner of one Cape Town's most loved boutiques called Habits and shares some very sounds advice on what to wear on safari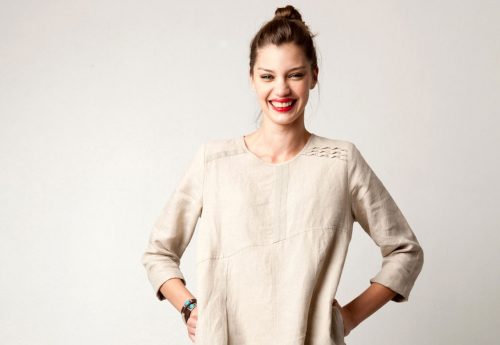 "I had a farm in Africa at the foot of the Ngong Hills".
Those few words by Karen Blixen made millions of women want to do the same, let alone when the movie "Out of Africa" came out. They wanted Robert Redford, or any blonde bombshell, to fly in in his private plane and make mad passionate love to them. Some scenes from the film were shot right there on Angama Mara in Kenya's Maasai Mara.
Well, actually I do have a farm in Africa (haha), a lovely bit of scrub on the Duiwenshok River in South Africa. No problem what to wear, sometimes pyjamas all day!
I started to look through Habits archives and found a smashing range (if I say so myself) …

Or what about the very vintage Out of Africa picture of Josie Borain by Bruce Weber? Scrummy.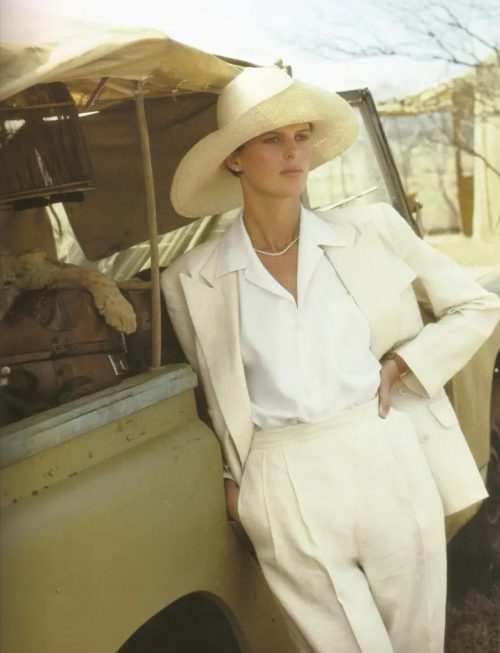 Then I looked through the store and found some lovely little numbers just right for guests staying at the lovely Angama Mara safari lodge.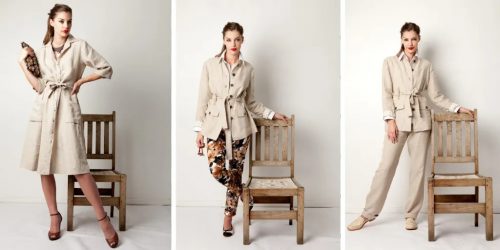 OK guys, out of Africa and into the reality of what to wear on safari. Number one, don't be daft and get all kitted out in 'safari stuff'.
Good advice: Layers are essential. It may be baking hot during the day, but the temperatures can drop significantly in the mornings and evenings. White gets grubby quickly and no bright colours – they say it attracts all sorts of nasties. Rather go for neutral tones and light fabrics, preferably cotton which isn't sweaty making.
Final word – don't go the full safari look and best advice of all, basically take absolutely no notice of any of my pictures and just think total comfort. Safari njema!
MODEL IN PHOTOGRAPHS: Charie from Outlaws Models www.outlawsmodels.com
Subscribe for Weekly Stories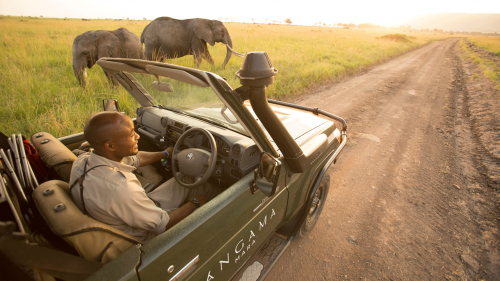 An Angama Safari
Read about Angama's philosophy to guiding and safaris in the Mara Triangle. In a reserve such as this one, we are truly spoilt with fantastic game viewing from sunrise to sunset all year round.
Safari in the Mara Triangle