When Lengishu Came to Stay
If you have read an Angama blog or two before, you may know "people first" is at the very heart of our lodge. Whether it be our guests, our staff, our neighbours, or our extended safari community, we love nothing more than opening our doors to all – this time, to our new friends from up north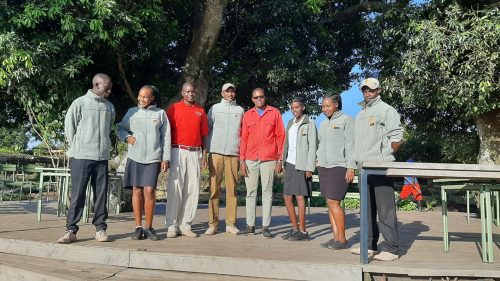 I was delighted to be asked to capture the story about the six lovely team members from Lengishu who came to stay with us at Angama Mara. I was also visiting the lodge for the first time, and together, we watched with eyes wide open the daily quest of what goes into delighting our guests. David, Rose, Gollo, Scholar, Sarah, Nissa, and I were welcomed into the fold like everyone who walks through Angama's doors: wholeheartedly.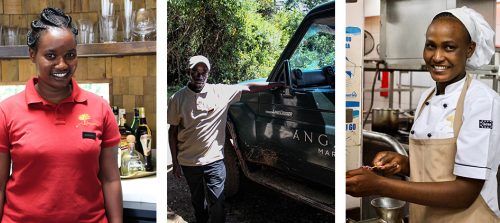 When I heard that staff members of another safari lodge were coming to shadow our team and see how we do things at Angama, I asked Nicky why she was so happy and willing to share – what I assumed were all of – Angama's deepest secrets. One doesn't delight guests for 40-some years without learning a trick or two (and I assumed it would take me years and some coercion to learn them), and here she was dishing them out to, what I thought was, a competitor.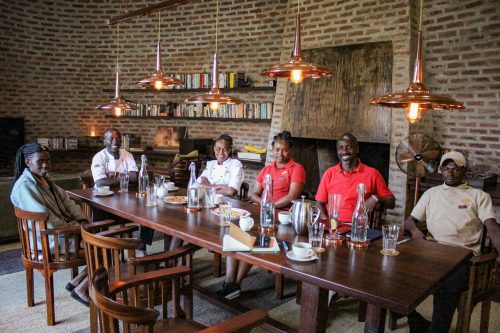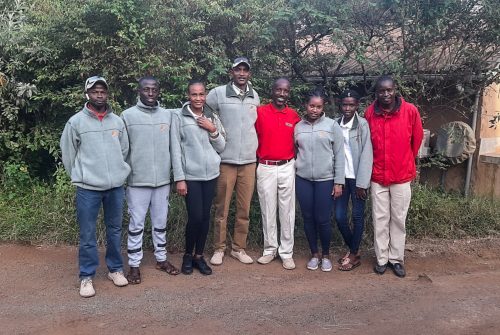 She simply said: "Our beautiful safari industry thrives on paying it forward. All we have learnt at Angama Mara is thanks to a combination of decades of experience in guiding, hosting, operating, cooking, and managing safari lodges garnered by all who work here. Many of us have been at it for years and years and we are all so grateful for the learning, mentoring and help we have had along the way. We do not stand alone on our guests' safari journeys, as they mostly stay in three lodges or more on their visit to Africa. The lodges are interlinked in ensuring our shared guests have experiences they will remember for a lifetime. Angama's success is based on the journey's success – we all want the same outcome which is ensuring luxury adventure travellers return again and again to our extraordinary continent. And we can only reach that goal when we all work alongside each other."
Upon their arrival, Nicky welcomed the Lengishu team by saying, "Kenya is blessed with a wonderful diversity of landscapes, cultures, habitats, fauna and flora, and lodging. The Laikipia Plateau, which the lovely Lengishu house calls home, is often visited by Angama guests during their stay in Kenya. I was lucky enough to spend time there getting to know the team that cares for their guests and what a joy it was to see them all again here at Angama Mara. Thank you all for coming to spend time with us sharing your stories and your skills".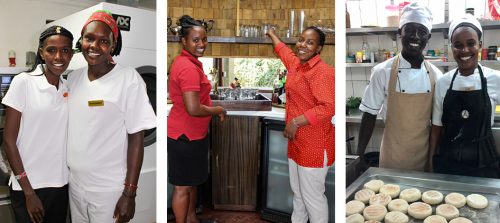 Scholar, a butler at Lengishu, shared with me that they have a young and vibrant team, mostly aged between 25 and 30. By coming to Angama, learning from a wide range of people with varying backgrounds and working in a very different environment, Scholar and her colleagues hope to be better prepared for everything their careers may throw at them at Lengishu or beyond. It was a great surprise for them to see Nicky, a CEO and co-founder, serving drinks and food to the staff at our South African evening. Similarly, in roles still dominated by men, they remarked on our two female guides, Alice and Sophie, a rarity in Kenya.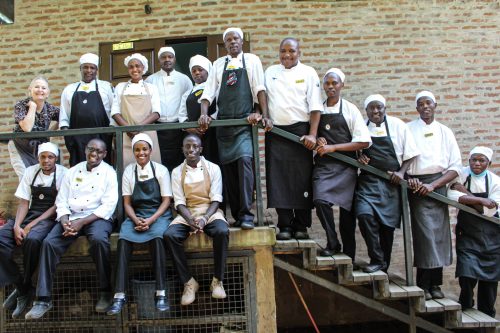 During their time at Angama Mara, the Lengishu team were also introduced to the Angama Foundation and were interested to learn how we are helping the environment and our neighboring communities. It was inspiring to hear their chefs, housekeepers and butlers hoping to replicate some initiatives at Lengishu, a testament to Kenya's self-driven push for sustainable tourism.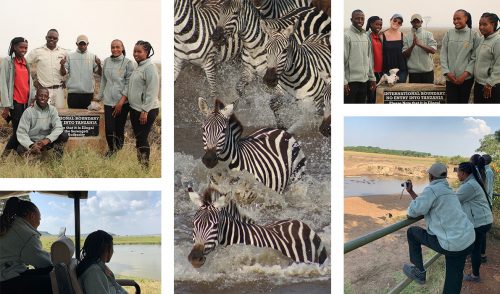 After many stories and lessons shared, it was time to say goodbye. And so we bid farewell to our new friends as they started their 14-hour drive back home. I was choking back tears after David's parting words to me: "We are taking ideas and memories of Angama with us, so we'll always be together".
Competitors? Not a chance.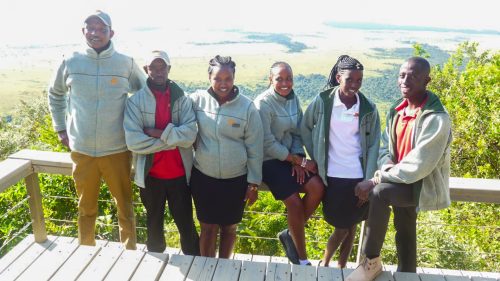 We have been so fortunate to welcome many of our safari colleagues to Angama, including Tina Aponte from Royal Chundu and Oli Dreike from Legendary Expeditions' Mwiba Lodge. Click on their respective links to read about their stay with us.
Subscribe for Weekly Stories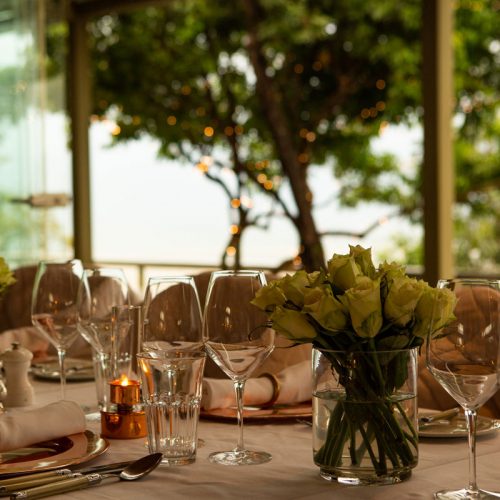 Weddings in the Mara
Be it a classical ceremony or traditional Maasai blessing, Angama Mara makes the perfect destination with beautiful views offered from multiple locations on the property and a once in a lifetime experience for bride, groom and guest.
Plan your dream wedding