As one of the first participants in Angama Mara's safari guide photography programme, Douggie learns the importance of always being ready to capture the perfect shot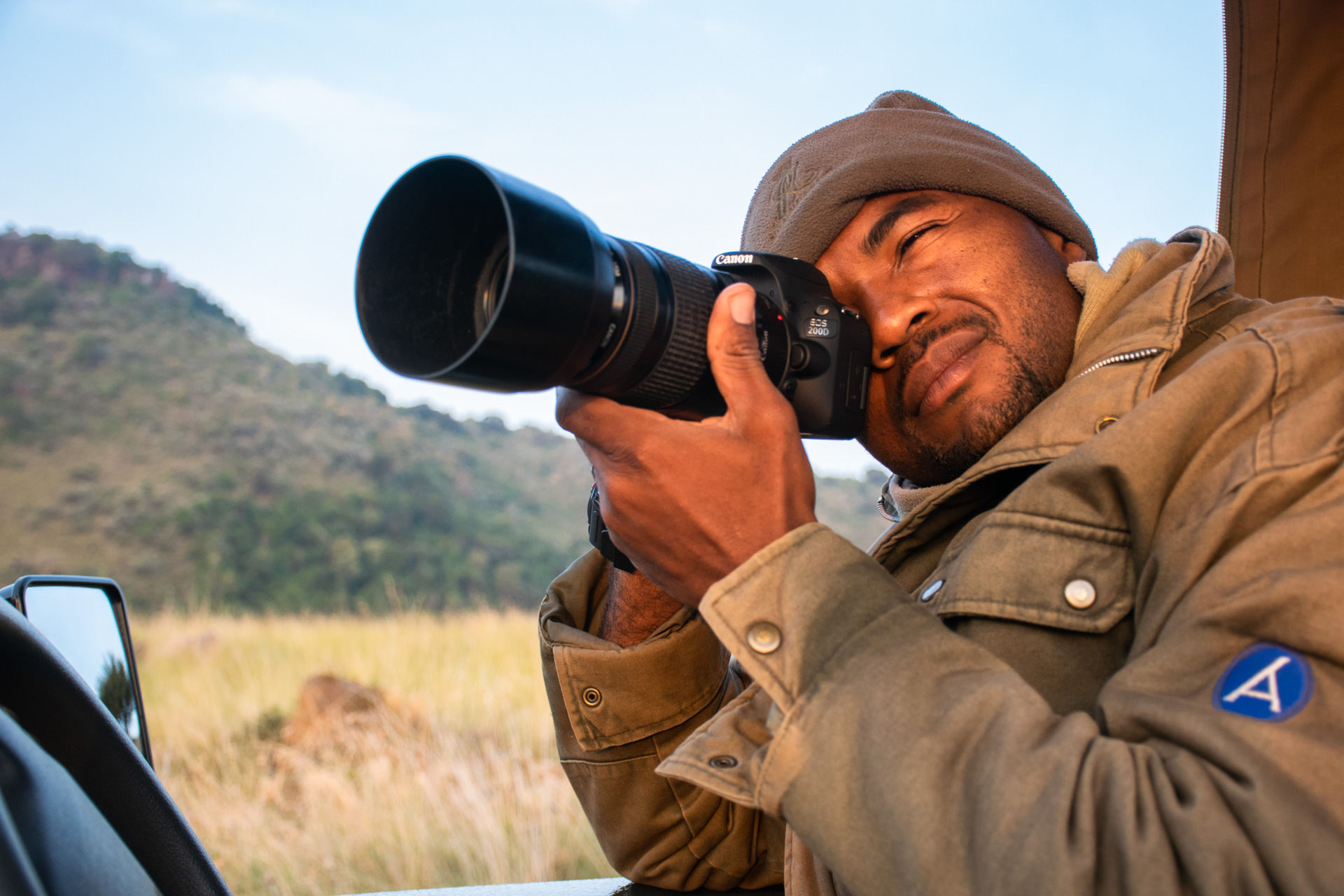 Someone once told me that the two biggest rooms in the world are the room for learning and the room to improve. A few months ago, the Angama Photographic Studio launched a guide photography programme. A 20-hour journey consisting of theory classes and practical sessions out in the Mara. The end result? Access to a DSLR camera with which I can grow and develop as a photographer. [f 4.0, 1/ 125, ISO 400]
I used to just take photographs, but after completing this programme I now feel like I am blending my understanding in animal behavior and interpretive guiding with a more comprehensive knowledge of camera settings. I am learning to tell visual stories like never before.
Prior to the programme, I was much like an untrained hunting dog that goes out hunting but just brings back whatever it ends up finding. Now, I feel that I no longer "hunt" blindly – I am able to understand the concepts of photography, editing, camera maintenance and, of course, taking better shots. Here is a visual short story, taking you through my journey as a student in the Angama Photography Club.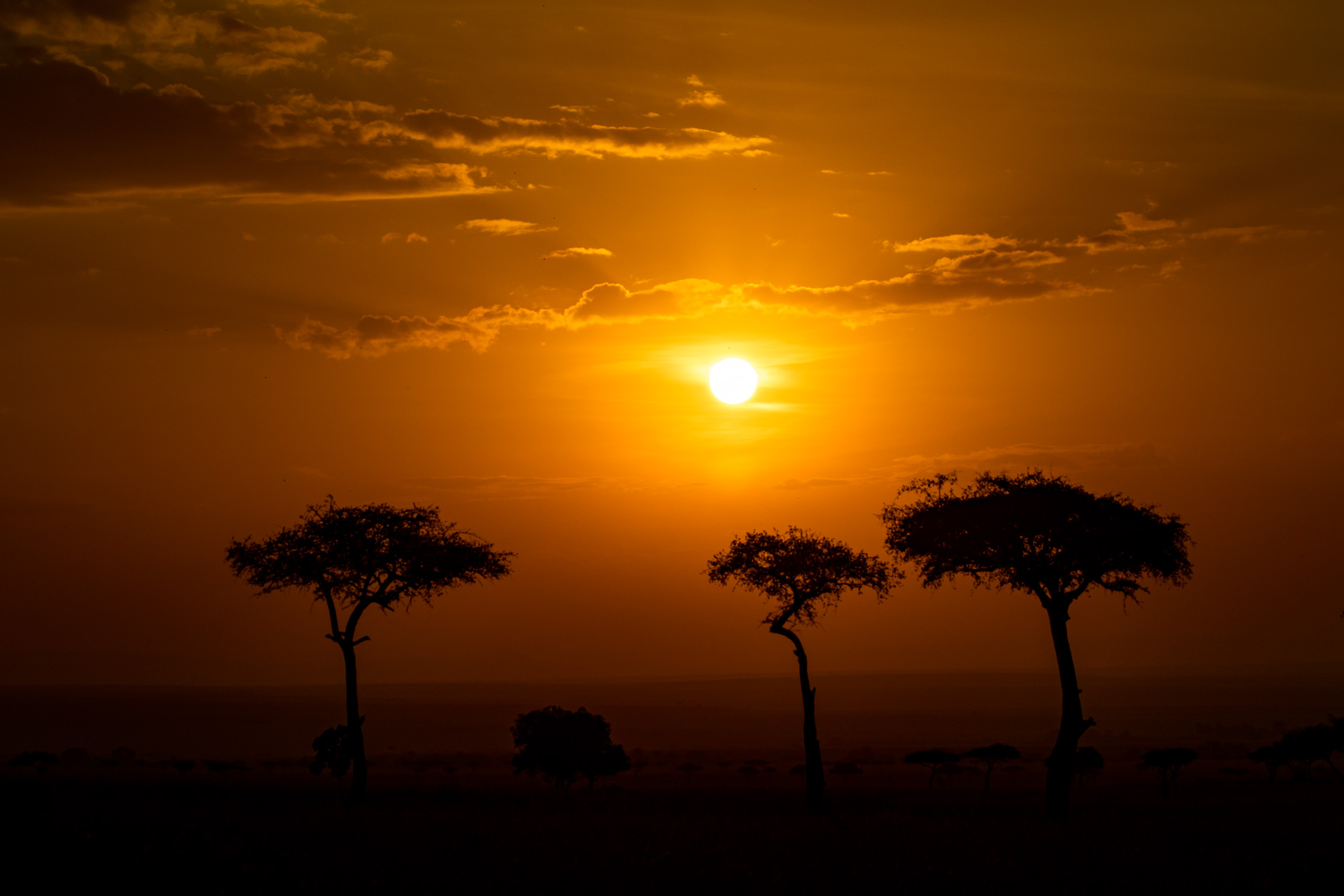 Dust and golden light: the perfect recipe for sunrise photography. I had always been scared to shoot into the sun, and found the glare intimidating, but taking this shot I realised light is something that can be played with, either shooting into it or away from it. [f 8.0, 1/2000, ISO 100]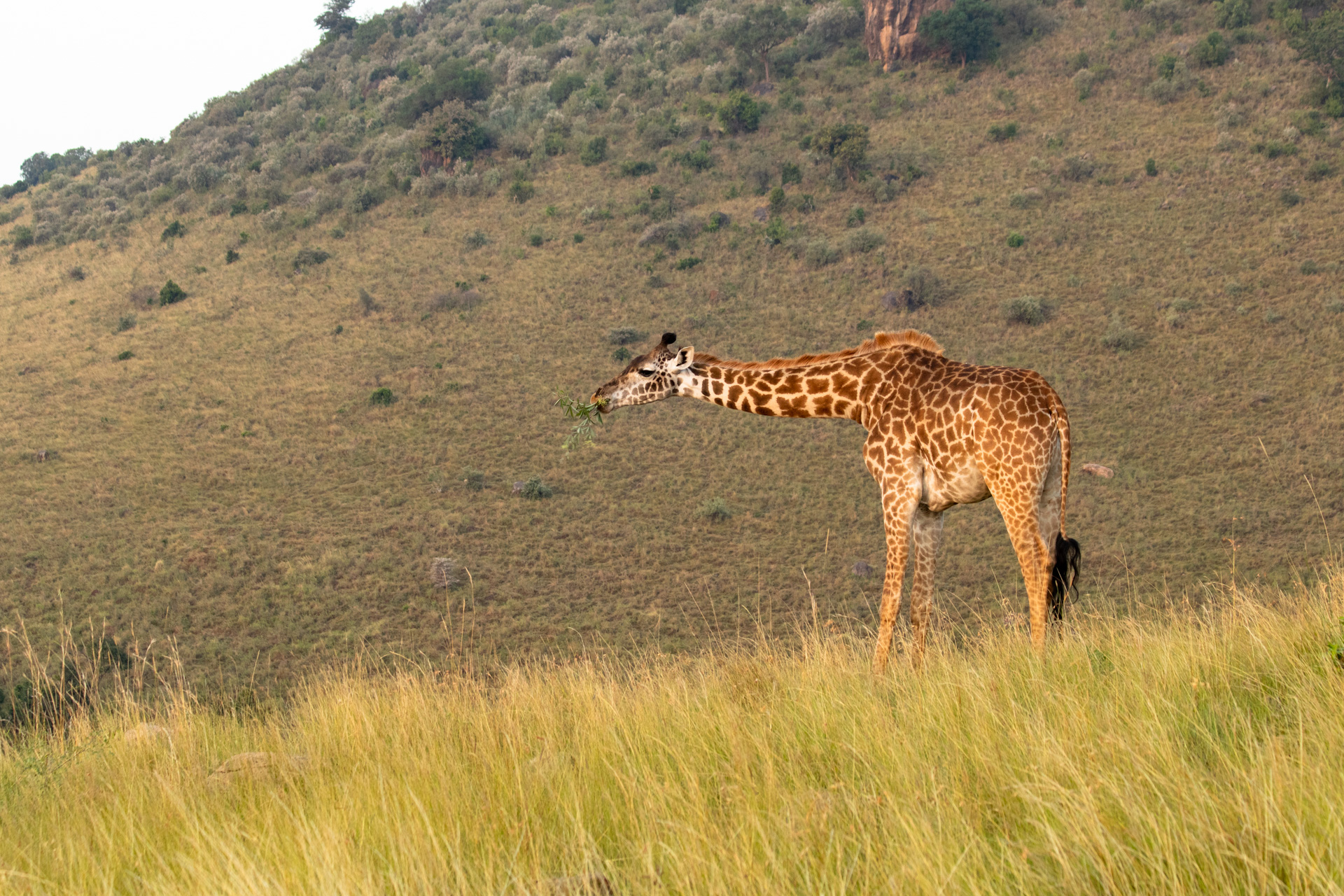 Contrary to the first image, on this one I shot away from the morning golden light. Here, the challenge is less intimidating and subjects like giraffe and elephant against a backdrop builds contrast on the giant landscape of the Mara. [f 5.6, 1/ 80, ISO 400]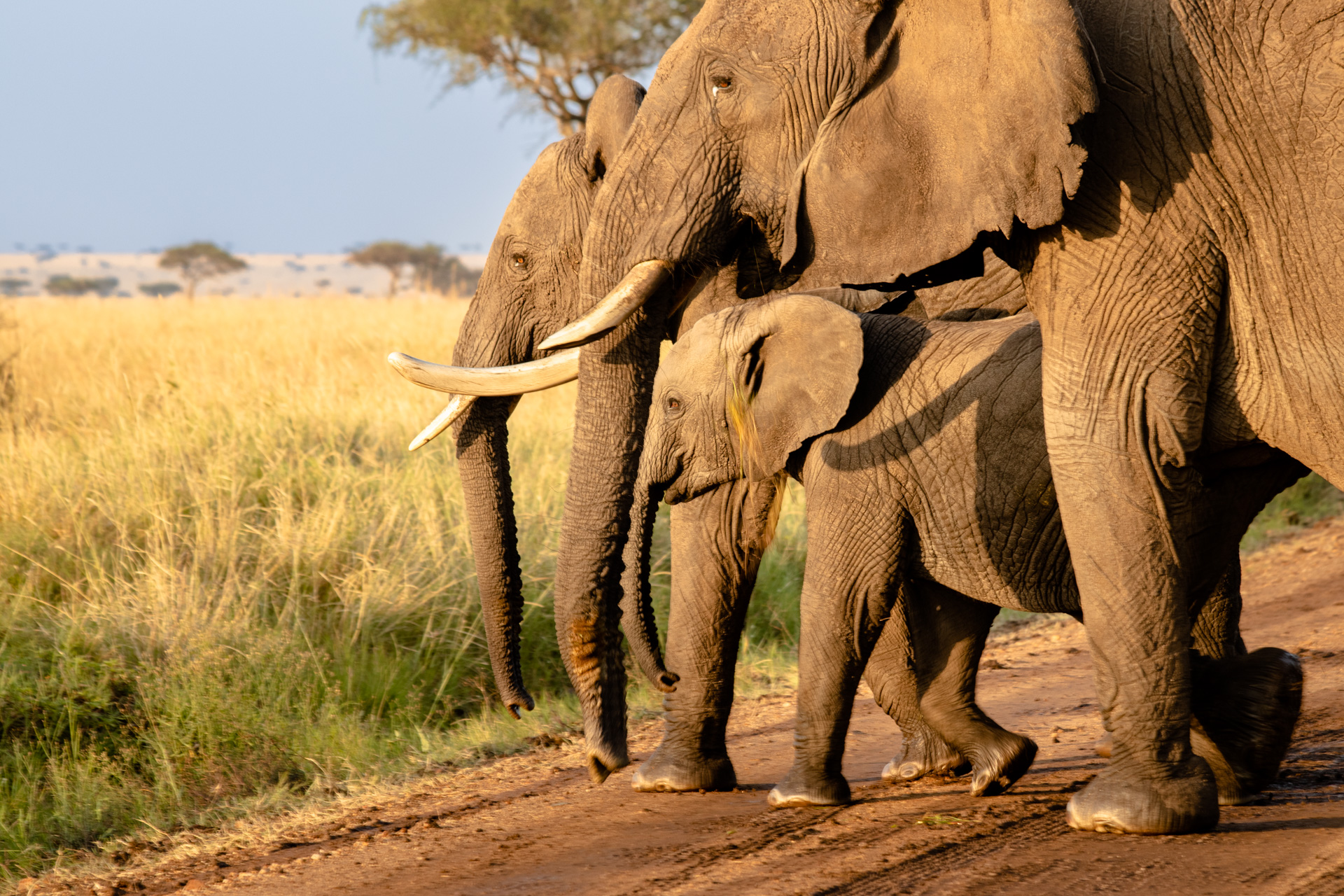 When on the move, elephants can be quite tricky to photograph. I tried to overcome this challenge by identifying the centre of the action… tusks, trunks and feet. Here, I struggled to get the shot perfectly in focus. I learnt that I need to aim for faster shutter speeds on such occasions. [f 8.0, 1/ 80, ISO 200]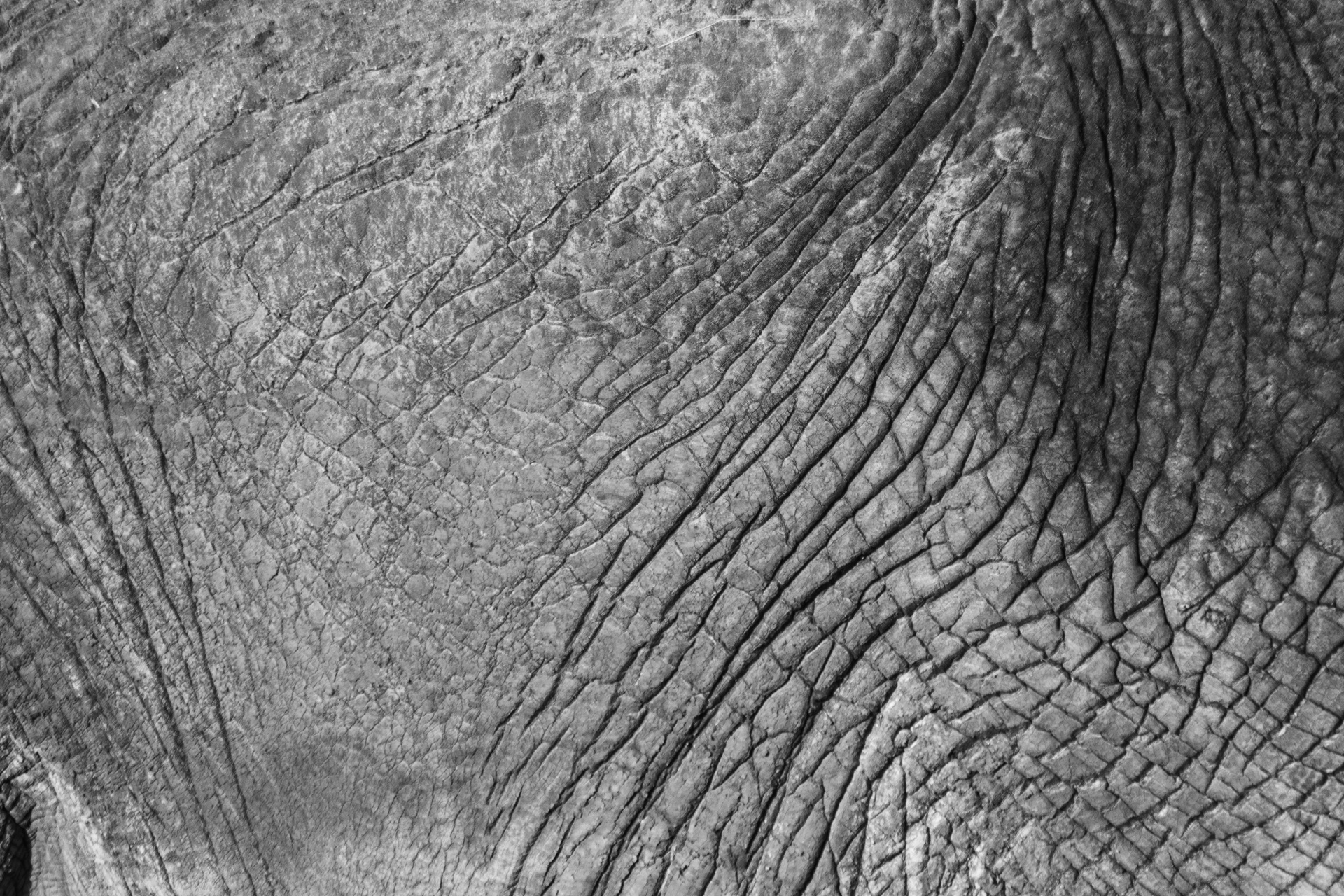 This image demonstrates what happens when animals are too close to your camera, preventing you from taking a photograph of the animal in its entirety. Aim for elements of the animal, picking parts like an eye, tail, ear, nose or even skin. While editing, I learnt that elephant skin appeals to the eye more in black and white. [f 5.6, 1/200, ISO 200]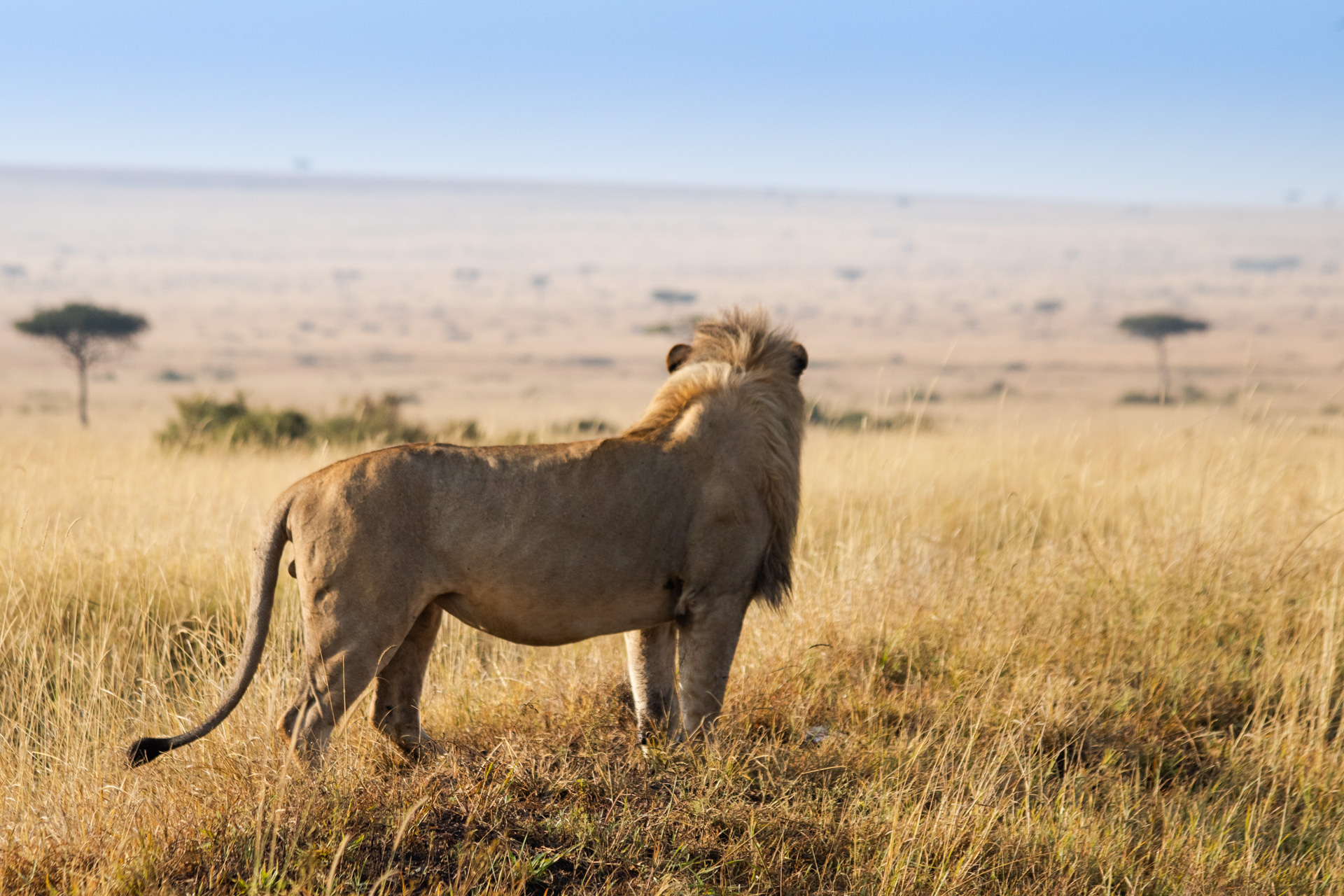 Sometimes I want to tell the story of the vastness of the Maasai Mara. Having an iconic species like a lion brings this photograph together. Here, depth of field was key to keeping everything in focus. The walking male posed to direct my view into the Mara, making my story complete. [f 5.6, 1/800, ISO 400]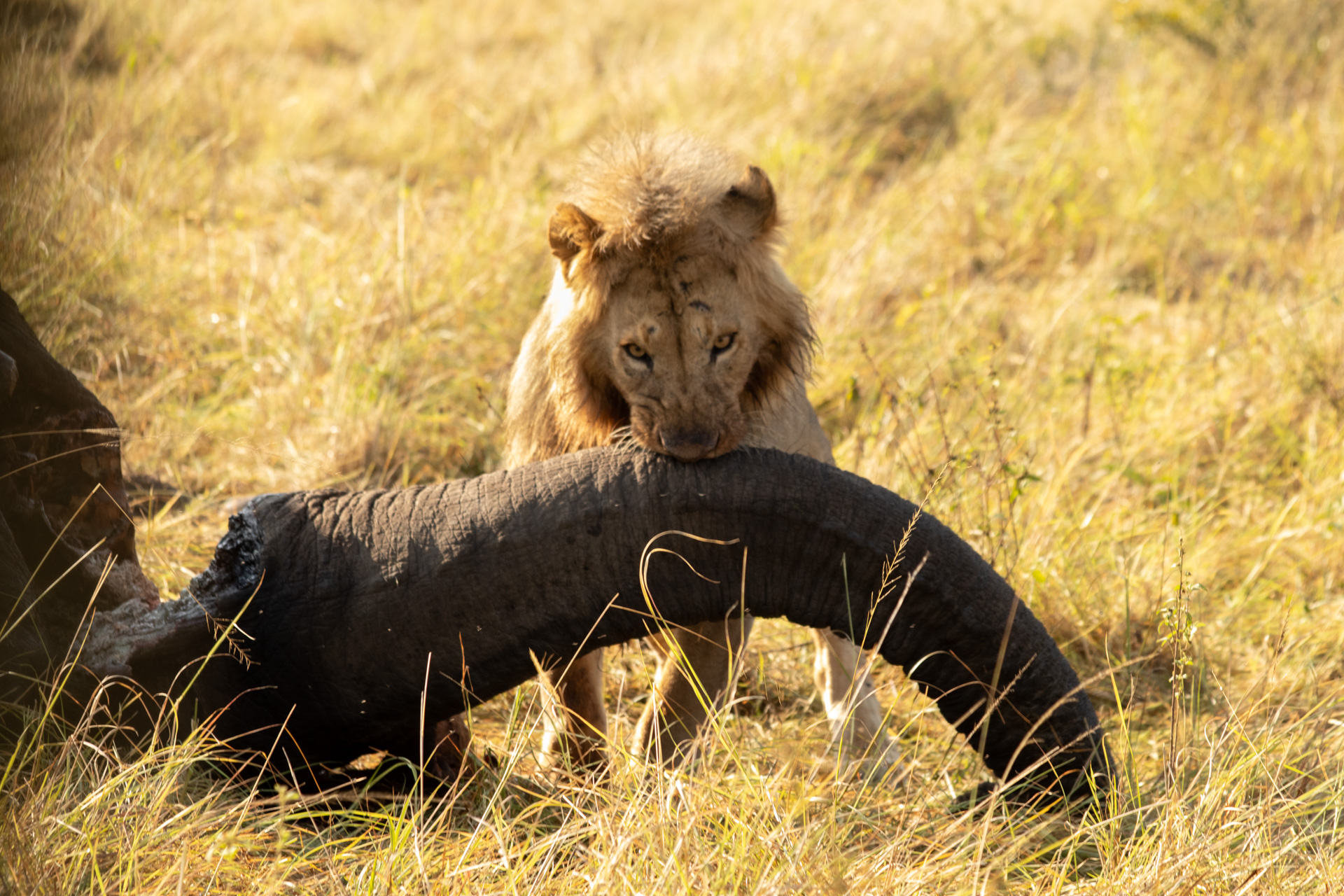 It is unusual to capture scenes of interactions between lion and elephant, especially in the Mara where smaller prey is abundant. The challenge here was that things happened so quickly with little time to prepare. In a split-second I had to make decisions on ISO, shutter speed, depth of field, white balance and focus. [f 7.1, 1/200, ISO 400]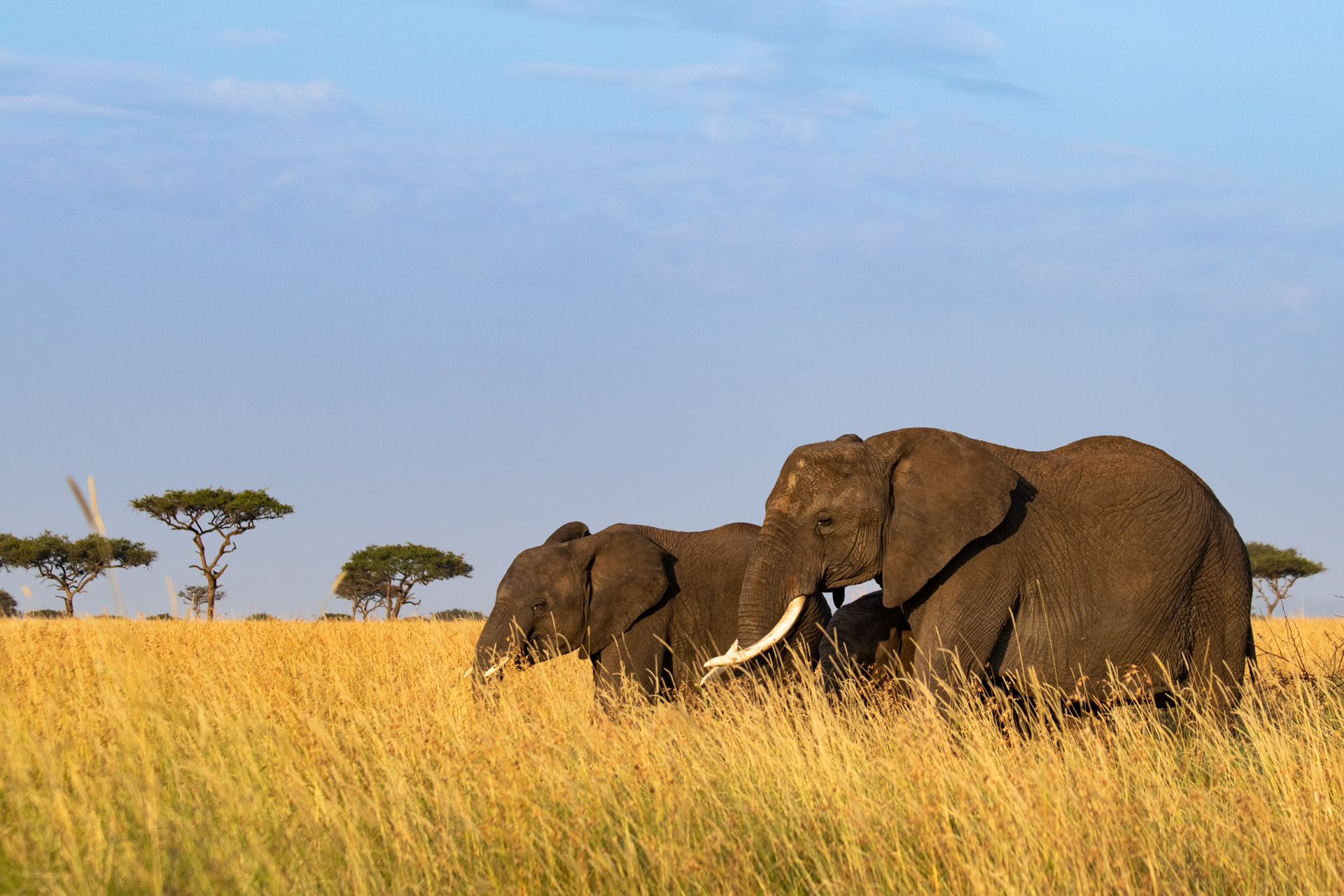 I love this shot because it shows three key features of the Maasai Mara: the savanna grassland, the elephants and the dessert date trees. The challenge was finding a way to keep all these massive subjects in one picture. I succeeded by keeping the elephants in one third of my space using their heads as a leading line towards the grass they were feeding on and the trees hugging the landscape in the distance. [f 5.6, 1/640, ISO 200]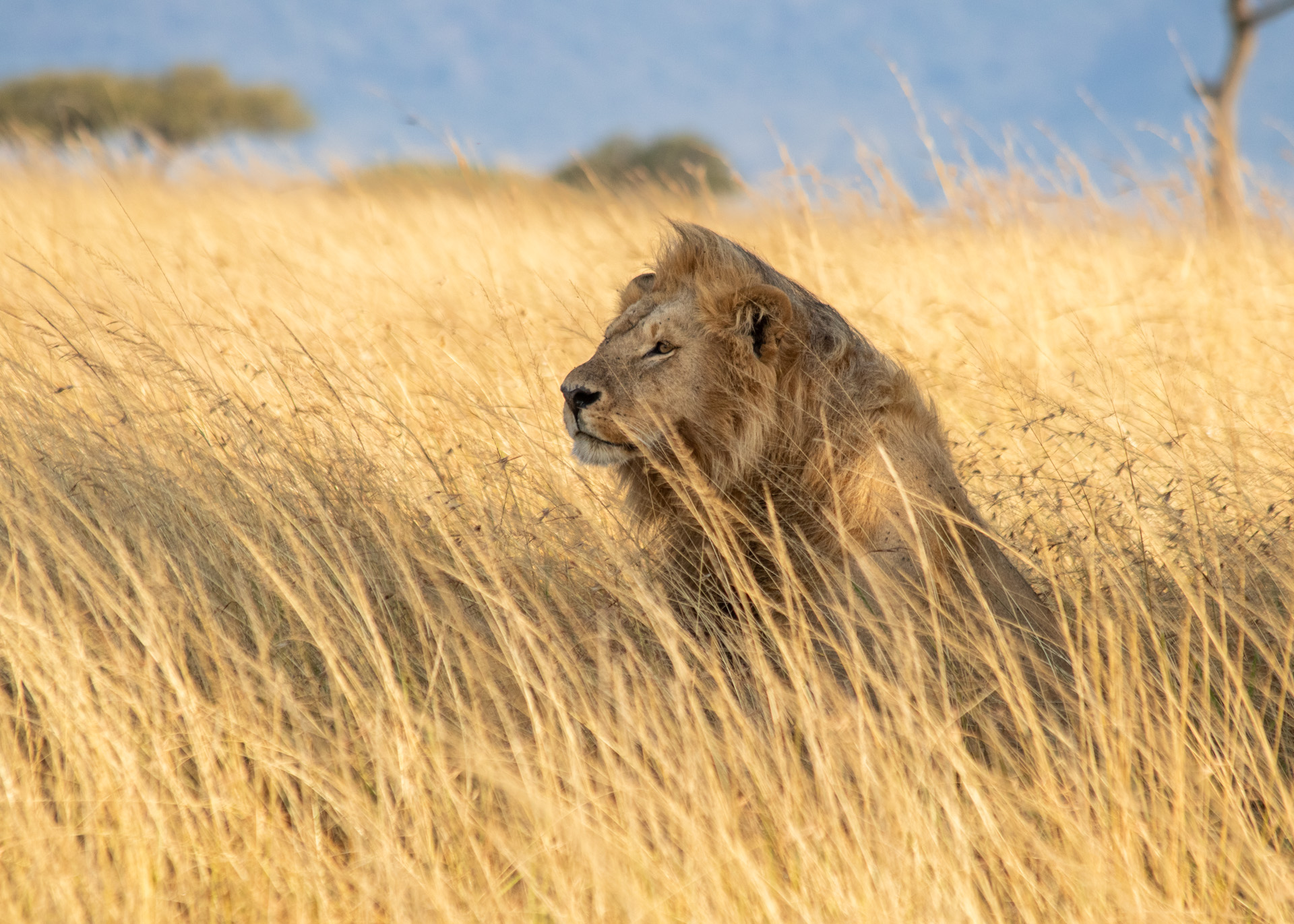 This shot is typical of what happens in the Mara during the midday hours. Lions sit and sleep and don't do all that much – they seek refuge under trees away from the sun. Momentarily, this lion sat up, giving me a small window to shoot a few frames. The long grass made focusing difficult and I had to try a variety of settings to tackle the contrasting light and shadows. [f 7.1, 1/640, ISO 400]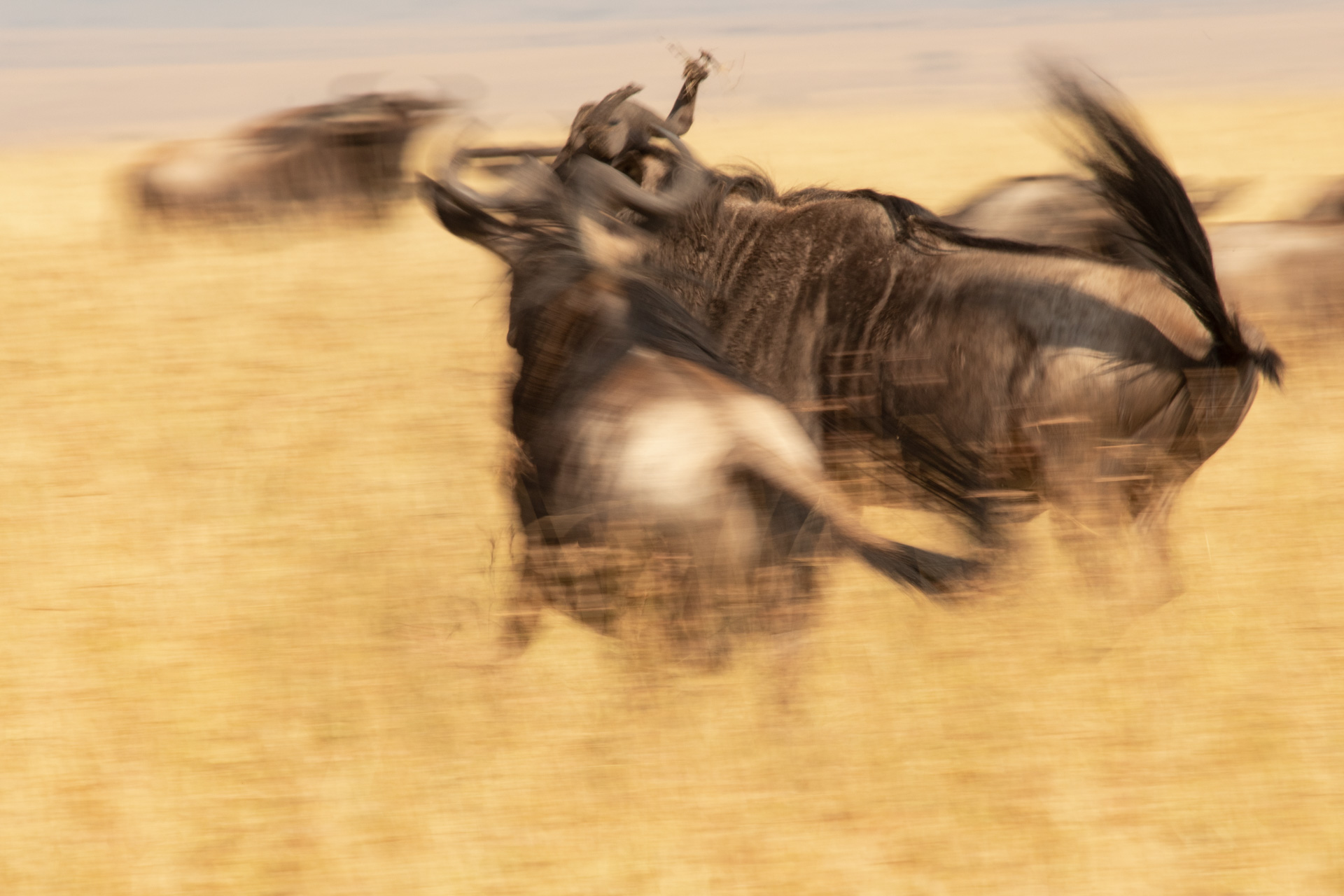 Here, I was exploring a new aspect of photography that I had never ventured into: panning shots. These require agility, better camera control and perfect anticipation. Shooting on manual control with the intent of keeping a part of the object in focus and blurring the rest on a very low shutter speed. Looking at this picture, I can't help but laugh knowing how much work was required. Shooting in manual mode is like driving a car in stick shift; basically you control everything. It requires a complete understanding of the camera and allows me to see how far I have come in a relatively short time. The downside is remembering to change settings with every shot. [f 22, 1/30, ISO 100]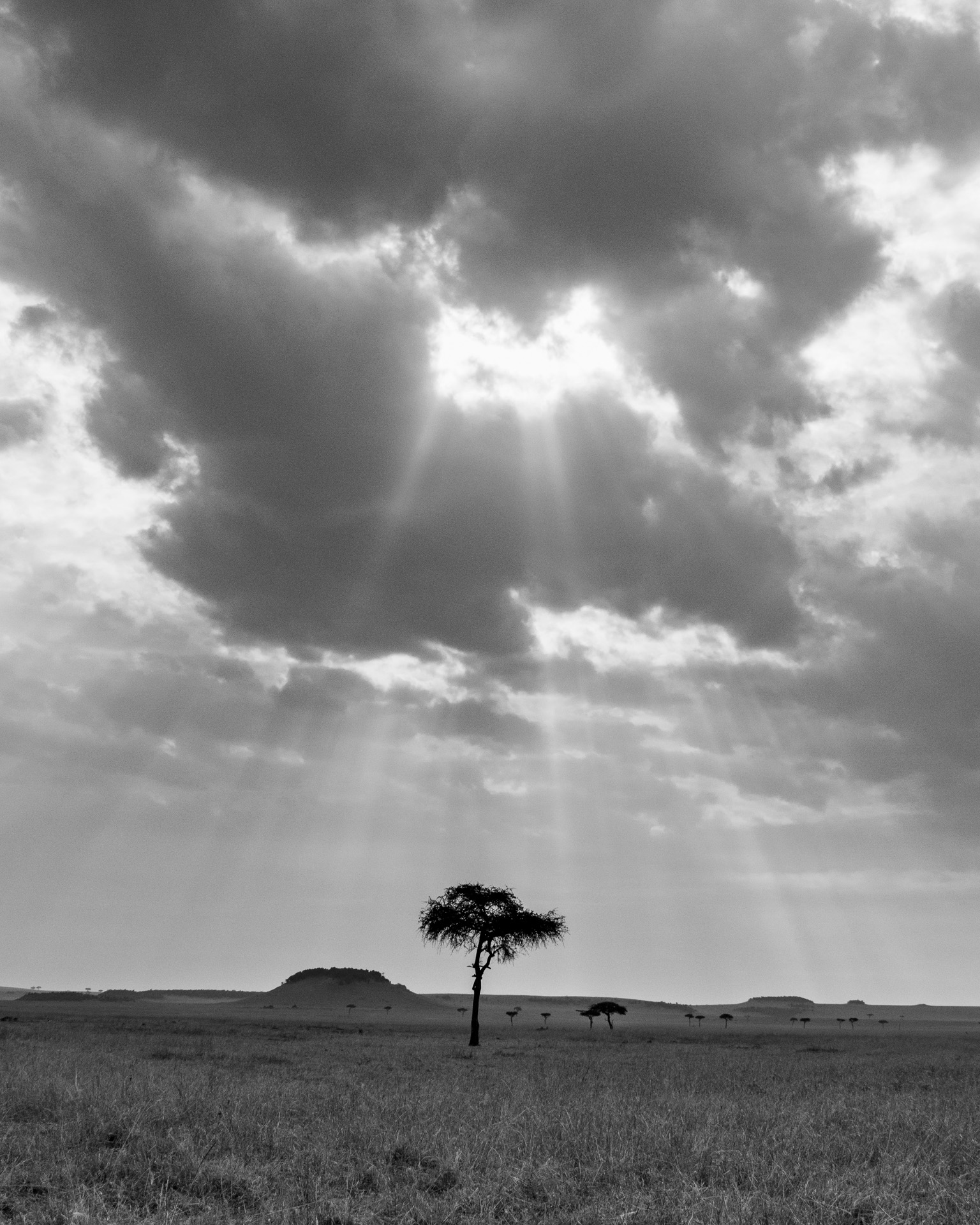 Something amazing happened here. From midday, the weather started to take a twist, clouds hurl in the sky in a frenzy, causing the sky to change character. I learnt the importance of sometimes shooting in portrait orientation and to try capture mainly sky with just a little bit of the landscape so as to complete the scene. While editing, I learnt that in black and white the clarity of the sky is prominent with the rays being pronounced. [f 7.1, 1/ 1000, ISO 400]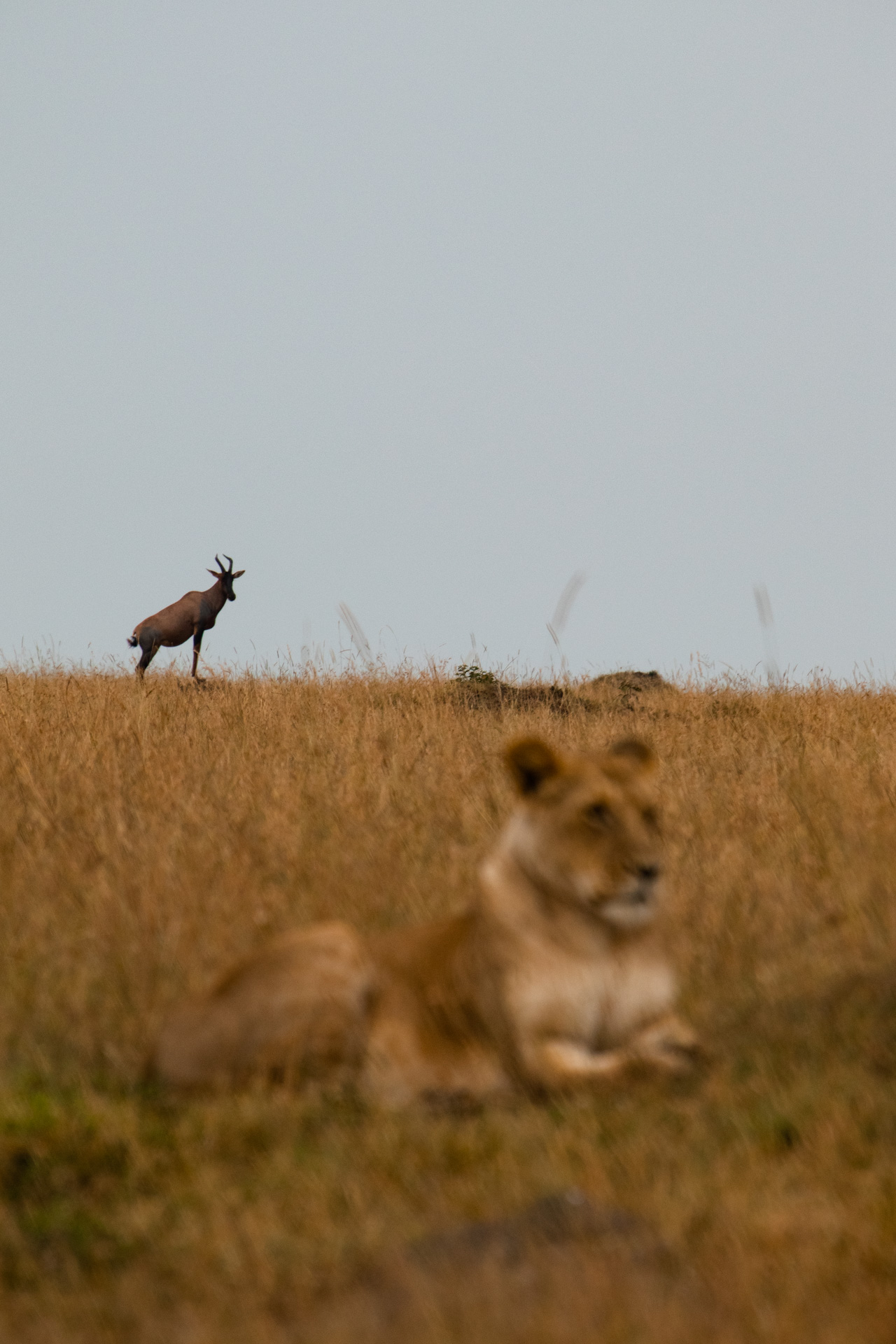 Initially when I saw this scene unfold I thought nothing of it, however later I learnt that it is in my power to direct the audience. Through the use of aperture and depth of field I am able to direct the audience as to what to look at. By focusing on the topi in the distance, the lioness in the fore was blurred leading one into the horizon. [f 7.1, 1/ 200, ISO 400]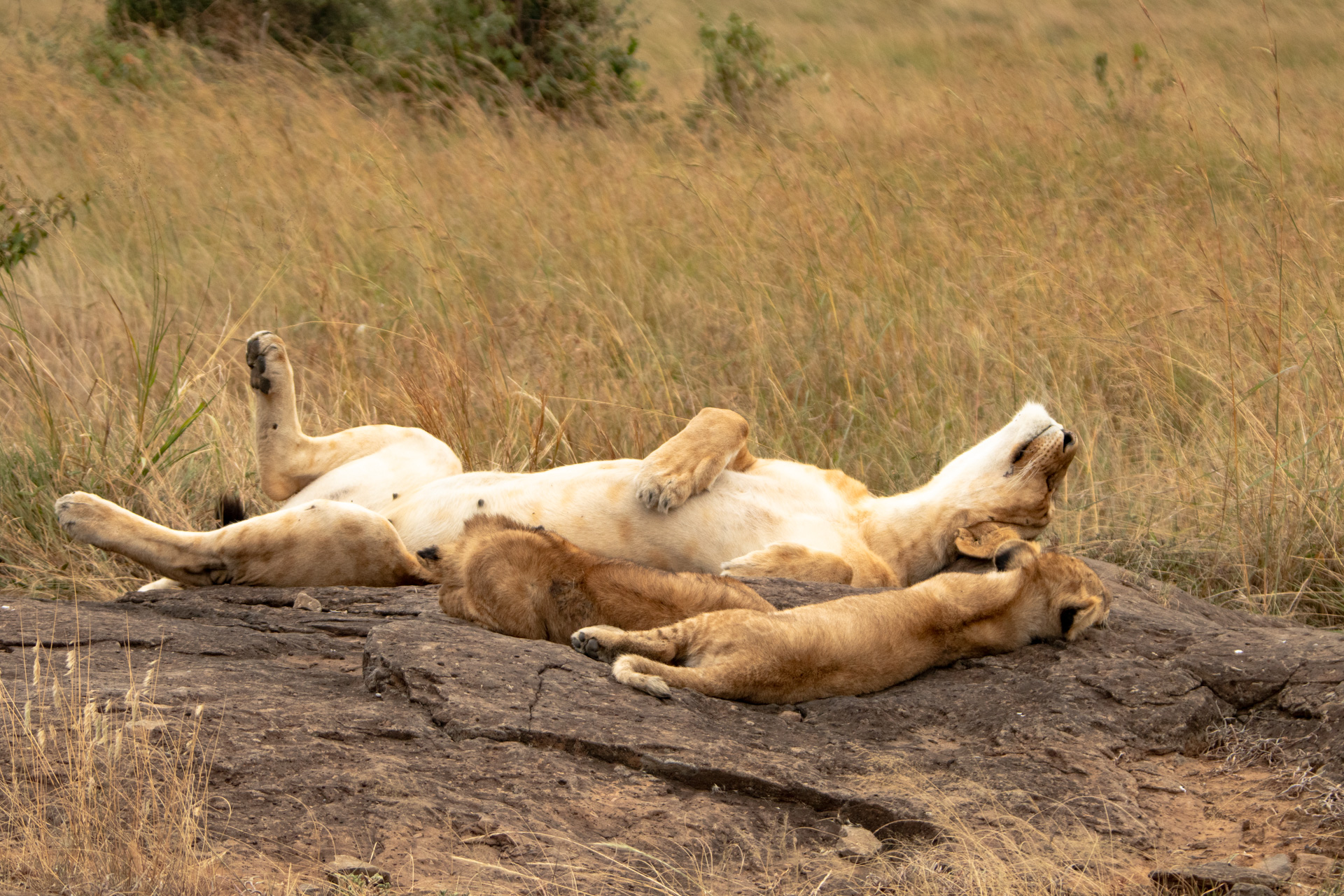 There is never a dull moment when it comes to photographing lion. Even in their laziest of moments there are still tails twitching, ears flicking, mouths opening and bodies rolling about. To capture this split-second moment, I had to shoot in aperture as my priority, giving me the power to play around ISO and work around depth of field as the camera automatically evaluates the correct speed needed. [f 5.6, 1/ 1250, ISO 400]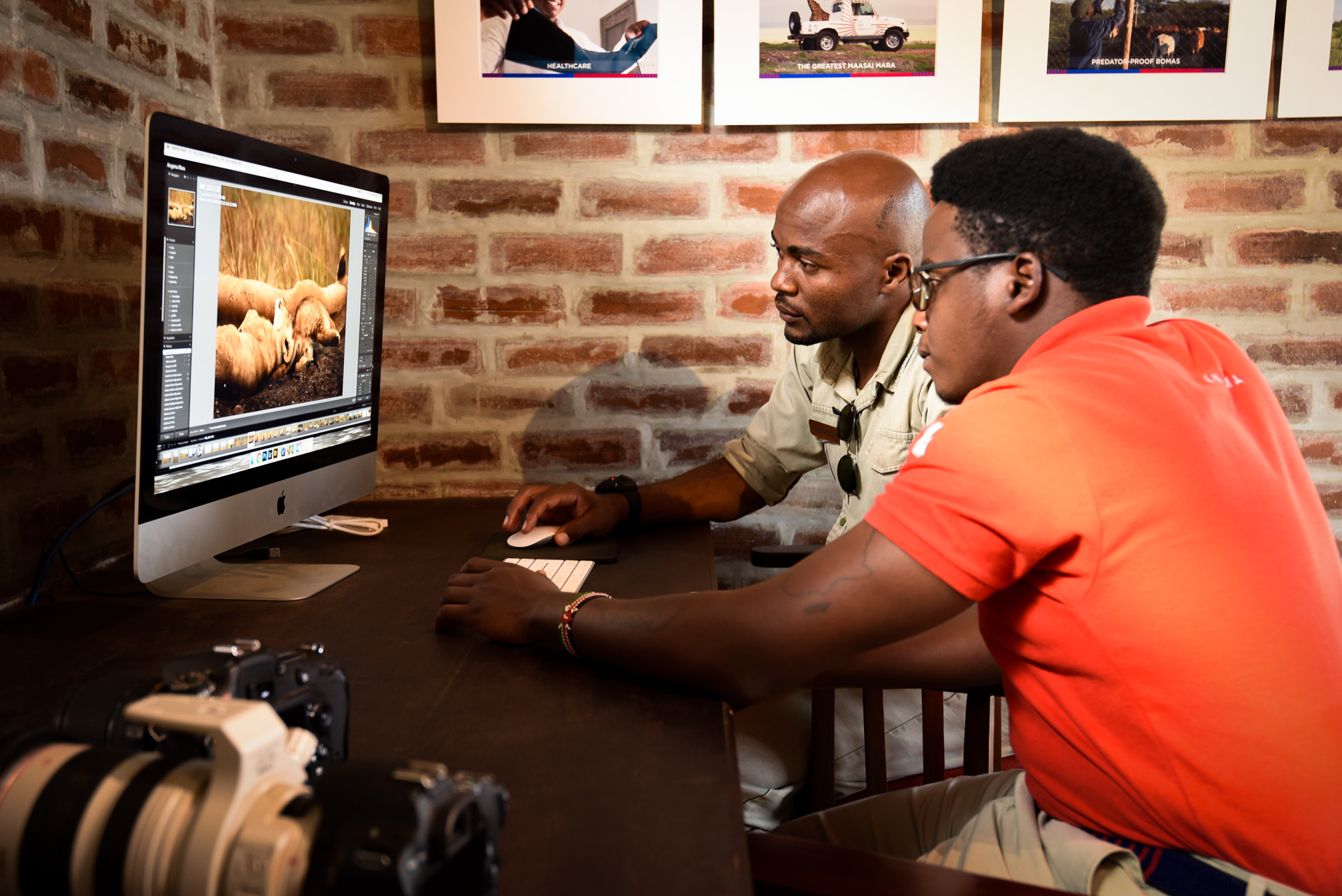 I have learnt a huge amount over the last few weeks thanks to the work of the team in the Photographic Studio. However, there is no substitute for practice and experience. They say that 'practice makes perfect', but I say 'perfect practice makes perfection'. Watch this space as I continue to learn more wonders of photography. I can't wait to share my journey with you when you come to Angama Mara.
NOTE FROM THE EDITOR
Our Angama Photographic Studio is playing a key role in up-skilling our guides, not only teaching them to take great images but enabling them to deliver a top class guided safari for our guests who are wildlife photography enthusiasts. The Studio has two cameras which are kept solely for our guides' use – Douggie used one of these for capturing the shots in his story.